How to Celebrate a Birthday at Disney World in 2023
How to Celebrate a Birthday at Disney World in 2023
Celebrating a 2023 birthday at Disney World is nothing short of magical. No matter which theme park, which restaurant, or which store you walk in to, you will be sure to be treated like a prince or princess. Whether it's your first birthday in Disney, or you're a professional Disney birthday goer, a celebration is sure to make long-lasting memories. There are so many ways for celebrating a birthday in Disney World, and we want to make sure you are able to find the best way to do so.
As a matter of fact, we've celebrated a few birthdays at Disney World and love sharing the magic on our special day! In this article we'll cover a variety of different ways to celebrate your birthday in Walt Disney World. We've celebrated our birthday at Disney World just about any way, with character dining experiences, fireworks dessert parties, and more!
We hope you find this post helpful, and if you are planning a trip to Disney World be sure to check out our other FREE vacation planning tools. Our goal at The Park Prodigy has always been to help you save time on your next vacation and find the cheapest Walt Disney World tickets!
So let's jump right in and plan the very best Walt Disney World birthday party for you and your family!
Special Announcement: If you're wondering what the crowds will be like at Walt Disney World during your birthday month be sure to check out our Disney World Crowd Calendar!
2023 Walt Disney World Birthday Guide
One of the first tips we can give to anyone celebrating a Disney World birthday in 2023 is to not be ashamed to let people know. You would be pleasantly surprised just how much Cast members care to go above and beyond to make your birthday celebration as magical as it can be. This can be as simple as letting them know at guest services as you pick your Disney World tickets up, or writing it on your Disney World dining reservation. The first step to celebrating an amazing Disney World birthday is to let everyone know exactly why you are in Disney!
This will also allow you to take advantage of some free birthday surprises that Disney has in store for you. Because a happy birthday at Walt Disney World is already magical, but the free Disney birthday surprises are sure to make it even more incredible. While you may have to look for them, sometimes they come unexpectedly and become the best Disney World birthday surprises you won't find anywhere else. Here's how to make your Disney World happy birthday just supercalifragilisticexpialidocious!
Do you get into Disney World free on your birthday in 2023?
There used to be a promotion where Walt Disney World offered free admission for guests on their birthdays. Although that promotion ended in 2009 and guests can no longer get free admission for their birthdays, there are many other freebies and special options discussed for anyone celebrating a birthday at Disney World.
Related Post: Best Time to Visit Disney World 
Free Stuff at Disney World on Your Birthday in 2023
One of the best things of spending your birthday at Disney is the magic that's involved with it. Cast Members make sure to go out of their way to make guests wearing their special birthday pins to feel like they are the star of the show. So, without even spending a dime, there are incredible perks for celebrating a birthday at Disney World.
What can you get for free at when celebrating birthdays at Disney?
Birthday buttons
Birthday Cards
Endless "Happy Birthdays!"
Special Sweets and Treats
A Disney Birthday Button
How to get a birthday button at Disney World: Park-goers can pretty much grab a free button anywhere in Walt Disney World; Disney resort hotels, shops, and any guest relations location. There are a few different types of buttons; First Time Visit, Celebration, Happily Ever After, and Happy Birthday. Getting a Disney World birthday button is free of charge, and you can sport it all vacation long for some super surprises.
Disney World Birthday Cards
Visiting one of the popular Disney restaurants with character meet and greets will be sure to make your Disney World birthday a sweet one. Tell the server about the birthday and you usually get a free birthday card, either previously signed by the characters, or blank and the characters will come sign it once they reach your table. It makes for a fun collectible item you won't always see on your Disney trips!
Disney Birthday Treats
Most of the time, telling your server it's your birthday at any sit-down restaurant you visit will lead you to a sweet ending to your meal. For example, you may just get a decorated cupcake with a candle in it, for your free Disney dessert. Also, for some more free birthday perks at Disney, wear your Disney World birthday pin around the parks and stop for a snack or refreshment. Sometimes, the cast member helping you may treat you by saying it's a special gift from Mickey, therefore giving you a free treat. Thanks Mickey!
Related Post: Cheapest Time to Visit Walt Disney World
Create Your Own 2023 Disney World Birthday Event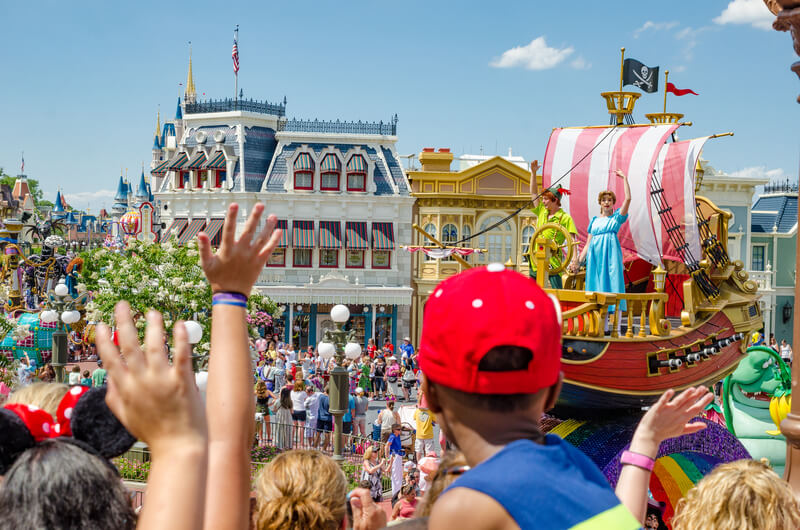 Guests looking to plan an extravagant Disney World birthday celebration can work with Disney meetings and events to create a unique experience. If you're looking to celebrate in the parks, there are limited pre-planned Disney World birthday packages, but we guarantee you can make your own birthday itinerary just as fun.
Guests can hold their birthday party at some of their favorite spots throughout Walt Disney World theme parks and hotels! To learn more be sure to visit the Disney Meetings and events page. 
Other Disney Birthday Ideas
While not everything is free on your birthday in Disney, there are still unordinary ways to accentuate the Disney World birthday magic. 
Character Dining Experience
One of the ways we find families love to celebrate a birthday is with a character dining experience. One of the reasons we think this is a great idea is there are so many great character dining opportunities for breakfast, lunch and dinner. You can fit this into any birthday celebration at Walt Disney World and still have time to ride your favorite rides! (Or in my case the Haunted Mansion 999 times until park close) Be sure to check out our complete guide to the best character dining experiences in Walt Disney World. 
Disney World Birthday Cakes
Make your Walt Disney World birthday special with a customized Disney World Celebration cake. Mickey Mouse specialty cakes are available at a list of table-service participating restaurants. Guests with reservations can enhance their meal by pre-ordering a cake that comes in the shape of Mickey Mouse and can be customized by flavors, engravings, and size.
Cakes and gifts (such as customized baskets) can also be delivered to resort rooms at least 72 hours in advance, making for a nice Disney birthday surprise for your loved one. If you're looking to pick one up instead, Amorette's Patisserie in the Disney Springs area will take pre-orders for their exquisite, handmade cakes. No matter the option, these special cakes at Disney World will be sure to make the event more delicious! We tried the birthday cakes Disney World offers while dining at Garden Grill, and absolutely loved it!
Related Post: Complete Guide to the Best Restaurants in EPCOT 
Bibbidi Bobbidi Boutique
This is a great option for the kids, especially if it's their 1st birthday at Disney World. Transform your daughter into the Disney Princess you know she is, or your son into the daring, brave little pirate or handsome Prince Charming. There is a location in Cinderella's Castle at Magic Kingdom, and one at the Disney Springs.
Celebrate With Cinderella
One of the most magical options to make your birthday special is the Signature Celebration Package. Along with a delectable meal at Cinderella's Royal Table, you'll have reserved viewing of the Magic Kingdom fireworks in the West Plaza Garden in a separate location reserved for guests of this package. You'll end the experience by the After Fireworks Dessert Party at Tomorrowland Terrace. You'll also get special, exclusive extras that will make this evening even more wonderful!
My First Haircut
Harmony Barber Shop offers a cute package for your little one that includes the haircut, a pair of ears, and a certificate. They even collect some of the clippings and put them in a little bag so you can take home. This will be sure to freshen up your little one's look and is a cute way to celebrate a Disney World birthday.
Dessert Parties
All four Disney parks offer dessert parties that are held during the nighttime entertainment. Although more on the pricier side, these desert parties make for a happy birthday in Disney, and can be classified as your own Disney World birthday party. Guests get their own personal seating and view of the fireworks while eating some delectable treats; a perfect way to end the night!
End the Night With Fireworks
Did you know that Walt Disney World introduced two brand new firework shows for it's 50th Anniversary celebration? The two new shows are Harmonious in EPCOT and Enchantment in Magic Kingdom and both can be a great way for you to end the day of your Disney World birthday celebration. The other thing we love about planning a Disney birthday celebration around fireworks is you can also plan a special dinner around the fireworks.
Related Article: Complete Guide to Disney World Fireworks 
Disney World Birthday Ideas for Adults in 2023
If you're going to Disney on your birthday as an adult, you still deserve to be treated like royalty. Although you can get away with some of the exciting things the kids do on their birthdays, you may want to do some things not suitable for children. For an adult Disney birthday experience, drinking around the world in Epcot is a fun activity to enjoy your time. Or, treat yourself to a Spa day at either the Grand Floridian or Saratoga Springs.
2023 Disney World Birthday Ideas for Adults to Do?
Drinking around the world at EPCOT
Spend a day at a spa
Enjoy a night at Disney Springs
Spend an evening at the

Disney Boardwalk!

 
Resort hop to your favorite Walt Disney World hotels
Personally, an adult Walt Disney birthday at the Disney Resorts are incredibly fun. We also love going to Disney restaurants on our birthday because we sometimes get a free slice of birthday cake at Disney – or some sort of sweet!
If you are looking for additional ideas on the best things for Adults to do in Walt Disney World be sure to check out our blog post!
Fine Dining at Walt Disney World for Your Birthday in 2023
There are a lot of phenomenal restaurants to have a birthday dinner at Disney World. Disney has lots of Signature Dining experiences that are perfect for more low-key Disney World birthday celebrations. If you are looking for something a little fancier and quieter, one of the best places to eat in Disney World on your birthday is the Chef's Table at Victoria and Alberts. This is a perfect place for a unique encounter with food, as it's a "once-in-a-lifetime" experience for both foodies and Disney fans alike.
To make your Disney World Birthday extra special, contact the Disney Dream Makers or email the special events coordinator to see if they can help you plan an unforgettable birthday dinner. A place you'll want to look into include Cinderella's Royal Table (the restaurant inside Cinderella's Castle)
Related post: What are the Best Disney Springs Restaurants?
Having a 2023 Epcot Birthday at Disney World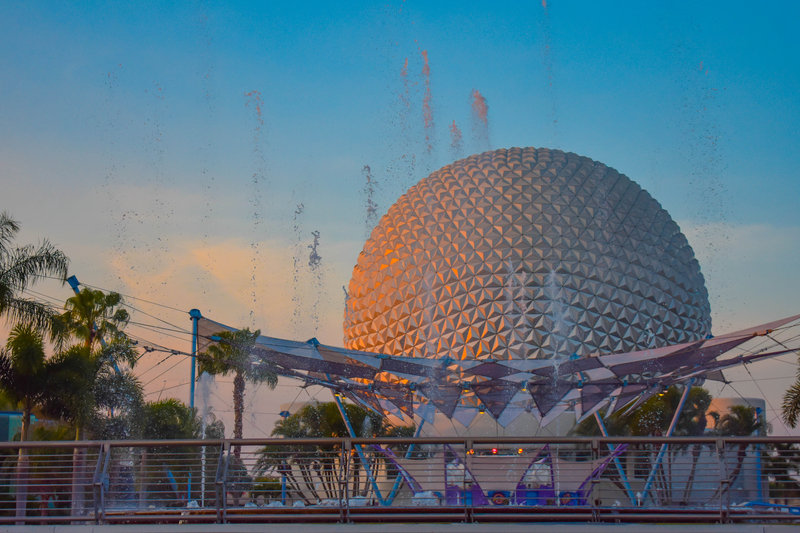 Each park brings something unique for your birthday celebration. Looking to celebrate a happy birthday in Epcot? This park brings culture to the table, as it's the only park where you can travel the world! EPCOT is also host to several amazing Disney World festivals held throughout the year. If you choose to spend your birthday in Epcot, travel the Epcot World Showcase where you can be wished a happy birthday in eleven different languages.
Guests can also purchase a passport kit and take it to the Kidcot spots around the eleven countries. If you tell the cast member it's your birthday or you're wearing the special "Happy Birthday" Disney World birthday button, then you will get a special foreign-language greeting in your passport. This makes for a totally special birthday souvenir.
Related Article: Complete Guide to the Best Restaurants in EPCOT
A Hollywood Studios Birthday at Disney World in 2023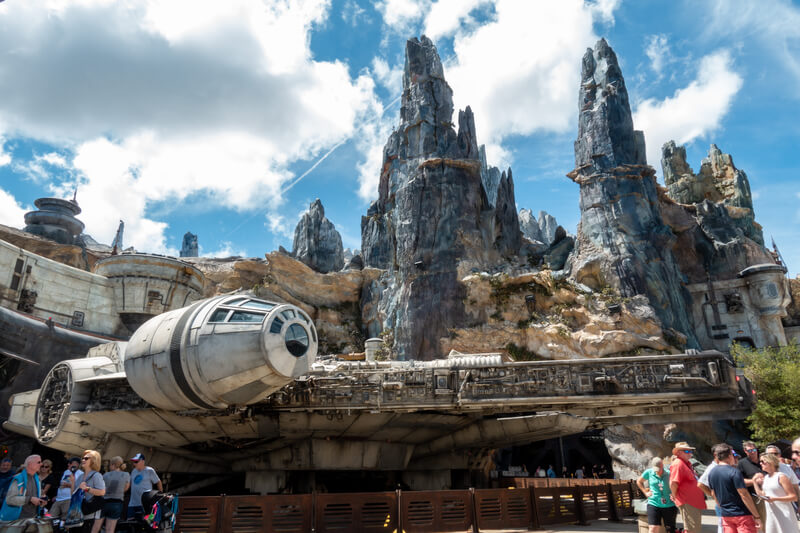 Celebrating a birthday at Disney's Hollywood Studios is a magical experience filled with unique opportunities. For Star Wars enthusiasts, the "Star Wars: A Galactic Spectacular Dessert Party" is a must-attend event, offering themed desserts, drinks, and fireworks viewing. Another fantastic option is the Fantasmic! Dinner Package, providing priority seating at a full-service restaurant and a guaranteed seat at the mesmerizing Fantasmic! show. These exclusive experiences add a special touch to a Hollywood Studios birthday celebration and are perfect for those looking to create unforgettable memories.
In addition to these exclusive packages, there are plenty of other ways to make a birthday at Hollywood Studios extra special. Guests can pick up a complimentary birthday button, leading to special greetings from cast members and characters. Booking character meet and greets, themed dining experiences, and enjoying favorite attractions adds to the joy of the day. For those celebrating a birthday at Disney, capturing the memories with Disney's PhotoPass service and ordering a customized celebration cake can make the day even more personalized and memorable.
Hollywood Studios offers something for everyone, from thrilling rides to immersive experiences like Toy Story Land. Checking the park's schedule for seasonal or special events can add an extra layer of excitement to the birthday celebration. Whether it's enjoying themed desserts, capturing moments with beloved characters, or exploring the park's many attractions, the options are vast for anyone looking to celebrate birthdays at Disney World. Planning ahead and incorporating these special touches ensures a memorable and magical Hollywood Studios birthday experience.
Related post: Complete Guide to Hollywood Studios Rope Drop
An Animal Kingdom Birthday at Disney World in 2023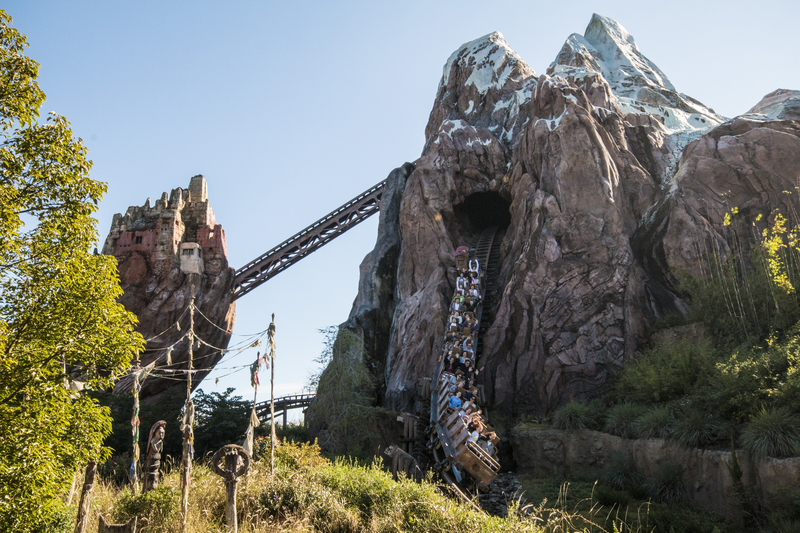 Animal Kingdom is a wild place to celebrate your birthday and perfect for those animal lovers in your life. Animal Kingdom has some of the most fun character dining at Tusker House, but also offer VIP Safari tours for those who want to get up close and personal with the animals.
What can I do for an Animal Kingdom birthday?
Character Dining
Savor the Savanna Safari
Wild Africa Trek – VIP Experience
Guests can also venture over to Jiko at Disney's Animal Kingdom Lodge is marked as one of the best Disney World restaurants for birthdays. It immerses guests into African culture with a spectacular combination of African, Mediterranean, and Indian cuisine. Enjoy wood-burning fires that replicate the savannah sunset while chefs create their masterpieces in the open view kitchens. With opportunities to sample South African wines paired with your meal, this makes for such a memorable dining experience, especially for a birthday!
Related post: Ranking the Best Restaurants in Animal Kingdom
A 2023 Magic Kingdom Birthday at Disney World
If you really want to make your birthday burst with excitement, then try celebrating a birthday at Magic Kingdom. Magic Kingdom is the ultimate park where the magic originated, hence the name, and there is no other place that makes s birthday feel more special. .
Celebrating a birthday at Magic Kingdom is a dream come true for many Disney fans. As the ultimate park where the magic originated, Magic Kingdom offers a plethora of options to make a birthday feel incredibly special. From castle views to Mickey Mouse's presence, a birthday at Magic Kingdom, is an extraordinary experience.
What can I do for a Magic Kingdom birthday?
Character Dining
Bibbidi Boppity Boutique
Cinderella's Royal Table
Harmony Barber Shop
Fireworks Dessert Party
VIP Tours
Character Dining
Character Dining is a delightful way to start your Disney birthday celebration. Enjoy a meal with beloved Disney characters, making for a memorable dining experience. It's a unique way to say "happy birthday from Disney" and create lasting memories.
Bibbidi Boppity Boutique
For the little princesses and knights, the Bibbidi Boppity Boutique offers magical makeovers. It's a fantastic Disney birthday idea for children who want to be transformed into their favorite Disney characters.
Cinderella's Royal Table
Dine like royalty at Cinderella's Royal Table. This dining experience inside Cinderella's Castle offers a fairytale setting, perfect for a Disney birthday package that includes fine dining and character interactions.
Harmony Barber Shop
Get a special birthday haircut or style at the Harmony Barber Shop. It's a unique way to celebrate a birthday at Disney World and add a touch of magic to your look.
Fireworks Dessert Party
End the day with a Fireworks Dessert Party, enjoying delicious desserts while watching the breathtaking fireworks display. It's a magical way to celebrate a Disney birthday, suitable for both children and adults.
VIP Tours
For those looking for an exclusive experience, VIP Tours offer personalized tours of the park, including priority access to attractions. It's one of the premium Disney birthday ideas for adults who want a customized experience.
Fireworks Cruises
Magic Kingdom offers various Fireworks Cruises, each providing a unique way to enjoy the fireworks:
VIP Cruise on Grand Yacht 1: Sail on a luxurious yacht with staff, available at Disney's Grand Floridian Resort & Spa.
Basic Fireworks Cruise: Cruise on a pontoon boat with snacks and refreshments. Ideal for a cozy birthday celebration at Disney.
Premium Fireworks Cruise: Enjoy refreshments and the show's audio on deck, making for a happy birthday with Disney.
Ferrytale Fireworks: A Sparkling Dessert Cruise: Watch Magic Kingdom's Enchantment fireworks show while enjoying desserts and beverages. A perfect Disney birthday idea for a sweet celebration.
Pirates and Pals Fireworks Voyage: Meet Captain Hook and Mr. Smee, enjoy snacks, and watch the fireworks from a prime spot. A fun-filled option for Disney birthdays.
Related post: The Complete Guide to the Best Disney Value Resorts
Which Disney Park is Best for a Birthday in 2023?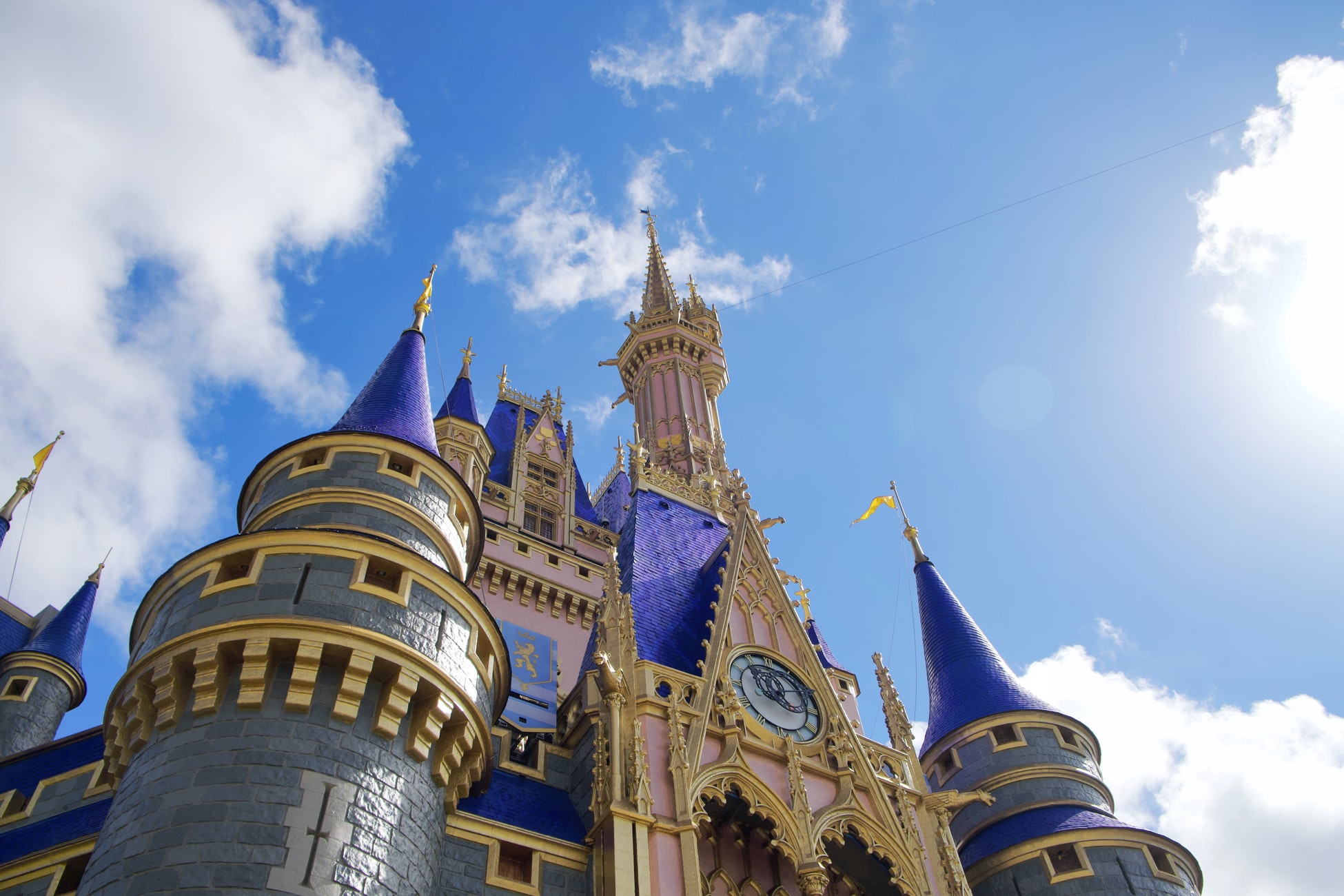 So which Disney park is best for a birthday? We would have to go with the Magic Kingdom as it provides the most for guests to experience with over 30 rides and an amazing fireworks show every night. We also love the close location to some of the Disney deluxe resorts by way of the Disney monorail which can allow for a great Disney World birthday dinner after your time in the parks.
2023 Disney World Birthday Packages
Although there are no specific packages designed for celebrating a birthday at Disney World, there are other packages worth considering to make sure you make the most out of your trip, including a Disney Resort Hotel package, which features a lot of cool benefits that can easily be paired with a birthday celebration. Plus, choose from Disney Dining Plans that you can reserve in advance to acknowledge some of the best restaurants to dine for you birthday.
And although there is no official Disney World birthday package all guests who plan their Disney World birthday through The Park Prodigy will receive $50 off any Walt Disney World or Universal Orlando vacation package. Just let us know how we can help you plan a birthday you'll never forget!
Related post: Walt Disney World Special Events
2023 Birthday at Disney World Tips & Tricks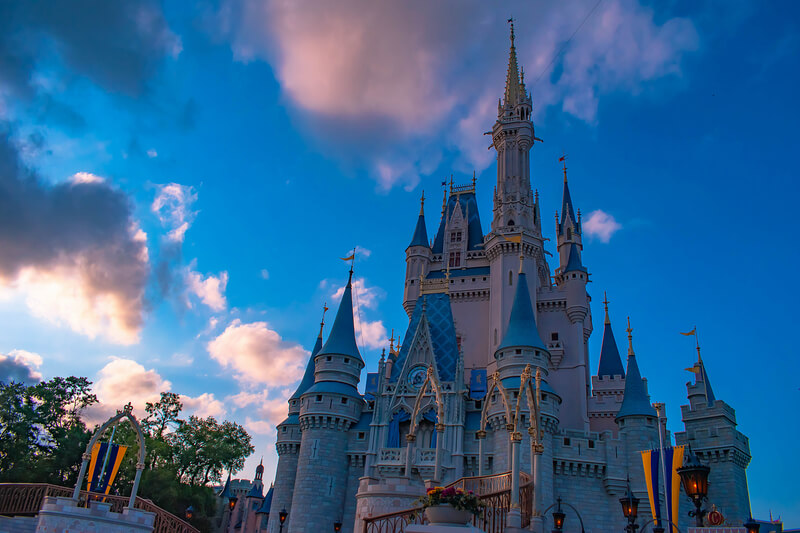 Celebrating a birthday at Walt Disney World in 2023 has never been more magical, especially for guests staying on Disney property. Whether it's a Walt Disney birthday celebration or a special occasion for a loved one, Disney offers various ways to make the day unforgettable.
Surprise Gifts and In-Room Dining
Surprise that special someone with a birthday gift waiting in your room! Disney offers a variety of different gift baskets and in-room dining packages, which you can schedule to have waiting in your room. From a birthday cake at Disney to personalized gift baskets, the options are endless.
Disney World Birthday Packages
The best part is Disney World birthday packages are available for both kids and adults visiting Walt Disney World. Whether it's a birthday Disney celebration for a child or an adult's Disney on birthday experience, there's something for everyone.
Other Tips for a Successful Disney World Birthday
Plan Your Special Day in Advance: Visiting a theme park can be unpredictable, and nothing ever goes exactly to plan. That's why it's essential to have a plan so you can get back on track and enjoy as much as possible during your Disney World birthday celebration.
Make Advanced Reservations: Always make advanced reservations for dining or special events. Whether it's a birthday cake at Disney or a special dining experience, planning ahead ensures a smooth celebration.
Inform Cast Members: If you're traveling with someone who is celebrating a birthday at Disney, always let cast members know! Cast members love working at Disney, and they can create some real magic for your special day.
Conclusion
A birthday at Disney World is a magical experience that can be tailored to suit all ages and preferences. With thoughtful planning, personalized gifts, and engaging with the enthusiastic cast members, you can create a memorable Walt Disney birthday celebration. From in-room surprises to special dining experiences, Disney World offers endless possibilities to make a birthday Disney celebration truly special. Whether it's enjoying a birthday cake at Disney or exploring the parks, these tips and tricks will help ensure a successful and magical birthday at Disney in 2023.
Related post: Complete Guide to Disney for Adults
Disney World Birthday FAQ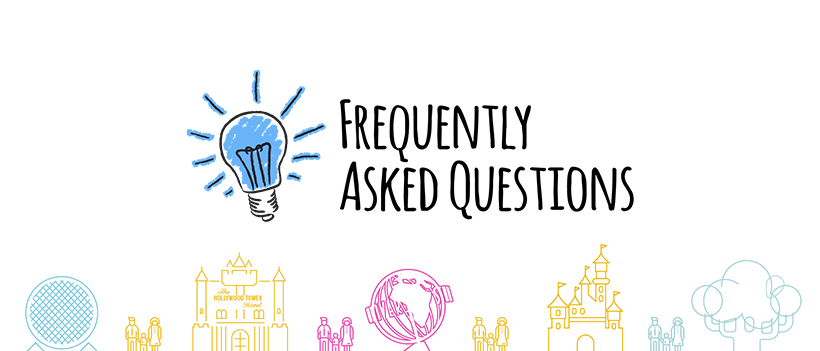 Q: Is Disney World free on your birthday?
A: Unfortunately, no. Disney World is not free on your birthday and guests do have to pay full price for admission.
Q: Can I order a birthday cake at Disney World?
A: Yes, you actually can order a cake at Disney World a few ways. There are restaurants that offer cakes through their meals as an add-on price, as well as a Disney bakery in Disney Springs! Either will require advanced notice, and Amorette's Bakery in Disney Springs is for more complicated orders than a simple Mickey cake.
When is The Best Time to Visit Disney World?
Our Disney  World Crowd Calendar is the best tool to help you get the most out of your time in the parks. We break down park crowds, park hours of operation, ticket prices, and average temperature. We also break down the best time to visit Disney World based on specific times of the year and special events.
Are You Ready to Plan Your Next Disney World Trip?
Are you planning a trip to Walt Disney World? Be sure to speak with a Disney World Travel Agent for the most recent deals and promotions. The Park Prodigy will provide a Free Quote for all Disney World Vacation Packages. The Park Prodigy can also help you save up to $20 per ticket when purchasing your Walt Disney World Tickets, and we offer promotional discounts for special events such as Mickey's Not So Scary Halloween Party Tickets and Mickey's Very Merry Christmas Party Tickets. If you're brand new to Disney vacation planning we recommend our Walt Disney World Planning Page! Learn more about Disney hotels by reading our Walt Disney World Hotels Review page.
Don't forget to check out our wonderful friends over at Theme Park Today, as well!