Complete List of EPCOT Events 2023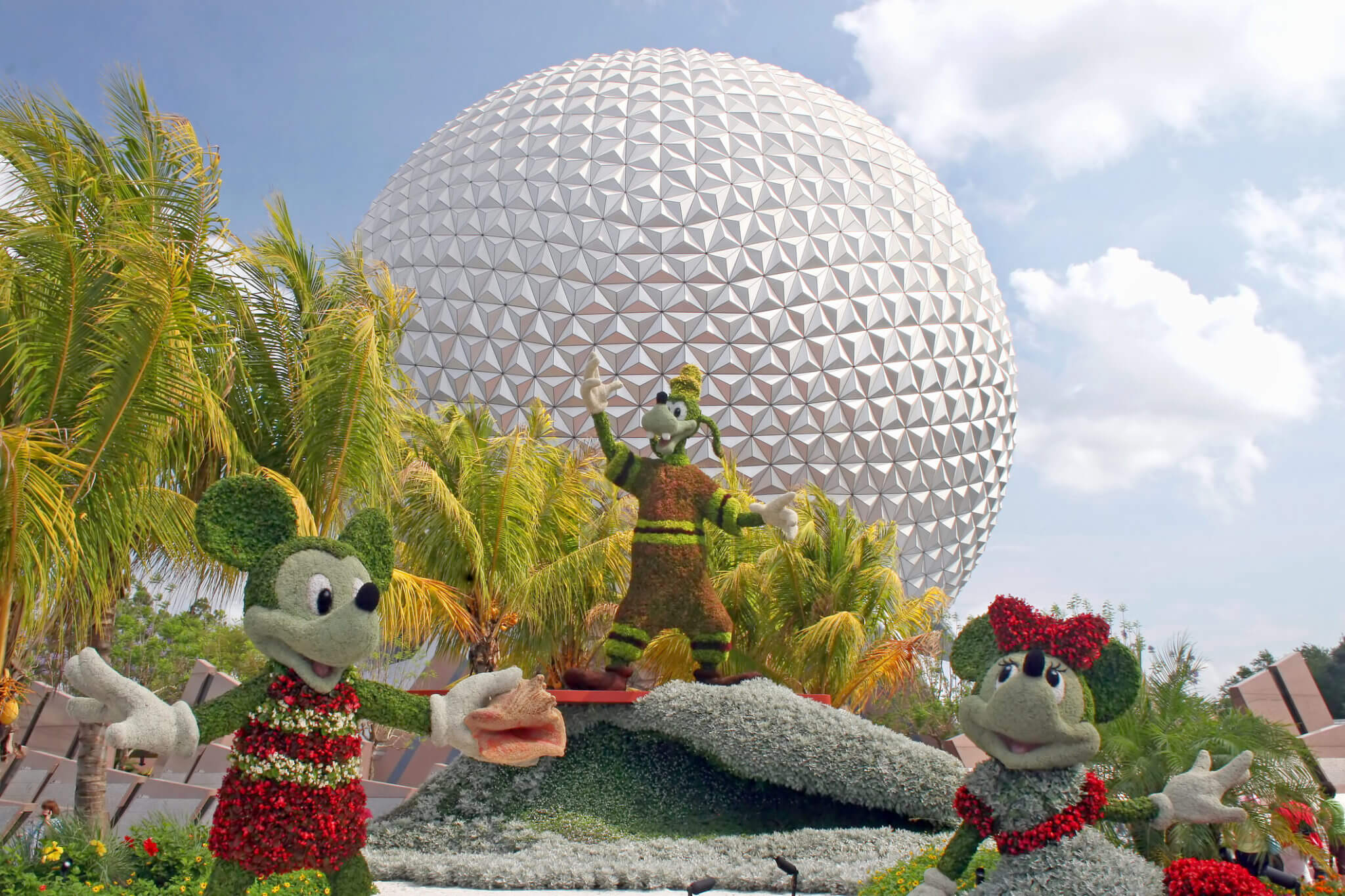 Complete List of EPCOT Events 2023
Are you planning a trip to Walt Disney World and looking for all of the EPCOT Events in 2023? The wonderful world of Disney always seems to have events happening in each of their parks throughout the course of the year, which gives tourists something to look forward to every visit.
EPCOT is responsible for a lot of the festivals that take place in Disney World, and sometimes it seems as if there is a lot to keep track of. Below we put together a quick overview of which 2023 EPCOT events are being held throughout specific times of the year. This way you can easily see which EPCOT festival you can attend during your next Walt Disney World trip!
We have also left links to every EPCOT festival guide just in case you are planning an entire trip around a specific event. We hope you find this post helpful, and if you are planning a trip to Disney be sure to check out our other FREE vacation planning tools. Our goal at The Park Prodigy has always been to help you save time on your next vacation and find the cheapest Walt Disney World tickets!
EPCOT festivals are just part of the excitement in Disney, so in order to help you choose your next adventure, here is the full guide to EPCOT events! 
SPECIAL NOTE: If you need help picking the best day to visit each EPCOT event during your next vacation be sure to check out our Disney crowd calendar below!
What Are the 2023 EPCOT Festival Dates?
Right now we are going to list the dates of the EPCOT festivals from 2022. We predict that the EPCOT festival dates for 2023 will be similar. Once Walt Disney World announces the official dates of 2022, we will update you.
Below is a quick overview of the 2023 EPCOT Festival dates: 
January 8th – February 22nd – Taste of EPCOT International Festival of the Arts (estimated based on last year)
March 3rd through July 5th – EPCOT Flower and Garden Festival (estimated based on last year)
July 15th through November 20th- EPCOT International Food and Wine Festival (estimated based on last year)
November 26th – December 30th –  EPCOT International Festival of the Holidays (estimated based on last year)
When is the best day to visit each EPCOT festival?
And as you'll see planning the best days to visit each EPCOT festival can not only save you a ton of time in the theme park but it can also save you money! How you might ask? Well just like Universal Orlando, Walt Disney World theme park tickets now fluctuate based on the time of year you visit.
So we believe one of the easiest ways to pick the best days to visit EPCOT is to compare the cheapest Walt Disney World tickets. The cheaper the tickets the more likely it is that the parks won't be as crowded during that time of year.
Related Page: How to Buy Cheap Disney World Tickets
General 2023 EPCOT Festival and Events Tips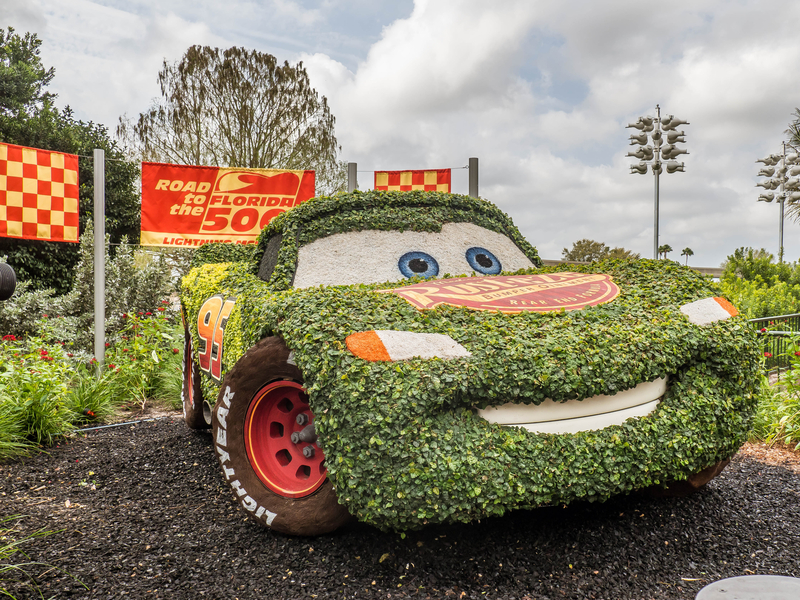 Below are some of the most helpful tips we have picked up from visiting the EPCOT special events for over the past ten years!
Visit Food Booths First Thing in the Morning or Later in the Day
Just like most restaurants on Walt Disney World property we typically see a rush of guests during the early afternoon and early dinner dining hours. This is no different for the food booths during the 2023 EPCOT festivals. We have found that the lowest lines to grab a drink or a bite to eat are first thing in the morning a few hours before the parks close at night.
Grab an EPCOT Festival Passport and Times Guide
One of the coolest things about all of the EPCOT festivals is the live entertainment. Grabbing an ECPOT festival passport will allow you to keep track of everything you have experienced through out the day or week so you don't miss a thing. You'll also want to be sure that you're up to date on all of the times each live event is being held especially if visiting for the Festival of the Arts or Food and Wine festival.
Related Page: How to Buy Cheap Disney World Tickets
EPCOT 50th Anniversary Celebration in 2023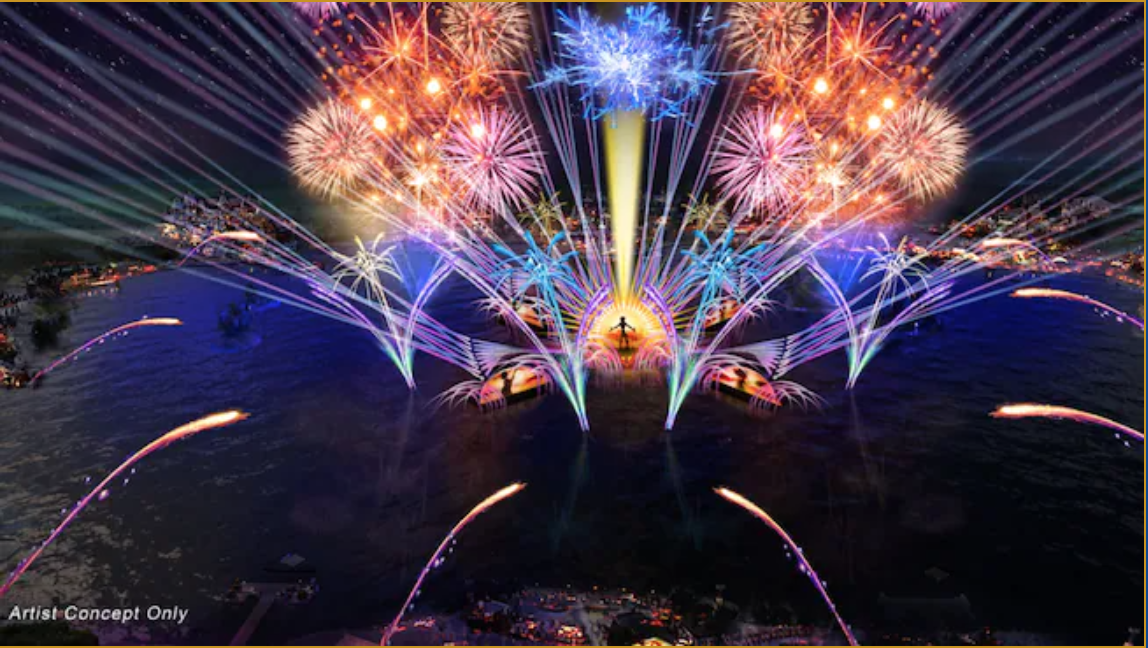 Kicking off in 2021, the Walt Disney World 50th Anniversary Celebration took over all four parks for 18th months. We believe that visiting within these 18 months will be a ones in a lifetime opportunity and we know that Disney is going to bring the party for this big milestone. This event is bringing so many new activities, rides and restaurants that it is an extravaganza in its own. Epcot events during the Anniversary Celebration may make it the park visit!
What to look forward to opening in EPCOT in 2023:
New fireworks show following the end of the 50th Anniversary celebration
Journey of Water – Moana interactive attraction
New PLAY! Pavilion
None of these events are confirmed yet for 2023 but we hope that we will see these open in the near future.
Dessert Party at EPCOT 2023
For an additional cost, you can purchase an Epcot fireworks dining package. Included in the Epcot fireworks dining package is a meal with reserved seating with a great view of Harmonious. Currently offered is the Rose and Crown Fireworks Dining Package and Spice Road Table Dining Package.
Rose and Crown Fireworks Dining 
Experience the Epcot fireworks like no other at the patio at Rose & Dining Room, which serves classic British fare. This package features a prix-fixe menu including one appetizer, entrée, dessert platter and unlimited beverages.
Rose and Crown fireworks package prices 
Adult: $89 per person (ages 10 and up), inclusive of tax and gratuity
Child: $39 per child (ages 3 to 9), inclusive of tax and gratuity
Theme park admission is required, but not included in the price of this package. Theme park reservations are also required
Spice Road Table Fireworks Dining Package 
Dine in the covered, outdoor dining area in the Morocco Pavilion with a stunning view of Harmonious. Spice Road Table offers a variety of Mediterranean small plates, including Grilled Lamb Kefta, House-made Hummus Fries and Spiced Chicken. The Spice Road Table Dining Package includes two small plates, a dessert platter and unlimited beverages.
Spice Road Table fireworks package prices
Adult: $72 per person (ages 10 and up), inclusive of tax and gratuity
Child: $31 per child (ages 3 to 9), inclusive of tax and gratuity
Theme park admission is required, but not included in the price of this package. Theme park reservations are also required.
As Harmonious will come in an end in March of 2023, we expect the Rose and Crown dining package and similar Epcot fireworks package like at Spice Road Table to remain for the new Epcot firework show that will take the place of Harmonious.
Related Post: Guide to Disney World Dessert Parties
EPCOT Festivals 2023
These Disney World upcoming events happen annually, but they always bring in a new element of pleasure each year. Here's what these Disney Epcot events typically have to offer:
This special event celebrates the visual, culinary, and performing arts around the world. Food and drinks from different countries are made special for this event, and there are stunning entertainment bits from around the world. Plus, visitors will be able to see a variety of galleries, hands-on workshops, and visit the Animation Gallery. Guests will get to know the backgrounds and inspirations of the people who've created the magnificent art on display. They will also be able to create art and eat it too, a double win!
Wanting to visit during the Festival of the Arts? Here is our EPCOT Park Plan Festival of the Arts
This springtime event invites guests to stroll around beautiful blooming buds. Every year, new and timeless floral pieces are sculpted by the topiary team to create beloved Disney characters around the park. There are events and tours that will take you around the festival to some unique events, such as the English Tea Garden. Plus, there are plenty of new foods from around the world as well as play areas, gardens, and exhibits for kids of all ages.
Taste delicious food and drinks from cultures across 6 continents, easily the biggest food event of the year. Both the pavilions and pop up stands represent a country's cuisine. There are also various forms of entertainment around the countries, as well as activities and treats for anyone, kid or adult, who wants to stuff their faces with exquisite food.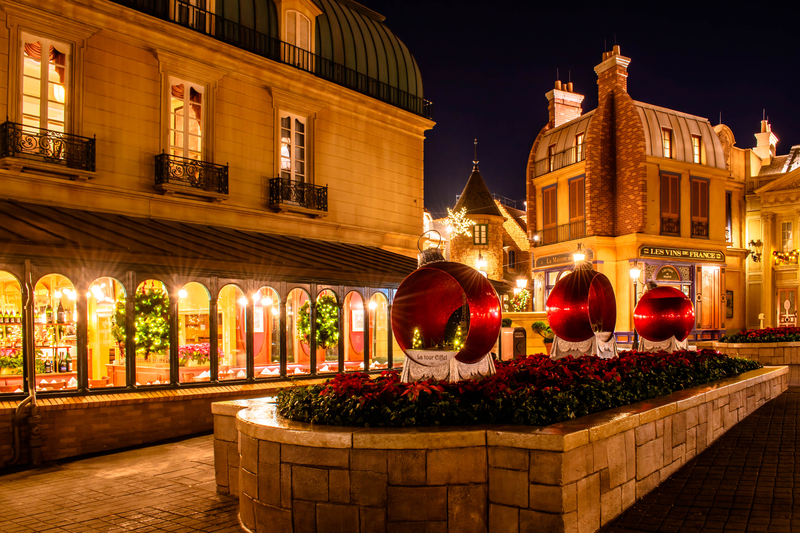 Experience how the holidays around the world are celebrated. Enjoy cultural holiday foods and drinks, magical storytelling from different countries, and magical seasonal entertainment such as a Candlelight Processional, Yuletide Extravaganza, Holiday Cookie Stroll, and more that make this season so cheery and bright.
If you're a Frozen fan or bringing little ones, Olaf's Holiday Tradition Expedition is a fun way to explore the World Showcase with a scavenger hunt. Complete the hunt and you'll receive a Festival of the Holidays exclusive souvenir! This one of the must do Epcot events!
2023 EPCOT Festival Food Guide
Luckily, all of the Disney World festivals have unique food and drinks that change during each festival, that way if you made it to all 4 festivals, you'd be trying something new. Then each year, some of the classic foods make a comeback while other new ones get introduced for the season. With that being said, we can guarantee the festivals at EPCOT 2023 will bring delicious food to the table (quite literally). EPCOT will always have pavilions and temporary food and beverage booths around the park exclusively meant for each festival. Although we don't have set food and beverage lists yet for the Walt Disney World Festivals 2023, we suggest coming on an empty stomach, as you'll want to try almost everything!
When Not to Come to the EPCOT Special Events 2023
Typically, it's best to avoid evenings and the weekends if you're looking to attend one of these festivals. The same goes for any holiday weekend or school break (this will attract more families, which means more crowds). However, you now have to make a park reservation to enter and be a part of the EPCOT 2023 events.
With that in mind, it's best to start planning around the 2023 Disney World festival dates as early as possible. This way you'll be ahead of the game and will not miss out on any of the opportunities to make your way to the parks.
Although visiting EPCOT in 2023 may be a little different, Disney is doing everything they can to make your experience as magical as possible. So make sure to look for the EPCOT schedule of events and plan your trip today!
What is the Best 2023 EPCOT Festival?
The best 2003 EPCOT festival depends on what you're most looking forward to! While they all offer amazing activities, if you're looking to express some creativity, the EPCOT Festival of the Arts takes the cake. Attendees can choose from a variety of artistic outlets, including courses in animation, fun photo ops, and a mural painting class.
For an experience that's entertaining for the whole family, the EPCOT Festival of the Holidays is an excellent choice. Create memories to last a lifetime by learning how different cultures celebrate and bring your holiday spirit to the next level! If you're looking for the best EPCOT festival scenery, the EPCOT Flower and Garden Festival offers beautiful views that you can leisurely stroll through.
For all of our foodies, we strongly recommend you attend the EPCOT Food and Wine Festival. While all the festivals have plenty of mouth-watering food booths, the Food and Wine Festival has a total of 30 – which is 10 more than the average festival. Plus, it's held from the late summer to early fall, which is some of Orlando's most comfortable weather months. So you don't have to worry about being overheated and stuffed!
When Are the EPCOT Festivals in 2023?
So far, here's what we know about the EPCOT schedule or 2023:
EPCOT International Festival of the Arts: January 8-Feb 22, 2023. If you have a valid theme park admission, you can use the Disney Park Pass system to make a required park reservation.
EPCOT International Flower and Garden Festival: March 3 – July 1st. This 90-days extravaganza is free with valid theme park admission. But just like the festivals in Disney World 2022, you will need to make a reservation to enter the park for this 2023 festival.
EPCOT International Food & Wine Festival: July 15th – November 20th. Although there is no set date, this annual Disney World festival typically runs from late September to mid-November. In recent years the start date has moved to late August for even more days of deliciousness.
EPCOT International Festival of the Holidays: November 26th – December 30th. With the 2021 Disney festival dates currently happening for this one, we won't know just quite yet when this EPCOT event 2023 will happen. However, we do know this festival typically starts the end of November (after Thanksgiving) and lasts until the end of December.
When is The Best Time to Visit Disney World?
Our Disney Crowd Calendar is the best tool to help you get the most out of your time in the parks. We break down park crowds, park hours of operation, ticket prices, and average temperature. We also break down the best time to visit Disney World based on specific times of the year and special events.
Need Help Planning Your Disney World Vacation?
It has never been more important to book your Disney World vacation with a park expert. With changes happening at a rapid pace, it's important to have someone to walk you through the entire process and answer any questions along the way. When you book your Disney World vacation with The Park Prodigy, you receive our concierge service absolutely FREE! 
Once we plan the perfect family vacation, you can book it for as little as $200 down. Final payment is due 31 days prior to arrival and payment plans are available. To get started you can request a no-obligation Disney World vacation package quote or by calling one of our travel experts at 407-630-8650.
If you're not in need of a package you can still SAVE BIG with The Park Prodigy. All of our Disney World tickets are guaranteed to save you money Vs booking directly with Disney. Plus they all come with custom daily park plans to all four Disney parks to save you even more time on your vacation!