The Cheapest Time To Go To Disney World
The Cheapest Time To Go To Disney World
Are you looking for the cheapest time to visit Disney in 2021 & 2022? The truth is, who isn't! A trip to Disney World jam-packed with the most unique and exciting adventures can add up to be pretty pricey. There's the hotel, food, airfare, park tickets, souvenirs, and more in between…we don't want just the bare necessities!
But there are ways to ensure you're getting the most bang for your buck while planning your Disney World vacation, including discovering the cheapest time to go to Disney and finding the best time to buy Disney tickets.
2020 was a crazy year for everyone, and many families are living under a new normal. If there is one thing we can all agree that we are looking forward to its taking a well needed vacation in 2021! For that reason we are expecting this year to be a year unlike any other at Walt Disney World! Disney has already announced it will be hosting all of its festivals in 2021, as well as the return of Mickey's Not So Scary Halloween Party and Mickey's Very Merry Christmas Party. And last but not least Disney recently announced the Walt Disney Worlds 50th Anniversary Celebration will begin on October 1st!
There has never been a more important time to find the cheapest time to visit Disney World.  So if you're planning a trip here's what you should know about going to Disney World for the upcoming year.
SPECIAL NOTE: If you're looking for our 2021 Disney World Crowd Calendar be sure to go straight to the link below. 
 Disney World Crowd Calendar 2021
When is the Cheapest Time to Visit Disney World?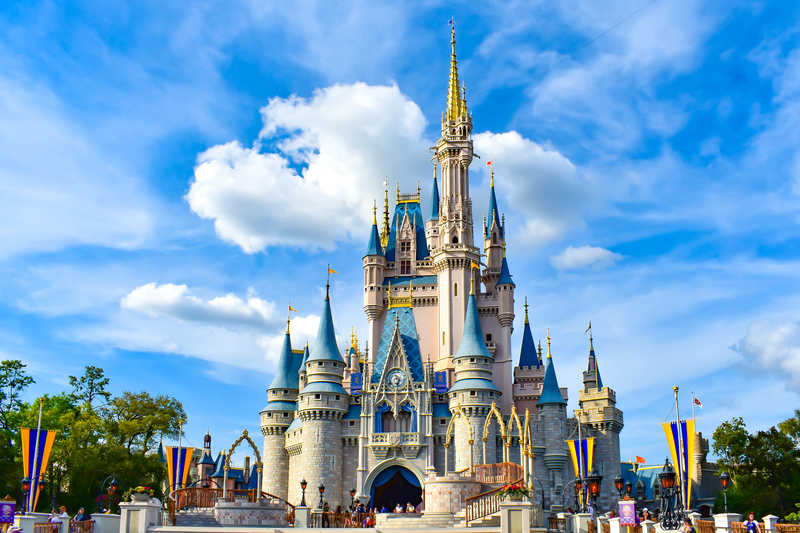 Typically, the best time to go to Disney World, Florida is dependent on certain months. The slower season usually ranges from the January to early February months, as well as the late February to early March range. Then later on in the year, most days in late August, September, as well as most weekdays in October are great to visit. This is mostly because kids are in school, making it more difficult for families to take off and travel to Disney World. However, dependent on the year, this does vary.
The Most Expensive Time to Visit Disney World
For those looking for the cheapest time to go to Orlando, avoid the holidays, as they are some of the busiest time. In 2021, the most predicted busy dates are New Year's, Spring Break, Memorial Day, the entire month of October, Thanksgiving, and the Christmas holiday. Without surprise, these are longer breaks where children have off from school, making a trip to Disney world less affordable and more crowded.
The Most Expensive Time to Visit Disney World in the Fall of 2021
2021 is going to be such an interesting year at Walt Disney World. As expected many guests canceled their 2020 Walt Disney World vacation and rebooked in 2021. It's also important to keep in mind the Walt Disney World 50th Anniversary beginning in the fall of 2021 which will make this year unlike any other. For this reason parts of the fall which have normally been slower and the cheapest time to go to Disney World might be more expensive.
How Can I Know the Cheapest Time to go to Disney World?
If you are planning a trip and trying to figure out the cheapest time to visit Orlando, Florida, we suggest using our Disney Crowd Calendar. This is the best tool to see how busy each theme park will be during a specific month, week, and day. Rating crowd levels on a scale from 1-10, you expect a low amount or high number of visitors dependent on the day. It's a great reliable source, as we break down crowd levels, park hours, and even past weather.
Using this calendar is also helpful for showing the cheapest time to buy Disney tickets. Ticket prices now change based on the day, and this calendar will show you the cost of a one-day ticket any day you select.
When is the Cheapest Time to Go to Disney World in 2021?
When figuring out the cheapest time to go to Disney, Florida, it doesn't hurt to look at previous years along with the Crowd Calendar to get a feel for which months are less busy than others. In 2021, the slowest times of the year fell into January, February, August, and September months, with some dates in July and October (before Halloween).
When is the Cheapest Times to visit Disney World in 2021?
Jan. 11-18, 25-31
Feb. 2-12
Mar. 1-5
Apr. 25-May.1
May. 11-17
Aug. 10-31
All of September
Oct 1-21 (Keep in mind Disney World will be celebrating it's 50th anniversary)
Nov. 16-21 (avoid Thanksgiving week)
Dec. 1-5, 6-12 (minus the weeks of Christmas and New Year's Eve)
When is the Cheapest Time to Go to Disney World in 2022?
Jan. 5-8, Jan. 10-15, Jan 24-31
Feb. 1-14, Feb. 22-28
Mar. 1-6
Apr. 25-May.1
May. 8-15
All of August
All of September
Oct. 1-7, 11-16, 18-22, 24-29
Nov. 1-6, 8-10, 14-19 (avoid Thanksgiving week)
Dec. 1-4, 6-11  (avoid Christmas and New Year's Eve)
Visiting Disney World In 2021
As we have discussed 2021 is unlike any other year we have experiences, however the bright side is there might be some unpredictable and unexpected cheap times to visit.
With that being said, potential visitors (who book in advance using the Disney Park Pass System) can expect the early part of the year (January, February and March) to be cheaper, as per usual, still making it one of the cheapest times of year to visit Disney World. It is then predicted for crowds to be picked up again by April and remain its busy season until July.
An Unusual Busy Month in 2021
The best month to go to Disney, Florida is typically September, because as school begins to be back in session, crowds to begin to lessen. However, fall 2021 marks one of the biggest celebrations in Disney history- Disney's 50th Anniversary Celebration! While it may not be the cheapest month for Disney World this year, it will be one of the most exciting ones.
When are Disney World Tickets Cheapest?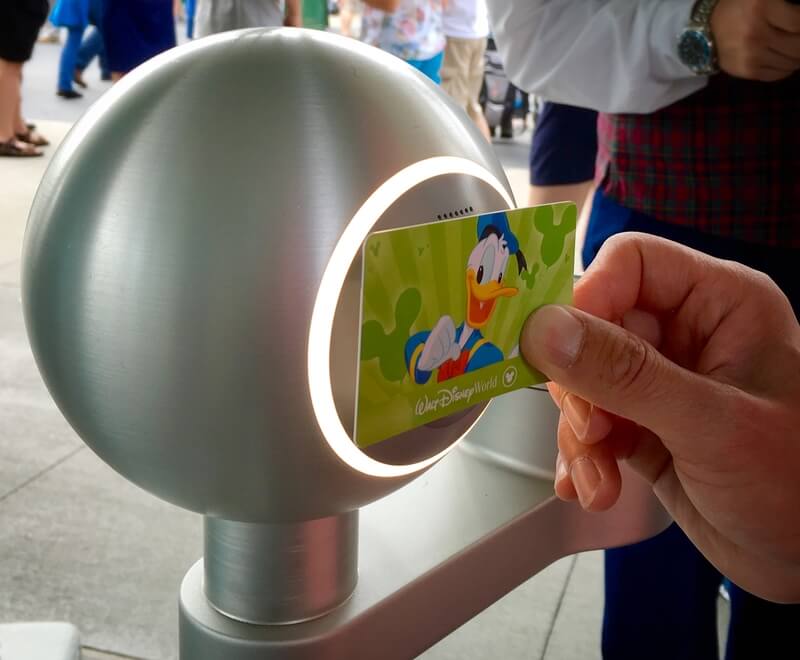 You can decipher the best time to visit Disney World when it's least crowded. Disney sells single day tickets, making it a helpful tip for any trip planner. This is because the highest-priced days correspond to the busiest days at Disney World. Therefore, if you know their busy season is going to be March-July, ticket prices will be highest for those dates. You can also expect ticket prices to be higher for special events like their 50th Anniversary celebration, or during the holiday season. If you're looking to avoid that ticket surge, this is helpful to know. Once you find the cheapest ticket prices for your trip we also break down the best day to visit each Disney park! 
What's the Cheapest Way to Buy Disney World Tickets?
Buying discounted Disney World tickets from a verified travel agent site like The Park Prodigy can be beneficial because you are getting authorized tickets at a lower price, and can even get multi-day tickets cheaper. If you'd rather buy directly from Disney, be sure to plan a visit on their cheapest days to ensure the lowest prices. You can also consider admission packages.
If you plan on visiting Disney for multiple days, this is a great option for opportunities to cut the cost of a single ticket.
Disney Hotel Rates by Season
Disney attempts to distribute crowds evenly throughout the year, so as Disney ticket prices fluctuate, so do Disney World Resort hotel prices. They have offered discounted rates on their hotels during their "off-season" for years. Potential Disney goers will find the cheapest time to book a Disney Hotel to be during their less busy seasons. Overall, from past predictions and studies, the 2020 hotel rates were overall cheapest in January to early February, late August through mid-September, and late October all through early December. Prices are always cheaper on Sunday through Thursday nights as well as opposed to weekend nights.
Cheap Ways to Stay at Disney World
If you are looking for the cheapest time to visit Orlando, Florida, a good suggestion is to stay at a hotel outside of Disney World Resorts. Some Orlando hotels have shuttle buses that will take you to the different theme parks. If staying outside Disney isn't your cup of tea, look at the cheapest month for Disney World, and you can catch a good deal. Plus, you can snag some good Disney deals, with their cheaper hotels included in bundle packages.
Current Walt Disney World Deals
Another great tip when trying to figure out the cheapest time to visit Walt Disney World is to always ask if Disney is running any promotions or deals! Disney will often run quick last minute deals when times are low and sometimes we will even see deals that stretch out over a few months of the year. At the time of this writing Disney is offering an amazing deal to all guests who purchase a Disney World vacation package will receive an additional two days worth of park tickets when they purchase at least three days.
The only down side and the main reason why we would never recommend waiting to book your trip only when Disney is running a promotion is these deals often go fast. In many cases there is a limited supply.
Cheapest Time to Visit Disney World Tips and Tricks
Below are some additional tips and tricks for trying to find the cheapest time to visit Disney World: 
Check One Day Ticket Pricing When Trying to Avoid The Crowds
One of the most helpful tips we can give when trying to avoid the crowds and save on your next Disney vacation is check out the one day Disney World ticket pricing. The reason being is Disney will tend to sell the least expensive one day tickets when they expect crowds to be at its lowest point throughout the year. So if you study the ticketing system it should allow you'll be able to find some of the cheapest times to go to Disney for that week, month or even entire year!
Use a Disney Travel Agent like The Park Prodigy
One of the benefits of booking your Walt Disney World vacation through The Park Prodigy is we continue to check for deals and discounts even after you book! So if, Disney releases a new promotion offering an extra 30% off hotel rates we will do our very best to call and move your reservation under the new promotion! This is just one of the ways we give back to our clients and make sure you are booking the cheapest Disney World vacation no matter when you visit. All guests looking to learn more about the benefits of using a Disney travel agent can receive a no obligation quote here!
When is The Best Time to Visit Disney World?
Our Disney Crowd Calendar is the best tool to help you get the most out of your time in the parks. We break down park crowds, park hours of operation, ticket prices, and average temperature. We also break down the best time to visit Disney World based on specific times of the year and special events.
Are You Ready to Plan Your Next Disney World Trip?
Are you planning a trip to Walt Disney World? Be sure to speak with a Disney World Travel Agent for the most recent deals and promotions. The Park Prodigy will provide a Free Quote for all Disney World Vacation Packages.
The Park Prodigy can also help you save up to $20 per ticket when purchasing your Walt Disney World Tickets, and we offer promotional discounts for special events such as Mickey's Not So Scary Halloween Party Tickets and Mickey's Very Merry Christmas Party Tickets.
If you're brand new to Disney vacation planning we recommend our Walt Disney World Planning Page! Learn more about Disney hotels by reading our Walt Disney World Hotels Review page.
Last but not least if you're also planning a trip to Universal Studios, be sure to check out the best time to visit Universal Studios and our Universal Orlando Tickets! All Park Prodigy Universal Orlando tickets come with Universal Studios Early Park Admission.
Are you planning on visiting Walt Disney World? Or have you visited in the past? Would you like to share your experiences and tips? Do you have any questions for The Park Prodigy? Hearing your feedback and helping with your questions is not only our goal but will help other readers! Please leave your thoughts and questions in the comments!