2023 Disney World Pictures and Disney PhotoPass Guide
2023 Disney World Pictures and Disney PhotoPass Guide
This article is your complete guide to the 2023 Disney Memory Maker and Disney PhotoPass! Because we all know every single Disney vacation is packed with once in a lifetime memories. Whether it be an anniversary, birthday, first time or just routine Disney trip, the Disney World Memory Maker is an option to capture the moment forever. These PhotoPass picture spots are sprinkled all throughout the parks, especially in front of park icons, picture perfect backdrops and for special events. Walt Disney World photos are a complimentary photo service, with special Disney pixie dust for all of your park, dining and character experiences.
While Disney World photos are free to take, to actually have your photos, you must pay for them. Whether it be per photo, with the Memory Maker, or being an Annual Passholder, those are the only ways of receiving a Disney Photo. In this article, we are going to talk about everything there is to know about the Disney memory maker. What to expect, how to get it, unique experiences and more!
We hope you find this post helpful, and if you are planning a trip to Walt Disney World be sure to check out our other FREE vacation planning tools. Our goal at The Park Prodigy has always been to help you save time and money on your next vacation. This includes helping you find the best time to buy Disney World tickets as well as book amazing Walt Disney World vacation packages!
So if you're ready to learn everything we know about the Disney PhotoPass, let's read on!
SPECIAL NOTE: If you are still in the process of planning your Disney vacation need help picking the best time to visit Disney World be sure to check out our Disney crowd calendar below!
What is Disney PhotoPass?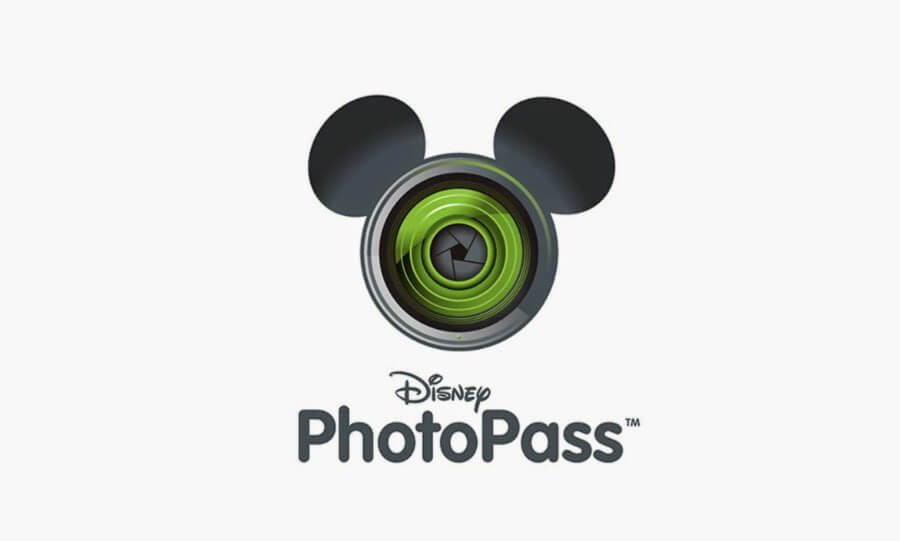 Throughout all of the Disney theme parks, there are photographers stationed at the ready to snap photos. Any Walt Disney World or Disneyland guest is welcome to join a line and have their Disney World photos taken. This Disney World photography service is called Disney's PhotoPass.
When you're walking on Main Street, USA, or in front of the Tower of Terror, you're probably used to seeing the bright camera flashes. PhotoPass even has these unique opportunities called Magic Shots.  The Magic Shots are Walt Disney World photos that have secret characters or special effects that appear once you receive your photo.
Our favorite thing about Disney World photos is that you don't need a Disney picture app. All of your Disney PhotoPass photos show up right in the My Disney Experience app for you to view. As long as you have your magic band, theme park ticket or Disney PhotoPass card, you can find them.
It is important to note that while getting your photos taken is a free service, receiving them costs a fee. We will discuss that later.
How Does Disney PhotoPass Work in 2023?
As you're walking around Walt Disney World parks, you're going to see lines of those waiting to get their picture snapped in front of iconic areas like in front of the Tree of Life, Cinderella Castle, Spaceship Earth and many, many more. All you have to do is hop in line! It's that simple.
There are no reservations or payments needed to get your picture taken, you just have to be certain to be on the lookout for all of your favorite Walt Disney World spots. After your picture is taken, the PhotoPass photographer will ask for you MagicBand or MagicMobile to link your photo to your account. If you do not have those, the PhotoPass photographer will provide you with your unique PhotoPass card that you can link to your MyDisneyExperience app.
Another thing that we love about Disney PhotoPass is that you can get pictures of Disney World rides! While riding some of your favorite Walt Disney World attractions, you may not know that a camera is snapping a picture of you while onboard.
Some of the best are Space Mountain photos, or Splash Mountain photos, where guests can be seen screaming while dropping or smiling while soaring through the galaxy! After exiting the ride, you might see photo kiosks where you can scan your MagicBand to load the photos to you account. If they aren't there, just like magic, Disney can trace your MagicBand or smartphone with MagicMobile and link your photos that way!
How Much is Disney PhotoPass?
As mentioned above, the 2023 Disney World PhotoPass service is completely free to utilize around the parks. The part that costs money is the Memory Maker service, which is what allows you to have digital copies of all of the photos taken around Walt Disney World. There are three different options for purchasing the Disney Memory Maker which we will discuss next.
What is the Disney Memory Maker?
The 2023 Disney Memory Maker is the paid service that Walt Disney World offers to guests to retrieve their photos taken around the park. The Memory Maker price includes:
Digital downloads of all Disney PhotoPass pictures and videos
Certain attraction photos and videos
Professional shots taken at iconic Disney locations by PhotoPass Photographers
Magic Shots – with appearances from special characters and more added into your Disney photos!
Related Article: Complete Guide to the Remy's Ratatouille Adventure Virtual Que
What is the Disney Memory Maker Price?
One Day Memory Maker – $69 – Includes all photos and videos from one day of choice.
Memory Maker Advance Purchase – $169 – Includes all your photos and videos from one vacation period. Must wait at least 3 days after your purchase to activate.
Memory Maker – $199 – Includes all of your photos and videos from your vacation and is immediately available to use after purchase.
It is special to note that with new Annual Pass sales, the Memory Maker option is no longer free and only can be added on to your pass. It is $99 to add on the Disney PhotoPass downloads to your pass.
How Does Disney Memory Maker Work?
The Disney World Memory Maker is quite easy to use, and as long as you have your smartphone and a valid Disney ticket or MagicBand, you're all set to use it. The process is very simple and goes as such:
1 – Disney PhotoPass Photographers take your pictures in front of iconic locations, at character dining experiences or character meet n' greets.
2 – Your MagicBand, PhotoPass card or QR code is scanned and then your Disney pictures are send to your Disney account.
3 – You are able to download Disney pictures or videos straight to your phone.
Related Article: Complete Guide to the Disney Genie
2023 Best Disney Memory Maker Locations
If you're running around the parks trying to get every attraction done and every snack purchased, it can be easy to overlook some of the best places to take pictures at Disney. Pictures are such a wonderful way to remember vacations, hence, why the gift shops have so many different Disney World photo albums or Disney World picture frames. To help you make the perfect Disney photo album, we're going to list the best PhotoPass locations to get your picture taken!
Best Magic Kingdom Disney PhotoPass Locations
Train Station
Main Street
Castle Hub
Seven Dwarfs Mine Train
Splash Mountain
Castle Courtyard far shot
Best Animal Kingdom Disney PhotoPass Locations
Tree of Life
Expedition Everest Lake Overlook
Main Sign Entrance
Dinosaur Ride
Best Epcot Disney PhotoPass Locations
Spaceship Earth
World Showcase Locations
Nemo and Seas Locations
Test Track
Frozen Ever After
Best Hollywood Studios Disney PhotoPass Locations
Hollywood Boulevard
Tower of Terror Ride
Sunset Boulevard Attractions Outside View
Grauman's Chinese Theater
Galaxy's Edge – Millennium Falcon, or secret Rebel spy shots
What are Magic Shots?
Magic Shots are part of the Disney Photo Pass and Disney Memory Maker at Walt Disney World abd happen to be some of the best surprises guests can get! A Magic Shot is where a PhotoPass Photographer will have guests pose in certain ways so photos can be digitally enhanced with adorable images. One of our favorites is the Baby Yoda Magic Shot that can be periodically found in Star Wars: Galaxy's Edge.
Since the Walt Disney World 50th Anniversary has arrived, you can find EAR-idescent Magic Shots, such as beautiful confetti or 50th Anniversary balloons that guests can pretend to be holding onto.
There are also incredible new Magic Shots in each park such as:
EARidescent Balloons Magic Shot
Magic Kingdom's Main Street U.S.A.
Epcot park entrance and in World Celebration
Hollywood Boulevard and Sunset Boulevard in Disney's Hollywood Studios
Confetti Magic Shot
Magic Kingdom park entrance, and the bridges leading into Liberty Square and Tomorrowland
Select locations in Epcot
Hollywood Boulevard in Disney's Hollywood Studios
Disney's Animal Kingdom park entrance and in front of the Tree of Life
EARidescent Border Magic Shot
In front of the Partner's Statue in Magic Kingdom
At the World Celebration entry into World Showcase at Epcot
Near the intersection of Hollywood Boulevard and Sunset Boulevard at Disney's Hollywood Studios
Disney's Animal Kingdom park entrance
Runaway Remy Magic Shot
Epcot's France pavilion, near the new Remy's Ratatouille Adventure attraction
Rides That Offer Disney World Memory Maker Photos
Like mentioned above, if you ride certain Walt Disney World attractions they come with a PhotoPass shot. The photo will be automatically linked to your MyDisneyExperience app, or simply added with a scan of your MagicBand. There is nothing like getting off of some of your favorite Walt Disney World attractions and seeing silly photos taken during your ride.
Many of the attractions that PhotoPass pictures on them also have fun borders, or even videos taken on them. On Seven Dwarfs Mine Train, the Disney PhotoPass feature captures a couple seconds of you and your party on the ride right before the drop. There are also fun animations or themed videos that can accompany certain PhotoPass shots!
What rides have Disney's PhotoPass on them?
Magic Kingdom
Buzz Lightyear's Space Ranger Spin
Space Mountain
Seven Dwarfs Mine Train
Haunted Mansion
Splash Mountain
Pirates of the Caribbean
Disney's Animal Kingdom
Dinosaur
Expedition Everest
Disney's Hollywood Studios
Rock N' Rollercoaster
Tower of Terror
Slinky Dog Dash
Epcot
Test Track
Frozen Ever After
When is The Best Time to Visit Disney World?
Our Disney  World Crowd Calendar is the best tool to help you get the most out of your time in the parks. We break down park crowds, park hours of operation, ticket prices, and average temperature. We also break down the best time to visit Disney World based on specific times of the year and special events.
Are You Ready to Plan Your Next Disney World Trip?
Are you planning a trip to Walt Disney World? Be sure to speak with a Disney World Travel Agent for the most recent deals and promotions. The Park Prodigy will provide a Free Quote for all Disney World Vacation Packages. The Park Prodigy can also help you save up to $20 per ticket when purchasing your Walt Disney World Tickets, and we offer promotional discounts for special events such as Mickey's Not So Scary Halloween Party Tickets and Mickey's Very Merry Christmas Party Tickets. If you're brand new to Disney vacation planning we recommend our Walt Disney World Planning Page! Learn more about Disney hotels by reading our Walt Disney World Hotels Review page.
Don't forget to check out our wonderful friends over at Theme Park Today, as well!