The Best Disney World Park By Age Group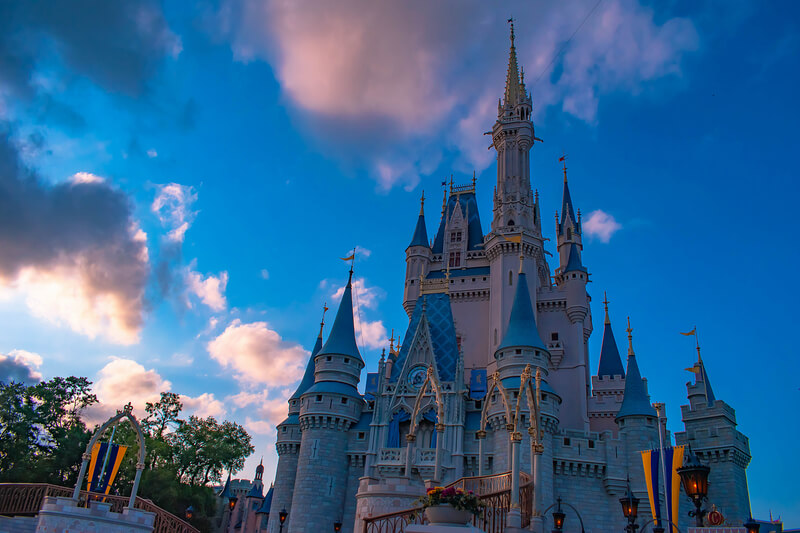 The Best Disney World Park By Age Group
This article is your complete guide to the best Disney World park by age group! We all know Disney World is a magical place for all ages, and that's why we are about to break down the best Disney World park by age group! However, we know that different age groups will appreciate different aspects of the Disney World parks. Deciphering on what Disney World Park has the best rides, which parks to visit in Disney World, and more all depends on the age you're trying to please.
If you're trying to figure out which theme park in Disney world is the best, we're going to help you break it down by categories. We will help you find out just what is the best Disney World Park for each age group. We hope you find this post helpful, and if you are planning a trip to Disney World be sure to check out our other FREE vacation planning tools. Our goal at The Park Prodigy has always been to help you save time time and money on your next vacation. That includes helping you find the perfect Disney World vacation package as well as shop for discounted Walt Disney World tickets!
So if you're ready to lean about the best Disney World park by age group read on!
Best Theme Park for Toddlers in Orlando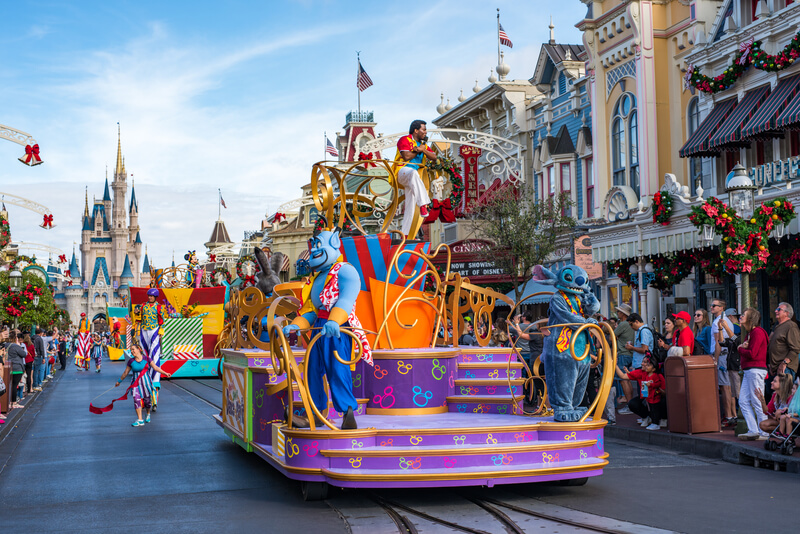 To start we are going to ask "what is the best Disney World park for toddlers"? Well, there are plenty of things to keep your toddler occupied in Disney World (even though it's probably more fun for you watching their reactions to everything). However, it's safe to say Magic Kingdom is the best Disney World Park for toddlers (we're talking two and under). Rides such as, "It's a Small World," Dumbo the Flying Elephant, Prince Charming Royal Carrousel, the Many Adventures of Winnie the Pooh, and the Magic Carpets of Aladdin are pleasant for those little ones.
Plus, there are plenty of parades and shows for toddlers in Magic Kingdom, making it the best Disney park for kids two and under. For example, the Move It! Shake It! Dance & Play It! Street Party outside Cinderella's castle is great for your little ones to dance to the upbeat music and wave to their favorite characters.
If we're talking dining, there are many character dining experiences that cater to the littlest dreamers, like Winnie the Pooh and friends inside the Crystal Palace. We also recommend the Dole Whip from Aloha Isle for a smooth, easy, and delicious treat.
Best Theme Park for 3-Year-Olds in Florida
Again, adapting to the desires of younger kids, Magic Kingdom is a great place to take your 3-year old, as it makes for the best Disney park for rides for little kids.
However, when deciding on what are the best Disney world parks for 3-year-olds, you cannot rule out Hollywood Studios. This park is home to one show kids at this age will absolutely adore; Disney Junior- Live on Stage! Also, your kids can enjoy a dance party and meet some of their favorite Disney characters.
According to the official LEGO website, kids can begin playing with these colorful bricks around the age of 3, which makes the LEGO Store in Downtown Disney another great place for 3-year-olds. Although technically not one of the Orlando theme parks for kids, it's still a great place to keep your little one entertained for a bit, before going to lunch or dinner at one of the entertaining restaurants, such as Rainforest Café or T-Rex Café.
Related Article: Complete Guide to Visiting EPCOT with Kids
Best Theme Park for 4-Year-Olds in Orlando
Very similar to the 3-year-olds, the best Disney theme park in Orlando for the pre-k group is Magic Kingdom.
However, when deciding on which Disney parks are best for 4-year-olds, you can't rule out Animal Kingdom. Your kids will love to see real-life animals and enjoy the jungle atmosphere. They also get to witness some of their favorite animal characters come to life in shows like "Festival of the Lion King," or "Finding Nemo- The Musical," which are also educational.
Best Theme Park in Orlando for 5-Year-Olds
Although still young, 5 year old kids start to develop more attention to detail, which will help them do a lot more in a theme park. They also are able to play and share with others and really begin to grasp some knowledge of the world around them.
That's why EPCOT is the best theme park for a 5 year old, because it's a park where kids enjoy lots of different sites and interactions. For example, kids can enjoy the Advanced Training Lab in Future World, as it's an indoor, interactive play area that lets them do unique hands-on experiences. The same goes for Bruce's Shark World. There are also many Kidcot fun stops that let kids interact with one another.
Best Theme Park in Orlando for 6-Year-Olds
Little kids typically love to get their adrenaline pumping, so let them release some of that energy at Disney's Typhoon Lagoon or Blizzard Beach. Many rides at Typhoon Lagoon are made for any height, which is great since kids around this age tend to grow at their own pace. Blizzard Beach also has children's areas, the Ski Patrol Training Camp and Tike's Peak.
If you can't decide on which Disney world Park to go to, you can also take them to the mini golf courses for some family fun time. Disney's Winter Summerland Miniature Golf Course consists of two courses, and Fantasia Gardens has one based off the musical styles of the film, Fantastia. These golf courses are also included with the booking of any Disney World Vacation package.
Best Orlando Theme Parks for 7-Year-Olds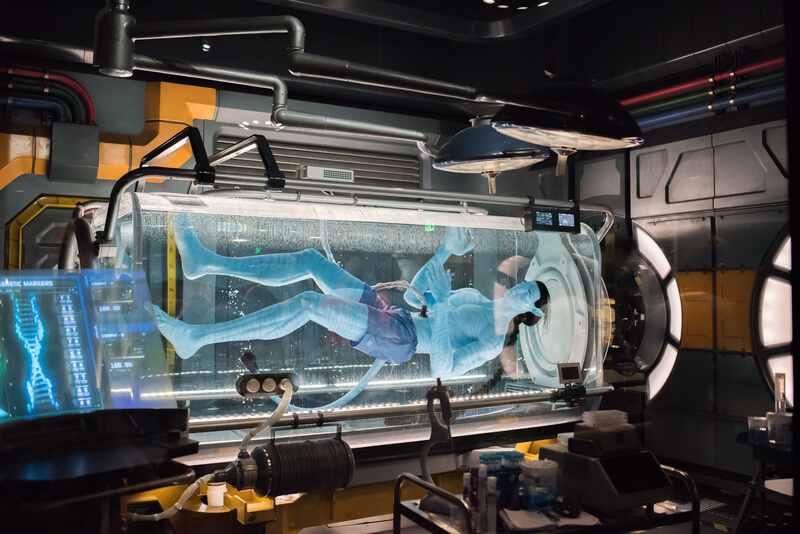 Disney's Animal Kingdom is one of the best theme parks in Orlando for kids from ages 7 to around 12. Kids around this age tend to enjoy sightseeing at their own pace and will actually be engulfed in their environment, instead of dragging them around and trying to get them to pay attention id they were younger. A safari tour will gives these kids a sense of exploration. Some rides include Kilimanjaro Safaris and Avatar Flight of Passage. Their minds will be blown!
Best Orlando Theme Parks for 8-Year-Olds
Kids start to become more daring as they get closer to that 10 year old mark, and we find Hollywood Studios to be the perfect of thrill rides and amazing shows. The attention to detail in the new Star Wars Galaxy's Edge and Toy Story Land are unmatched and a great option for families visiting Walt Disney World with older kids. We also find the dining options at Hollywood Studios to be extremely cool and something that kids of any age will enjoy.
Best Theme Park in Orlando for Adults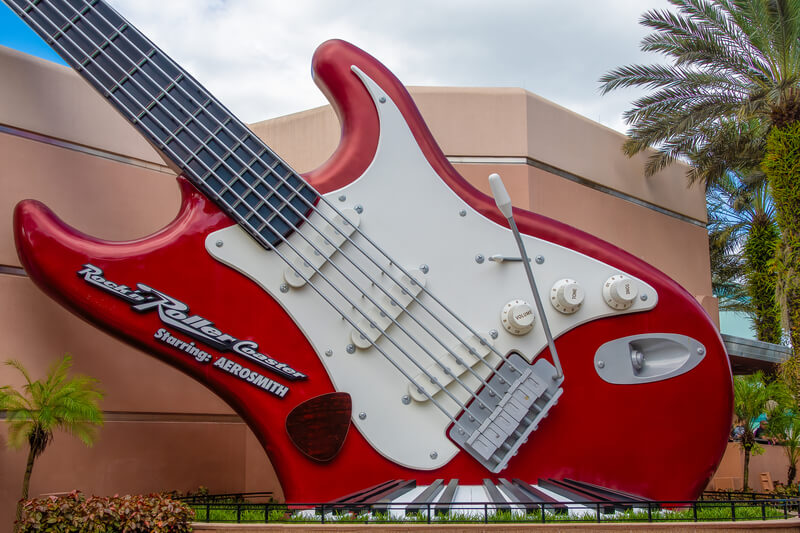 Alright, so we talked about the best Disney Park for kids at young ages. Now it's time to talk about which part of Disney World is the best for the kids at heart (and teens included).
In Disney World, Hollywood Studios is one of the best park for adults, mainly because it is the best Disney park for roller coasters. Aerosmith's Rock n Rollercoaster and Slinky Dog Dash are exciting rollercoasters that'll keep you screaming for more. Tower of Terror is another ride that will get your blood pumping, and you also have the entirety of Star Wars: Galaxy's Edge.
However, when thinking what is the best theme park at Disney World, you can't forget about the drinks. For our 21 and up readers, EPCOT is known for their drinks around the world. Adults will not only be able to enjoy the alcoholic beverages, but they also get to try different foods from around the world. And while children can try the same foods, adults appreciate the cultural stylings more. Let's also not forget about the festivals EPCOT brings, where you can enjoy more foods and drinks that'll make your stomachs happy.
Which Disney Park Should I go to?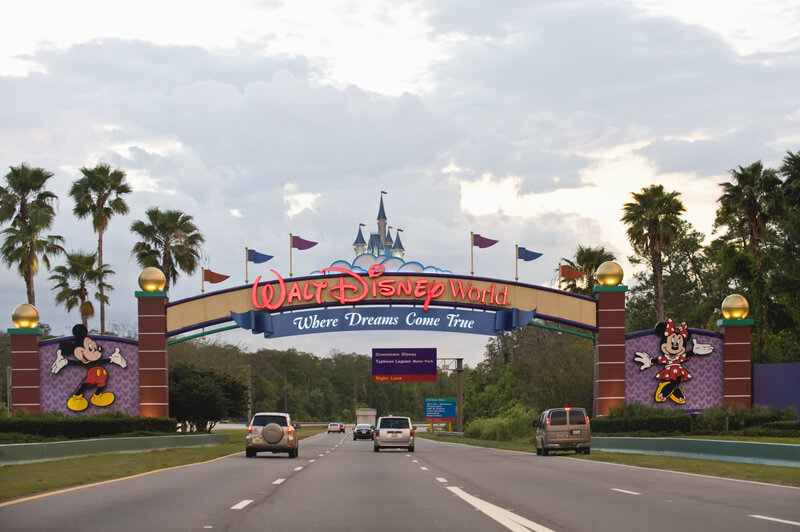 It's truly hard to compare Orlando theme parks, especially when we're just talking about Disney World (because there are so many opinions when figuring out the best age to visit Universal Studios and other Orlando theme parks as well). There is no exact science to choosing Disney World parks by age. So when deciding on which Disney World park is best for kids, as long as you've got them smiling, there's no wrong answer.
If you do have any additional questions or need additional help about planning your days at Walt Disney World be sure to reach out to us. We would love to help you plan your next Walt Disney World Vacation and all guests who book with The Park Prodigy will receive custom park plans for their days in the parks!
When is The Best Time to Visit Disney World?
Our Disney Crowd Calendar is the best tool to help you get the most out of your time in the parks. We break down park crowds, park hours of operation, ticket prices, and average temperature. We also break down the best time to visit Disney World based on specific times of the year and special events.
Are You Ready to Plan Your Next Disney World Trip?
Are you planning a trip to Walt Disney World? Be sure to speak with a Disney World Travel Agent for the most recent deals and promotions. The Park Prodigy will provide a Free Quote for all Disney World Vacation Packages.
The Park Prodigy can also help you save up to $20 per ticket when purchasing your Walt Disney World Tickets, and we offer promotional discounts for special events such as Mickey's Not So Scary Halloween Party Tickets and Mickey's Very Merry Christmas Party Tickets.
If you're brand new to Disney vacation planning we recommend our Walt Disney World Planning Page! Learn more about Disney hotels by reading our Walt Disney World Hotels Review page.
Last but not least if you're also planning a trip to Universal Studios, be sure to check out the best time to visit Universal Studios and our Universal Orlando Tickets! All Park Prodigy Universal Orlando tickets come with Universal Studios Early Park Admission.
Are you planning on visiting Disney World? Or have you visited in the past? Would you like to share your experiences and tips? Do you have any questions for The Park Prodigy? Hearing your feedback and helping with your questions is not only our goal but will help other readers! Please leave your thoughts and questions in the comments!