Best Orlando Theme Park by Age Group
Best Orlando Theme Park by Age Group
This post is your complete guide to the best Orlando theme park for kids including the best Disney World Parks by age group! But don't worry we didn't forget about the other Orlando parks! Because as far as theme park destinations, the Orlando area is jam-packed with options. Here you'll find Walt Disney World, Universal Studios, SeaWorld, and more! But the problem with having so many theme parks in one area—how do you choose where to start?! (Not a bad problem to have, we know).
The good news is that each park offers unique and amazing experiences, regardless of age. Whether you're taking a family vacation, enjoying your honeymoon, taking baby's first trip to Florida, or reveling in retirement, any Orlando park you visit is a good choice. That being said, different parks have experiences tailored toward certain age groups.
So if you're wondering which Disney parks are best for 4 year olds, which theme park is best for toddlers in Orlando, or what is the best Disney World park by age, see our guide below to compare Orlando theme parks!We hope you find this post helpful! Our goal at The Park Prodigy has always been to help you save time time and money on your next vacation. That includes helping you find the perfect Disney World vacation package as well as find the best time to buy Walt Disney World tickets!
SPECIAL NOTE: If you're looking for the best time to visit Walt Disney World be sure to check out our Disney crowd calendar! 
 Disney World Crowd Calendar 2021
Best Disney Park For Kids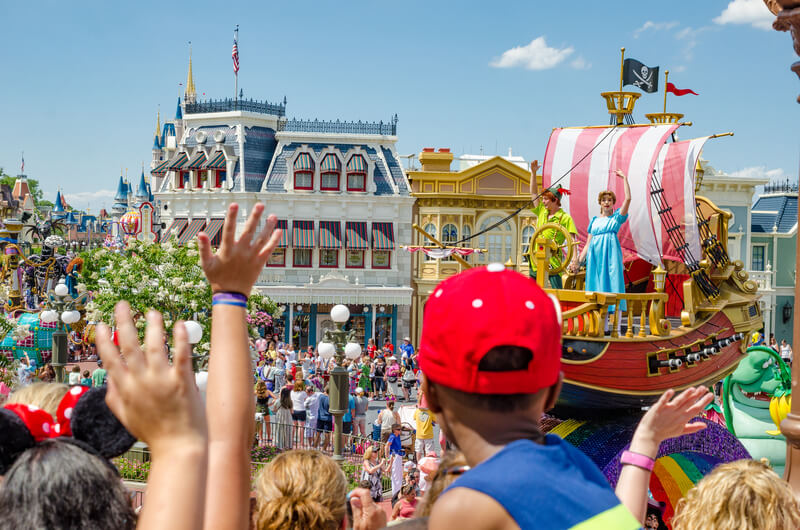 Toddlers/Preschoolers (0-5 years)
What is the Best Disney park for kids?
Answer: Magic Kingdom
There's a reason it's called Magic Kingdom—the memories your toddlers make will feel nothing short of magical. At this age, children are filled with wide-eyed wonder, learning and absorbing the world around them. Magic Kingdom is one of the best Disney parks for 5 year old and younger, offering a wide array of options for families—from character meet-and-greets to attractions to a stunning fireworks display.
Make sure you watch your child's face when a parade goes by at Magic Kingdom. Their eyes will ignite as they watch Mickey and friends, Goofy, their favorite Disney Princesses, or Tinker Bell on the parade route at this best Disney World parks for kids.
The park also offers unique and lavishly-themed dining experiences, special events and tours, and toddler-friendly attractions such as: Peter Pan's Flight, "it's a small world," and the absolutely classic Dumbo the Flying Elephant, making it the best Disney World park for 4 year old and under. This is by far the best Disney World park for toddlers and the best theme park for 3 year olds in Florida.
Other Orlando theme parks for kids: Disney's Animal Kingdom theme park 
We also find the best theme park for 4 year olds, best theme park for 5 year olds, and best theme park for 3 year olds in Florida is Animal Kingdom. One of the main reason is the amazing live shows such as The Lion King and Finding Nemo. We also find that the kids love seeing the animals at the Safari!
Related Article: Best time to Visit Walt Disney World 
What is the Best Orlando Theme Park for Kids Aged 6-11
Middle Childhood (6-11 years)
Best theme park in Orlando for 6 year old?
Answer: Legoland
Legoland Florida Theme Park is literally built for kids and is therefore one of the best theme parks in the Orlando area for kids. Here, you'll find a collection of LEGO-inspired rides and attractions, including Coastersaurus and Flying School, and interactive adventures.
Shows at Legoland include 4-D Movies to meet-and-greets with your favorite characters from The LEGO Movie, Legoland offers entertainment to delight every member of the family, making it the best Orlando theme park for 7 year olds.
*Which theme park in Disney World is the best? Magic Kingdom. This is the best Disney theme park in Orlando for kids of all ages.
Best Disney World Park for Pre-teens?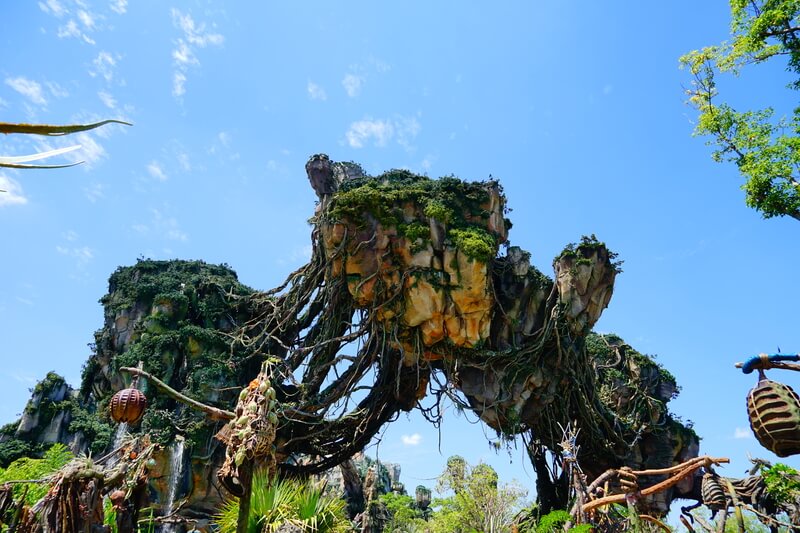 What is the Best Orlando Theme Park For Young Teens ?(12-14 years)
Answer: Animal Kingdom
What is the best park at Disney World Orlando for pre-teens? Animal Kingdom is our number one for young teens because it combines the magic of nature with entertainment and animals. Depending on your child's height and thrill-seeking level, the park offers a combination of thrilling attractions—such as Avatar Flight of Passage and Expedition Everest—with learning experiences such as the Maharajah Jungle Trek. Your pre-teens will be thrilled to be in such close proximity to rare animals, and at this age, they can gain insight and appreciation for the different cultures of the world.
If you're wondering what Disney World park has the best rides or which Disney World park to go to, Animal Kingdom is a yes from us. Kilimanjaro Safaris is a thrill for any age, but pre-teens will love this experience. Explore the Harambe Wildlife Reserve, home to 34 species living in 110 acres of picturesque open plains, shady forest landscapes and rocky wetlands.
What is the Best Orlando Theme Park for Teenagers (15-17 years)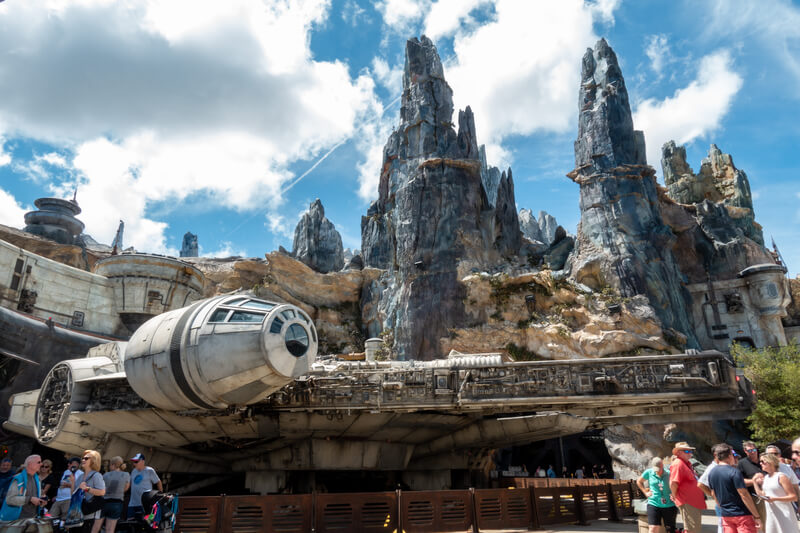 Answer: Islands of Adventure
What age group is Universal Studios for? All ages, but…it's a MUST for teenagers. This park is here for adventure lovers. There are superheroes, magical creatures, a school of witchcraft and wizardry, dinosaurs, and much more. Your teens will love the Jurassic Park River Adventure, Harry Potter and the Forbidden Journey, Dudley Do-Rights Ripsaw Falls, and if they're really into thrills, the Incredible Hulk Coaster.
Second Best: Hollywood Studios
What are the best Disney World parks for teens? Hollywood Studios is the best start. The addition of Star Wars: Galaxy's Edge paired with the classics like the Twilight Zone Tower of Terror make Hollywood Studios a great choice. Teens will love the immersive experiences and entertainment.
If you're questioning which parks to visit in Disney world…this just might be the best Disney park for rides. Star Wars: Rise of the Resistance is a massive attraction with multiple ride systems that is unlike anything you've ever experienced…anywhere in the galaxy! The food is great here, and there is definitely a good teen vibe. Plus, this may be the best Disney park for roller coasters, tied with Animal Kingdom…the Rock n' Roller Coaster is genuinely fun for thrill-seekers. Why not live life in the fast lane!
Related Article: Complete guide to dining at Hollywood Studios.
What is the Best Age to Visit Universal Studios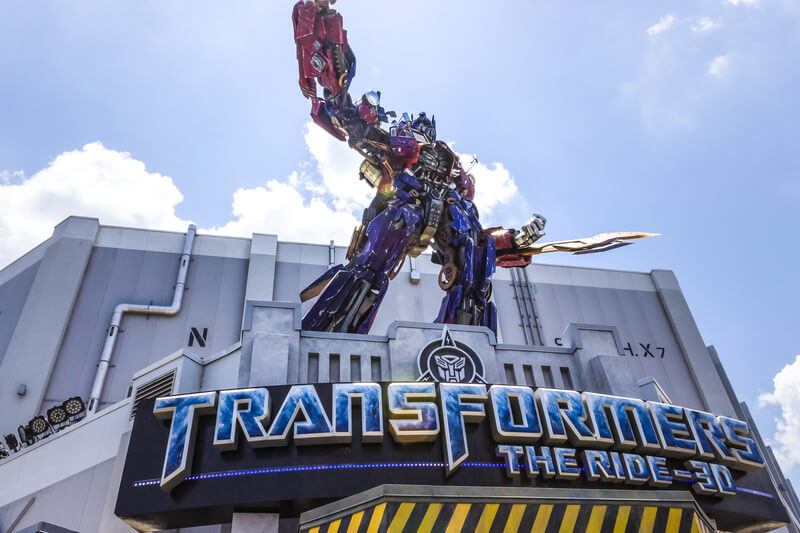 The best age to visit Universal Studios is 12-14 years, because Universal Studios Florida is just like watching your favorite TV shows and movies in real life…except with interactive things like twists, turns, and drops. Plus, there's dragons. And one of them breathes real fire.
Here you'll find the Wizarding World of Harry Potter, Despicable Me Minion Mayhem, and classics like Revenge of the Mummy. Shows include death-defying stunts, dancing dinosaurs, parades, and more. The Universal Orlando age range and attractions are perfect for young teens.
Check out our Harry Potter guide for Universal for more ideas!
What is the Best Disney World Park for Adults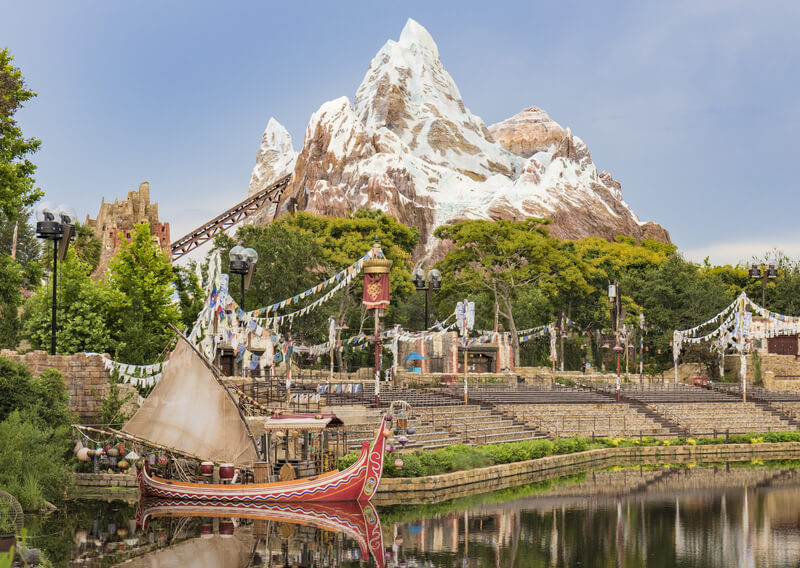 Best theme park in Orlando for adult: EPCOT
If you're wondering, "which Disney World park should I go to," and you're also an adult, travel around the globe, into the future, or into outer space at Epcot!  Keep in mind that Epcot is currently undergoing a major overhaul, but even as it stands, the park offers plenty of fun for adults.
If you're still questioning which park to visit at Disney world, experiences such as Soarin' take you around the world on a relaxing and breath-taking journey, and if you want to feel what it's like to be an astronaut, try Mission: SPACE. (I'm not kidding, the "Orange Mission" is intense.) And did we mention that you can visit countries from around the globe at the World Showcase? This park definitely has the widest array of global food and alcoholic beverages…for adults, of course! So, if you're deliberating which Disney parks to visit in Orlando, this is definitely one of them.
Related Article: Complete Guide to Visiting Walt Disney World for Adults 
Special Note: Animal Kingdom is a great park for this age group. The Kilimanjaro Safaris experience is unreal; the detail and the effort that has gone in to allow the animals to live in as close to their natural environment as possible is really breathtaking. Plus, the addition of Pandora is beautiful, even if you're just walking through.
Festival of the Lion King puts a smile on your face every time you watch it. And you will definitely want to try riding in the front AND the back of Expedition Everest. This park is big enough to spend two days in if it's your first time going. It's very walkable and fun, and you literally go from Asia to Africa and then to…Dinoland, and beyond!
What is the Best Disney World Park For Senior Citizens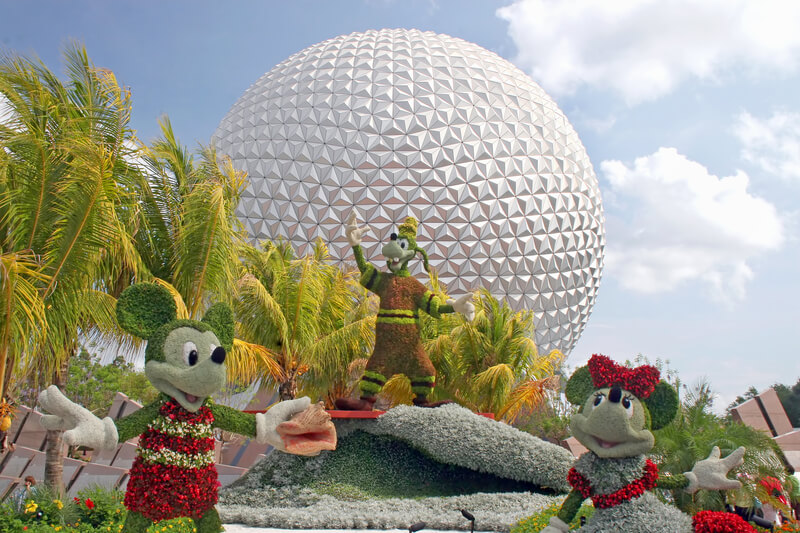 Answer: EPCOT
What is the best theme park at Disney World for senior citizens? Epcot is a perfect park for seniors because of the low-key attractions, dining, shopping, and atmosphere. Walking Epcot feels different than walking Magic Kingdom, for example, because there are definitely less toddler-aged kiddos on any given day. Because of this, it feels a bit more open as you walk. The World Showcase is honestly so fun, and if you need a break or a cool spot to rest, you can go into the American Heritage Gallery, Living with the Land, and more. I can always find a quiet spot to relax at Epcot, and then head back out when I'm ready and immediately get involved in some amazing shopping, food, or attractions. Plus, the nighttime spectacular in the World Showcase is inspirational.
Second Best: Hollywood Studios
Hollywood Studios is a perfect park to visit. It has a very nostalgic vibe that sends you straight back to the golden age of Hollywood, and it is honestly fun to grab some Starbucks, post up on a bench on Sunset Boulevard, and watch the plethora of interesting folks walking by. There are plenty of great food options in Hollywood Studios and if you're also a thrill-seeker, there is no shortage of attractions and entertainment as well.
Related Article: Epcot events in 2021!
All in all, if you find yourself visiting the Orlando-area theme parks at ANY age, you will have an amazing time. If the choice is too hard for you, don't overthink it. Which Disney World park is best for kids—all of them! Which Orlando theme park is right for you? It's up to you! There is something for everyone at each park, and we strongly encourage you to visit them all at some point and decide your favorite!