A Complete Guide to the 2021 Festival of the Holidays at EPCOT
A Complete Guide to the 2021 Festival of the Holidays at EPCOT
This post is your complete guide to the 2021 EPCOT Festival of the Holidays! Disney knows how to celebrate nearly anything, and EPCOT is one park that is sure to bring out all the stops. Whether it's the EPCOT Food and Wine Festival, The EPCOT Flower and Garden Festival, or a holiday extravaganza, EPCOT showcases the uniqueness and cultures of the world.
As far as the 2021 EPCOT festivals go, we know one thing's for sure: EPCOT Festival of the Holidays 2021 Is happening, and we couldn't be more excited! In order to celebrate properly, we've come up with the ultimate guide on all you need to know in regards to the EPCOT International Festival of the Holidays.
We hope you find this post helpful, and if you are planning a trip to Disney World be sure to check out our other FREE vacation planning tools. Our goal at The Park Prodigy has always been to help you save time on your next vacation and find the cheapest Walt Disney World tickets!
So if you're ready to learn everything we know about the 2021 Festival of the Holidays read on!
What is the 2021 EPCOT Festival of the Holidays?
Are you planning a trip to EPCOT this winter? Be sure to immerse yourself in the 2021 Festival of the Holidays at EPCOT. It is another one of the popular 2021 EPCOT festivals, but this time, they celebrate EPCOT holidays around the world, and park-goers get immersed in the park's sights, surroundings, activities and (of course) food.
This is one of the many spectacular ways Disney celebrates the holidays and joy. And another great reason to make sure you don't miss out on anything going on at Walt Disney World during the Christmas season. 
When is the 2021 EPCOT Festival of the Holidays? 
Dates for the 2021 Festival of the Holidays have not been announced yet. However last year the festival began on November 27 (the day after Thanksgiving) and is lasting all the way through until December 30th! We love this time of year for a few reasons, the first being the weather and the second being Mickey's Very Merry Christmas Party. 
2021 EPCOT Festival of the Holidays Dates: 
To be determined. Please be sure to sign up for our newsletter to stay as up to date on all of the latest Disney World breaking news!
The Best Time to Visit EPCOT Festival of the Holidays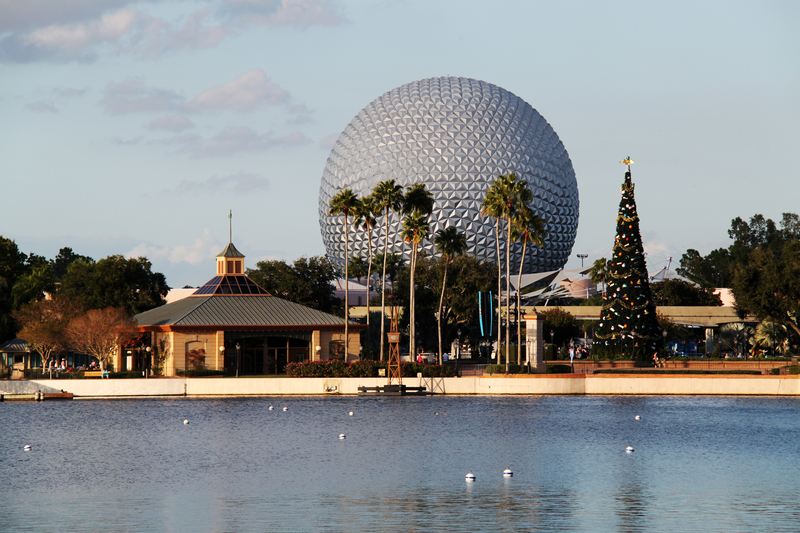 When is the Best Time to Visit EPCOT International Festival of the Holidays?
Nov. 27th-30th
Dec. 1st-13th
Related Article: When Does Disney World Decorate for Christmas
The Best Disney Resorts for the 2021 EPCOT Festival of the Holidays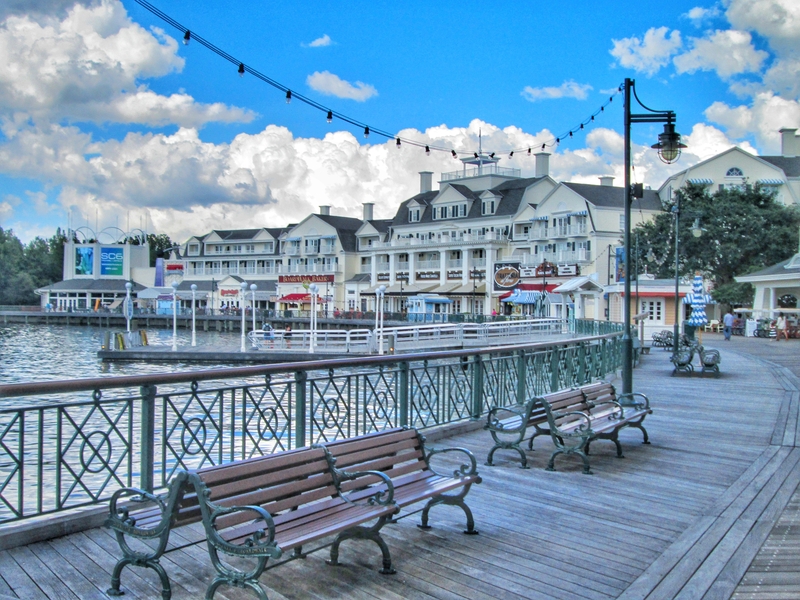 With the addition of the Disney Skyliner there have never been more Disney hotel options for guests visiting EPCOT. Below are our recommendations when visiting the 2021 WDW Food and Wine Festival:
Hotels in Walking Distance to 2021 EPCOT Food & Wine Festival
Disney's Boardwalk Inn
The Disney Yacht Club Resort
Disney's Beach Club
Swan & Dolphin (friendly neighbor resorts)
Disney Skyliner Access to 2021 EPCOT Food & Wine Festival
Disney's Riviera Resort
Caribbean Beach Resort
Disney's Pop Century Resort
Art of Animation Resort
Disney Festival of the Holidays Cost
The shows and entertainment come at no extra cost from admission into EPCOT park, because the goal is for guests to experience holidays around the world in Disney to get a better understanding of the world around them. However, festival food and beverages do cost about $6 each, so be sure to account for extra snacks in your budget.
When Does Disney Decorate for the 2021 Festival of the Holidays?
EPCOT has always been one of the last parks to be decorated for Christmas at Walt Disney World. We typically see all of their holiday displays officially up right around the last few days of November just in time for the EPCOT festival of the Holidays to start.
And if you feel like, that seems late compared to some of the other Walt Disney World theme parks you're right! However we feel like this has to do with the popular EPCOT Food and Wine Festival ending so late in November.
Festival of Holidays EPCOT Activities and Entertainment
These EPCOT December events are worth celebrating, and really tie in the festival and what they stand for!
EPCOT Christmas Storytellers
Each country located in world showcase has performers bringing their holiday traditions to life for all guests to hear. These storytellers share the history of their country's Christmas celebrations. This is a very educational yet entertaining activity that both kids and adults would love to experience. Although the storytellers were not on the 2020 setlist, we hope to see them return in 2021.
Storytellers are scheduled intermittently throughout the day, with times listed in the 2021 EPCOT Festival of the Holidays Passport. Because they happen in their respective countries, it would be difficult to see them all in one day. Nonetheless, if there's a storyteller in a country your family has ancestry from, or perhaps there's a culture you're interested in, this is a great way to learn more about their holiday traditions.
Christmas storytellers are typically found in the following countries:
Mexico

Norway

China

Germany

Italy

America

Japan

Morocco

France

United Kingdom

Canada
There's also usually always a Hanukkah storyteller during the Festival of the Holidays as well.
Disney Christmas EPCOT Processional
Although Disney has not made an official announcement we all have our fingers crossed that the 2021 Festival of the Holidays Candlelight Processional will be back this year! This event is by far one of the most popular attractions in all of Walt Disney World not just at EPCOT.
One of the reasons it's so popular is, guests get to enjoy the stirring story of Christmas as told by a celebrity narrator. Each night, a celebrity narrator would tell the biblical tale of a savior born to Bethlehem. The story would also include choral performances from an orchestra and choir. Guests will also enjoy some familiar Christmas songs throughout the entire performance.
Which celebrity narrators will perform at this years candlelight processional?
Disney has not made the official announcement on which celebrities will perform at this years 2021 Festival of the holidays. Regardless of which night you choose to visit the candlelight processional we always recommend to make sure you show up as early as possible. The reason being is this event is first come first serve and seating does go super fast. So you'll want to make sure you give yourself the best chance to see some of the most popular celebrities that always appear! (we're looking at you NPH!)
Be sure to sign up for our newsletter to so you are one of the first to know as soon as the EPCOT Christmas Candlelight performances are announced!
How long is candlelight processional at EPCOT?
Typically, the processional lasts approximately 40 minutes. Each evening there were three shows.
Like any celebration in Disney, there's always some amazing food to correspond with the event. Why would the EPCOT Festivals of the Holidays be any different? They've got some exciting comebacks for their EPCOT Christmas around the world food.
Additional Entertainment for the 2021 Festival of the Holidays
Olaf's Holiday Tradition Expedition – At EPCOT Festival of the Holidays
For this year's Festival of Holidays EPCOT 2021, Olaf has been sledding all around the World Showcase collecting new and interesting holiday traditions. However, on his journey he's seemed to misplace some of them! He needs your help, as you must go on a festive quest to find these traditions. Simply purchase your Scavenger Hunt map and stickers at participating locations. Then, search for Olaf in each pavilion. Once he's found, match each sticker to the location on the map. Once you have found all traditions, visit Disney Traders, Mouse Gear, or World Traveler to trade in your map for a gift. It may even be better than a warm hug! This event is similar to Chip and Dale's Christmas Tree Spree in the past.
EPCOT Cookie Stroll – At EPCOT Festival of the Holidays
This sweet holiday tradition is back for 2020! Purchase 5 cookies from the official cookie stroll locations featured in this year's Festival Passport and make sure to collect a matching stamp for each cookie purchased. These cookies include a Linzer cookie from Bavaria Holiday Kitchen in Germany, a chocolate crinkle cookie from American Holiday Table in the American Adventure, a peppermint pinwheel cookie from Yukon Holiday kitchen in Canada, a gingerbread cookie from Festival Favorites in the World Showplace, and a black and white cookie from L'Chaim! Holiday Kitchen between Morocco and France. Once you have all 5 stamps, bring the stamped passport to Holiday Sweets & Treats in the World Showcase Promenade to receive a complimentary cookie! Talk about a delicious reward.
EPCOT Christmas Concert – At EPCOT Festival of the Holidays 
The EPCOT Center Christmas Show is back again this year! This concert, titled JOYFUL! A Celebration of the Season, is a series of concerts to celebrate Christmas and Kwanzaa. This year it will take place at the World ShowPlace, and contains a mix of inspiring gospel, jazz, R&B, and other genres. You can take a look at the EPCOT Christmas schedule performances on the daily park guide or your Festival Passport.
The Voices of Liberty a cappella group will also be performing their Disney Christmas Concert in EPCOT this year at the Americans Garden Theater. They will be alternating showtimes with Mariachi Cobre. Plus, the JAMMitors will also be performing their Christmas show at EPCOT at the Mill Stage over in the Canada pavilion.
Gingerbread Capital City – At EPCOT Festival of the Holidays
Although there will not be the typical gingerbread displays at the Deluxe Resort hotels this year, Disney is still making some big happen at the Holiday Festival EPCOT. Guests will still be able to stare in awe over a realistic gingerbread city created by Disney Chefs. This city pays tribute to some of the United States' greatest landmarks, such as the Capitol Building, Martin Luther King Jr. Memorial, and a five-foot tall Washington Monument. Find it at the World Showplace!
Living with the Land Holiday Overlay – At EPCOT Festival of the Holidays
Last year, this ride got a holiday makeover, featuring twinkling Christmas lights and décor. The greenhouses contained a family of snowmen, beautiful wreaths, and even a Mickey reindeer head. It'll be making a comeback in the decorations this year!
Mickey and Friends World Tour – At EPCOT Festival of the Holidays 
As you make way to the World Showcase, see if you can find Mickey and the gang roaming around on their own sightseeing tours. They'll be dressed up for the holiday spirit!
Frozen and Princess Promenade – At EPCOT Festival of the Holidays
The cold never bothered Elsa anyway, so make sure you're on the lookout for her and Anna leaving Arendelle to visit and say hello throughout the World Showcase! Plus, you'll be able to see some of your favorite Disney princesses in a horse-drawn carriage.
Santa Claus Promenade – At EPCOT Festival of the Holidays 
Of course, the holidays aren't complete without seeing Santa Claus! This year, watch as Santa takes a grand tour around the World Showcase in his horse-drawn carriage, cheering happy holiday wishes to all!
Related Article: The Absolute Best Restaurants in EPCOT
Holiday Kitchens EPCOT
The Disney EPCOT holiday food festival 2021 never fails to bring delicious culture to the table with their unique dishes. There will be 16 EPCOT kitchens to enjoy this year, so make sure you're visiting on an empty stomach, as you'll want to be trying all of the Festival of the Holidays menu.
The Holiday Kitchens EPCOT 2021:
Below is the list of EPCOT Festival of the Holidays food booths from 2020.
American Holiday Table (The American Adventure)
Bavaria Holiday Kitchen (Germany)
Citrus Blossom (Showcase Plaza)
Festival Favorites (World Showplace)
Holiday Hearth (World Showplace)
Holiday Sweets and Treats (Showcase Plaza)
L'Chaim! Holiday Kitchen (between Morocco and France)
Le Marche de Noel Holiday Kitchen (France)
Mele Kalikimaka (Showcase Plaza)
Posadas Holiday Kitchen (Mexico)
Prost! (World Showcase)
Sapphire Holiday Kitchen (Morocco)
Shanghai Holiday Kitchen (China)
Shi Wasu Holiday Kitchen (Japan)
Tuscany Holiday Kitchen (Italy)
Yukon Holiday Kitchen (Canada)
These pop-up kitchens make original dishes specifically for  the 2021 Disney Festival of the Holidays, so keep that in mind when you're exploring, because they'll be gone before you know it!
EPCOT Christmas Eve
Just like any other major holiday in Disney, it will most likely be crowded. This is especially because kids are on school break, and there is truly no more magical time than in Disney EPCOT at Christmas. We suggest booking hotels and flights early, as well as making reservations at all of your desired restaurants. Just keep in mind it will most likely be crowded, so plan accordingly!
When is The Best Time to Visit Disney World?
Our Disney Crowd Calendar is the best tool to help you get the most out of your time in the parks. We break down park crowds, park hours of operation, ticket prices, and average temperature. We also break down the best time to visit Disney World based on specific times of the year and special events.
Are You Ready to Plan Your Next Disney World Trip?
Are you planning a trip to Walt Disney World? Be sure to speak with a Disney World Travel Agent for the most recent deals and promotions. The Park Prodigy will provide a Free Quote for all Disney World Vacation Packages.
The Park Prodigy can also help you save up to $20 per ticket when purchasing your Walt Disney World Tickets, and we offer promotional discounts for special events such as Mickey's Not So Scary Halloween Party Tickets and Mickey's Very Merry Christmas Party Tickets.
If you're brand new to Disney vacation planning we recommend our Walt Disney World Planning Page! Learn more about Disney hotels by reading our Walt Disney World Hotels Review page.
Last but not least if you're also planning a trip to Universal Studios, be sure to check out the best time to visit Universal Studios and our Universal Orlando Tickets! All Park Prodigy Universal Orlando tickets come with Universal Studios Early Park Admission.
Are you planning on visiting Disney World? Or have you visited in the past? Would you like to share your experiences and tips? Do you have any questions for The Park Prodigy? Hearing your feedback and helping with your questions is not only our goal but will help other readers! Please leave your thoughts and questions in the comments!