How Many Parks Are There at Universal Studios Orlando?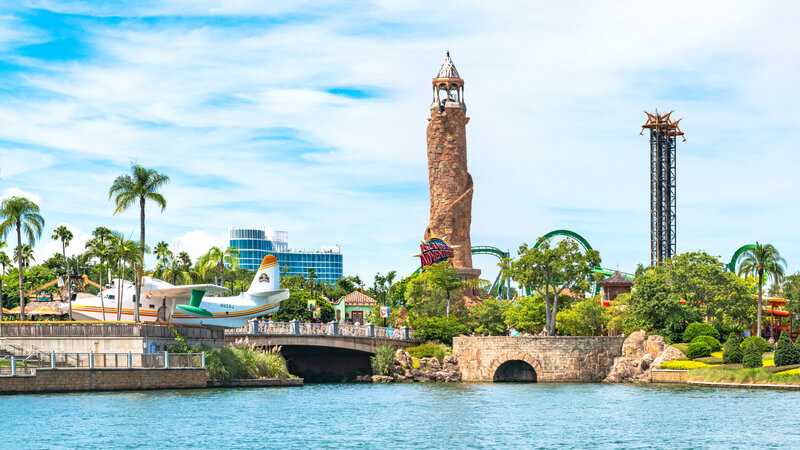 How Many Parks Are There at Universal Studios Orlando?
Are you wondering what are the parks at Universal Studios Orlando? There are three Universal Orlando Resort parks: Universal Studios Florida, Islands of Adventure, and Volcano Bay. It is not uncommon for the general public to lump them all under the name of "Universal Studios," and that is what causes many people to get confused and wonder what are the parks at Universal? The great thing about the different parks in Universal Studios Orlando, is that they are all fun, exciting and packed with great rides, attractions, and experiences for all ages.
If you're planning your first trip to Universal Orlando or if it's been several years since you've visited, you'll want to get yourself educated on the three Universal parks and what each park can offer you and your family, so you'll know how much time to plan for your vacation and what type of vacation package to purchase.
We hope you find this post helpful! Our goal at The Park Prodigy has always been to help you save time and money on your next Universal Orlando vacation!  If you are planning a trip to Universal Orlando be sure to check out the latest deals on Universal Orlando vacation packages and our discounted Universal Orlando tickets which include EARLY PARK ADMISSION to the Wizarding World of Harry Potter!
SPECIAL NOTE: If you need help picking the best time to visit Universal Orlando for your next vacation be sure to check out our Universal crowd calendar!
 Universal Orlando Crowd Calendar
How Many Theme Parks Does Universal Studios Orlando Have?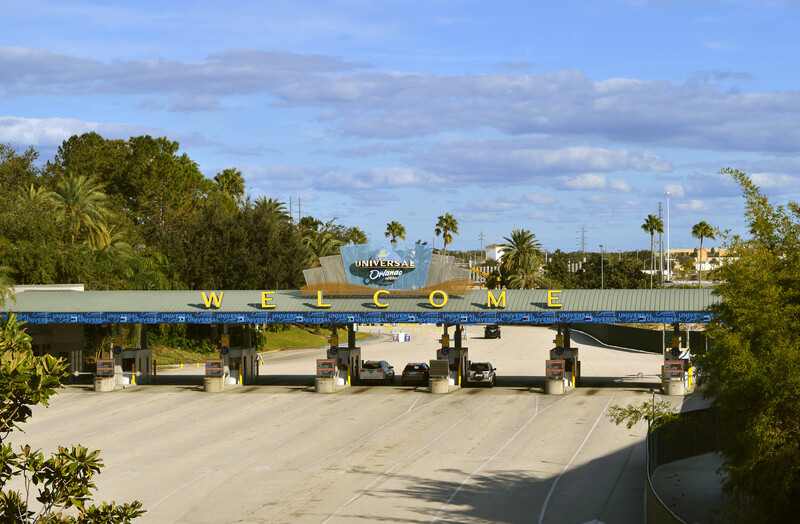 So, how many parks are at Universal Studios? There are 3 Universal parks in Florida, each having their own set of lands, theming and attractions. The 3 Universal Studios parks are: Universal Studios Florida, Islands of Adventure and Volcano Bay. Be sure to continue reading to find out the difference between all three Universal parks and why they all offer something unique and fun!
Universal Studios Parks Names
Universal Studios Florida
Islands of Adventure
Volcano Bay Water Park
Related Page: Harry Potter Early Park Admission Tickets
How Many Universal Theme Parks Does the Park-to-Park Ticket Include?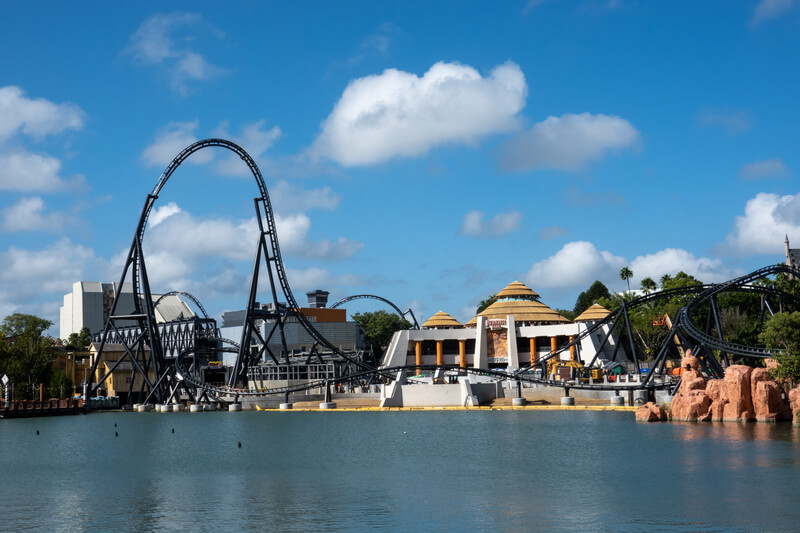 Universal Orlando has two theme park options to visit two or all of the three main Universal theme parks on the same day. These two options are the two park – park-to-park option and the three park – park-to-park option.
What are the different Universal park-to-park tickets?
Universal Studios Florida and Islands of Adventure park-to-park ticket
Universal Studios Florida, Islands of Adventure and Volcano Bay park-to-park ticket
It's very important to have an idea of which theme park ticket is the right fit for you! Why you might ask? Very simply you don't want to pay for an add on such as the park-to-park option if you aren't going to use it. We would also strongly suggest to get a feel for when the best time to visit Universal.
The reason being is just like Walt Disney World, Universal Orlando theme park tickets now fluctuate based on the time of year you visit. So one of the easiest ways to pick the best day to visit Universal is to compare the cheapest Universal Orlando ticket prices. The cheaper the tickets the more likely it is that the parks won't be as crowded during that time of year.
Related Page: Weekly Universal Orlando Deals and Promotions
What Parks Are Included in the Two Park – Park-to-Park Ticket?
Another common question we receive is which Universal parks are included with the two park ticket? And those two parks would be Universal Studios Florida and Islands of Adventure. These two Universal parks are by far the most popular and the below video will show guests which Universal park they can visit with the park-to-park ticket!
As you can see having an understanding of how many Universal theme parks and the different Universal theme park ticket options can really help when planning your trip!
What are the Parks at Universal Orlando? – Universal Studios Florida
One of the 3 parks at Universal is Universal Studios Florida, a timeless theme park that honors the old classics but also the new! Universal Studios Florida transports you into the land of movies and television with all of its rides, attractions and shows reflecting those shows. It's divided into specific areas of the world we know it like New York, San Francisco, and Hollywood, as well as taking you to some fantastical lands of television and the movies such as Diagon Alley from Harry Potter or Springfield USA from the Simpsons. While some may ask "how many theme parks does Universal Studios have?," the answer lies in how many themed areas does Universal Studios have.  Universal Studios has 8 themed sections. Those areas are full of themed attractions for park guests to ride, explore, eat and enjoy some great shows. They are listed below.
Universal Studios Florida Different Lands
Production Central (containing Despicable Me Minion Mayhem Ride, Hollywood Rip Ride Rockit, and Transformers: The Ride)
New York (containing Race through New York Starring Jimmy Fallon and Revenge of the Mummy rides as well as the Blues Brothers' show)
San Francisco (containing the Fast & Furious: Supercharged ride)
Hollywood (containing Bourne Spectacular Stunt Show)
Woody Woodpecker's KidZone (containing Woody's kid-friendly roller coaster and E.T. Adventure, another extremely family-friendly ride along with lots of fun things for the littlest ones in your group to do to expend some energy)
Springfield: Home of the Simpsons (containing rides such as The Simpson's Ride and Kang & Kodo's Twirl 'n' Hurl while also transporting you directly into every iconic location you've ever seen on the The Simpson's TV show)
World Expo (near the back of the park, this is where you'll find shooting game, Men in Black: Alien Attack)
Diagon Alley (find this "hidden" area in London with Harry Potter and Escape from Gringotts ride as well as the boarding station for the Hogwart's Express).
Of the two parks of Universal that are not water parks and focus mainly on rides and shows, Universal Studios is often considered the more mild and traditional of the parks. It offers plenty of options for all members of your family.
As a side note, if you are a big Halloween Horror Nights, this seasonal night-time transformation of the parks takes place in Universal Studios. It is recommended only for ages 13 and up and is a separately ticketed event.
Universal Studios also hosts "Mardi Gras 2021: International Flavors of Carnaval" which is not an additional price to your ticket but has lots of Mardi Gras themed decorations, characters, and food.
Related Article: Complete Guide to the Ride List at Universal Studios Orlando 
Different Universal Parks – Islands of Adventure
The second Universal Studios park name is Islands of Adventure, a park on the wild side with many different thrilling attractions. Islands of Adventure is the number-one park thrill seekers love to visit! Each area of the park is considered its own island, full of over-the-top thrill rides, cool characters, and amazing theming. Two of the newest Universal rides – Hagrid's Magical Creatures Motorbike Adventure and VelociCoaster (opened in June 2021) are located in this park. Let's do a brief look at each Island that will await you if you decide to plan a day to make this one of the 2 parks at Universal Studios you visit during your Universal Orlando vacation.
It's important to note that Hagird's is included with all of our Universal Early Park admission tickets! 
Islands of Adventure Different Lands
Hogsmeade Village (This Harry Potter themed island contains three amazing Harry Potter rides – Flight of the Hippogriff, Hagrid's Magical Creatures Motorbike Adventure, and Harry Potter and the Forbidden Journey)
The Lost Continent (This island currently houses one of the best restaurants in Universal – Mythos as well as the show, Poseidon's Fury, which is currently closed.)
Suess Landing (An incredibly fun, interactive, and bright area for kids and the young at heart – you'll find rides such as the Cat in the Hat ride, One fish, Two Fish, Red Fish, Blue Fish ride, the Caro-Seuss-El, and the High in the Sky Suess Trolley Train on this island.)
Marvel Superhero Island (This superhero island contains three extreme thrill rides perfect for heroes and villains alike – Amazing Adventures of Spider Man, Dr. Doom's Fearfall, and the Incredible Hulk Coaster.)
Toon Lagoon (Want to get wet? This island themed on classic cartoons contains two rides guaranteed to get you soaked – Popeye and Bluto's Bilge-rat Barges and Dudley Do-Right's Ripsaw Falls.)
Skull Island (This somewhat small island contains one BIG ride, the Reign of Kong. This ride is not for the faint of heart so if you don't like giant creatures and insects attacking your ride vehicle you might want to steer clear of it.)
Jurassic Park (Be prepared to see plenty of dinosaurs while you're on this island. From the Pteranodon Flyers ride going overhead, to the Jurassic Park River Adventure Ride and VeliciCoaster whose tracks surround the area twisting and turning in every direction, you're sure to get your fill of dinosaurs here.)
Often groups planning their Universal Parks trip will get park-to-park passes so they can travel from one park to the other throughout the day. The parks are located right next to each other, connected by CityWalk and the Hogwarts Express (reminder that you can only ride Hogwarts Express if you have a park-to-park ticket). When it comes to the battle of Universal's Islands of Adventure vs Universal Studios Florida, we simply recommend doing both!
Related Article: Complete Guide to The Wizarding World of Harry Potter Dining 
Different Parks at Universal Orlando – Volcano Bay
The final of the Universal Studios three parks is Universal's newest park and is an incredibly themed water park that just opened in 2017. Volcano Bay covers 28 acres and transports guests to a lush, tropical oasis inspired by the Pacific Islands. You can't miss the giant smoking volcano that's in the center of it all, but this is not your standard water park. Oh sure, it has your plunge slides, rafting rides, and lazy rivers, and splash pads for your little ones, but Volcano Bay is so much more and not to be overlooked when planning your Universal Parks vacation
Modern innovations (like the TapuTapu line reservation system) and luxury comforts such as plenty of Cabanas to rent make this park anyone at any age will enjoy. Don't overlook this park as you are researching how many parks are there at Universal Studio Orlando. Volcano Bay is definitely worth a visit during your Orlando vacation to the different parks of Universal. Unless you're traveling to Universal Orlando in the cold winter months, we highly recommend having your family try all three Universal parks.
Related Article: Ultimate Guide to Universal's Volcano Bay 
What Are the Different Parks at Universal FAQ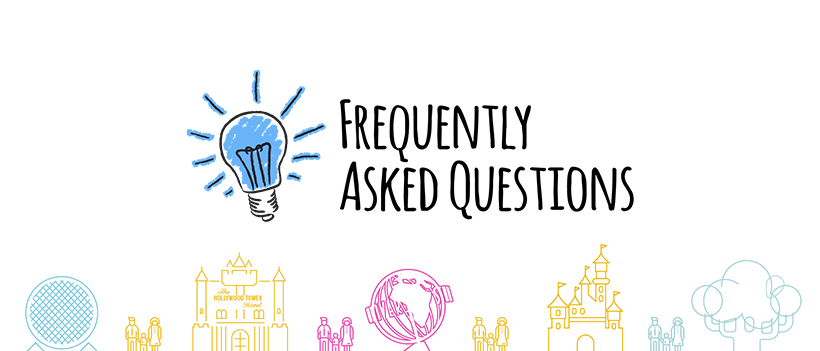 How many parks are in Universal Studios?

Universal operates four theme parks in the United States. Universal Studios Florida, Islands of Adventure, and Volcano Bay are located in Florida. Universal Studios Hollywood is located in California.
What Universal parks are included with my Universal Orlando ticket?
If you buy a two park ticket to Universal Orlando, you will be able to access Universal Studios Florida, Islands of Adventure and CityWalk. If you purchase a three park ticket, you will be able to access Universal Studios Florida, Islands of Adventure, Volcano Bay and CityWalk.
Is Harry Potter in Universal Studios or Islands of Adventure?
You can find Harry Potter lands in 2 Universal parks, Islands of Adventure and Universal Studios Florida. Hogsmeade Village is located in Islands of Adventure and features 3 attractions, including the Hogwarts Castle, and brand ew Hagrid's Motorbike Adventure. Universal Studios Florida features Diagon Alley, which hosts Harry Potter Escape From Gringotts. To visit both Harry Potter worlds you must have park to park tickets or buy two tickets for two separate days.
Is Islands of Adventure a water park?
Islands of Adventure is not a water park, but it does have some great water rides. Universal's official water park is named Volcano Bay, but if you want to get wet while in Islands of Adventure, rides like Dudley Do-Rights Ripsaw Falls or Jurassic Park River Adventure will take care of that desire.
What are the 3 parks at Universal?
The three names of Universal parks are Universal Studios, Islands of Adventure, and Volcano Bay. Those are the official three Universal Studios parks names.
Is Universal Orlando adding a fourth park?
Another popular question we receive right now is, is Universal Orlando adding a forth theme park? And yes, Universal Orlando is in the process of adding a forth theme park which will open in 2025. The newest Universal Orlando park is going to be called Epic Universe! 
When Is The Best Time To Visit Universal Orlando?
Our Universal Orlando Crowd Calendar is the best tool to help you get the most out of your time in the parks. We breakdown the park crowds, park hours of operation, ticket prices by day, and average temperature.
Are You Ready to Plan Your Next Universal Orlando Trip?
If you're ready to plan your trip to Universal Studios, be sure to check out our Universal Orlando Tickets! All Park Prodigy Universal Orlando tickets will get you into the park one hour before regular park guests with Universal Early Park Admission! And to stay up to date on everything going on inside the theme parks be sure to check out our partners at Themeparktoday.com!