Universal Studios Early Admission Guide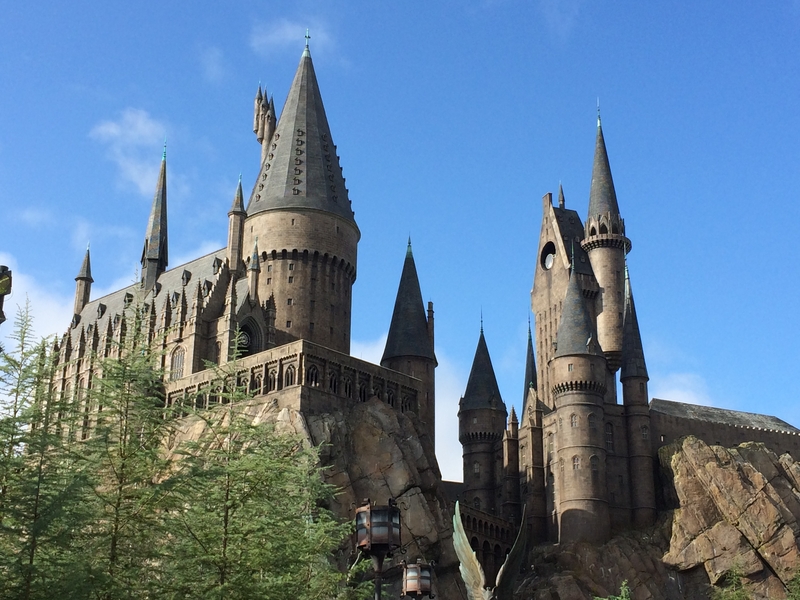 Universal Studios Early Admission Guide
One of the most valuable perks families can take advantage of during their next vacation is Universal Studios Early Admission! Guests are granted entry to The Wizarding World of Harry Potter and Universals Volcano Bay one hour earlier than other park guests. This perk is typically given exclusively to all guests staying at an on-site Universal hotel and/or ones that are annual passholders – however, The Park Prodigy can still help you gain early park admission even if you're staying off property!
We hope you find this post helpful! Our goal at The Park Prodigy has always been to help you save time and money on your next Universal Orlando vacation!  If you are planning a trip to Universal Orlando be sure to check out the latest deals on Universal Orlando vacation packages and our discounted Universal Orlando tickets which include EARLY PARK ADMISSION to the Wizarding World of Harry Potter!
To learn more about Universal early park admission and how you can beat the crowds on your next trip read on!
SPECIAL NOTE: If you're looking for the absolute best time to visit Universal Orlando be sure to check out our crowd calendar! 
Universal Orlando Crowd Calendar
Is Universal Early Park Admission Worth It?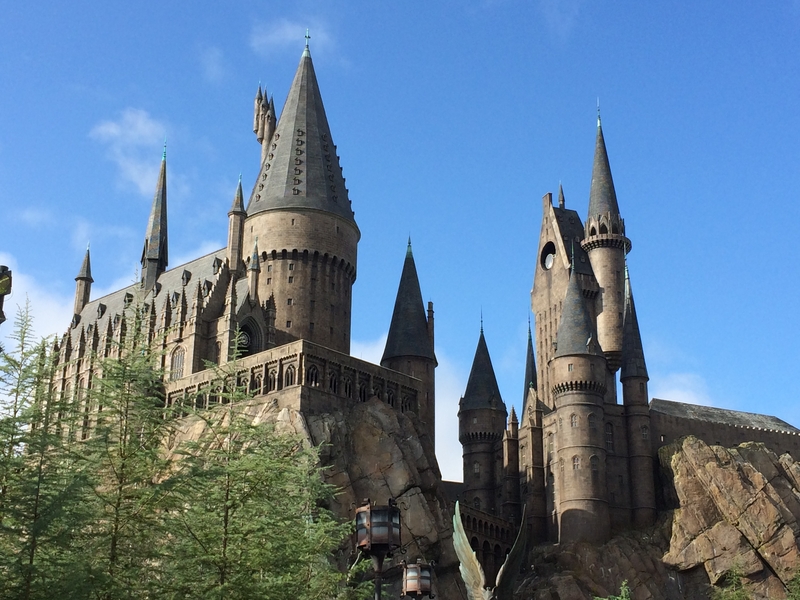 The short answer: Yes! We can't stress enough how much time you can save by taking advantage of Universal early park admission. This is especially true if you are only visiting Universal for one day and trying to see both Islands of Adventure and Universal Studios.
The reason being is some of the most exciting rides are in the Wizarding World of Harry Potter – including Hagrid's Motorbike Adventure! As you can imagine this means these rides will typically have the longest wait time. Guests who take advantage of Universal Orlando early admission have the chance to ride 1-2 rides before anyone else is even in the parks. These extra hours in the parks could be a savings of 1-3 hours depending on the crowd levels for that day.
How to know it's worth it to you
Everybody has different plans and priorities when visiting Universal, so how do you know early park admission is worth it for you? If any of the below scenarios apply to you, then it's absolutely worth it!
You're trying to ride Hagrid's Motorbike Adventure, Escape From Gringotts, Hogwarts The Forbidden Journey, or Flight of the Hippogriff with significantly less wait.
You're want to enjoy The Wizarding World of Harry Potter while it's less crowded.
You're visiting during a day when crowds are heavy (we recommend any crowds 7+ on our Universal Orlando crowd calendar.)
Any time you're visiting Volcano Bay (we have been able to get on 4-5 rides before the parks even open!)
You're only visiting Universal for one day and you're trying to get as much done as possible.
You want to enjoy a nice breakfast at one of the open restaurants before your busy day at the parks.
You want to take pictures and shop in Hogsmeade and Diagon Alley with less people around.
Early admission during Covid-19
Since reopening, all Universal parks have been operating at limited capacity. This means they're only allowing a certain number of people in the park and on rides. There's also a lot of families itching to take their first vacation in over a year and setting their sites on Orlando.
Because of this, people get to the parks as early as possible to ensure they get into the park before it hits capacity- something it does within 1-2 hours after opening almost every day. So, early admission is absolutely worth it. You won't have to worry about getting turned away, and can go straight to rides like Escape From Gringotts that will be a 2+ hour wait later in the day.
Related Post: Ultimate Guide to Universal For Kids
What Time is Universal Studios Early Admission in 2021?
As you can imagine it is easy to figure out what time the one-hour early park admission starts at Universal Orlando. Simply figure out what time the parks open and plan to show up one hour before that time. Just in case, we have broken it out for you below:
8:00 AM to 9:00 AM for Universal Orlando and Islands of Adventure
8:30 AM for Volcano Bay water park.
Keep in mind that the theme parks will open earlier during peak season, in which case Universal early park admission will typically start at 7:00 AM. It's important to always check with your Universal Orlando hotel front desk upon check-in as hours can change. Or, download the Universal Studios app and check the park opening time there.
Universal Studios early entry schedule
The Universal early park admission schedule is typically released two months in advance. To make it easier for you, we include all early admission hours on our Universal Crowd Calendar! Here, you can also find crowd levels, ticket prices per day, and the average temperature during the time of year your next Universal vacation is planned.
It's important to note Universal can change their schedule, so always double-check the schedule closer to your arrival.
Related Post: Complete Guide Universal Parking
Which Rides Are Open During Universal Early Admission?
Not all rides will be open during early park admission. Below are all the rides you'll be able to ride (pending they're not shut down!) before opening, organized by park. This will help you plan your additional hour in the park – use it wisely!
Universal Studios rides open for early admission:
Harry Potter and the Escape from Gringotts
Despicable Me: Minion Mayhem
Revenge of the Mummy (seasonal)
Islands of Adventure rides open for early admission:
Harry Potter and the Forbidden Journey
Flight of Hippogriff
Hagrid's Motorbike Adventure
Caro-seuss-el (seasonal)
Universal Volcano Bay rides open for early admission:
Kala & Tai Nui Serpentine Body Slides
Ohyah of Ohyah & Ohno Drop Slides
Ohno of Ohyah & Ohno Drop Slides
Honu of the Honu Ika Moana
ika Moana of the Honu ika Moana
Krakatau Aqua Coaster
Ko'okiri Body Plunge
Waturi Beach
How to Use Universal Orlando Early Park Admission at Harry Potter World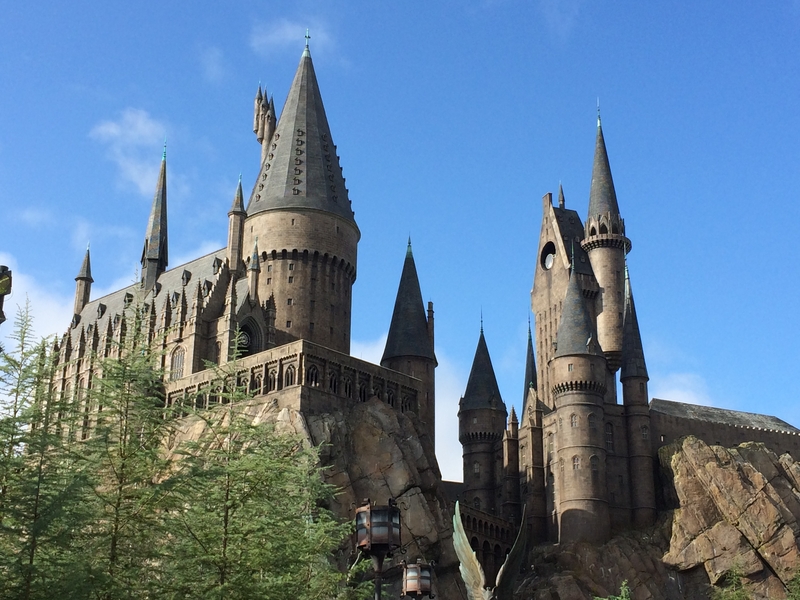 To make the most out of your early entry time in Universal, we recommend arriving at LEAST a half-hour before Universal early admission. However, some people will arrive as early as two hours before the park – especially with the park capacity measures in place during 2021. So if you only have one day to spend in the parks and need to make sure to get the most out of your visit, get there as early as possible.
Which park to start with during early admission
Recently, we strongly recommend starting your day with Islands of Adventure so you can ride Hagrid's Motorbike Adventure first. This is especially true if you also purchased Universal express passes as that ride will not be included in the express lines. This alone can save you up to three hours later in the day!
Plus, we have a theory that you have a slightly better chance of getting on the virtual queue for Hagrid's if you're in the park when time slots drop on the app. So, in theory, you could use your hour to have the shortest wait time of the day for Hagrid's AND book a time to come back and ride it again wait-free. As the most sought-after ride in the park, the virtual queue gets so busy that some Universal guests won't get the chance to ride Hagrid's… and, thanks to early entry, you'll have ridden it twice!
Islands of Adventure is also home to all but one ride from the Wizarding World of Harry Potter and will no doubt have high foot traffic when the parks open. Whichever park you choose, just be sure to make a beeline whichever Harry Potter ride you simply can't wait to ride!
What should I bring to get into early park entry at Universal?
You should always bring your room key and park tickets when visiting the parks for early admission.  Some hotels give their guests a wristband, so be sure to wear it if you're given one. If you purchased your Universal tickets from The Park Prodigy we will give you an E-travel document. This will verify your early park admission access.
When can I start to use my early park admission perks?
You can start to use your early park admission perk from your check-in date to you check out date if staying at an on-site Universal hotel. It's important to note that you must check in prior to going to the parks.
Related Post: Guide to Universal's Harry Potter Wands
On-Site Hotels with Early Admission to Universal Studios Orlando
All of the Universal Orlando Resort hotels offer early park admission. Guests can also take advantage of Free Universal Express passes (at select hotels), complimentary transportation and priority seating at select restaurants on property.
Universal Orlando Hotels
Universal's Hard Rock Hotel (Expres Pass included)
Loews Portofino Bay Hotel  (Express Pass included)
Loews Royal Pacific Resort  (Express Pass included)
Sapphire Falls Resort
Universal's Cabana Bay Beach Resort
Universal's Aventura Resort
Endless Summer Resort and Surfside Inn and Suites
The Park Prodigy Universal Tickets With Early Park Admission
All guests who purchase their Universal Orlando tickets from The Park Prodigy receive Universal early park entry. We find Universal early park admission will typically save our clients up to three hours in the parks. That's three hours you can spend relaxing by the pool or hanging out at Citywalk!
This is just one of the many benefits of purchasing your theme park tickets from The Park Prodigy. Families will also be able to take advantage of our Magic Rewards program which helps you save money on discount Universal tickets. Not to mention our custom Universal theme park touring plans and our Magically Carbon Free Program.
To learn more about how you can purchase Universal Orlando tickets with Early Park Admission be sure to check out our ticket page!
Discount Universal Orlando Tickets
Vacation Packages From The Park Prodigy
You can combine your park tickets with over 30 Universal Orlando Partner hotels to take advantage of any bundle savings. With so many neighbor hotels surrounding the Universal area families will find an option that meets every group size and budget. The best part is our travel professionals can help you price and book your next trip at no additional cost to you!
It's important to note that you can also book vacation packages if staying at an on-site Universal resort. This can sometimes be a great option to save by bundling as well. It's not however necessary to take advantage of the early park admission that Universal provides. You can simply book your hotel and tickets separately so shop around and make sure you are getting the best deal.
Related Post: Universal Studios For Adults
How to Book Your Universal Orlando Vacation
There has never been a time where it's been so important to book your Universal Orlando vacation with a park expert. With changes happening at a rapid pace, it's important to book your vacation with a Universal Orlando expert to walk you through the entire process and answer any questions along the way. When you book your Universal Orlando vacation with The Park Prodigy, it includes our services absolutely FREE!
Once we plan the perfect itinerary for you, you'll pay just $50 per person down to hold your vacation. Final payment is due 45 days prior to arrival and payment plans are available. To get started you can request a no-obligation Universal vacation quote online or by calling one of our travel experts at 407-630-8650.
If you're not in need of a package but would still like to get into Universal for EARPY PARK ADMISSION be sure to check out our Universal Orlando  Universal Orlando Tickets! All Park Prodigy Universal Orlando tickets will get you into the park one hour before regular park guests!
When is the Best Time To Visit Universal Orlando?
If you're not sure when to plan your next Universal vacation, Our Universal Orlando Crowd Calendar is the best tool to help you get the most out of your time in the parks. We breakdown the park crowds, park hours of operation, ticket prices by day, and average temperature.