Complete Guide to Universal Studios Epic Universe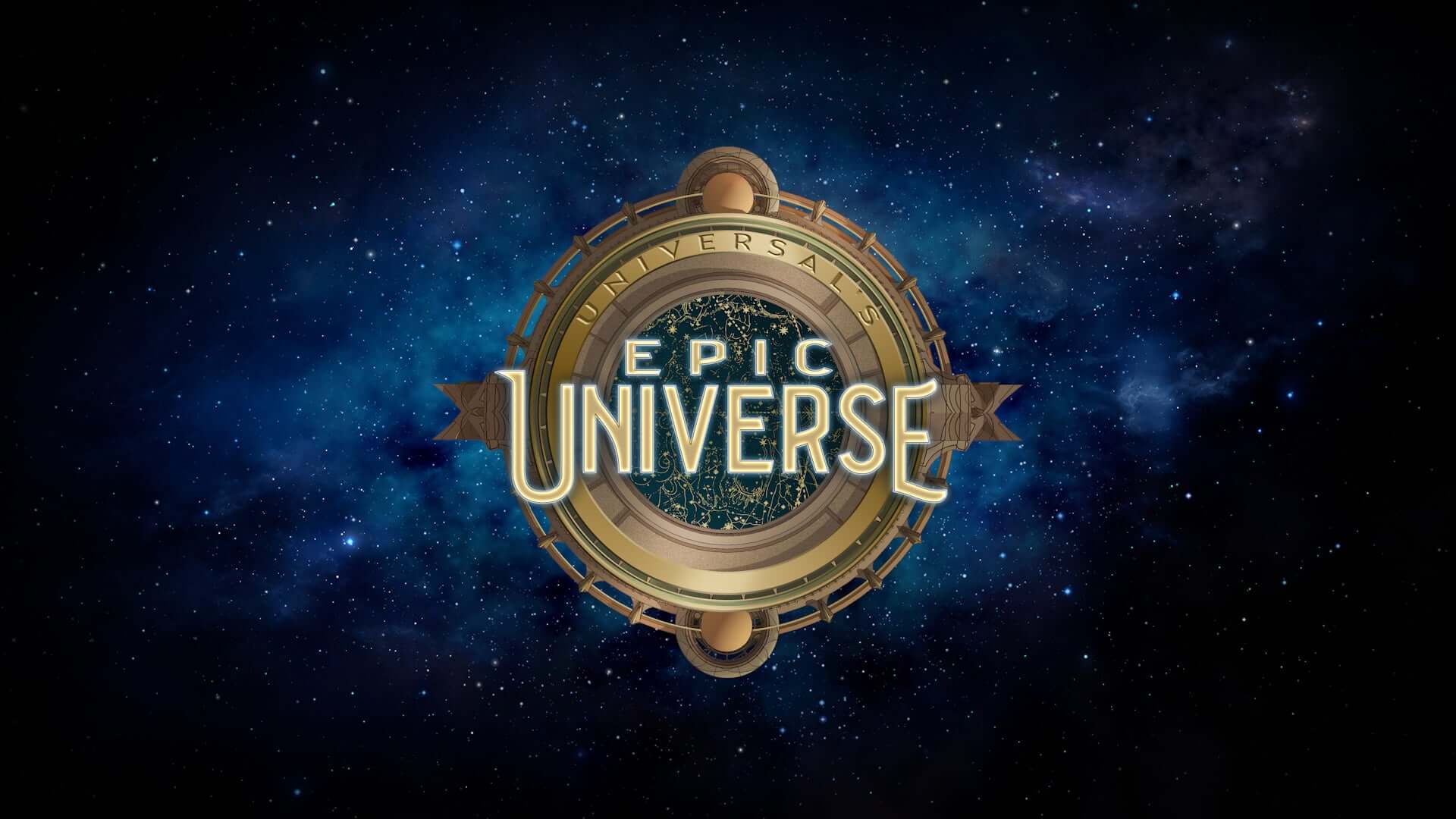 Complete Guide to Universal Studios Epic Universe
This article is your complete guide on the newest park coming to Orlando, Universal's Epic Universe! Universal Studios Orlando is known for an exhilarating atmosphere, making it one of the most thrilling theme parks to visit. Universal Orlando Resort has continued to be a leader in new ride technology, pushing the boundaries each and every year. Just when you thought they couldn't get more exciting, think again! Universal's Epic Universe is making moves as the new park in Universal Orlando.
Universal Epic Universe is going to be the second largest theme park in the world which makes it … epic!  This newest Universal park in Orlando, is still in development, so be sure to check back with all of our updates. But since the opening of Super Nintendo World at Universal Tokyo, we have glimpse as to what Universal's Epic Universe will be.
We hope you find this post helpful! Our goal at The Park Prodigy has always been to help you save time and money on your next Universal Orlando vacation!  If you are planning a trip to Universal Orlando be sure to check out the latest deals on Universal Orlando vacation packages and our discounted Universal Orlando tickets which include EARLY PARK ADMISSION to the Wizarding World of Harry Potter!
SPECIAL NOTE: If you're looking for the best time to visit Universal Orlando be sure to check out our Universal Crowd Calendar!
2022 Universal Epic Universe Guide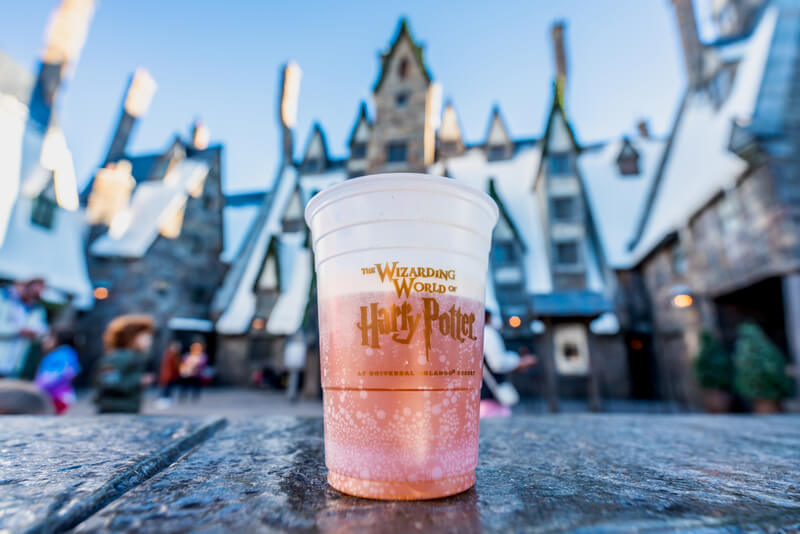 So, what is the new Universal theme park? Universal's Epic Universe was announced in August of 2019 and since then, a lot progress has been made. The park has started construction, but has a long road ahead of it due to setback from the Covid-19 pandemic. As of late 2021, Universal's Epic Universe has started filing permits for buildings that will be forming the main hub of the park. So as construction continues, we are hoping Universal will continue announcing the Universal Epic Universe lands. So far, we only know of Super Nintendo World. Epic Universal park will be the first new park in Orlando, Florida since Universal's Islands of Adventure opened up in 1999. The park will feature brand new lands, rides, shops, restaurants, an entertainment center, and an adjacent hotel.
What is Universal's Epic Universe Opening Date? 
So by far one of the most common questions we receive is, when is the Universal's Epic Universe opening date? While we don't have a solid date, Universal Orlando came out at the 2021 Q4 meeting and said that Universal's Epic Universe will have its doors open by summer of 2025! While that is still a while away, we are excited to hear that Universal is certain on an opening time frame, which we didn't have before.
Related Page: Universal Orlando Early Park Admission Guide 
Where Will Epic Universe Be Located? – 2022 Epic Universe Map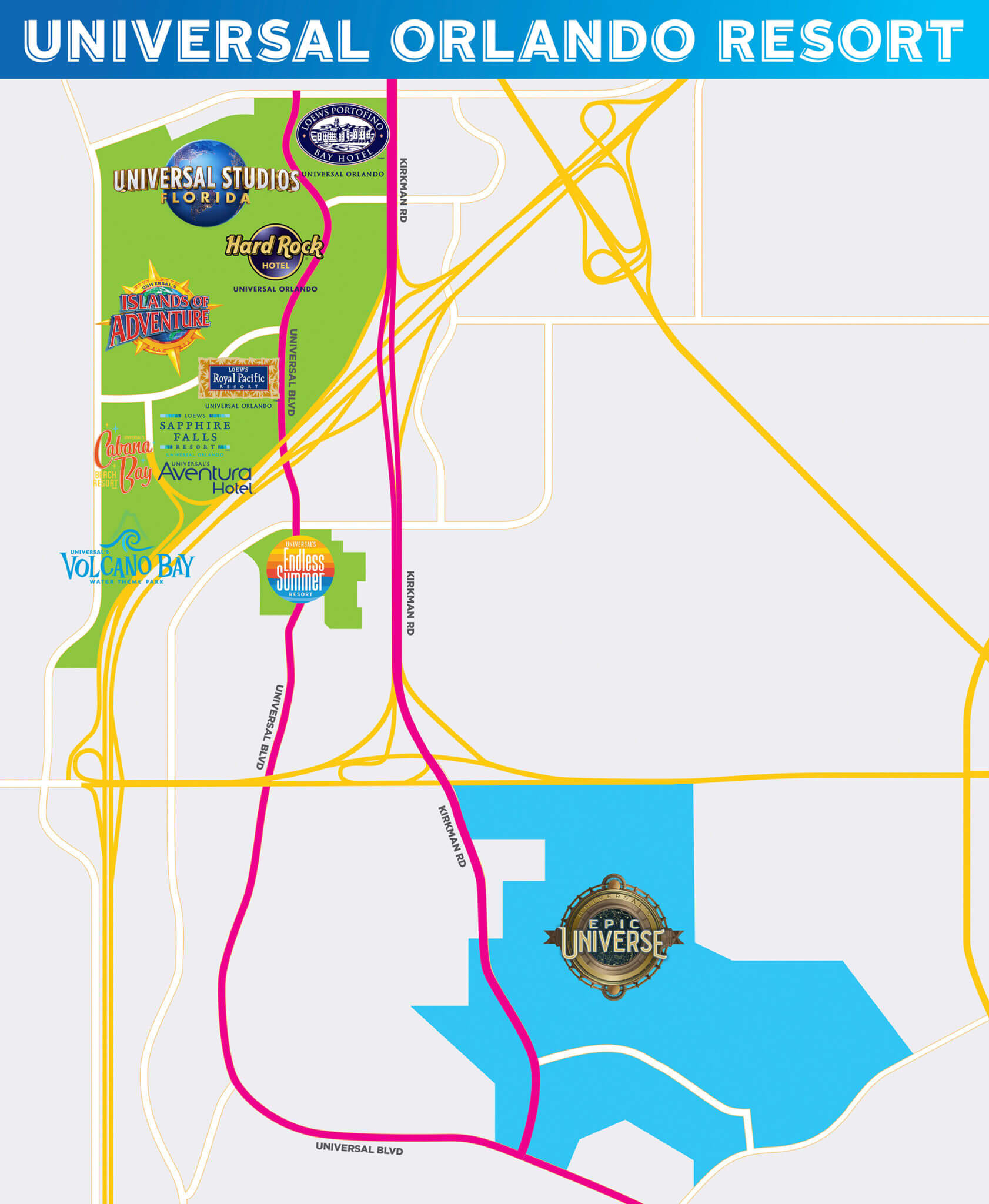 The second most popular question we receive is, where will Universal's Epic Universe be located? And the Universal Epic Universe location will be in its very own new area- the south campus. The north campus is Universal Studios Florida, Islands of Adventure, Volcano Bay Water Park, CityWalk and 6 original resorts. South campus will be located behind Orlando Icon park, making it 15 minutes away from Universal Orlando resort. In between those two campuses includes a small spot for the Endless Summer Resort hotel complex. Universal's Epic Universe is also closer to Walt Disney World, which makes it a simple Uber ride away.
Epic Universal Theme Park Size
The north campus of Universal's Epic Universe (currently all of Universal Studios Orlando) is around 725 acres. Universal has commented that the new campus will be 750 acres in total. Free transportation will most likely be added due to excess space of the two campuses. Don't worry, there will be no walking that far to get your thrills in.
Related Page: Universal Orlando Discount Tickets
Epic Universe Layout 2022
The Universal Orlando Epic Universe will be the very first Universal park to adopt the traditional wheel-and-spoke design, which park-goers may recognize as the layout Disneyland made to spotlight when it opened in 1955. There will be a centralized hub connecting all Universal Epic Universe lands featured. The central hub design is long like a corridor. This will provide plenty of room for different experiences, entertainment, and attractions. With the idea of the Universal new park being similar to CityWalk, it would not be surprising to see a mega complex with themed eateries and shops.
Related Page: Where to Stay at Universal Orlando 
Universal Epic Universe Lands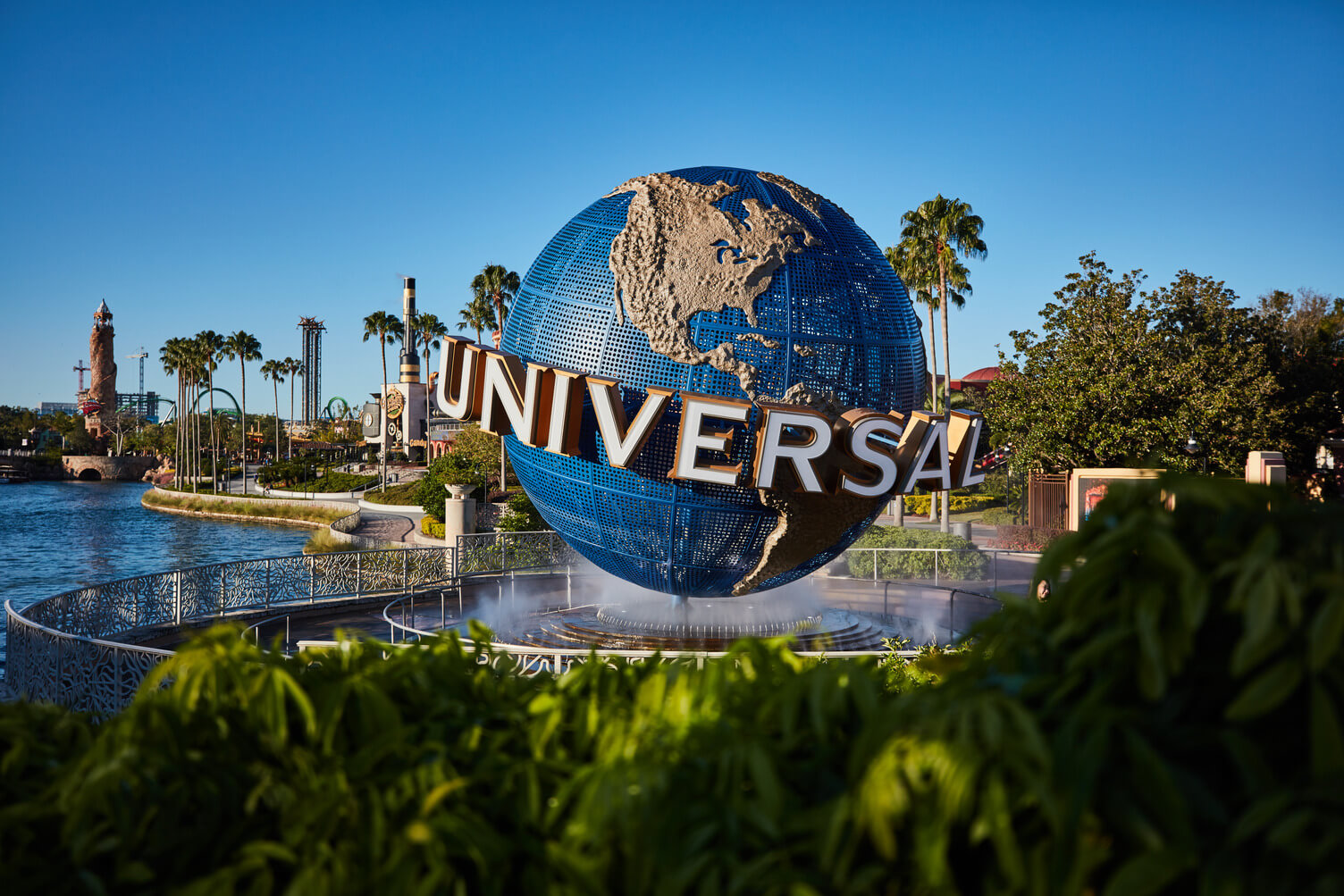 The Universal Epic park will consist of 4 themed lands, set in isolation from each other. Unfortunately, there are still many rumors as to what these lands will be with the exception of one. You can expect a full immersion experience, like Pandora: The World of Avatar or Galaxy's Edge in Walt Disney World.
Universal Epic Universe Lands (Rumored)
Super Mario World (confirmed)
How to Train Your Dragon
Fantastical Beasts
Universal Monsters
Right now, we only know of one of the lands making its way to Universal Studios Epic Universe, and that's Super Nintendo World. Super Nintendo World debuted in Universal Japan in 2021, and is coming to Universal Hollywood before 2023. The brand new land shows how Universal theming has gone to the next level.
Concept art shows many new rides introduced into Universal's Epic Universe. With what appears to be at least two new coasters, Universal's Epic Universe could be the most thrilling yet. We hope that the Wonderful Wizarding World of Harry Potter is expanded into the new Universal's Epic Universe design like rumor's speculate. Fantastic Beasts, How to Train Your Dragon, and Horror Classics have all been popular theme rumors.
As the opening date for Universal's Epic Universe theme park gets closer, there will be so much information.  Make sure you check back for the latest details for Epic Universe Orlando!
Will There Be An Epic Universe Hotel?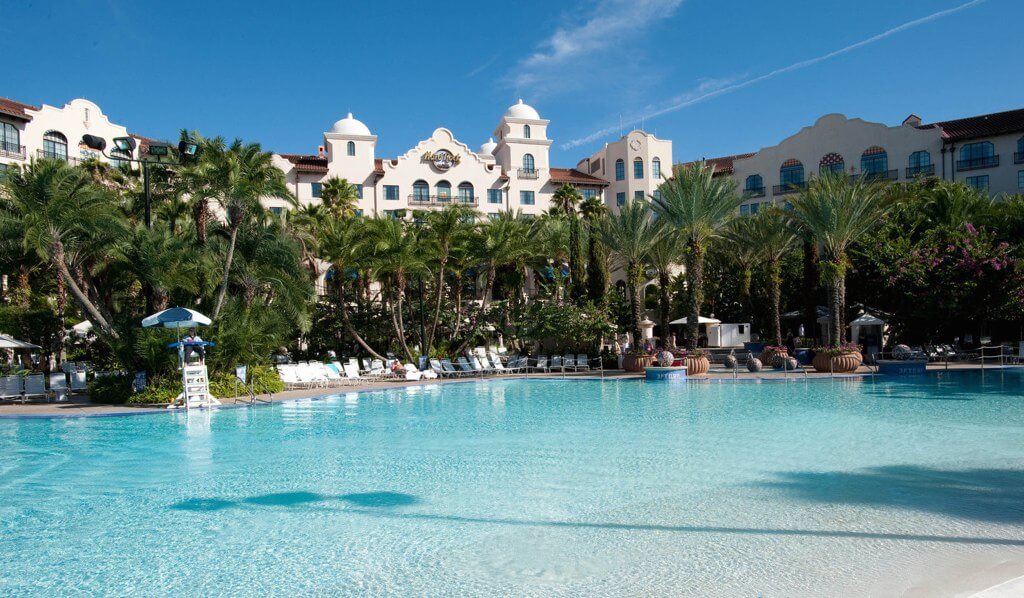 The new Universal theme park has been expected to open with a brand new Universal hotel. With the addition of Epic Universe, Universal Orlando will double in size as this new universal park will sit on 750 acres. With the land that Universal acquired. To imagine the size of Epic Universe, Disney's largest park, Animal Kingdom, could fit in this area as Animal Kingdom sits on 580 acres. 
This Universal expansion could easily have room for two new universal parks. For now, we only have confirmation of Epic Universe. However, recent permits show that at least one additional hotel will be built near this epic park. The new universal hotel would be located across the street and would make the second hotel that will be in close proximity to Universal's Epic Universe. An additional hotel would be great for guests who are looking to visit the new Universal Studios park when it opens. Hotels in the surrounding area will have great transportation options to the new park as well as the North Campus parks, resorts, and CityWalk that we know and love. 
Although this additional hotel was not confirmed by Universal, it is a great sign for us Universal fans that this Universal expansion is underway. All speculations surrounding Universals Epic Universe are signs that Universal has exciting plans for their new Universal theme park.
Related Page: Guide to Universal Express Passes
Super Mario World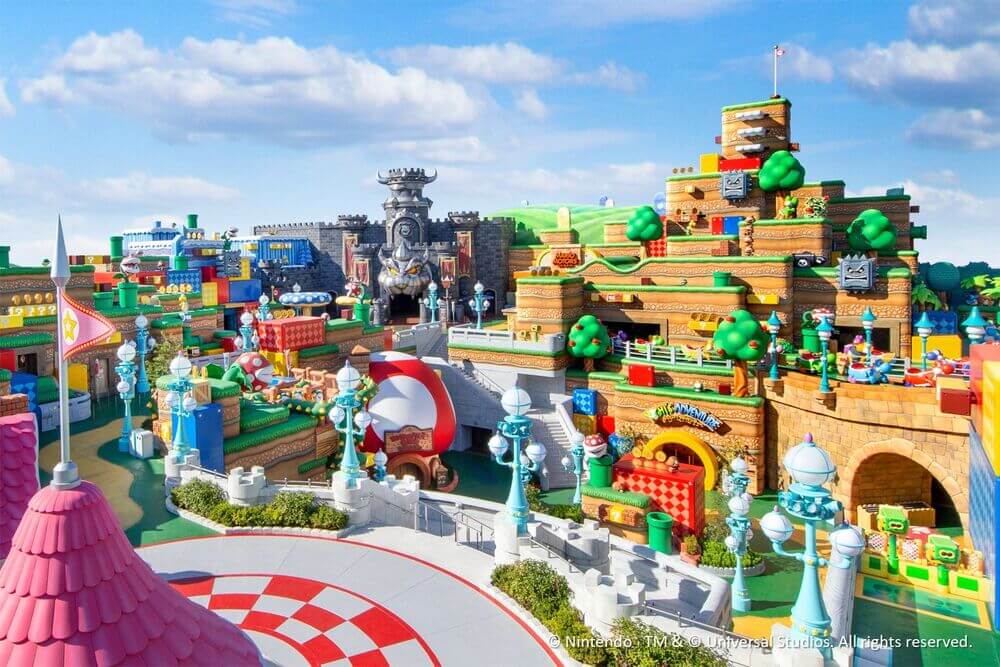 Super Nintendo World is the only concept confirmed in Universal's Epic Universe Orlando park plans. In March 2019, this land debuted in Universal Studio Japan, and has been a top tourist destination since. The attention to detail in Super Nintendo World Japan is so precise, it truly feels as if you're inside of a Mario game. Super Nintendo World is a full immersive experience. Guests can purchase Power Up bands, team up with friends and earn point and coins with challenges throughout the park.
Super Nintendo World Rides
There are two main attractions in Super Nintendo World: Mario Kart's Koopa Challenge and Yoshi's Adventure.
In Mario Kart's Koopa Challenge, the iconic Mario Kart game is brought to life. You and your friends race through familiar tracks from the famous game.
"Challenge enemies with shells! Aim for the finish line with Mario and Peach! The world's first interactive Mario Kart theme park ride will leave you with a rush of adrenaline!"  This ride is the more thrilling of the two and definitely for any Mario Kart fanatic.
In Yoshi's Adventure –
"Hang on to Yoshi as you search for Captain Toad on a treasure hunt!
Use the Captain's map to find 3 mysterious eggs! Get a spectacular view of the Mushroom Kingdom from Mount Beanpole while having fun on this ride that's perfect for the whole family."
Both rides are expected to come to Universal's Epic Universe Orlando when construction has finished.
Super Nintendo World Restaurants
There are three places to eat while visiting Super Nintendo World Japan, all of which are elaborately themed.
Chef Toad prepares all of your meals in Kinopio's Cafe, which is the main restaurant in Super Nintendo World. Here, you can choose one of eight dishes themed after all of our Nintendo character favorites. Take a bite out of Luigi's Green Curry Chicken Sandwich or savor King Bowser's Hamburger Steak dish. No matter which meal you choose, each is wonderfully themed, bringing you right onto Rainbow Road with them.
Yoshi's Snack Island prepares you all of the most adorable Yoshi themed treats like the Yoshi Lashi drinks.
Lastly, grab all of your salty popcorn cravings at the Mario's Pit Stop Popcorn shop.
When is the Best Time To Visit Universal Orlando?
If you're not sure when to plan your next Universal vacation, Our Universal Orlando Crowd Calendar is the best tool to help you get the most out of your time in the parks. We breakdown the park crowds, park hours of operation, ticket prices by day, and average temperature.