Halloween Horror Nights 2021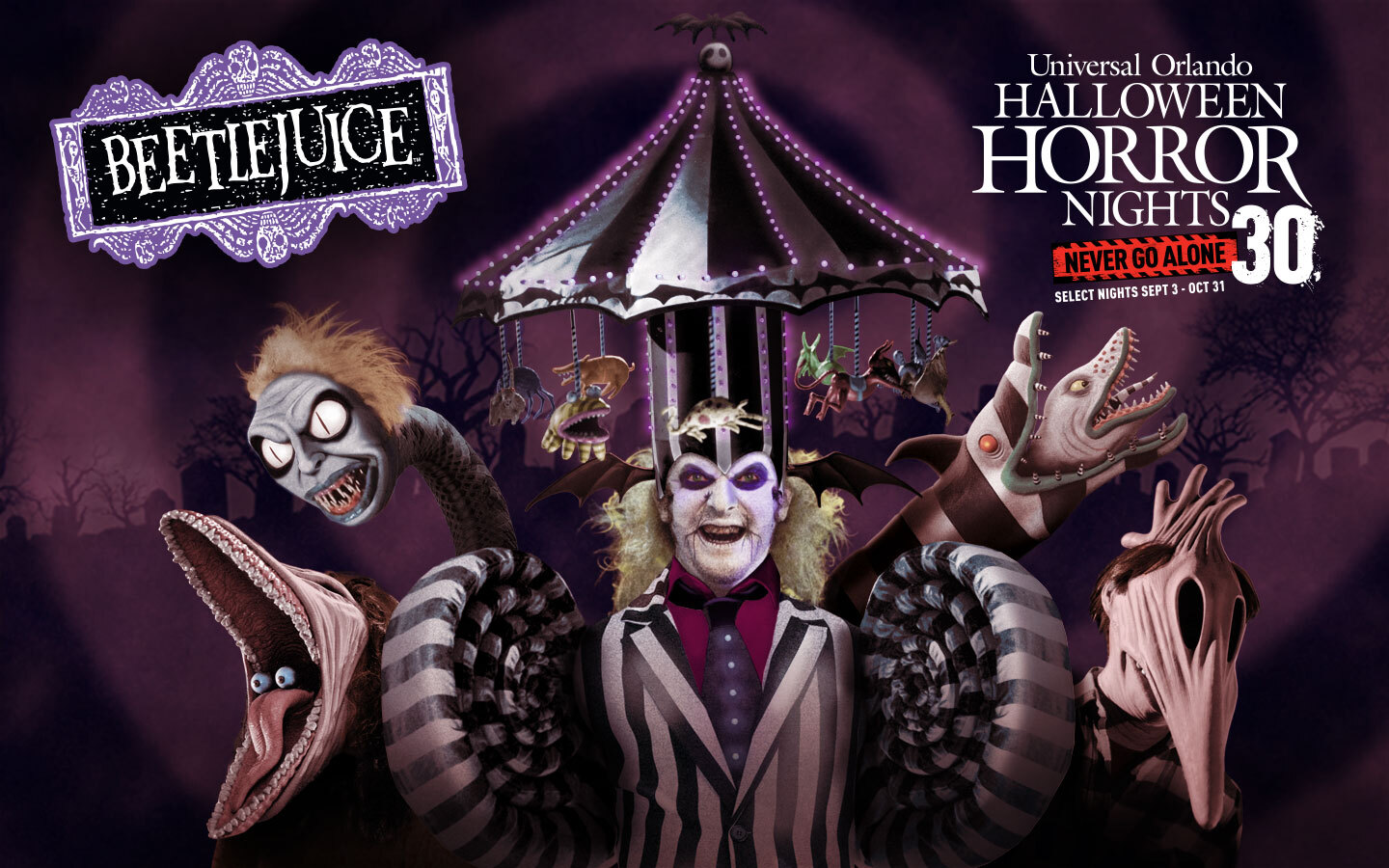 Halloween Horror Nights 2021
Updated September 2021: Universal Orlando recently announced packages and ticket details for Halloween Horror Nights 2021! Be sure to read below for everything you need to know about HHN 2021!
We are all super excited for the 2021 Halloween Horror Night event! Universal recently made the official announcement that it will be bringing back Halloween Horror Nights 2021 for its 30th terrifying year! So we put together a guide of everything we can expect based on years past and everything we know until this point including a huge surprise for the first haunted house.
We do know leading up to last years Halloween Horror Nights event, Universal had planned 10 amazing new haunted houses and five complete scare zones throughout the park. It looks like they simply moved the Halloween Horror Nights 30th anniversary to this year, and they expect to bring back everything they had planned for last year!
Be sure to check back with us as we continue to update this blog with the latest 2021 Halloween Horror Nights news! It's important to note that a regular Universal Orlando theme park ticket will not grant you access to Halloween Horror Nights. With that being said we have our fingers crossed that guests can look forward to an amazing event in 2021.
We hope you find this post helpful, and if you are planning a trip to Universal Orlando this fall be sure to check out our other FREE vacation planning tools. Our goal at The Park Prodigy has always been to help you save time on your next vacation and money on your next vacation. This includes finding discounted Halloween Horror Nights Tickets and of course amazing Halloween Horror Nights vacation packages! 
So if you're ready for the complete Halloween Horror Nights 2021 guide, read on!
SPECIAL NOTE: If you're looking for our discount Halloween Horror Nights Tickets be sure to go straight to the link below!
Halloween Horror Nights Tickets
What is Halloween Horror Nights?
Universal's 2021 Halloween Horror Night brings the stories of the worlds most notorious creators of horror to life for a few hours each event night. While attending, you'll get to see haunted houses from classic horror books and movies, as well as characters and homes from some current cult favorites (such as Netflix's "Stranger Things"). And while the haunted houses and mazes are the big draw (and the main reason to investigate getting a Halloween Horror Nights Hollywood early entry ticket), there are also tons of other scary (i.e.: fun) things to do at HHN 2021. It's guaranteed to be a jam-packed night.
Whatever your reason to want to attend Halloween Horror Nights, you are going to want to be able to experience as much of it as possible during your visit. With so much going on some might use it as the perfect excuse to attend more than one Halloween Horror nights event night. However if you only have one night to attend the 2021 HHN event, we're here to help you find the best way to get the most amount of quality time at the event.
2021 Halloween Horror Nights Dates
Universal recently announced that the 2021 Halloween Horror Nights Dates will start on September 3rd, 2021 and run through October 31st 2021. Below are the exact HHN 2021 dates. 
What days are Halloween Horror Nights?
September 3, 4, 9, 10, 11, 12, 15, 16, 17, 18, 19, 22, 23, 24, 25, 26, 29, 30
October 1, 2, 3, 6, 7, 8, 9, 10, 13, 14, 15, 16, 17, 20, 21, 22, 23, 24, 26, 27, 28, 29, 30, 31
The HHN event usually takes place on select weekdays and all weekends including Friday, Saturday and Sunday. It's important to keep in mind that this event has become extremely popular among Florida locals and to meet that demand Universal increased event nights in recent years.
Related Article: Complete Guide to Early Park Admission at Universal Orlando 
SPECIAL PROMOTION: We are so excited to have this premier Halloween event back this year we are running a special on 2021 Halloween Horror Nights tickets. For a limited time we are including all HHN tickets in our Magic Rewards Program.
Universal Halloween Horror Nights Tickets
Simply shop using the link above! Guests can also join our newsletter to take advantage of any discounts and promotions we are currently running on 2-day or more Universal Orlando tickets. 
Best Dates to Visit Universal Studios Orlando Halloween Horror Nights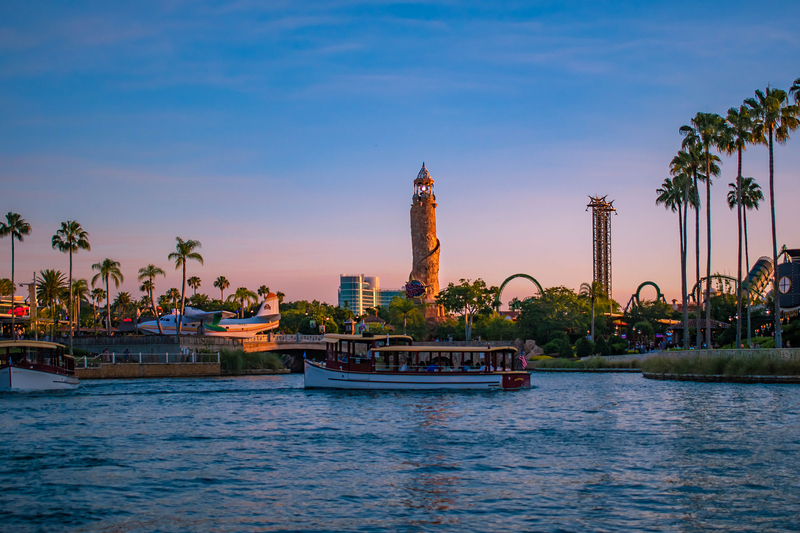 Best nights to go to Halloween Horror Nights:
September: 3, 4, 9, 10, 11, 12, 15, 16, 17, 18, 19, 22, 23, 29
Based on what we know for Halloween horror nights so far, the best nights to visit tend to be weekdays during the first two weeks which will be between September 3rd – September 17th.
Moderately Crowded Nights for Halloween Horror Nights:
September 24, 25, 26, 30 
October 6, 7, 8, 13, 14 
Moderately crowded nights tend the be the weekdays leading up until Columbus day weekend in October which will be September 17th until October 8th.
Very Crowded Nights for Halloween Horror Nights:
October 1, 2, 3, 8, 9, 10, 15, 16, 17, 20, 21, 22, 23, 24, 26, 27, 28, 29, 30, 31 
Over all the least crowded HHN 2021 days consistently fall during the first two weeks. Given the popularity of Halloween Horror Nights, it can be challenging to find a slow night. However, Wednesdays and Thursdays will typically draw lower crowds. Most locals visit on Friday and Saturday nights, so one of the best Halloween Horror Nights tips is to avoid those nights. Guests can also take advantage of Halloween Horror Nights Early entry to get a head start on crowded nights!
If you're in the process of planning your Universal Orlando vacation and are still unsure when is the best time to visit, check out our Halloween Horror Nights Crowd Calendar. With this Halloween Horror Night calendar, we break down crowd levels, daily ticket prices, and Halloween Horror Nights weather for each day.
The Best Universal Orlando Hotels for Halloween Horror Nights 2021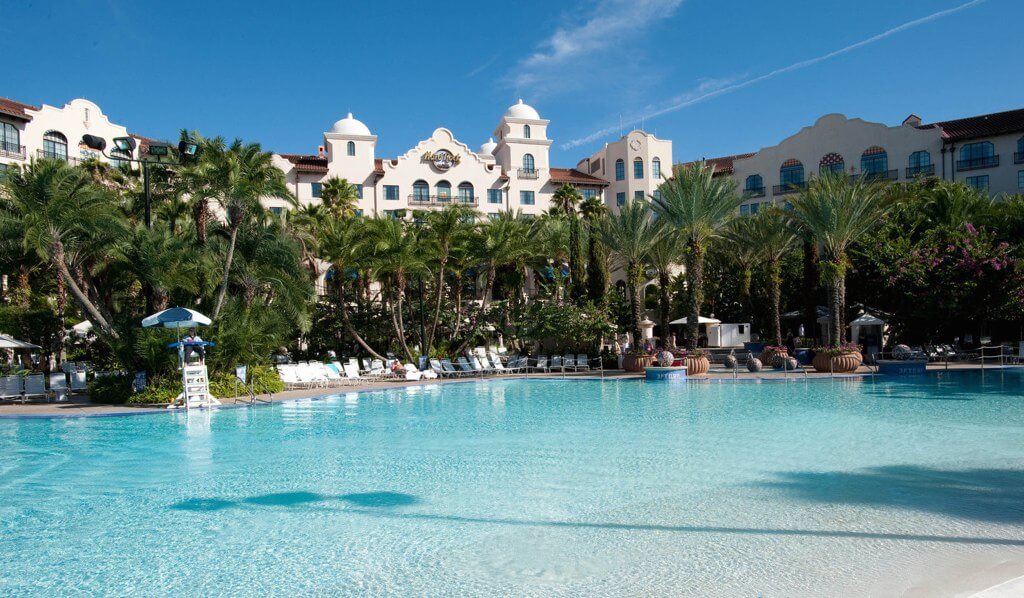 There are a few factors to consider when picking a Universal Orlando hotel for Halloween Horror nights. However we find that the most important ones are the location of the hotel and of course the price. The great news is Universal has hotel options for every families needs and budget. However based on Halloween Horror nights alone here are our suggestions.
Visiting HHN 2021 Based on Location:
Our favorite resort when visiting Halloween Horror nights is the Universal Hard Rock resort. The main reason is this is the only Universal Orlando Resort which is in walking distance to Universal Studios. We find this to be very convenient. It's also important to note that guests will also receive free Universal express passes, which is a great way to get a lot done in a short amount of time.
Visiting HHN 2021 Based on Budget:
One of the coolest things about staying at a Universal Orlando Resort is the free transportation to and from the theme parks. So if the convenience of walking to Universal Studios isn't the most important thing, we suggest staying at Universal's Endless Summer resort. We recently stayed at this hotel and found it to be such a good value when looking at all of the additional amenities. Be sure to check out our complete room review at Universal's Endless Summer resort! 
What Time Does Halloween Horror Nights Start and End?
So, now that we have reviewed dates, let's answer this:
What time does Halloween Horror Nights start?
Halloween Horror Nights typically start at 6:30 PM.
What time does Halloween Horror Nights end?
Halloween Horror Nights typically end at 1:00 AM on select weekdays and 2:00 AM on weekends.
Entering Halloween Horror Nights
Universal takes the safety of its guests very seriously, and therefore it can take some time to get through security. For this reason, we always recommend getting to the park 30-45 minutes before the event begins. Universal does tend to open the gates early on most nights.
There are a few different ways to enter this special event but the most important thing to keep in mind is the security and new safety procedures. We are still waiting to see how the newest safety procedures will be implemented for this years event.
Here are the different options for guests entering HHN 2021: 
Guests spending the day at Universal Studios and purchasing a ticket for HHN that evening
Guests purchasing the Stay and Scream Ticket
Those arriving at 6:30 for regular entry
Universal Studios hotel entry
Guests who are staying at any of the Universal Studios hotels will also have access to a VIP entrance gate. This gate is open to hotel guests until 8:00 p.m.
Related Article: Complete Guide to Early Park Admission for Halloween Horror Nights
2021 Universal Halloween Horror Nights Tickets
Guests can shop for the latest HHN discount tickets at theparkprodigy.com! However if you need some additional information be sure to keep reading!
How much are Halloween Horror Nights tickets for 2021?
Tickets for the 2021 HHN will vary from 70.99 up to 97.99.
Do you need a park ticket For Halloween Horror Nights?
The short answer is yes. Halloween Horror Nights does require special Universal Studios Halloween Horror Nights tickets for entry into the park after 6:30 p.m. A regular Universal Studios Ticket will NOT give you entry into Halloween Horror Nights. You do not have to purchase a regular Universal Studios admission ticket if you only plan on attending HHN.
We highly recommend you purchase your Halloween Horror nights tickets 2021 in advance so you can save time and money before getting to the park. More on that below. Also, no outside drinks are permitted—although Halloween Horror Nights alcohol will be served at select locations during certain hours, subject to availability.
How Much Are VIP tickets for Halloween Horror Nights 2021?
Be sure to reach out to us for the most recent VIP tour ticket prices. Visitors can experience the VIP treatment with the R.I.P. Tour, a first-class expert guided tour of Halloween Horror Nights. And with the Halloween Horror Nights Frequent Fear pass, you can get multiple visits for one great price with admission to all Sunday through Friday event nights.
How to Buy Halloween Horror Nights tickets?
Guests can shop for the latest Halloween Horror Nights discount tickets on HHN product page. We also find it helpful to figure out if you would like to visit during your already planned vacation or plan a specific trip around a HHN event. Planning around a specific event will give you more flexibility if the most important thing for your group is avoiding large crowds and long wait times.
Halloween Horror Nights 2021 Express Pass
If you're trying to hit every stop on the Halloween Horror Nights map, including all ten haunted houses, we highly recommend the Halloween Horror Nights express pass. Just like the regular Universal Express pass, guests will be able to skip the regular standby line and jump onto a shorter line. With this pass, you'll find much more time in the night to peruse the event and get yourself all the Halloween Horror Nights food menu items and Halloween Horror Nights merch that have been haunting your dreams. *Due to the popularity of some haunted houses, your wait can still be over an hour, especially on the weekends.
Your Halloween Horror Nights tickets fast pass will allow you to skip the lines on the regular rides and mazes that are open. The Halloween Horror Nights fast pass allows you entry to each haunted house, attraction, and maze one time per night.
Halloween Horror Nights Express Passes do sell out, especially on peak nights. We recommend purchasing your express pass ASAP. Ask us about a Halloween Horror Nights express pass discount and Halloween Horror Nights group tickets.
2021 Halloween Horror Nights Unlimited Express Pass
Guests will receive all of the benefits as the HHN Express pass, but they can experience all attractions as many times as they want. Universal released a very limited amount of these passes last year for each event night. You can only purchase these passes in person at the front gate in the park.
Our Halloween Horror Nights express pass review? Highly recommended, but given the increased Halloween Horror Nights wait times we don't see the benefit of having an unlimited pass…unless you only have your heart set on one specific haunted house.
Halloween Horror Nights Early Entry: Scream Early Ticket
If you are trying to accomplish everything on the Universal Halloween Horror nights park map, arrive as early as you can. The easiest way to beat the long lines is to take advantage of the Scream Early Ticket—the best option for guests who don't have an annual pass (Halloween Horror Nights annual pass discount, anyone?) and also do not want to purchase a full price one day ticket.
Guests will have the chance to enter the park between 3:00 p.m. to 5:00 p.m. on the day of their Halloween Horror Nights ticket.
Parking for Halloween Horror Nights Orlando
Please note that free self-parking after 6:00 p.m. is not valid on Halloween Horror Nights event nights. Expect to pay the normal Universal Studios parking fee Halloween Horror Nights
2021 Halloween Horror Nights Haunted Houses
Only one of the 2021 Halloween Horror Nights Houses has been released yet, however we can tell based on the Universal Orlando website that they plan to have 10 in total! Be sure to sign up for our newsletter and check back soon!
HHN Haunted House #1: Beetlejuice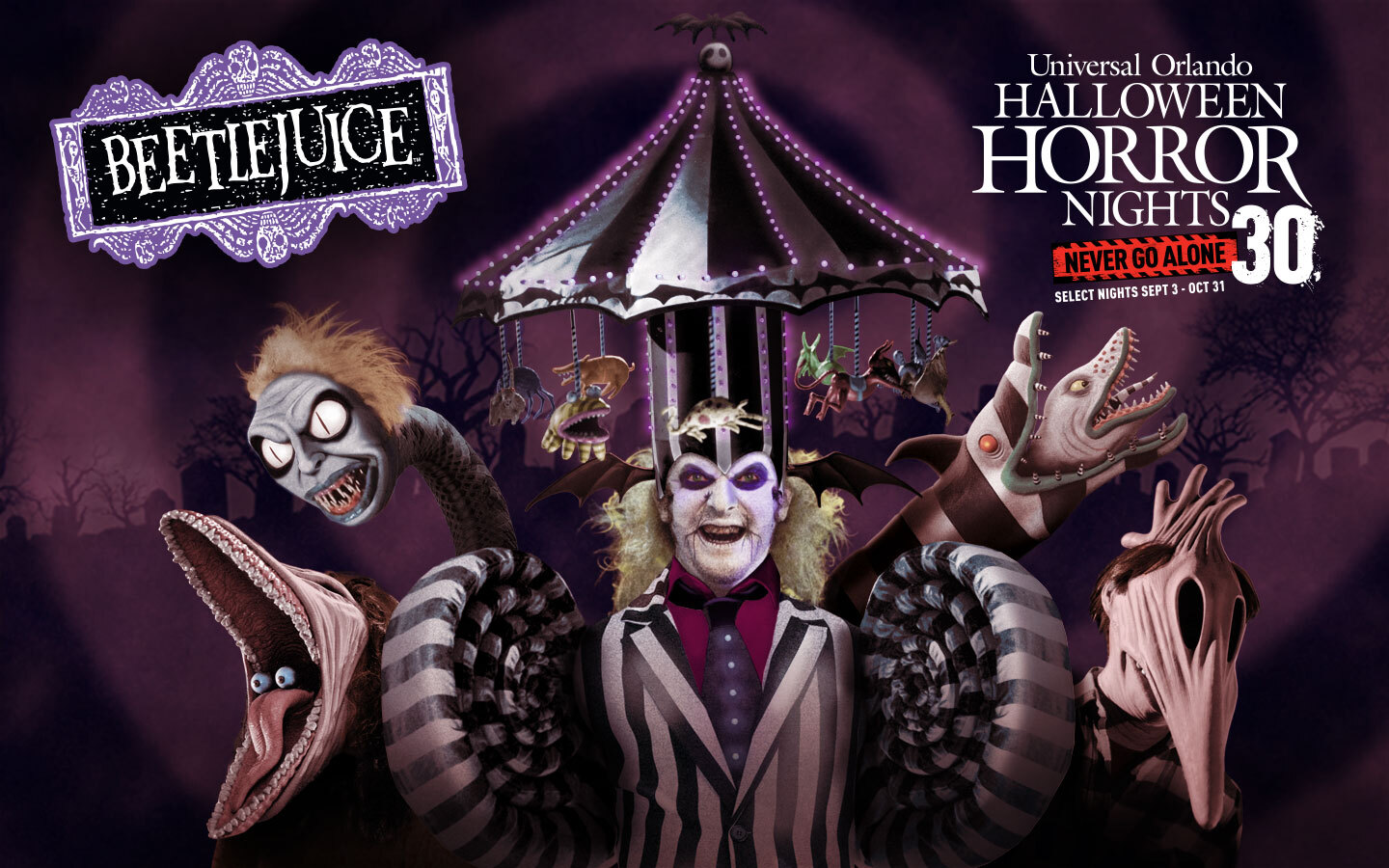 It's time to turn up the juice and see what shakes loose as the original film comes to life at the 2021 HHN event! Below are all of the details we know about the first HHN house in 2021 to be announced:
He'll torment you as you wander checkerboard hallways and abandon you to your fate in the Lost Souls Room.
He'll menace you through the model graveyard and join in the fun of Dante's Inferno.
Be a part of the infamous dinner party scene and witness Beetlejuice's chaotic wedding. It's showtime!
HHN Haunted House #2: The Texas Chainsaw Massacre
You've seen the 1974 horror classic. Now It's your turn to experience it for yourself. Enter the dilapidated Sawyer house and meet Leatherface and his demented family of merciless butchers. Will you make it out in one piece? Or in pieces?
Step right inside the story experiencing every nightmarish moment for yourself.
Explore every familiar room of the Sawyer home, from the parlor to the blood-splattered kitchen.
You'll face carving knives. Meat cleavers. Meat hooks. And of course, that roaring, slicing, flesh-ripping chainsaw.
HHN Haunted House #3: Universal Monsters The Bride of Frankenstein
This time, the Bride of Frankenstein is stepping out of the shadows and taking her fate into her own bloody hands. The mate will have her monster. And the monster his mate.
Enter the tower ruins where Frankenstein's monster pulled the lever to bring down the walls and destroy him and his Bride.
Recoil in horror as she tries to bring him back at any cost, honing her diabolical genius one harvested body part at a time.
Don't get caught between her and the Brides of Dracula, who she captures and drains in hopes of reanimating her love.
HHN Haunted House #4: The Haunting of Hill House
It stands like a brooding creature, waiting for its victims. Enter the decaying remains of an aging mansion that lives – even if all who dwell there are long dead. Step right into Netflix's supernatural masterpiece, The Haunting of Hill House.
Each unsettling room, each darkened hallway, takes you deeper and deeper into your worst nightmares.
Come face-to-face with The Tall Man, The Bent-Neck Lady, The Ghost in the Basement and more.
Enter the Red Room and you may find yourself spending all of eternity listening to the sound of your own screams.
HHN Haunted House #5: Halloween Horror Nights Icons Captured
Over the last 30 years Halloween Horror Nights has introduced a murderer's row of original characters. Now they've joined forces – some newly risen to true Icon status – to form a monstrous Hell of Fame, taunting and terrifying you at every turn.
You'll meet Jack the Clown, The Storyteller, The Caretaker and many more – all in one house for the first time ever.
As you search for escape you'll encounter tormented victims as well as each Icon's demonic super fans.
Who's the most evil of them all? Depending when you visit a different Icon will reign supreme.
HHN Haunted House #6: Welcome to SCarey: Horror in the Heartland
The town placed a sign at the entrance to Carey, Ohio, saying it's a nice place to live. Unfortunately nobody lives here very long. No one escapes from Carey, where bad things just happen, and new terrors rain down year after year.
If it claws, bites, feasts on blood, or just likes to rip people to shreds, it somehow finds its way to Carey.
Experience an endless parade of unimaginable terrors, from horrifying creatures to bloodthirsty maniacs.
You can scream all you want in Carey. But everybody's too busy doing their own screaming to pay much notice.
HHN Haunted House #7: Case Files Unearthed: Legendary Truth
The world of Legendary Truth, an evolving story following a mysterious paranormal research group, has haunted guests via  unique haunted houses throughout Halloween Horror Nights history. In Case Files Unearthed: Legendary Truth, guests  will step into the well-worn shoes of the infamous Boris Shuster – the allusive private eye investigating the supernatural – as he  endlessly searches for clues to a series of strange occurrences throughout New York City. Falling further into the shadowy,  dark world of the paranormal, guests will face an overwhelming onslaught of ghouls, poltergeists and terrors, all while trying to  solve the biggest mystery of them all – how they'll survive… 
HHN Haunted House #8: The Wicked Growth: Realm of the Pumpkin
An evil rot has taken root in the land. It's time once again for the rise of the Pumpkin Lord who grows Halloween like a malignant vine. His minions are scouring the countryside, collecting unwilling sacrifices in order to summon the Pumpkin Lord.
The closer to Halloween, the more people practice the traditions, the greater the powers of the Pumpkin Lord grow.
As the pumpkins grow ever bigger, your fear grows ever greater, and your odds of escape grow smaller.
From the cemetery to the forest, there's no breaking free from the tenacious vines of the merciless Pumpkin Lord.
HHN Haunted House #9: Puppet Theater: Captive Audience
Open scene: A creepy abandoned old theater from early 1900s San Francisco. A puppeteer and a ballet troupe have been trapped there ever since, and they'd kill for an audience. Whether you're a puppet or a patron, that's your cue to scream.
All the blood will drain from your face as you see the Green Room run red with blood.
Your horror grows as you come upon grotesque living marionettes made from severed limbs.
If you manage to escape their gory puppetry, then you'll become a part of the skeletal audience rotting in place.
HHN Haunted House #10: Revenge of the Tooth Fairy
You're about to discover the sinister reality behind the seemingly innocent childhood tradition. All children must give up their baby teeth to the goblinesque tooth fairies or pay a gruesome price. It's an eye for an eye, a tooth for a tooth.
Step into an old manor house that has been swarmed by yellow-clawed fiends, dripping with blood, teeth and gore.
Grit your teeth as you see the evil fairies extract their toothed bounty by force while their victims struggle in vain.
Hold in your screams or risk exposing your own teeth to their monstrous grasping claws.
What Rides Are Open During Halloween Horror Nights Orlando?
If you're reading this and wondering, "are rides open during Halloween Horror Nights?" Universal does keep a number of attractions open during each HHN special ticketed event. 
What rides are open for Halloween Horror Nights:
Transformers: The Ride-3D
Hollywood Rip Ride Rockit
Revenge of the Mummy
Harry Potter and the Escape from Gringotts
Men in Black Alien Attack
Fast & Furious – Supercharged
The Simpson Ride
Due to the popularity of the haunted houses, wait times are minimal for all of the daytime rides, so you'll have more time to buy all that Halloween Horror Nights merchandise. Transformers, Harry Potter, and Fast & Furious do close early on most nights.
Halloween Horror Nights Orlando Vacation Packages
Scream all day. Scream all night. Convenient packages offer the best way to experience all three Universal Orlando Resort theme parks and The World's Premier Halloween Event. Guests can enjoy amazing deals on Halloween Horror Nights vacation packages when they bundle their hotel and theme park tickets! 
Shop Halloween Horror Nights Vacation Packages
Halloween Horror Nights 2021 FAQ
Q: How old do you have to be to go to Halloween Horror nights?
A: Although there is no official age limit this event may be too intense for young children, so we would recommend a Halloween Horror Nights age limit of anyone over 13.
Q: Does Islands of Adventure Stay Open During Halloween Horror Nights?
A: Yes, it stays open until normal closing time. HHN does not take place in Islands of Adventure.
Q: Is there early park admission to HHN 2021?
A: Yes, there are a few ways for guests to gain early entry to HHN. We suggest checking out our complete Halloween Horror Nights early access guide!
When Is The Best Time To Visit Universal Orlando?
Our Universal Orlando Crowd Calendar is the best tool to help you get the most out of your time in the parks. We breakdown the park crowds, park hours of operation, ticket prices by day, and average temperature.
Are You Ready to Plan Your Next Universal Orlando Trip?
If you're ready to plan your trip to Universal Studios, be sure to check out our Universal Orlando Tickets! All Park Prodigy Universal Orlando tickets will get you into the park one hour before regular park guests with Universal Early Park Admission!