Universal Studios Vs Disney World – The Ultimate Comparison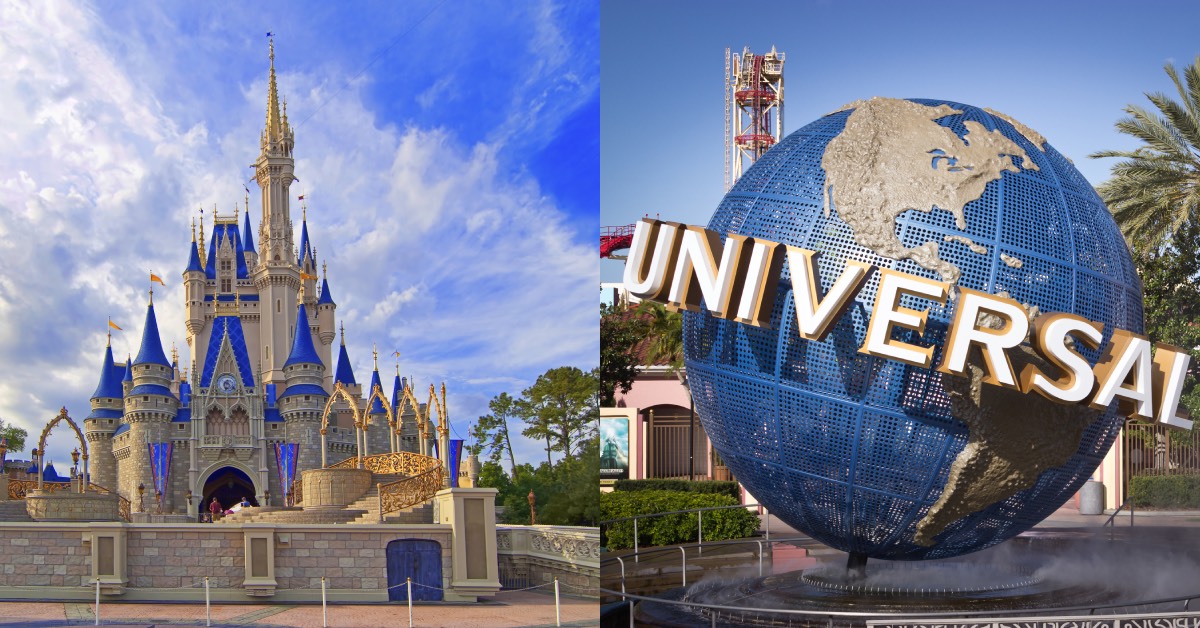 Universal Studios Vs Disney World – The Ultimate Comparison
This article is your ultimate guide to Disney vs Universal Orlando! There is no denying that both Universal Studios and Disney World parks are the stars of Orlando, Florida. These ginormous resorts offer more than just rides, food, and entertainment; they offer adventures and experiences. So the question of which is better, Universal Studios Vs Disney World, is really up for interpretation and opinion.
That's why we're going to lay it out the differences between Disney and Universal Studios so you can make the ultimate decision (and there are no wrong answers)! We hope you find this post helpful, and if you are planning a trip to Universal Orlando be sure to check out our other FREE vacation planning tools. Our goal at The Park Prodigy has always been to help you save time on your next vacation and find the cheapest Universal Orlando tickets and Walt Disney World tickets! 
So if you're ready to compare Universal Studios vs Walt Disney World read on!
Universal Studios vs Disney World Theme Parks
Disney and Universal are both composed of more than one park, so when deciding on Disney or Universal, you need to go in depth with which resorts have which parks, and what each one entails.
Universal Studios Theme Parks
Universal Studios has 3 theme parks; Universal Studios, Islands of Adventure, and Volcano Bay. However, it also features Universal CityWalk Orlando, their entertainment complex. There are also eight hotels that are featured on Universal resort property. It's also important to note that contrary to popular belief the Wizarding World of Harry Potter is not one of the individual theme parks, but located in both Universal Studios and Islands of Adventure.
Universal Studios Orlando has long been considered the destination for thrill-seekers and for good reason! Home to some of the classic attractions such as Revenge of the Mummy and the Hollywood Rip Rocket. It's also home to the second location of the Wizarding World of Harry Potter, Diagon Alley which features shops, restaurants, and the ride Escape from Gringotts. However, we don't believe that Universal gets enough attention for it's family friendly rides such as E.T., Men in Black Alien Attack, and the Simpsons ride!
Islands of Adventure is jam-packed with, you guessed it, adventure! This park is most known for the original Harry Potter land with rides like Harry Potter and the Forbidden Journey and the newest attraction Hagrid's Motorbike Adventure! It's also home to Dr. Seuss Land where you'll find lots of family-friendly rides, Marvel World where you'll find the Incredible Hulk roller coaster, Toon Island where you'll find water rides, and more!
Make no mistake about it, Universal Orlando is a great destination for all families.
Disney World Theme Parks
Disney World consists of 4 theme parks; Magic Kingdom, Animal Kingdom, EPCOT, and Hollywood Studios. It also has two water parks; Blizzard Beach and Typhoon Lagoon. Disney Springs is featured on site and contains many entertainment spots, restaurants, and shopping. There are currently more than 25 Disney resort hotel locations.
How Much Time Do You Have When Comparing Universal Vs Disney World
As you can see above both Walt Disney World and Universal Orlando offer different experiences in terms of theme parks and water parks. So we feel one of the easiest questions to ask yourself when deciding if you should visit Disney World vs Universal Orlando is how much time do you have?
We have covered this in detail in a few of our blogs however we feel the best way to see everything Walt Disney World has to offer is to plan at least 6 days for your vacation. However, deciding how many days you need for Universal seems to be a bit easier as it's smaller compared to Disney. We feel that guests can typically see a majority of Universal Orlando in 3 full days. Now of course that's not saying that you might want to extend that to really relax and enjoy everything that Universal has to offer. We just feel like if you only have time for one destination when deciding Universal Vs Disney World the below outline is super helpful!
Related Article: Complete Guide to Universal Orlando Early Admission! 
FastPass+ Vs Express Passes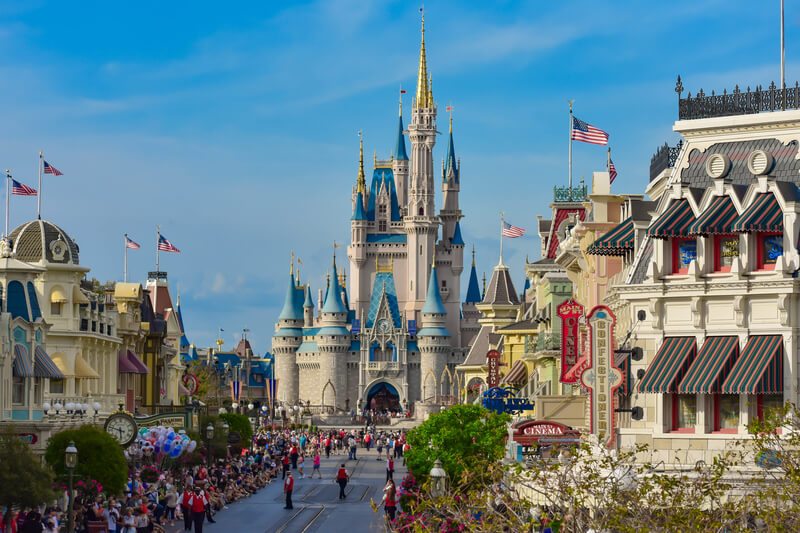 Another important factor when considering the differences between both Disney World and Universal Studios is their Fastpass+ and express pass services. It's important to understand the differences between the two as the Disney version is free and the Universal Express Pass will be an additional cost per day. However we feel both systems have their pros and cons.
The Disney Fastpass+ system is entirely free for guests with a valid Walt Disney World ticket. The biggest difference however is guests can only pick three Fastpass+ ride selections at a time. Guests can add an additional Fastpass to their My Disney experience account once all three have been used, so we always recommend making your fast passes as early as you can in the morning.
The Universal express pass however is as add on option that can be purchased with your Universal Orlando tickets. The express passes are expensive and in some cases can be more expensive than the actual price of tickets for that day. Guests can purchase two options which include riding one ride per day or an unlimited option.
We do feel like this can be a great choice for guests who are looking to get as much done as they can if they only have one or two days to visit the parks. There are also certain on-site Universal Orlando hotels which include the express passes at no additional cost!
Which is Bigger, Disney World or Universal Studios?
Universal Studios' 3 parks are based upon 840 acres. Disney World, on the other hand, is almost twice the size of Manhattan with about 25,000 acres. Therefore, when comparing Disney vs. Universal in terms of size, Disney World takes the cake.
Universal Studios vs. Disney World Prices
To be fair, admission prices for both resorts are not the cheapest. However, multi-day Universal Orlando tickets are cheaper than Walt Disney World tickets. But Disney does have packages that may be more versatile and beneficial towards your trip, which may be worth the price.
Generally, we suggest using our Orlando crowd calendar to see generally what time of the year is best to go vacation at one of these resorts.
Universal Studios vs Disney World Vacation Packages
Both resorts offer vacation packages to make your vacation as affordable and as fun as possible. When looking at Disney World vacation packages vs. Universal packages, consider looking into their dining plans, hotel and airfare deals, and other little offers that may be included.
We have found that every family has something unique that matters most to them and both resorts offer something for every group. Below are some of the most common factors when choosing which vacation package to choose:
Hotels: We would pick Universal Orlando as we feel they give more value especially in terms of room size and benefits such as express passes.
Dining Plan: Although Universal has a great dining plan, we would have to lean towards Disney just based on the amount of restaurant options on Disney World property.
Transportation: Although Disney has some of the most iconic transportation options between the monorail and the new Skyliner, we feel Universal is simply more convenient. The resort is smaller which means it takes less time to get around.
Pools: Although we love the pools at Universal, the theming of the Walt Disney World pools is on another level. This was an easy one!
Although there are many different choices, but Disney World does have more options to choose from when you compare them.
Character Meet & Greets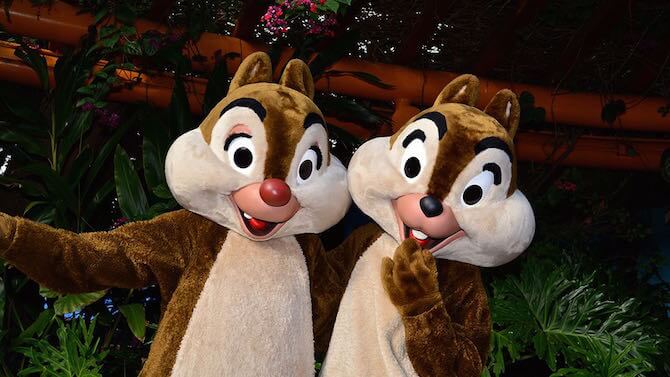 This is actually one of the hidden wild cards when trying to decide if you should visit Disney vs Universal! As you probably guessed the character experiences at both parks are very different as both companies own different intellectual property. However on the plus side here this really is simply a personal preference as you will meet some amazing characters no matter if you visit Disney World or Universal Orlando!  
Disney is well known for their most popular characters including Mickey, Donald, Minnie, and goofy as well as some of your favorite characters from the newest Disney and Pixar movies. Guests at Universal will be able to meet SpongeBob, the Simpsons, the Minions and even some famous Marvel super hero's!
Over all we would have to give the edge to Disney for the simple fact that they host so many different meet and greets you'll never run out of characters to visit. Guests can also attend one of the special events such as the Mickey's Not So Scary Halloween Party or Mickey's Very Merry Christmas party for special character interactions.
Universal Studios vs Disney Hollywood Studios- Are Universal and Hollywood Studios the Same?
While there may be a similar theme of movies, TV, and stardom in both parks, the answer is no. Disney's Hollywood Studios, originally called Disney-MGM Studios, is in Disney World and opened in 1989. It features rides on movies and shows like the Twilight Zone's Tower of Terror and Tory Story Mania. Universal Studios consists of movies like Harry Potter, the Mummy, and Transformers. When talking about Universal Studios vs Hollywood Studios Orlando, both parks contain unique Hollywood features that both require full experiences.
Islands of Adventure vs Disney World
Although Marvel Studios is owned by the Walt Disney Company, Marvel Super Hero Island is a feature of Islands of Adventure, which is a part of Universal Studios. It does get confusing because both resorts have a studio-themed park, however you'll be sure to see the Hulk and Dr. Doom rides in Islands of Adventure all while meeting Captain America.
When talking about Magic Kingdom vs Universal Studios, Magic Kingdom holds the well-known Cinderella Castle, which is located in Disney World. Universal Studios has their famous twirling globe, which also can be determined as the "world." So, while there are confusing similarities between Disney World and Universal, they differentiate in their icons.
Should I Go to Disney World or Universal Studios?
For the big kids (adults), Universal Studios has more of the adrenaline-inducing rides compared to Disney, even though Disney does have some. However, both resorts offer alcoholic beverages around the parks. Their entertainment boardwalks also have plenty of entertainment, restaurants, and shopping for adults, but they can also be fun for kids.
Kids will enjoy meeting characters like Scooby Doo and the Minions in Universal Studios, and also Mickey Mouse and Goofy in Disney World. There are more family-friendly rides in Disney if you are catering to a younger crowd.
The point being is that if you're trying to decide which park is better, Disney or Universal, there's an exceptional touch to both of them. The odds are you will find something special about each park and you'll like them equally for different reasons.
The one thing we do recommend- you must visit these parks at least once in your lifetime! Visit Universal Studios, drinking a butter beer in the Wizarding World of Harry Potter, hopping from Seuss Landing to E.T Adventure.
Then go on a safari hunt in Animal Kingdom in Disney World and watch the Fireworks over Cinderella's Castle.
We know whether you choose Orlando Disney or Universal, you'll be in for a lifetime of memories.