How Many Days for Walt Disney World in 2023?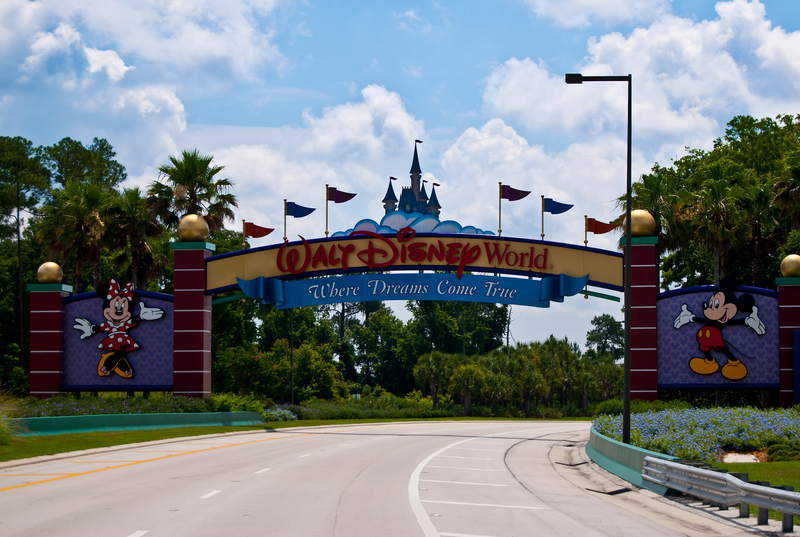 How Many Days for Walt Disney World in 2023?
One of the most common questions we receive at The Park Prodigy is, how many days should I spend at Disney World?  This answer isn't as easy as it sounds as every family has different goals and plans while in Orlando. The Disney parks are also constantly changing which is why we have updated this post to break down how many day you should stay at Disney World in 2023!
But, as we have a dynamic team – we've all done countless trips to Walt Disney World and know the perfect amount of days to travel. Whether you're looking for the perfect family trip, adults trip or more – we can answer how many days for Disney World 2023.
We hope you find this post helpful, and if you are planning a trip to Walt Disney World be sure to check out our other FREE vacation planning tools. Our goal at The Park Prodigy has always been to help you save time and money on your next vacation. This includes helping you find the best time to buy Disney World tickets as well as book amazing Walt Disney World vacation packages!
So if you're looking to figure out how many days to spend in Disney World read on!
SPECIAL NOTE: If you need help picking the best time to visit Walt Disney World for your next vacation be sure to check out our Disney crowd calendar!
How Many Days Should You Stay at Disney World in 2023?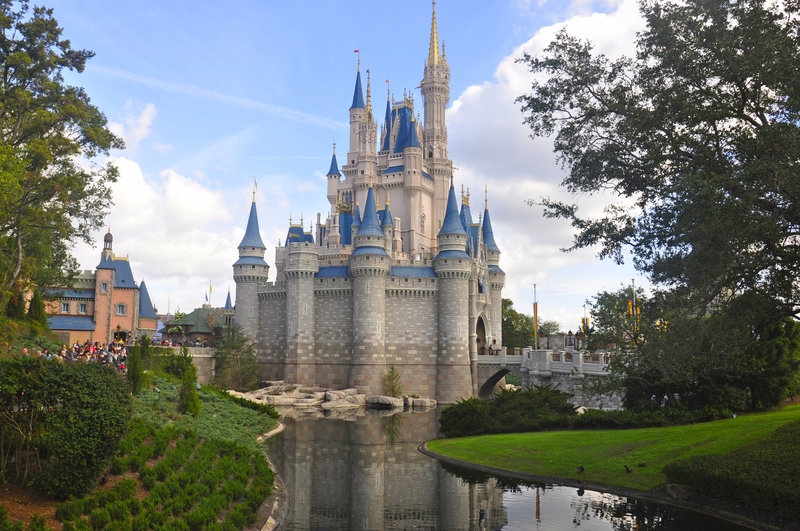 Right away, before we really get into the specifics of how many days do you need in at Disney World, if it's your first time – we recommend a week. But, if you're in the process of planning a trip to Walt Disney World, you might be looking for some expert tips. Regardless of if you plan on staying in Walt Disney World for one day or an entire week there are a few tips and tricks we recommend to have the most magical time possible.
Tips & Tricks When Deciding How Many Days You Need for Disney World
Don't expect to do it all. This tip is true no matter the length of your trip, and one of the most common mistakes we see many families make. The entire point of a Disney vacation is to relax and have fun as a family. Maybe you can see it all, but you will be stressed out the entire time. Always plan and be as prepared as possible but don't forget to enjoy your trip!
Be sure you know all there is to know about the Disney Genie +. Disney has gotten rid of FastPass, which could impact your trip. The Disney Genie is a free planning service that also offers paid services like Lightning Lane.
If this is your first time visiting Disney be sure to check out our free touring plans.
Pay Attention to Disney World Ticket Pricing
Our favorite tip for picking how many days to visit Disney is to pay attention to Walt Disney World ticket pricing for the week you plan to visit. The cheaper the tickets the more likely it is that the parks won't be as crowded during that time of year. So we have found that less crowds means you need less days to spend in the park. Not only that but this tip will also help you find the cheapest Disney World ticket pricing throughout the year!
Related Page: Discount Disney World Tickets 
How Many Days Should I Go to Disney World?
Let's dive right into the question on everyone's mind: how many days should I spend at Disney World? Or, more specifically, how many days do I need for Disney World? Our steadfast recommendation is a minimum of seven days. Why this duration? The primary rationale is that you'll likely require at least two days to immerse yourself in some of the four main Disney World theme parks, such as the iconic Magic Kingdom. A week also affords you ample time to explore the aquatic adventures at the Disney World water parks and indulge in retail therapy at the Disney Springs shopping area.
It's important to note that even a week may not suffice to experience everything Disney World has to offer. So, you may wonder, how long to spend at Disney World? While our guideline is seven days, the beauty of a Walt Disney World Vacation lies in its vast array of experiences. You don't necessarily have to see and do it all to have a fulfilling trip. Continue reading to discover how to craft the most magical and memorable Disney vacation possible.
Is 7 days at Disney too much?
Another question you might be pondering is, is 7 days at Disney too much? To answer this, let's consider what Disney World encompasses: four main theme parks, two Disney Water parks, a shopping district, and over thirty Disney World hotels offering diverse dining options. Given this extensive array of attractions and activities, 7 days at Disney is far from excessive.
In fact, it may not be sufficient to fully experience all that Disney World has to offer. So, you might be wondering, how many days should you spend at Disney World? The primary reason for recommending a week is the sheer scale and variety of Disney World. Therefore, we believe that 7 days is the ideal duration, particularly if this is your inaugural visit.
To put it another way, how many days Disney World truly requires for a comprehensive experience remains a subject of debate. However, our consistent answer is that a week offers a well-balanced time frame to get a fulfilling and magical Disney experience.
Related Page: The Cheapest Disney World Hotels 
How Many Days to Spend at Each Disney World Park 2023?
As many of us know, or are quickly finding out there is so much planning that goes into a Walt Disney World vacation! With four main theme parks (Magic Kingdom, EPCOT, Hollywood Studios, and Animal Kingdom) plus two water parks at Disney World there is really so much to do. So it's a tough question when figuring out how many days should you stay at Disney World? The main reason is it's not as easy as saying you'll simply spend one day at each park. This has always been the case but even more so now with the recent additions of Star War's Galaxy's Edge and Toy Story Land at Hollywood Studios as well as Pandora World of Avatar and many more new attractions around WDW.
Things have also become a bit more complicated with the new Disney World reservation system. Like we said there is a ton of planning that goes into a Disney vacation and everyone will have something different that works for them. So let's take a look at how many days to spend in each Disney World park.
How many days do you need for each Disney park?
Magic Kingdom: Two Days
EPCOT: Two Days (Festival included)
Hollywood Studios: One Day
Animal Kingdom: One Day
Below we will dive in a bit deeper into why we have each park broken out like we do!
Related Page: Latest Disney World Ticket Deals
How Many Days for Magic Kingdom?
The second most popular question we receive on this topic is, how many days do you need for Magic Kingdom? As a general rule, you should plan two full days when trying to decide how many days to spend at Magic Kingdom park. And the main reason is the Magic Kingdom is by far the most popular theme park at Walt Disney World and has the most amount of rides out of all four parks as well. Not to mention all of the amazing shows, character meet and greets, and nighttime parades and fireworks. There simply is not enough time in one day to see and do it all. You can still have a great time with one day at Magic Kingdom, just know that you may have to pay for Disney Genie + if you're wanting to ride popular attractions while visiting during a peak time. Please note that the Walt Disney World 50th Anniversary Celebration is happening right now. That means for the next 18 months, there will be a lot more to see and do than during a non celebration year.
And just as we discussed above the Magic Kingdom is one of the biggest drivers in Disney World single day ticket pricing. So when trying to decide if you need one or two days at the Magic Kingdom be sure to check out the Disney World ticket prices. The cheapest Disney World tickets will allows show you the days with the lowest crowds.
How many days for Magic Kingdom in Disney?
Related Page: Discount Disney World Tickets 
How Many Days for EPCOT?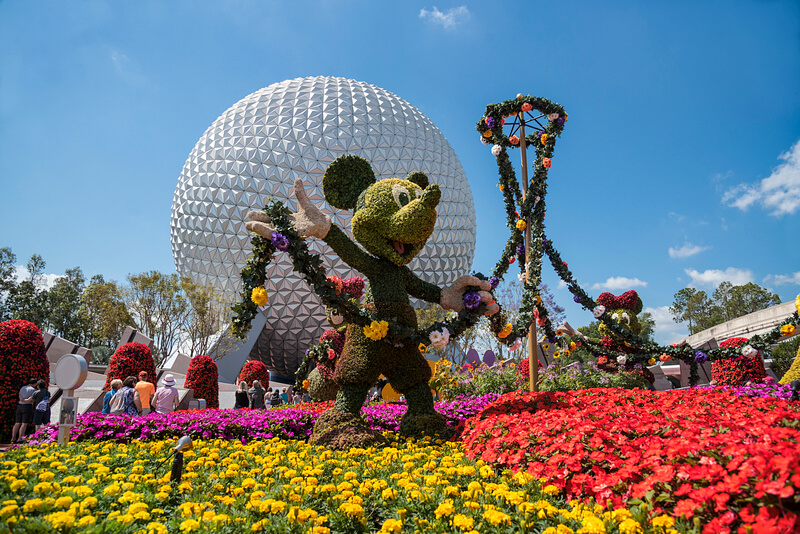 The simple answer is to plan two days when deciding how long to spend at EPCOT. It's important to note that until recently we had EPCOT as a one day park, however it seems like Disney almost always has a festival going on these days. For that reason we feel EPCOT is a two day park specifically for adults visiting Disney, older teens and foodies. The reason being is you will almost certainly need two days to taste your way around World Showcase and sample all of the food booths. However it's important to note that EPCOT is by far the easiest Disney World theme park to enjoy in one day if you are visiting with small children and rides are your main priority. We have easily finished all of the main EPCOT attractions by 2:00 PM with plenty of time to relax back at the pool. But if you love to explore through all of the World Showcase museums, snack and drink, and watch the night time shows, you might need two days to cover it all.
How many days at Disney World EPCOT?
How many Days at Disney World for Adults Visiting EPCOT?
As discussed above If you're visiting EPCOT and looking to take advantage of all of the unique food and drink options we recommend two full days. This is especially true if you plan to visit during EPCOTs Food and Wine Festival, EPCOTs Flower and Garden Festival,  EPCOTs Festival of the Arts or EPCOTs Festival of the Holidays. 
So if any of these events seem exciting to you and you're wondering how long does it take to do Epcot, a festival can take up an entire day. Rides like Frozen Ever After sometimes have a one to two hour wait, as well as Test Track and Soarin'. With the addition of Guardians of the Galaxy Cosmic Rewind in 2023 and many more new features coming with the 50th Anniversary Celebration, you may need multiple days to enjoy everything.
Related Post: Complete Guide to the Best Restaurants in EPCOT
How Many Days for Hollywood Studios?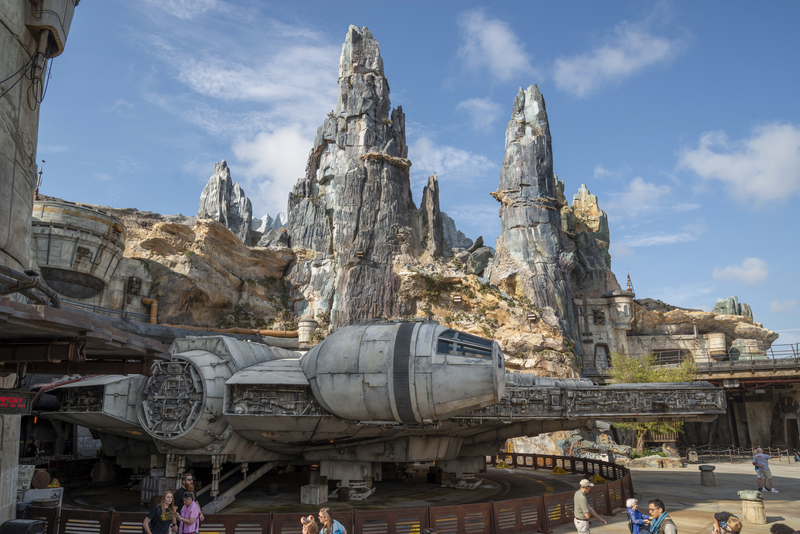 Okay, so next you might be wondering, how many days do you need at Hollywood Studios? And as a general rule of thumb the Disney vacation planners at The Park Prodigy always recommend one or two days but it is entirely dependent on what is most important to you when visiting. For example for families who are only looking to go onto the most popular attractions then we feel like you may only need one day in Hollywood Studios.
However we have found that two days at Hollywood Studios really provides enough time to enjoy all of the attractions, shows, dining experiences, and any extras that this amazing park might have to offer! Be sure to secure Disney  Genie +reservations for in-demand attractions like Rise of the Resistance, Slinky Dog Dash, and Mickey & Minnie's Runaway Railway. And don't forget to catch Fantasmic to end the perfect Hollywood Studios night!
How many days should for Hollywood Studios?
If you need additional help planning the best time to visit Disney World be sure to check out our Disney Crowd Calendar! 
How Many Days for Animal Kingdom?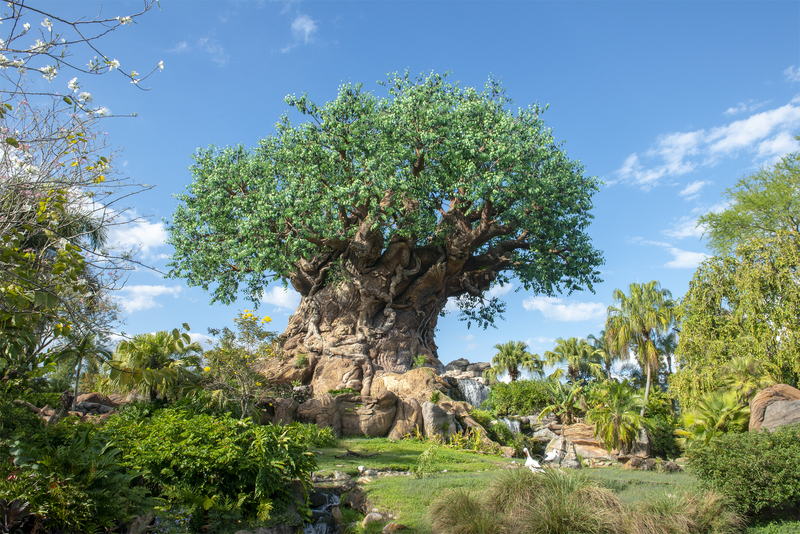 This topic has sparked considerable debate within the Disney community. There are enthusiasts who firmly believe that Animal Kingdom is a two-day park. However, our expertise in planning Disney vacations leads us to a different conclusion. We generally recommend dedicating one full day when visiting Animal Kingdom park.
With a well-crafted game plan, guests can effortlessly experience all the major attractions, including Avatar Flight of Passage, Kilimanjaro Safaris, and Expedition Everest. This schedule also allows ample time to enjoy live performances such as the Festival of the Lion King and Finding Nemo – The Musical. So, how many days do you need for Disney World as a whole?
While the answer varies depending on individual preferences, a week is often a good starting point. But if you're considering a shorter visit, an Animal Kingdom half-day itinerary might not be the best choice to capture the full essence of the park. Therefore, when pondering how many days at Disney, remember that each park, including Animal Kingdom, offers a rich array of experiences that may require more than just a quick visit
How many days to spend at Disney World's Animal Kingdom?
Related post: Guide On How to Get Cheap Disney Tickets
How Many Days to Enjoy Disney World?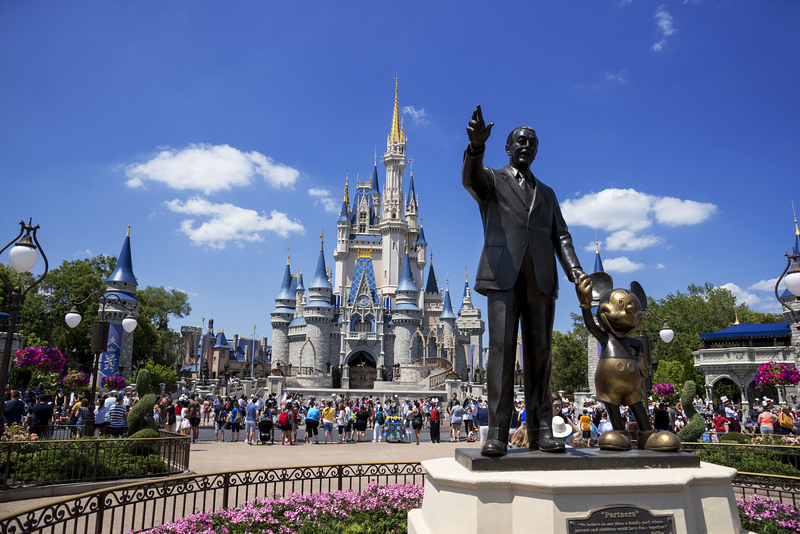 As you can see above we just outlined 5-6 jammed packed days and we haven't even touched on the two Disney water parks or Disney Springs. So how many days do you need to enjoy Walt Disney World? We feel 7 days should be your minimum stay, especially if you plan on visiting the Disney World water parks (Typhoon Lagoon and Blizzard Beach) and Disney Springs. The extra day or two in between parks will make your trip that much more relaxing. Most guests love relaxing at the Disney World resorts, and taking a full day for just Disney pools! Walt Disney World has some of the best resorts in the country that offer fun and exciting activities like Movies Under the Stars, boat rentals and more. There is nothing like taking a break between busy theme park days and just relaxing and refreshing.
How many days for the best Disney World vacation?
Quick answer: 7 Days 
Related post: Complete Guide to Disney World Payment Plans
How Many Days for Disney World's Four Theme Parks?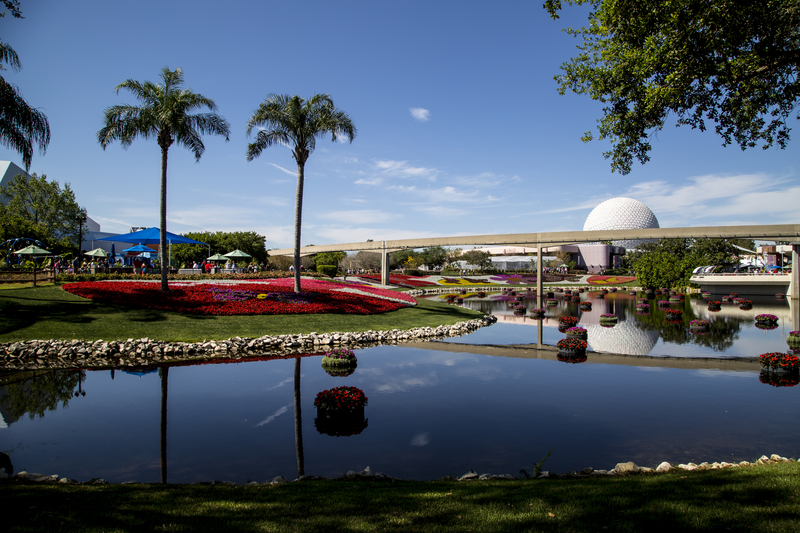 Quick Answer: 5 Days 
If you're on a tight schedule and your primary goal is to simply enter the parks, experience as much as you can, and then depart, a long weekend could suffice. You could technically cover one theme park per day in a four-day span, but why not give yourself a little breathing room? As previously discussed, you could divide your time at the Magic Kingdom into a leisurely two days, allowing you to fully immerse yourself in the enchanting atmosphere. Alternatively, you might opt for a day of relaxation by your hotel pool.
It's also crucial to factor in travel time. After a long flight, you might need an entire day just to recover and acclimate. So, how many days for Disney World and Universal combined? Given the additional attractions at Universal Studios, you might want to consider extending your trip to at least a week or more.
When contemplating how many days to visit Walt Disney World, remember that each park offers a unique set of experiences that may require more than just a quick visit. Specifically, when considering how many days at Magic Kingdom, two days would allow you to explore the park at a more relaxed pace, ensuring you don't miss out on any of its iconic attractions.
How Many Days for Typhoon Lagoon or Blizzard Beach?
Short Answer: One Day
We're big fans of both Disney's Typhoon Lagoon and Blizzard Beach, and based on our experience, you can accomplish a lot with just one day at each water park. That said, if your primary objective is relaxation rather than ticking off a list of attractions, you could easily extend your stay to more than one day, particularly at Typhoon Lagoon, which offers a serene tropical atmosphere perfect for unwinding.
So, when you're calculating how many days in Disney World you'll need for your trip, don't overlook the water parks. They offer a different kind of Disney magic, one that's more laid-back but no less enchanting. Whether you're a thrill-seeker looking to conquer every water slide or someone who just wants to float along a lazy river, these parks have something for everyone. Therefore, while one day might be sufficient for a whirlwind tour, additional days would allow for a more leisurely and comprehensive experience.
Related Article: The Complete Guide to Typhoon Lagoon Vs Blizzard Beach 
Disney World in 2 Days For Adults?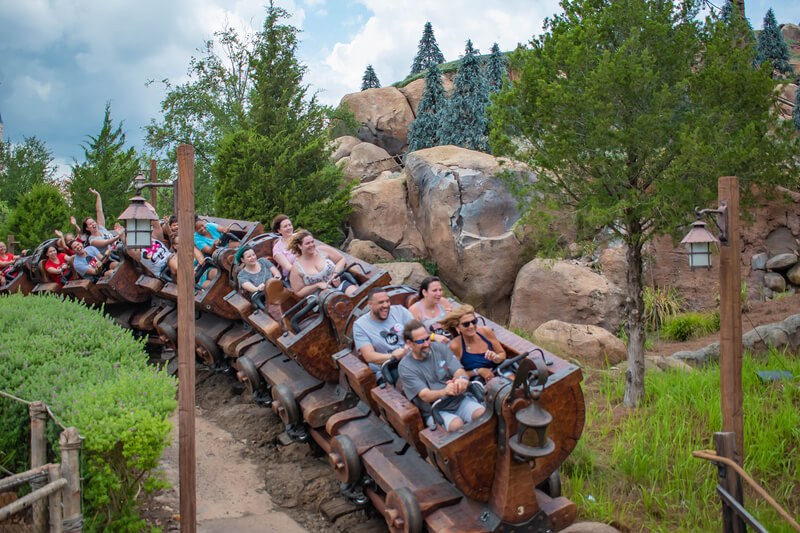 If you're planning an adults-only trip to Disney World—which, by the way, can be incredibly fun—you might be pondering, how many days should adults spend in Disney? Our general recommendation is at least 2 days for an adults-only Disney World adventure.
Why two days? Well, we've found that Epcot alone can easily fill an entire day, especially if you're keen on exploring the World Showcase and partaking in the 'drink around the world' experience. This park offers a unique blend of cultural experiences, fine dining, and entertainment that adults often appreciate.
By adding a second day to your itinerary, you have the opportunity to experience that quintessential Disney magic at the Magic Kingdom, or unleash your inner Star Wars aficionado at Galaxy's Edge in Hollywood Studios. So, when you're considering how long to stay at Disney World, especially for an adults-only trip, two days offer a good balance between leisure and excitement.
But let's not forget, the question of how many days do you need in Disney World can vary greatly depending on your interests. Whether it's the thrill rides, the culinary experiences, or the myriad of shows and parades, Disney World has a lot to offer that can't always be condensed into a short trip.
Related post: Best Disney World Hotels for Adults
How Many Days to Spend at Disney World 2023 – Conclusion 
So how long should you plan your trip to Disney World? The simple answer is stay as long as you can afford and plan around that! No matter how long you stay at Walt Disney World if you plan your trip the right way you will have a great time. 
Ideal Length – 6-7 days is the best length if you are looking to visit all four Walt Disney World theme parks, two water parks and Disney Springs. 
Short Trips – The most important thing to remember with quick trips is to plan your days and pick exactly which rides you want to see. You won't be able to do it all and that's okay!
Related post: The Cheapest Time To Go To Disney World
How Many Days For Disney World FAQ

Q: Is one day enough for Disney World?
Although you might have seen videos on YouTube of guests visiting all four Disney world theme parks in one day it's simply not enough. Guests might be able to visit one of the four main Disney World theme parks in one day. But for parks like The Magic Kingdom it might be stretch and an extremely long day.
Q: Can I visit Magic Kingdom and Hollywood Studios in one day?
On average it will be almost impossible to visit Magic Kingdom and Hollywood Studios in one day and get onto every ride. The Magic Kingdom theme park alone is one of the most popular theme parks and our suggestion would be to plan two full days to really see it all! Hollywood Studios is also a full day event, especially if you are trying to see all of the main attractions including Toy Story Land and Star Wars Galaxy's Edge.
Q: How many days to visit Disney World and Universal Studios?
We would recommend you plan for at least six full days if you are trying to see Disney World and Universal Studios Orlando. This would allow you one full day at each four of the Disney theme parks and two full days at Universal Orlando.
When is The Best Time to Visit Disney World?
Our Disney  World Crowd Calendar is the best tool to help you get the most out of your time in the parks. We break down park crowds, park hours of operation, ticket prices, and average temperature. We also break down the best time to visit Disney World based on specific times of the year and special events.
Are You Ready to Plan Your Next Disney World Trip?
Are you planning a trip to Walt Disney World? Be sure to speak with a Disney World Travel Agent for the most recent deals and promotions. The Park Prodigy will provide a Free Quote for all Disney World Vacation Packages. The Park Prodigy can also help you save up to $20 per ticket when purchasing your Walt Disney World Tickets, and we offer promotional discounts for special events such as Mickey's Not So Scary Halloween Party Tickets and Mickey's Very Merry Christmas Party Tickets. If you're brand new to Disney vacation planning we recommend our Walt Disney World Planning Page! Learn more about Disney hotels by reading our Walt Disney World Hotels Review page.
Don't forget to check out our wonderful friends over at Theme Park Today, as well!