Everything You Need to Know About The Universal Photo Pass 2023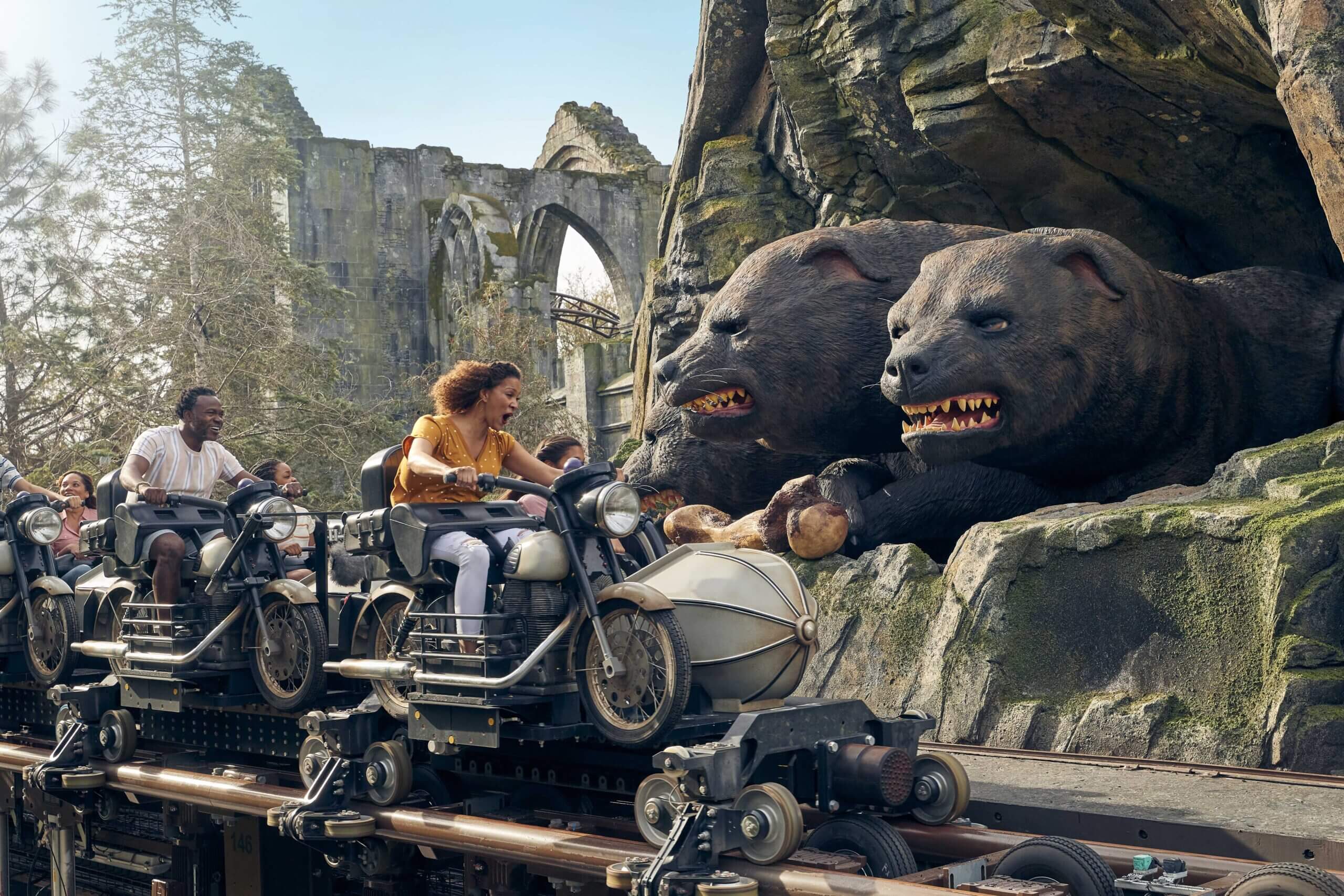 Everything You Need to Know About The Universal Photo Pass 2023
This article is your complete guide to the Universal photo pass 2023! One of the best ways to capture memories of any vacation is by snapping pictures of all the highlights. When guests visit Universal Orlando Resort, they have the option to take their own photos or use a paid photo service called MyUniversal Photos to do it for them. In this guide, we are going to tell you all there is to know about My Universal Photo, like the cost, where you can use it and more!
We hope you find this post helpful! Our goal at The Park Prodigy has always been to help you save time and money on your next Universal Orlando vacation!  If you are planning a trip to Universal Orlando be sure to check out the latest deals on Universal Orlando vacation packages and our discounted Universal Orlando tickets which include EARLY PARK ADMISSION to the Wizarding World of Harry Potter!
So if you're ready to find out everything you need to know about My Universal Photos, read on!
SPECIAL NOTE: If you're looking for the best time to visit Universal Orlando check out our Universal Crowd calendar! 
Universal Orlando Crowd Calendar
Universal Photo Pass Overview 2023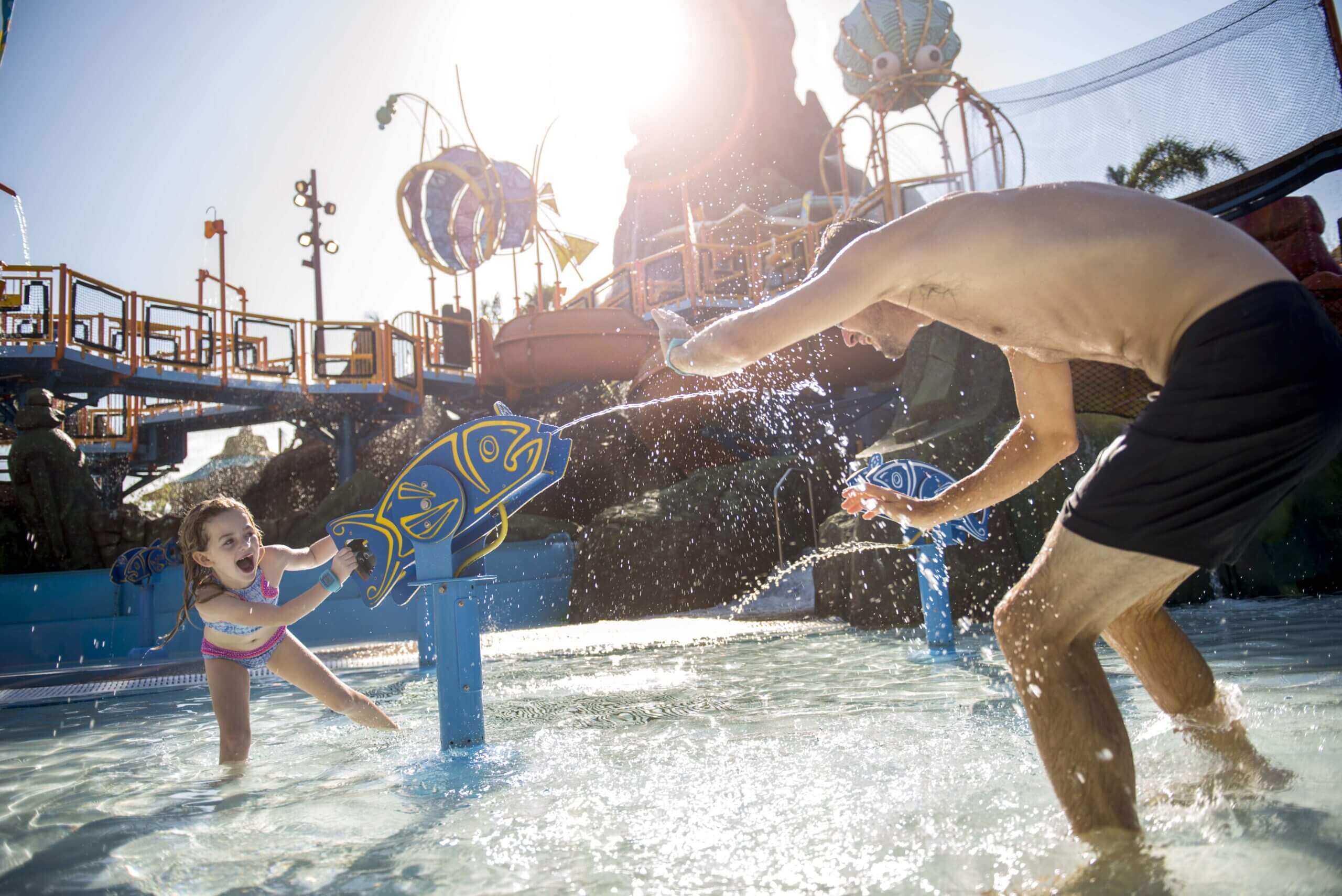 Let's start this guide with the most common question we receive which is, what does the Universal photo package include? Very simply for a flat fee you will have access to unlimited digital copies of all of your Universal photos within the parks and on the participating rides. That means the thrilling moments on rides, awesome character interactions and even perfect moments can be captured and kept as memories or even turned into specialized merchandise!  The My Universal Photo package is an extra add on that can be purchased before or during your Universal vacation. Photos at Universal Orlando are taken in partnership with Colorvision's Amazing Pictures to produce high-quality, vibrant photos.
How does the photo pass work at Universal?
Let's start with the most common question and that is, how does the photo pass work at Universal? The photo pass is currently sold at Universal Orlando and comes in a package of one or three days that includes unlimited access to digital copies of all your in-park and ride photos. The one day pass will cost $75.00 plus tax and the three day pass will cost you $95.00 plus tax. It's important to note that guests will receive two photo cards for each Universal photo package purchased. From our experience running around the parks the two cards work very well for groups of two – five people as more times than not you will be split up evenly. However we have found that only having two cards can be a problem once your group does get bigger than five people.
Keep an eye out as you walk around the Universal Orlando Resort theme parks, as there are photographers who will offer to take the photos of you and your party. Along with every Universal picture package is a card that the photographer will take from you and scan before capturing your photo. There are also select rides that offer Universal Orlando photos which are taken of your party while on the ride.
Where can I use My Universal Photos?
Universal Studios Florida
Islands of Adventure
Volcano Bay
Do you pay for Universal PhotoPass?
One of the things that we have found different at Universal Orlando compared to the Disney World memory maker, is that guests do have to purchase the Universal photo pass in advance to save many of the in ride photos. This is different from Walt Disney World as many of the photos will automatically link to your My Disney Experience with a watermark. From there, guests can decide if they would like to purchase the photos or not.
Related post: Our Guide to Hogsmeade Village at Universal Studios
What Kind of 2023 Universal Studios Photo Packages are There?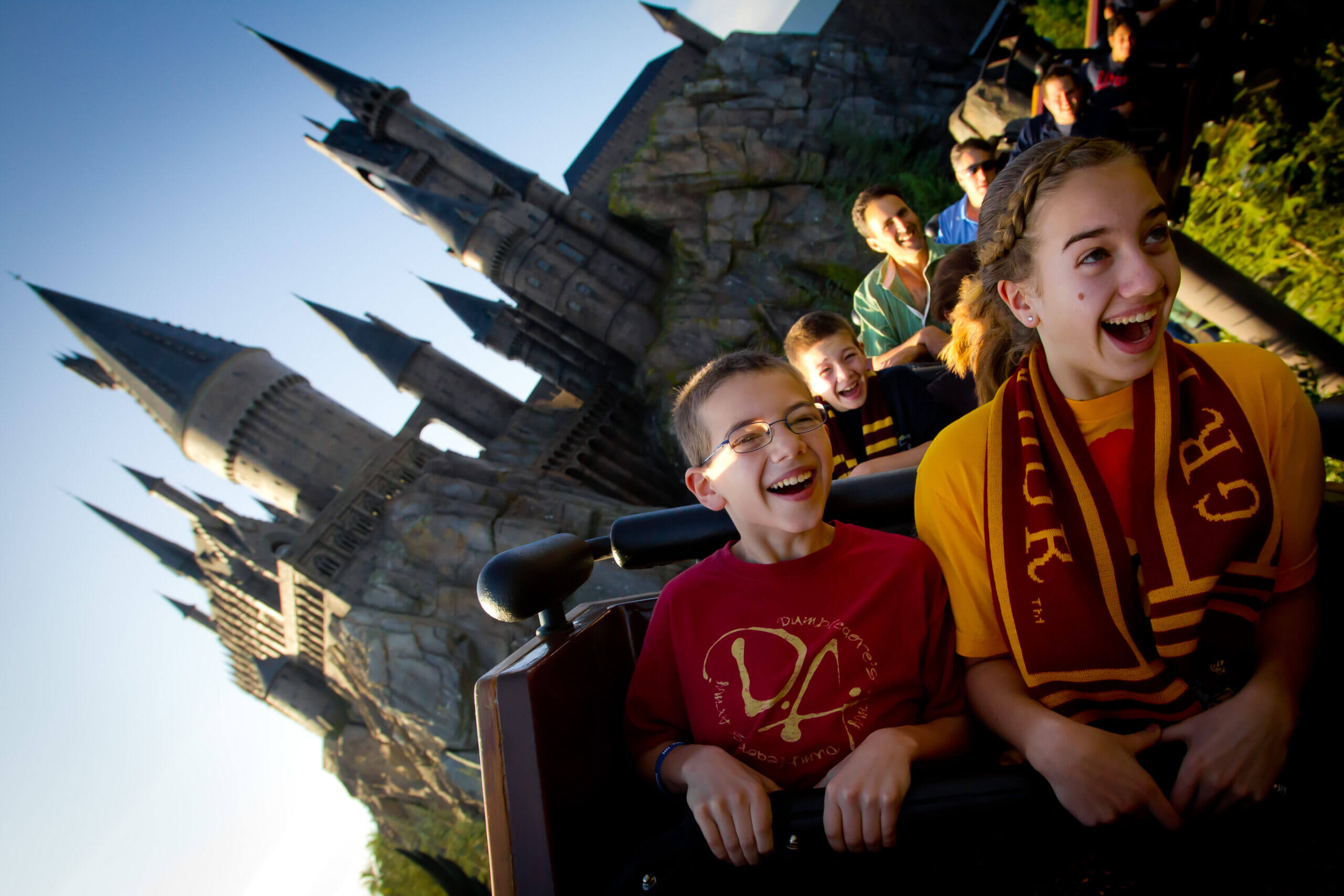 When it comes to the Universal Orlando PhotoPass, it isn't a one size fits all. There are three different packages that guests can purchase.
1-Day Photo Package
3-Day Photo Package
1- Day Photo Package at Volcano Bay
What's included in a 1-Day Universal Photo Package?
One whole day of Universal photos taken in the parks (All three parks are valid)
Unlimited Downloads
My Universal Photo lanyard and card used to scan for photos
Discounts on the My Universal Photo gift products and in park photo prints
One 4×6 and one 5×7 physical print at time of purchase
Viewing and sharing of photos on the Amazing Pictures Mobile App
3-Day Photo Package
Up to three days of photos inside of the theme parks (all three parks are valid)
Unlimited digital downloads
Universal lanyard and photo pass card
Discounts on in-park photo prints (as low as $2.00 a print) and My Universal Photo merchandise
One free 5×7, one free 4×6 in the parks or online
Viewing and sharing of photos on the Amazing Pictures Mobile App
1-Day Volcano Bay Package
One day of Universal photos at Volcano Bay
Unlimited digital downloads
Viewing and sharing of photos on the Amazing Pictures Mobile App
Can I buy individual prints of photos at Universal?
Yes, you can purchase individual physical prints of photos at Universal without a photo package. We will talk about the pricing of individual Universal photos next.
Related post: Guide to Spending One Day at Universal Islands of Adventure
How Much is the Universal Photo Pass Package 2023?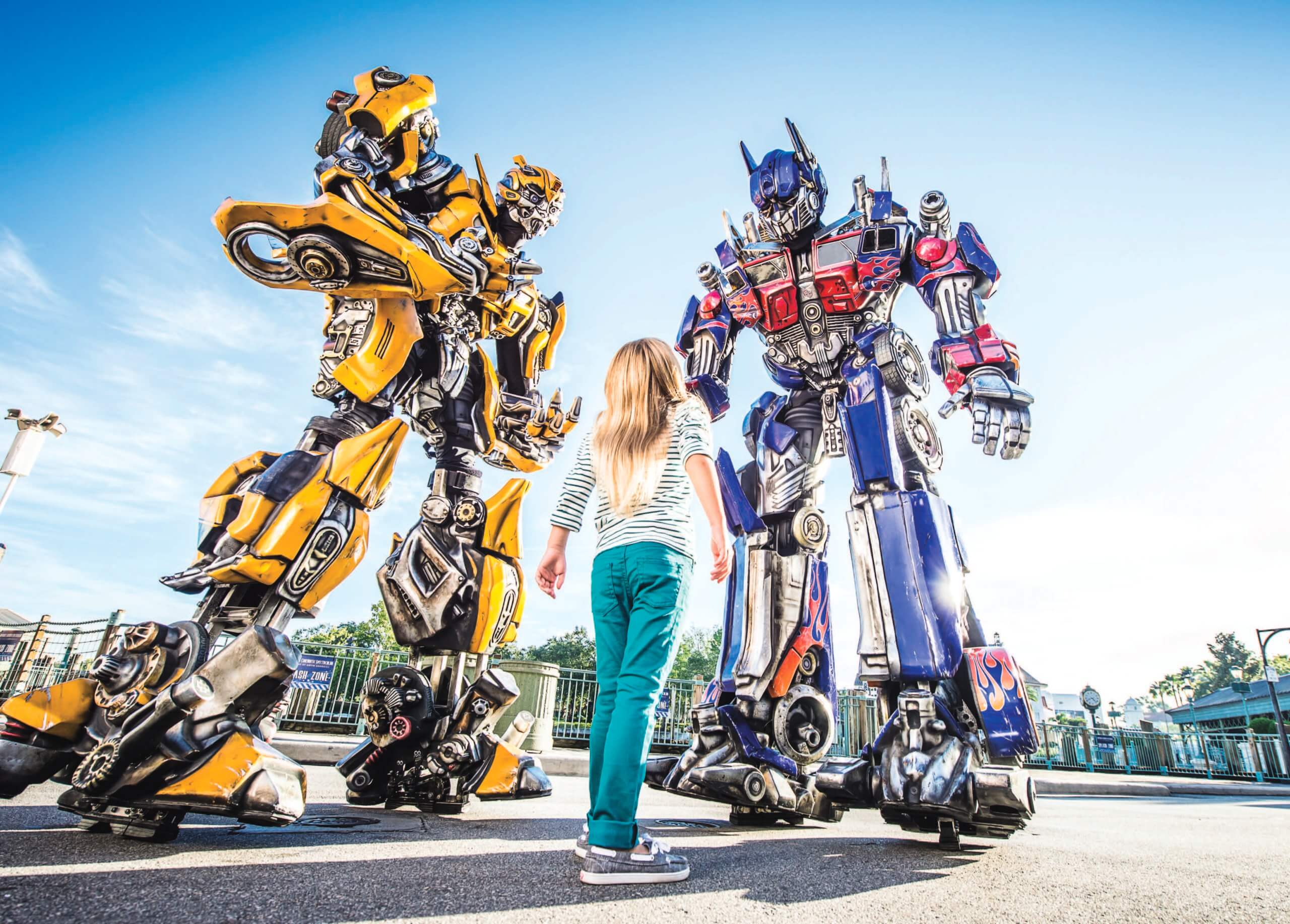 So, how much is the photo pass at Universal Orlando? Each photo package has a different price, as well as, individual physical prints of the rides. You can purchase the Universal photo packages in advance online and save about $10 per package or purchase them in person for a slightly higher price.
Prices of Universal Studios Photo Packages
1-Day Photo Package (Online price) – $75 plus tax
3-Day Photo Package (Online price) – $95 plus tax
1- Day Volcano Bay Package (Online price) – $45 plus tax
The online My Universal Photo packages do not become valid until you activate them inside of the parks. So make sure to stop by a Universal Photopass station at the front of the park you're visiting first.
What is the pricing for individual Universal Orlando Resort photos?
If you're wanting to do a more à la cart option of Universal photos, that is absolutely an option for guests. For an individual 5×7 physical print without a package, it is $21. If you are looking for both a physical print and a digital copy, it is $26 per photo.
There are some exceptions to the this rule, like the popular Universal Orlando roller coaster Hollywood Rip Ride Rockit where there is unique pricing due to other features.
What Universal Studios ride photos have special pricing?
Hollywood Rip Ride Rockit (Special DVD pricing)
Harry Potter and the Escape from Gringotts (Larger pre-ride photo with specialty framing and  placement)
Harry Potter and the Forbidden Journey (more expensive due to licensing)
The Amazing Adventures of Spider-Man (Specialty framing and placement)
So make sure to check the Universal photo kiosk at the end of the each attraction if you are concerned about your photos.
Related post: The 7 Best Rides at Universal Orlando Ranked
What Rides Have My Universal Photos On Them?
One of the best parts about Universal Orlando Resort photos is that you can get your photo taken while you're on one of the many amazing Universal rides. That's right, in the middle of the action, Universal has cameras set up during ride experiences to remember your adventure forever. But unfortunately, My Universal Photos are not on every single ride, so we are going to share with you our list of Universal on-ride photos!
My Universal Photo Ride List – Universal Studios Florida
Men In Black: Alien Attack
Revenge of the Mummy
Hollywood Rip Ride Rockit
Harry Potter and the Escape from Gringotts (Queue)
E.T. Adventure – (Gift Shop)
My Universal Photo Ride List – Islands of Adventure
The Incredible Hulk Coaster
The Amazing Spider-Man
Dudley Do-Right Ripsaw Falls
Jurassic Park River Adventure
Harry Potter and the Forbidden Journey
The High in the Sky Seuss Trolley Train Ride (Queue)
Hagrid's Magical Creatures Motorbike Adventure
Universal Orlando Ride Photos – Volcano Bay
Taniwha Tubes
Krakatau Aqua Coaster
Punga Racers
Ohyah and Ohno Drop Slides
Related post: Complete Guide to Butterbeer at Universal Studios
Where are other Universal Studios Photo Pass Locations?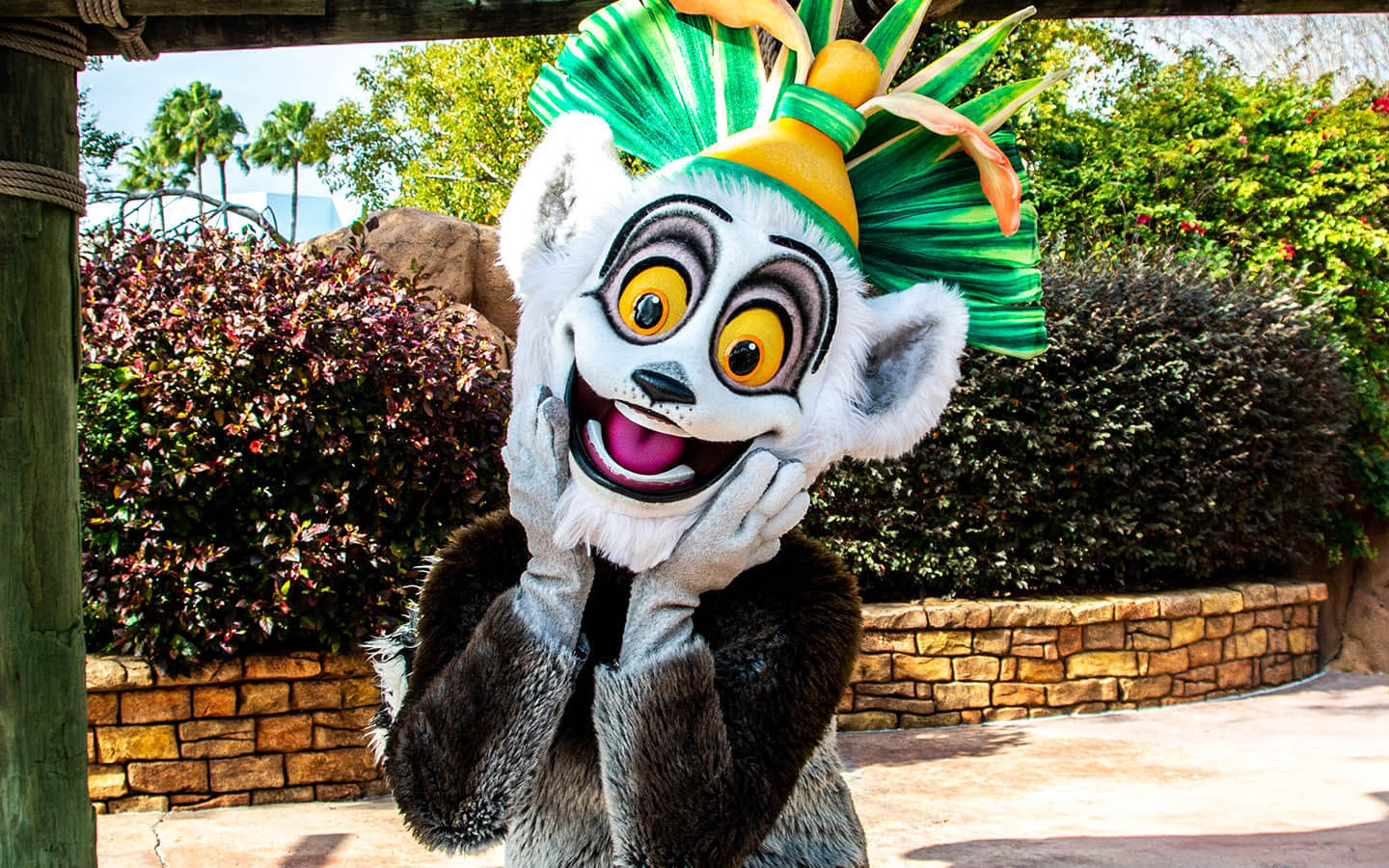 Of course, the Universal ride photos are extremely fun and make a for a great souvenir but there are also plenty of other photo locations for those who may not want ride photos. In all three parks you can find either professional photographers or automated My Universal Photo locations. Whether you're looking for the perfect park day kick-off photo, or a selfie with Spider-Man, there is a Universal photo opportunity for you. Below is a list of all Universal Orlando character meet and greets which are included in the My Universal Photopass.
Universal Studios Florida Photo Spots
Park entrance
Shrek meet and greet
Minions meet and greet at Despicable Me ride exit
DarkRoom on Hollywood Blvd.
Back to the Future Car
Revenge of the Mummy character spot
SpongeBob Shop (Photos with SpongeBob, Patrick or Squidward)
Roaming photographers during SuperStar Parade and other areas of the park
Islands of Adventure Photo Spots
Park entrance
Jurassic Park spinosaurus automated photo spot
Jurassic Park Raptor Encounter
Marvel SuperHero Island Character Meet and Greets (Spider-Man, Green Goblin, Cyclops, Wolverine, Storm, etc.)
Seuss Character Meet and Greets
Volcano Bay Photo Spots
Family Selfie Post
Volcano Selfie Post
Hug-A-Mo Selfie Post
Splash and Snap selfie post
Waturi Marketpalce
Krakatau Katy's
Related post: Complete Guide Inside Universal's Cabana Bay Beach Resort
How to View Universal Photos
So, how do you pick up photos at Universal Orlando? After the perfect moment was captured, there are a few ways you can pick up your Universal photos. Years ago, the only way to get your MyUniversal Photos was to pick up or print physical copies, but with newer tech, you can get digital downloads almost instantly.
My Universal Photo App/Website
If you have pre-purchased a My Universal Photo package, all of your images taken in the park will be uploaded to mobile app called "Amazing Pictures Mobile" or on Universal Orlando AmazingPictures.com  From here, you can download your photos, share them on social media or email them to yourself! The My Universal Photos app also allows you to archive your photos or have your photos printed on just about anything!
End of Ride Queues
If you do not have a My Universal Photo package, or just want to buy physical copies of your Universal ride photos, you can always stop by the photo spots at the end of ride queues. From here, you can add photos onto your My Universal Photo account or buy the physical copy of the photo itself. Some rides have completely automated My Universal Photos kiosks where you can scan your card and go!
Related post: The Ultimate Guide to Universal Orlando Rides 
Universal Photo Package Tips and Tricks
Now that we've learned all there is to know about the Universal Studios picture pass, we are going to let you in our best tips and tricks to make your vacation epic!
Purchase in advance
Not only will you save money purchasing your Universal picture pass in advance, but you also won't have to deal with the hassle inside of the parks once you're there! We always recommend purchasing your Universal tickets and extras in advance so you can better plan out your trip and have less stress once you're to the parks.
Don't forget about the special Universal photo shots
Throughout the Universal theme parks there are some photo opportunities to have "magic" shots where characters are added into the shot after it has been taken. You may be asked to pose in a certain way to later on have the image altered with some Universal favorites. If you or your party posed for some of these magic My Universal Photo shots and don't see them, make sure to stop by a photo kiosk to get the photo edited!
Make sure all of your My Universal Photos are linked to your account
One of the saddest things that can happen with your MyUniversal photo package is that a favorite photo taken hasn't been linked to your account. If you leave the Universal parks without ensuring all of your photos are linked to your My Universal Photo account, you might lose them. Unfortunately, unlinked photos do get deleted at the end of the night and there won't be a way to retrieve them.
Don't leave all the photos to the professionals
Lastly, don't always leave it to the professionals! Even if you buy a My Universal photo package, make sure to sneak in some selfies or other candid photos. Sometimes if you only leave the picture taking to the professionals, you might miss out on some awesome memories in between.
Related Page: Best Citywalk Restaurants 
Is the Universal Studios Photo Pass Worth it?
So last but not least, is the Universal Studios photo pass worth it? And on average the Universal photo pass is worth it. With the main reason being that there are over thirty Universal Studios photo pass locations throughout the three parks and on the Universal Orlando rides. So when you compare the cost of one Universal photo vs the Universal photo pass package it only take 3-4 photos for you to save money. And when you compare that to the over thirty locations which you can use the Universal photo pass at, we simply feel that it is worth it. This is especially true if you come from a family who loves taking photos.
We also feel like the convivence of prepaying for the Universal Studios Photopass before you arrive is worth it as well. This will allow you to focus on having fun and going on rides once you arrive in the parks. You also won't have to stop to purchase the photos after you get off each ride and can simply load the photos to your photopass card.  As the saying goes time is money, and we feel like understanding the Universal Photo Pass and purchasing it before you even get to Universal is worth it!
Related Page: Guide to all Universal Orlando Pet Friendly Hotels 
My Universal Photos FAQ

Does Universal Studios have a Photopass?
Yes, Universal Orlando Resort does have a photo pass system called My Universal Photos. It can be purchased in advance online or inside of the Universal Orlando theme parks.
What is Universal photo Pass?
The My Universal Photo pass gives guests unlimited photo downloads for a period of one or three days throughout their Universal Orlando vacation. Many guests purchase the Universal photo pass with their discount Universal Orlando tickets, however guests can also always purchase the photo pass when they arrive at all three of the Universal Orlando theme parks. Typically the photo booths are located directly to the right of the turnstiles once you enter each park.
What Characters Have Universal Photos Spots?
There are many different characters that have photo spots for Universal photos such as:
Super Heroes – Spider-Man, Captain America, Wolverine, Cyclops, Storm
Shrek and Donkey
Minions
SpongeBob Characters
Transformers
Dinosaurs
Dr. Seuss characters – The Grinch, Sam I Am, The Lorax, Cat in the Hat
Beetlejuice
Betty Boop
Marilyn Monroe
The Simpsons characters
It is also important to note that characters are subject to change at any time and there may or may not be a My Universal photographer near.
Can I purchase a My Universal Photo package after I get into the parks?
Yes! You can find a My Universal photo booth at any Universal Orlando park and purchase your My Universal photo package from there.
Do Universal passholders get photos?
At this time Universal passholders do not receive free photos while visiting any of the three Universal Orlando parks.
Where is the picture on VelociCoaster?
Guests will be happy to know that the VelociCoaster does have an on-ride photo which is included in the Universal Studios photo pass.
When Is The Best Time To Visit Universal Orlando?
Our Universal Orlando Crowd Calendar is the best tool to help you get the most out of your time in the parks. We breakdown the park crowds, park hours of operation, ticket prices by day, and average temperature.
Are You Ready to Plan Your Next Universal Orlando Trip?
If you're ready to plan your trip to Universal Studios, be sure to check out our Universal Orlando Tickets! All Park Prodigy Universal Orlando tickets will get you into the park one hour before regular park guests with Universal Early Park Admission! And to stay up to date on everything going on inside the theme parks be sure to check out our partners at Themeparktoday.com!