Complete Guide to 2023 Universal Orlando Characters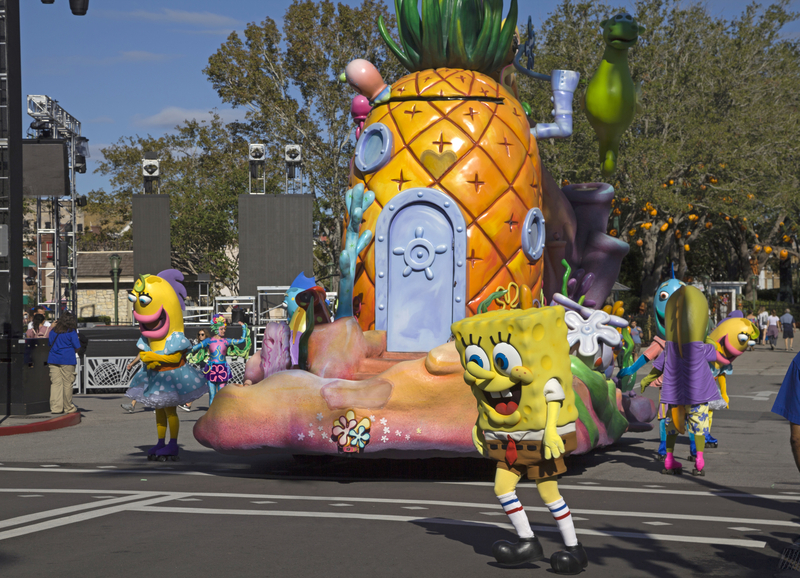 Complete Guide to 2023 Universal Orlando Characters
This article is your complete guide to the 2023 Universal Studios characters. Are you traveling to Universal Orlando Resort and want to have the perfect photo op with a character? We don't blame you! Meeting your favorite Universal Orlando character makes vacationing so much more magical. Whether it be meeting Universal movie characters or even participating in Universal Orlando character meals, your time will be epic.
We've been going to Universal Orlando for over 20 years and love meeting the Universal characters for extra epic moments. We even have some of the best tips and tricks for meeting characters at Universal Studios for 2023! That's why we've made this full out guide on all the details there are about how to meet Universal characters around the parks. So if you're ready to learn more read on!
We hope you find this post helpful! Our goal at The Park Prodigy has always been to help you save time and money on your next Universal Orlando vacation!  If you are planning a trip to Universal Orlando be sure to check out the latest deals on Universal Orlando vacation packages and our discounted Universal Orlando tickets which include EARLY PARK ADMISSION to the Wizarding World of Harry Potter!
SPECIAL NOTE: If you need help picking the best time to visit Universal Orlando for your next vacation be sure to check out our Universal crowd calendar!
Universal Orlando Crowd Calendar
Universal Studios Character 2023 Overview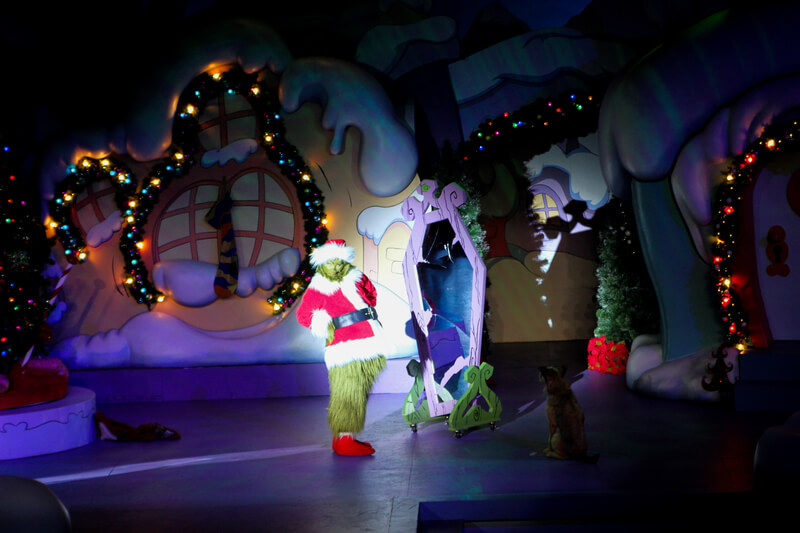 Lights, camera, action! You're on set at Universal Orlando Resort and the best part about being in on the action is meeting all of the incredible Universal Studios Orlando Characters 2023. Universal Orlando Resort has their own set of unique and fun characters to snap pictures and interact with. There are Universal characters from Marvel all the way to SpongeBob SquarePants, you are not going to miss out on any of the fun.
While visiting Universal, you can have the opportunity to randomly run into Universal Studios characters, plan out the perfect photo, or even have a meal with the Minions from Despicable Me. We love that Universal has a way of making you feel like you're inside of a movie set, sometimes having characters randomly roaming the streets! Character appearances during the holidays are some of the best from all theme parks in Orlando, and we can't wait each year until they roll around to meet our favorite like The Grinch. No matter when you visit Universal Orlando, you are bound to have a trip full of amazing Universal character experiences.
How many Universal characters are there?
Guests will find over 65 different character meet and greets at both Islands of Adventure and Universal Studios. As you can see you'll need a full game plan to visit all of the characters at Universal within your trip and that's why we put together the following guide on where to find the characters.
Related Page: Save up to $70 per Universal Orlando ticket 
What Characters are at Universal Studios Florida in 2023?
So, what characters are at Universal Studios Orlando? Universal Studios Florida is all about mixing the old in with the new, and you can find many older classic characters along with characters from newer shows and movies. One of our favorite classic character meet and greets is the Scooby Doo Universal Studios Orlando character spot. Not only can you meet Scooby and the gang, but there is a working Mystery Machine which is perfect for pictures!
Not to mention, you can have a dance party with a Minion at Universal Studios Florida.
List of 2023 Universal Studios Orlando Characters
DreamWorks Trolls
Minions
The Simpsons
Krusty the Clown and Sideshow Bob
Knight Bus Conductor
Transformers (Optimus Prime, Bumbleblee and Megatron)
SpongeBob SquarePants, Patrick Star, Squidward
Scooby Doo, Shaggy, Velma, Fred, Daphne
Doc Brown
Shrek, Donkey, Fiona
HashTag the Panda
Marilyn Monroe
Blue the Velociraptor
Beetlejuice
Hello Kitty
Revenge of the Mummy Characters
Dora, Boots, Diego
Penguins from Madagascar
Kung Fu Panda
Puss in Boots
King Julien
Can you meet Minions at Universal?
Another very popular question we receive on this topic is, can you meet Minions at Universal Studios Florida?  And the Minions are typically located near the exist of their 4D ride in Universal Studios Florida. It's important to note that guests can still meet their favorite Despicable Me characters even if they don't go on the ride.
With that being said, Universal is building a brand new Minion section, expanding where the current side is and taking over where Shrek 4D used to be. That will be turned into llumination's Villain-Con Minion Blast where we assume there will be more Universal Studios characters.
Related Page: Complete Guide to Universal Orlando Photos 
Where Can I Find Universal Studios Florida Characters?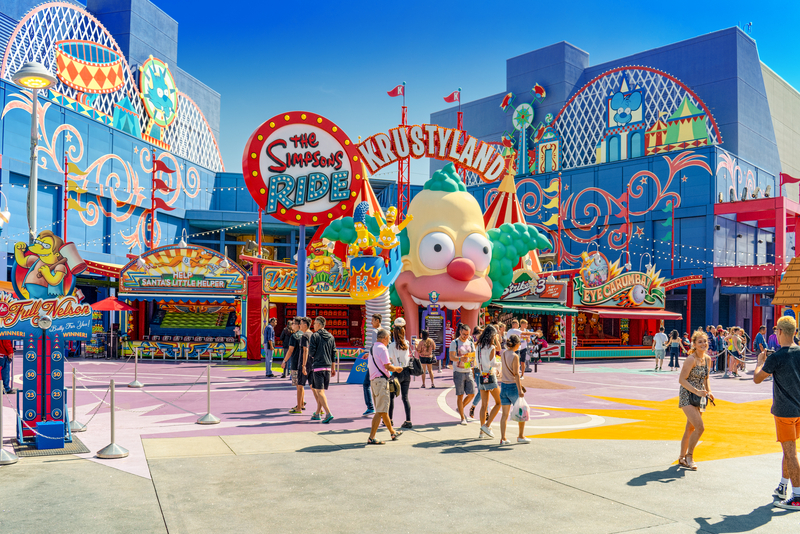 DreamWorks Characters – Trolls, Kung Fu Panda, Penguins, Puss in Boots, King Julien
As of right now, guests can find Dreamworks characters in random spots throughout the park. DreamWorks Destination has closed, along with the KidZone, where their permanent meeting spots were located.
Despicable Me Characters
Banana! You can meet a Minion and have a dance party in the exit building of the Despicable Me: Minion Mayhem ride. If you're looking to meet Gru or the girls, you can find them in the Universal Super Star Parade.
Simpsons Characters
There are a few areas where you can meet The Simpsons characters. First and foremost, be on the lookout in Springfield, U.S.A. where you can find characters posing for photos throughout. We have also seen The Simpsons characters on Hollywood Boulevard nexts to Mel's Drive-In,
Harry Potter Universal Studios Characters
The only Harry Potter Universal Orlando characters you can meet are found around Diagon Alley. Right before you enter Diagon Alley, you will see the Knight Bus. That is where you can meet the Knight Bus conductor. You can also meet Gringotts goblins inside of the ride queue.
Transformers Universal Studios Characters
At the exit of the Transformers ride, you will see an area that these giant Transformers will come out and greet guests. This is located in Production Central in Universal Studios Florida. These characters from Universal are larger than life and super impressive including the Bumble Bee, Optimus Prime and Megatron meet and greet!
SpongeBob SquarePants Characters
Lucky for us, there is an entire SpongeBob SquarePants gift shop located near the E.T. Adventure ride. At the gift shop you can have our favorite SpongeBob meet and greet at Universal inside and out of the heat. You can meet all three characters there for an amazing photo opportunity inside the shop. If you miss them there, you can always find them in the Universal Superstar parade.
Hollywood Blvd Universal Character Meet and Greets
Right on Hollywood Blvd, you will find the Scooby Doo characters with the Mystery Machine! This is also where you can find Marilyn Monroe, Beetlejuice, Hello Kitty (near the Hello Kitty store), Doc Brown and even some Simpsons characters! Some of our favorite Universal Studios Orlando characters can be found on Hollywood Blvd. ready for the perfect photo!
Shrek Universal Studios Characters
Unfortunately, with the closure of Shrek 4D and the KidZone, Shrek meet and greets are on hold. We hope that Universal is designing a new area for Shrek and his friends to live and meet guests!
Revenge of the Mummy Characters
Right outside of the Revenge of the Mummy ride on the streets of New York, you can find the Mummy guards stoically on their stilts waiting for photos. These characters are on stilts and are some of the most unique Universal Orlando characters around.
Related Article: Complete Guide to Harry Potter Robes at Universal Orlando
What Characters are at Universal Islands of Adventure 2023?
Now we are heading toward the action and adventure with Universal Studios characters at Islands of Adventure. This park is all about the action packed fun with themes from Jurassic Park, Marvel, Harry Potter and more. We love Islands of Adventure because it is a great place to meet Universal Studios Orlando Marvel Characters. You can even meet Spider-Man at Universal Studios, right inside of Islands of Adventure.
Who is at Universal Studios – Islands of Adventure characters
Marvel Characters – Wolverine, Cyclops, Spider-Man, Storm, Rogue, Captain America, Green Goblin, Dr. Doom
Triwizard Spirit Rally characters – Durmstrang and Beauxbatons
Jurassic World's Velociraptor Blue
Madagascar Characters – King Julien, Alex the Lion
Betty Boop
Popeye and Olive Oyl
Dr. Seuss Characters – Thing 1 and Thing 2, Cat in the Hat, Sam I Am, The Grinch
What Superheroes are at Universal Studios?
Another one of the most popular questions we receive is, which superheroes are at Universal Studios? And as a general rule of thumb, the superheroes at Universal Studios are located in Islands of Adventure Superhero island. Guests can meet Spider-man and other Marvel Super Hero's including Wolverine, Cyclops, Storm, Rogue, Captain America, Green Goblin, and Dr. Doom. In fact it's the only place where guests can meet these Marvel characters on the east coast even though many of the intellectual property is owned by the Walt Disney Company.
What Marvel characters are at Universal Studios?
As discussed above, although Universal does not own the intellectual property for any of the Marvel characters guests can meet Wolverine, Cyclops, Storm, Rogue, Captain America, Green Goblin, and Dr. Doom in islands of Adventure park. We would also recomend that guests be sure to take a look at the newest ride Guardians of the Galaxy Cosmic rewind  at Disney World's EPCOT as we believe that to be the best Marvel ride in all of Orlando and guests will be delighted to see some of their favorite marvel characters in the pre-show.
Related Page: Guide to all Universal Orlando Water Rides 
Where can I find Universal Characters at Islands of Adventure?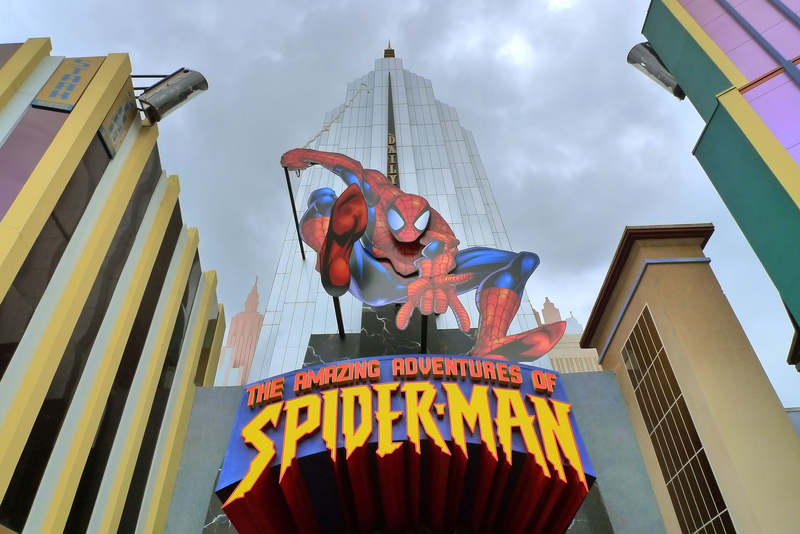 Marvel characters Universal Studios
All of the Marvel characters at Universal Orlando can be found in Marvel SuperHero Island. They can be walking around near attractions or even on a Super Hero stage for a socially distanced photo op!
Harry Potter Universal characters
Right outside of Hogwarts castle is a performance stage for the Triwizard Spirit Rally. Stay for the show and then pose for photos with students from Durmstrang and Beauxbatons.
Jurassic Park Universal characters
There is a whole attraction dedicated to Blue from Jurassic World called the Raptor Encounter located in the middle of the Jurassic Park section. Hop in line and watch your fingers and toes during this totally interactive Islands of Adventure character experience!
Madagascar Universal Orlando characters
You can find these crazy animals dancing in areas of The Lost Continent. They have also been sighted in the Port of Entry, which is the very beginning of Islands of Adventure. These characters at Universal are always down for a party, so if you follow the music, you should be able to find King Julien!
Toon Lagoon Universal Studios characters
There is a whole section next to Marvel Super Hero Island where you can meet classic, vintage characters like Betty Boop and Popeye. Betty is usually found near the Betty Boop store which is located near the ice cream shop in Toon Lagoon.
Dr. Seuss Characters
In Seuss Landing, there are performances daily of tellings of Dr. Seuss books. After the shows, guests are allowed to interact with incredible Dr. Seuss Universal characters for photos or even a small chat. During and after these shows, guests can snap pictures or get a selfie with characters like The Grinch, Sam I Am, The Lorax, The Cat in the Hat and more!
Related post: Complete Guide to Universal Coke Freestyle Cups
Is there Universal Orlando Character Dining?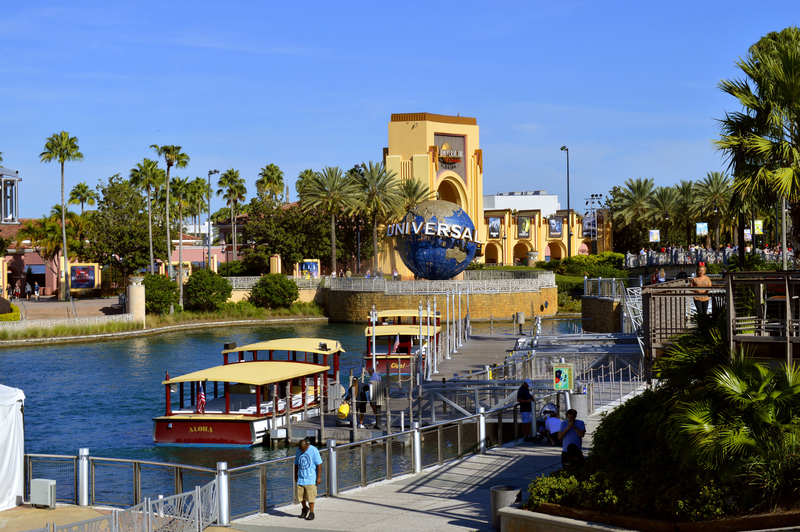 Are there Universal character dining experiences? Yes! Universal has its own set of unique character dining experiences that families are sure to love. Universal character meals happen at the Universal resorts and even inside of the theme parks! Some Universal character dining experiences are seasonal, like the Halloween Horror Nights Scareactor Dining Experience and the Grinchmas – The Grinch and Friends character breakfast. Other character dining in Universal Studios Orlando are offered year round except for as of late, where character dining is temporarily closed.
All Universal Studios Character Dining 2023
Despicable Me Character Breakfast at Royal Pacific Resort (CLOSED)
Marvel Character Dining at Cafe 4 in Islands of Adventure
Halloween Horror Nights Scareactor Dining Experience – Seasonal
Grinch and Friends Character Breakfast – Seasonal
Characters are also known to make appearances at the Universal Orlando Resort Premier Hotels on select nights. The Islands Dining Room at Loews Royal Pacific, The Kitchen at the Hard Rock Hotel and Trattoria del Porto at Loews Portofino Bay have seen characters throughout the years. As always though, characters are never guaranteed and can change at any time.
Is there Marvel Character dining at Universal Orlando?
Yes, there is Marvel Character dining at Universal Orlando. Guests looking to have a dinner with Marvel characters at Universal can purchase their spot at the Cafe 4 in Islands of Adventure. You're dining at Cafe 4 when in walk Captain America, Spider-Man, Wolverine, Cyclops, Storm and Rogue. This is no ordinary dinner. This is an experience that no true believer can miss.
Buffet dinner at Cafe 4
One (1) non-alcoholic beverage
One (1) digital download of a photo with a character
Adult: $52.99 + tax per adult (Ages 10+)
Child: $29.99 + tax per child (Ages 3-9)
Reservations are required and must be made up to 24 hours before arriving by calling 407-224-3663 or booking online.
Related post: The Cheapest Time to Visit Universal Orlando
Universal Studios Orlando Character Meet and Greet Times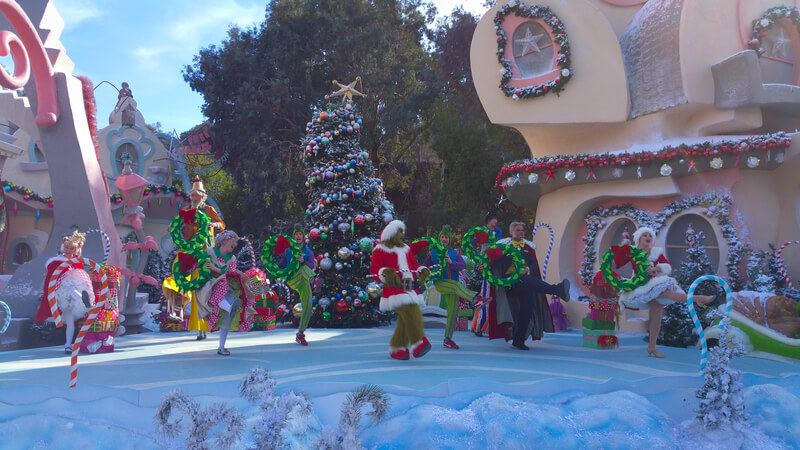 While this may be difficult for those who like to plan every moment in the parks, Universal Character times can be sporadic and random! Universal Orlando Character appearances are always subject to change, but mostly, happen while just walking around the parks. When you first arrive at Universal Orlando Resort, grab a map guide to whatever park you're heading in.
There might be some Universal Studios characters listed in the guide for you to plan out before you enter. Most like though, you are going to spot these characters walking about at random times throughout the day. Don't be surprised if Doc Brown storms past you while you're on the way into Springfield U.S.A. Of course, if you are ever concerned about Universal character appearances, don't be afraid to ask a Universal team member for assistance.
Universal Studios Character wait times
Most Universal character wait times do not go longer than 15 minutes in line. Remember, many of these characters are walking about, so there might not be one dedicated spot to meet the character. Be ready for a quick selfie or high five while passing through lands. The longest wait time we have seen is for Blue from Jurassic World since it is it's own attraction.
Related post: Complete Guide on Celebrating a Universal Studios Orlando Birthday
What Girl Characters are at Universal?
With Universal being known for Marvel and Harry Potter we wanted to make sure we covered all of the girl characters that can be found at both Universal Studios Florida and Islands of Adventure.
Universal Orlando has remember to include all of our favorite female heroes in Marvel Super Hero Island, as well as the classics like Marilyn Monroe.
What girl characters are at Universal Orlando?
Princess Poppy
Velma Dinkley
Daphne Blake
Storm
Rogue
Princess Fiona
Marge Simpson
Lisa Simpson
Marilyn Monroe
Hello Kitty
Betty Boop
Related Page: The Best Harry Potter Rides 
Universal Studios Characters FAQ

Q: Is there characters at Universal Studios?
A: Yes, there are plenty of Universal Studios characters that guests can meet during their trip! Between the two theme parks, guests can meet characters from franchises like Marvel, Jurassic World, DreamWorks, SpongeBob and so much more!
Q: What Marvel characters can you meet at Universal Studios?
A: If you're looking to meet Marvel characters at Universal Orlando, do not worry because there are a lot of them! Guests can meet Marvel characters like Storm, Captain America, Cyclops, Spider-Man, Green Goblin, Wolverine and more. Make sure to take a walk around Marvel Super Hero Island to find all of the incredible character meet and greets!
Q: Can you hug characters at Universal?
Character interactions including hugging characters at Universal Orlando are back in the theme parks. As of the fall of 2023 kids and kids-at-heart can interact with their favorite Universal Orlando characters once again.
Q: Where is Scooby Doo in Universal?
The Scooby-Doo character meet and greet at Universal Orlando is located in Universal Studios Florida theme park. These fan favorites are typically found in the Hollywood land of the theme park.
Q: Is Spongebob at Universal Studios?
A: Yes, Spongebob Squarepants is at Universal Studios! Meet Spongebob Squarepants at Universal Studios Florida's Spongebob StorePants near E.T. Adventure! Get a chance to take photos with Spongebob, Patrick, and Squidward and enjoy brief interactions with these beloved characters. Don't miss the Spongebob Squarepants character meet and greet, a must-visit attraction for all fans of the show!
Q: What cartoon characters are at Universal Studios?
A: There are various cartoon character meet and greets at Universal Studios. Guests will be delighted to meet the following character characters at Universal:
DreamWorks Trolls
Minions
The Simpsons
Krusty the Clown and Sideshow Bob
SpongeBob SquarePants, Patrick Star, Squidward
Scooby Doo, Shaggy, Velma, Fred, Daphne
Shrek, Donkey, Fiona
Dora, Boots, Diego
Penguins from Madagascar
Kung Fu Panda
Puss in Boots
King Julien
Q: Is Batman at Universal Studios?
A: No, Universal Studios does not feature Batman characters. However, Universal owns the rights to certain Marvel characters, which is why you can meet Spider-Man, Captain America, Wolverine, and others at Super Hero Marvel Island. Come and enjoy a thrilling adventure with your favorite Marvel superheroes at Universal Studios!"
Ready to Plan Your Next Universal Orlando Trip?
Beat the crowds with our Universal Orlando early park admission tickets! All guests who purchase their tickets from The Park Prodigy will get EARLY PARK ADMISSION to the Wizarding World of Harry Potter absolutely FREE! This could save you a ton of time in the parks and avoid buying express passes!
Make sure to check out our friends at Theme Park Today for great tips on how to have the best Universal vacation!