How to Build Your Own Droid Disney World 2023 – Disney Droid Depot
How to Build Your Own Droid Disney World 2023 – Disney Droid Depot
This article is your complete guide to Galaxy's Edge Droid Depot 2023 in Walt Disney World Resort! The Droid Depot is a galactic outlaw's dream where any Star Wars fan can experience building a droid at Disney World! Star War's Galaxy Edge is one of the newest additions to the Walt Disney World and Disneyland family, being only built in 2019. Galaxy's Edge has a brand new universe to explore for all Star Wars fans who want to feel like they've transported to the Outer Rim.
The Droid Depot is smack dab in the center of the Galaxy's Edge planet, Batuu. Right inside of Disney's Hollywood Studios is a planet like none other, with out favorite characters like Chewbacca and Rey, whacky drinks, seedy smugglers and even Resistance spies! Throughout this article, we are going to help you understand how to make your very own droid in Disney World!
We hope you find this post helpful, and if you are planning a trip to Walt Disney World be sure to check out our other FREE vacation planning tools. Our goal at The Park Prodigy has always been to help you save time and money on your next vacation. This includes helping you find the best time to buy Disney World tickets as well as book amazing Walt Disney World vacation packages!
So if you're ready to learn about building a droid at Disney World read on!
SPECIAL NOTE: If you're looking for the best time to visit Disney World be sure to go straight to our Disney Crowd Calendar! 
What is the Star Wars Galaxy's Edge Droid Depot 2023?
The Droid Depot has all of the assembling bits and pieces to make your own droid at Disney World! Think of a store, but then make it bigger and better. It is like a workshop for any young Jedi or Sith Lord to assemble their very own droid, or Star Wars robot.
The Droid Depot in Disney World is also a full shop that sells the most epic droid merchandise, including t-shirts, coffee mugs, and even Droid Depot pre-made droids like a full-scale R2-D2 model. There are so many droid options in Disney World in 2023, you're bound to feel like a galactic superstar with your custom droid!
SPECIAL ANNOUNCEMENT! We had so much fun building a Droid at Walt Disney World we wanted to do something special for our clients! For a limited time we are going to be giving away an additional $20 Disney gift card for anyone Star Wars fan who is going to Disney to build a droid. All you have to do is purchase your Walt Disney World tickets from The Park Prodigy!  (limit one per family)
Simply email Mike@theparkprodigy.com before or after you purchase your discounted Walt Disney World tickets from our website! And let him know you will be building a droid at Disney World and would like to receive your additional Disney gift card! We hope you have an amazing time and may the force be with you!!
Related Post: The Complete Guide to Building a Lightsaber a Savi's Workshop
Where is the Droid Depot in Disney 2023?
Simply put, the Disney World Droid Depot is in Galaxy's Edge on the planet Batuu. It is a little bit hidden, so we suggest following our directions on getting there.
The first step is to make your way to the Black Spire Outpost at Star Wars Galaxy's Edge located in Disney's Hollywood Studios. It can be a little tricky once inside as there aren't many signs pointing to the Droid Depot 2023 however if you do get lost be sure to ask a Disney Cast Member for some help.
You'll get to explore the planet and possibly even stop by and see the Millennium Falcon for a quick photo-op. The Droid Depot is right across from the "main stage" area, where Chewy and Rey like to hang out and meet guests. Make sure to note that most of the signage in Star Wars Galaxy's Edge isn't in English! It is in the language Aurebesh, which is the native language of the planet Batuu. Therefore, when you find the sign for the Galaxy's Edge Droid Depot, it might not be as obvious as you think it is! But, if you've found the place with Star Wars droid parts hanging from the ceiling, you're in the right place.
Once you are inside Droid Depot, there will be two lines of people. One for guests who made a reservation to build a droid 2023 in advance and another for guests who do not have a reservation but would still like to build a droid.
If you do not have a reservation, you'll want to look for a sign that says, "End of line," on the left side and join that long line you'll probably be seeing. If you do make a reservation, you can just find a cast member near a door and ask them to direct you to the correct line, or go to the line on the right side. Guests can also simply shop inside the store and skip both lines if you do not want to build a droid. 
Related Post: Star Wars Galaxy's Edge Tips & Tricks- The Best Guide On This Planet!
Disney World Droid Depot Reservations 2023
Another common question we receive is, do I need a reservation to build a droid in Disney? The short answer is no, you do not need a reservation. However, a build a droid reservation at Disney World is recommended. If you do not have a reservation, you will be guaranteed to wait in the longer line that's meant for those without reservations. Disney's Droid Depot can be a pretty busy place, and it is better to be safe than sorry. Also, a reservation will save you from waiting on a long line and we strongly recommend making one if you know for sure that you will build a Droid at Disney World. 
How Do I Make a Droid Depot Reservation in 2023?
You can make a reservation up to 180 days in advance through Disney's website or through Disney's "My Disney Experience" app. A valid credit card is required when booking, but won't be charged until you arrive at the shop. Please also note that if you need to cancel, you have to do it at least 24 hours before you cancel, or you will get charged a "no-show" fee. Also, if you are looking to go to Disney to create your own droid, the reservation is limited to the builder and one guest, and at least one person must be 14 years or older.
Don't worry, at the time of of making your droid reservation, you do not need to know any of the Galaxy's Edge Droid Depot options. All of the Star Wars magic is created right inside of the Droid Depot, making the experience authentic and immersive.
Related post: Complete Guide to the Disney Virtual Queue
How Much to Build at Droid at Disney World 2023?
The cost for building a droid at the Droid Depot is $119.99 and is only limited to one builder and one guest. Droid Depot accessories, such as personality chips, are not included in the price and are available for purchase as add-ons.
How much does a droid cost at Galaxy's Edge?
The Galaxy's Edge droid price 2023 is $119.99 and includes 1 Disney World custom droid and carrying box. There are also carrying backpacks available for an additional cost of $49.99. However, unlike the droids, backpacks are eligible for an Annual Pass discount. The Star Wars Galaxy's Edge droid cost 2023 will vary dependent of if you buy any special add ons or other merchandise.
Another add on option and one of the coolest that we found was you can simply pay at the Droid Depot to have your newest pal shipped home! (of course if you can resist taking your droid out right there) If you plan on spending more time around Star War's Galaxy's Edge, the Droid Depot cost for shipping your droid home or to your resort room is a must!
We decided to pay the additional 29.00 to simply ship the droid home that day. This allowed us to enjoy the rest of our day at Hollywood Studios without carrying the large box around. If you are staying at a Walt Disney World resort you can also have Disney send your droid back to your hotel room. Both are great options when you create your own droid at Disney World. 
Related post: Complete Guide to Oga's Cantina In Disney World
Star Wars Galaxy's Edge Build a Droid Options 2023
Of course, if you're looking for a new Star Wars droid astromech pal, you could potentially be worried about lack of options for the steep Galaxy's Edge droid cost. Not to worry, Disney's build a droid options are out of this world.
What are the Droid Depot options?
There are a few droids to choose from when it comes to Galaxy's Edge Droid Depot options: 
R-Series Droid
BB-Series Droid
*New Droid Depot C-Series
As you can see above, the droid options at Disney world 2023 are an R-series, like R2-D2, and the second is a BB-series. That's right; you are able to build your very own BB-8 at Disney World! You have to make this decision when you're paying at the front.
This is without a doubt the most difficult question you will need to answer when assembling your Galaxy's Edge build a droid. As you can see below, from the Droid Depot options, I went with the R-series as the original Star Wars movies will always be my favorite. However I can't wait to go back. The Galaxy's Edge Droid Depot BB-series option is the perfect way to honor the newest movies which are equally just as awesome!
What are the Droid Depot color options?
Although the colors do change for the three different models, the main colors we see for bodies and accessories are:
Red
Blue
Orange
Black
Purple
It looks like the Droid Depot c series also has a few matte gray and yellow colors, which does differ from the BB and R2 units.
Choosing Galaxy's Edge Droid Parts
There are many Disney droid accessories when deciding on how to build your droid. Once you decide on which series is right for you, you'll be directed to the parts station, which is on a huge conveyor belt. This is one of the most fun parts when you build a droid at Disney World, because the parts move along the belt and you get to select which parts fit your droid. Instructions and graphics are at each station to show you exactly what you need.
The reason this station is so fun at Disney Droid Depot is because all the parts come in different colors, allowing you to mix and match, making your droid a one-of-a-kind.
What parts will you need for building a droid?
Parts Station
Select from a colorful variety of components to customize your droid as they roll by on the shop's conveyor belt:
BB-Series
Dome
Dome Connection Plate
Body Sphere
Motivator
R-Series
Dome
Body
Center Leg
Set of Side-Legs
Assembling Your Parts at Galaxy's Edge Build a Droid
Making droids at Disney World has to be the most exciting part of the experience.
The next step to building your own droid at Disney World is the assembly. Once you have all your parts, you will be directed to the assembly station containing instructions (and cast members) to help you create your droid. This was one of the most fun experiences we have had at Walt Disney World as it really made us feel like kids again.
Once at the assembly table guests actually assemble their droid using specially crafted tools. ( Don't worry it was super easy) But it just added to the experience of actually feeling like you really built your own droid.
Pro Tip: Be sure to have a general idea of what type of droid you would like to build and also what kind of color scheme you are thinking! This is especially true for the older guests more so than the kids. We found it to be easier for the kids to pick and choose which parts they would like fairly quickly. However some of the older adults have been waiting since 1976 for their very own droid so it can be overwhelming to say the least!
Related Post: Complete Guide to Rope Dropping at Hollywood Studios
Finishing and Activating Your Galaxy's Edge Droid
The exciting thing about building a droid at Galaxy's Edge is you get to watch it come to life! Once your assembly is complete, you will be granted your remote control. With it, you have all the power (kind of like a lightsaber). After it's activated, you have your new friend secured in the free box or backpack you paid for.
Cast Members will make sure everything is in working order before you finish building a droid at Disney World. From there you can decide if want want to purchase any extra accessories like Droid Depot personality chips or panels.
What accessories can I get at the Droid Depot Disney World?
If you're looking to dress up your droid, you're in luck because Disney has an entire wall full of accessories and parts you can purchase. There are a ton of Droid Depot parts to make your new friend feel really custom.
Colored panels (any color you can think of, and metallic colors!)
Jet Attachments
Personality Chips
Tow Cables
Blaster attachments
Tool set (Droid Depot R2 Unit)
Droid Depot Parts
Aside from selecting your colorful pieces in the parts station at the Droid Depot, you get the opportunity to personalize your droid even more. With these extras, we believe that your Galaxy's Edge custom droid really will feel personalized and made just for you. However, keep in mind that these are extra fees on top of your build-your-own droid Disney World price.
Galaxy's Edge Droid Personality Chips
One way to customize your new friend is by adding Disney Droid personality chips, which change how your droid sounds and interacts throughout the parks but also when you take them home. It can be used on either droid, and all you have to do is open your droid, place the chip in the empty slot, and close it up again. The extra Galaxy's Edge droid price for the chip costs $12.95 each. There are 6 total to choose from when building your droid at Walt Disney World.
Do I Have to Carry My Droid with Me Around the Park?
If you do decide to build a droid at Disney World, you may get a reservation midday, which means the rest of the time in the park would be spent carrying around your new friend. However, there are options for guests to drop their droid off at select locations. If you're staying at a Disney Resort hotel on-site, you can send your droid back there. If you're staying elsewhere, you have can your droid held at a designated location near the Disney's Hollywood Studios main entrance for pick-up as you exit the park. Be sure to let your cashier know at Droid Depot Walt Disney World at the time of purchasing.
Do Custom Droids Interact With Each Other in Galaxy's Edge?
Even though you have the option to store your custom droid for the remainder of your time in the park, we recommend utilizing the droid carrying box provided. If you choose to carry your droid around Star Wars Galaxy's Edge with you, you'll be delighted to hear your chosen Disney droid personality chip come to life! In fact, you'll probably see a few freshly-built custom droids zipping around outside Galaxy's Edge Droid Depot that your droid can interact with. 
You'll also notice your droid beeping in response to areas as you make your way through Galaxy's Edge. For example, if you choose a Resistance personality chip for your droid, you'll probably hear it chirping nervously when you get near a storm trooper or Kylo Ren's ship!
However, be warned that the provided droid box is made of stiff cardboard. If you want an option that is more comfortable to carry, one of the Disney droid accessories available for purchase is a stylish droid-sized backpack.
Related Post: How Many Days Do You Need At Disney?
What if I Just Want to Visit the Store at Galaxy's Edge Droid Depot in 2023?
Building a droid at Disney World is one of the most spectacular experiences to bring into a fellow Star-Wars lovers' life, big or small. However, if you're looking to skip the Galaxy's Edge Droid Depot price for building a bot and would rather shop around for some unique merchandise, you can skip the lines. Just walk right in to the store through the doors, away from the lines.
There are so many different Star Wars droid items that you can buy, such as kitchenware, clothing, statue replicas and more! We love stopping by the Droid Depot shop to see what new Star Wars merchandise Disney imagines up!
Is Droid Depot Open for Early Morning Hours?
Another common question we have seen in recent months is, will the Disney World droid depot be open for the extra morning half hour? For those unsure what extra morning hours are, it's a benefit given to on-site Disney World resort guests which allows them into the parks a half hour before. And although we do love this benefit, unfortunately the droid depot is not open for morning magic hours at Disney World. 
However we will say if you are planning to build your droid with little to no crowds you can still take advantage of the extra time in the morning. The reason being is you can schedule an appointment for 9:00 AM right after the park officially opens up. You can also show up early and enter the park using your early entry so that you are right inside of Galaxy's Edge when the droid depot opens avoiding heavier crowds later in the day.
Related post: Complete Guide to Star Wars: Galaxy's Edge at Disneyland
Droid Depot Mobile App
Disney just announced an amazing way to keep the fun going even after you get home. Disney now has a build a droid app in which guests can bring their R-series or BB-series to life on their phone.
Guests who have not participated in the Disney World droid depot can create their very own droid from home. You can also see what your droid would look like with different parts.
Guests can download the app by following this droid depot link! 
Disney World Droid Depot FAQ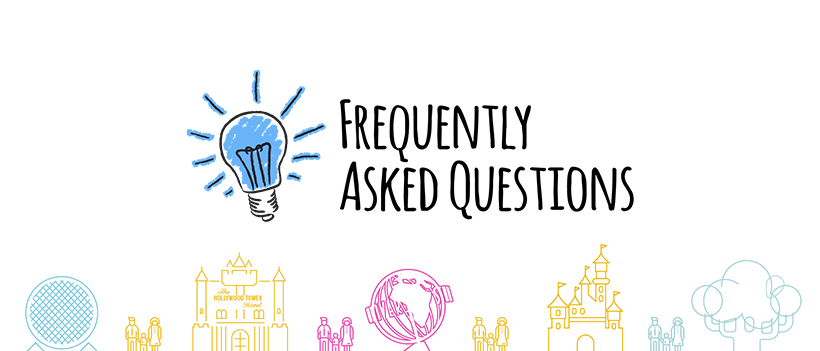 Q: How big are the droids at Droid Depot?
A: Both R-Series and BB-Series at about 18-inches tall and weigh about 3.5 pounds.
Q: How much does a droid cost at Galaxy's Edge?
A: The build a droid cost is $119.99, and includes 1 Disney World custom droid and carrying box. There are also carrying backpacks available for an additional cost of $49.99.
When is The Best Time to Visit Disney World?
Our Disney  World Crowd Calendar is the best tool to help you get the most out of your time in the parks. We break down park crowds, park hours of operation, ticket prices, and average temperature. We also break down the best time to visit Disney World based on specific times of the year and special events.
Are You Ready to Plan Your Next Disney World Trip?
Are you planning a trip to Walt Disney World? Be sure to speak with a Disney World Travel Agent for the most recent deals and promotions. The Park Prodigy will provide a Free Quote for all Disney World Vacation Packages. The Park Prodigy can also help you save up to $20 per ticket when purchasing your Walt Disney World Tickets, and we offer promotional discounts for special events such as Mickey's Not So Scary Halloween Party Tickets and Mickey's Very Merry Christmas Party Tickets. If you're brand new to Disney vacation planning we recommend our Walt Disney World Planning Page! Learn more about Disney hotels by reading our Walt Disney World Hotels Review page.
Don't forget to check out our wonderful friends over at Theme Park Today, as well!