A Rockin' Guide to the Garden Rocks Concert Series 2021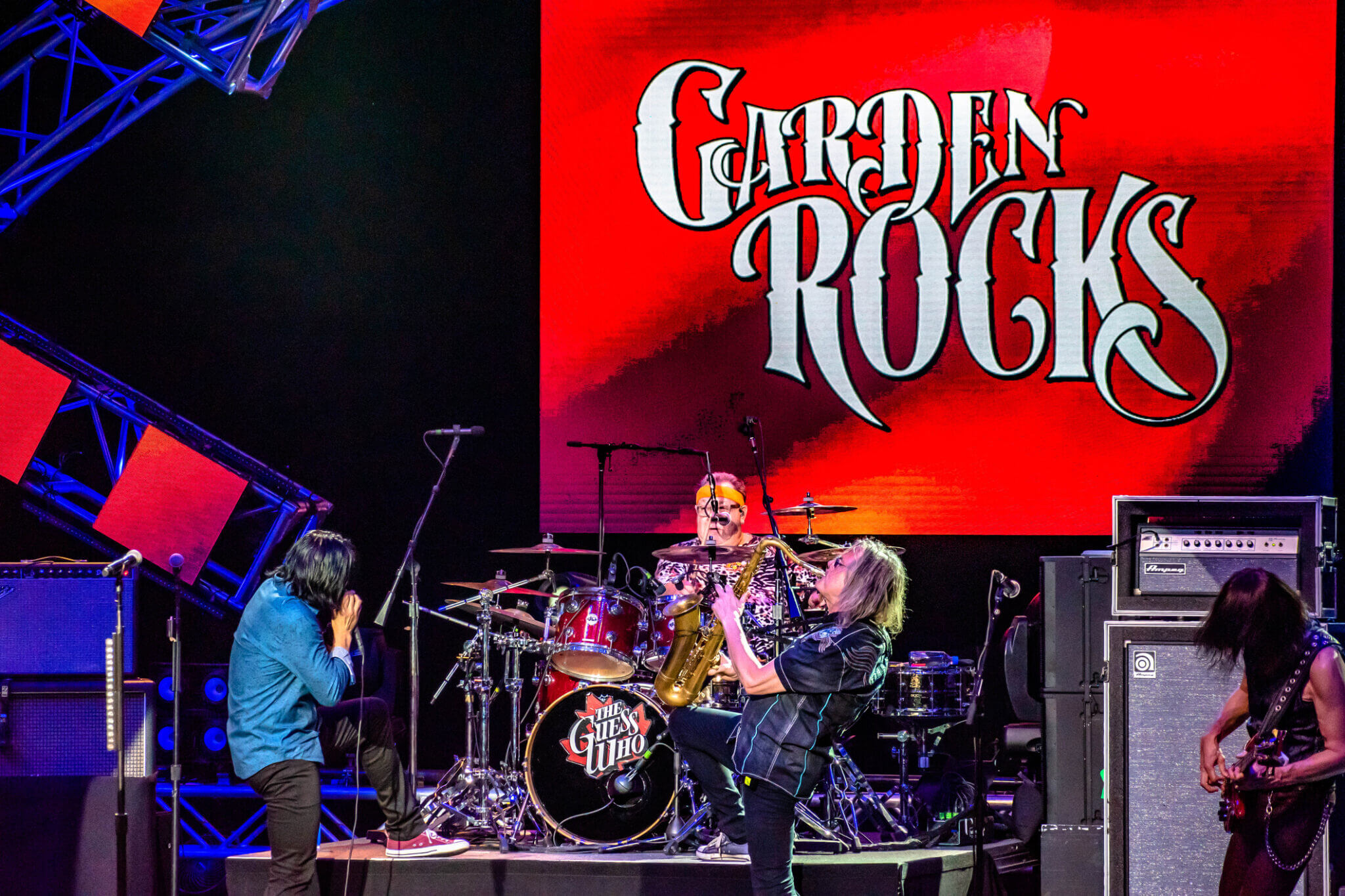 A Rockin' Guide to the Garden Rocks Concert Series 2021
Walt Disney World is full of entertainment. Every park, every nook and cranny, you'll find something that will just blow your mind. Garden Rocks is part of the Epcot Concert Series during the Epcot International Flower & Garden Festival, and will make sure to get you moving to some of the most popular throwbacks. But leave it to Disney to add in more than just Epcot concerts. 
We hope you find this post helpful, and if you are planning a trip to Disney be sure to check out our other FREE vacation planning tools. Our goal at The Park Prodigy has always been to help you save time on your next vacation and find the cheapest Walt Disney World tickets!
Here's everything you need to know about Garden Rocks 2021:
When is Epcot Garden Rocks 2021?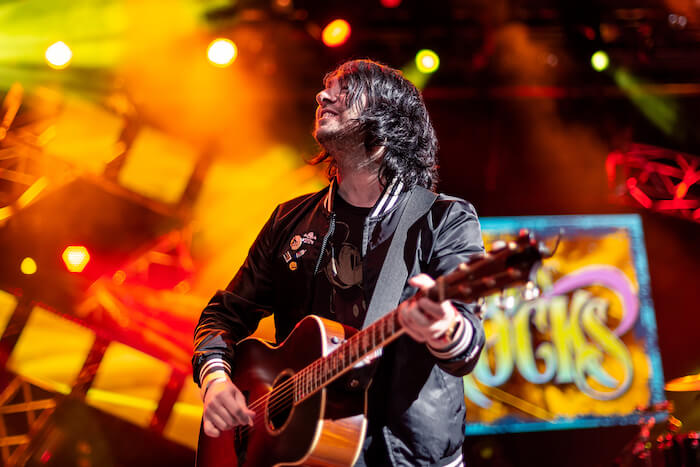 To make up from the lost time in 2020, the Epcot Flower and Garden Festival will be the longest running one yet, starting from March 3 and lasting all the way to July 5, starting a day earlier than usual and lasting over a full month later than intended. That means more food, excursions and entertainment!
Unfortunately Disney has made the tough decision to cancel the original EPCOT Garden Rocks concert series for 2021. They did however announce a special surprise for the 2021 EPCOT Flower and Garden Festival! 
New this year guests can enjoy some tasty musical morsels each weekend during the festival. Local bands from Orlando, also known as "City Beautiful" will be performing our favorite songs of yesterday and today at America Gardens Theatre.
Where are the Epcot Flower and Garden Concerts 2021 Located?
The Disney Epcot Flower and Garden Concerts 2021 can be found at the America Gardens Theater in the American Adventure Pavilion.
Garden Rocks Concert Series 2021 Lineup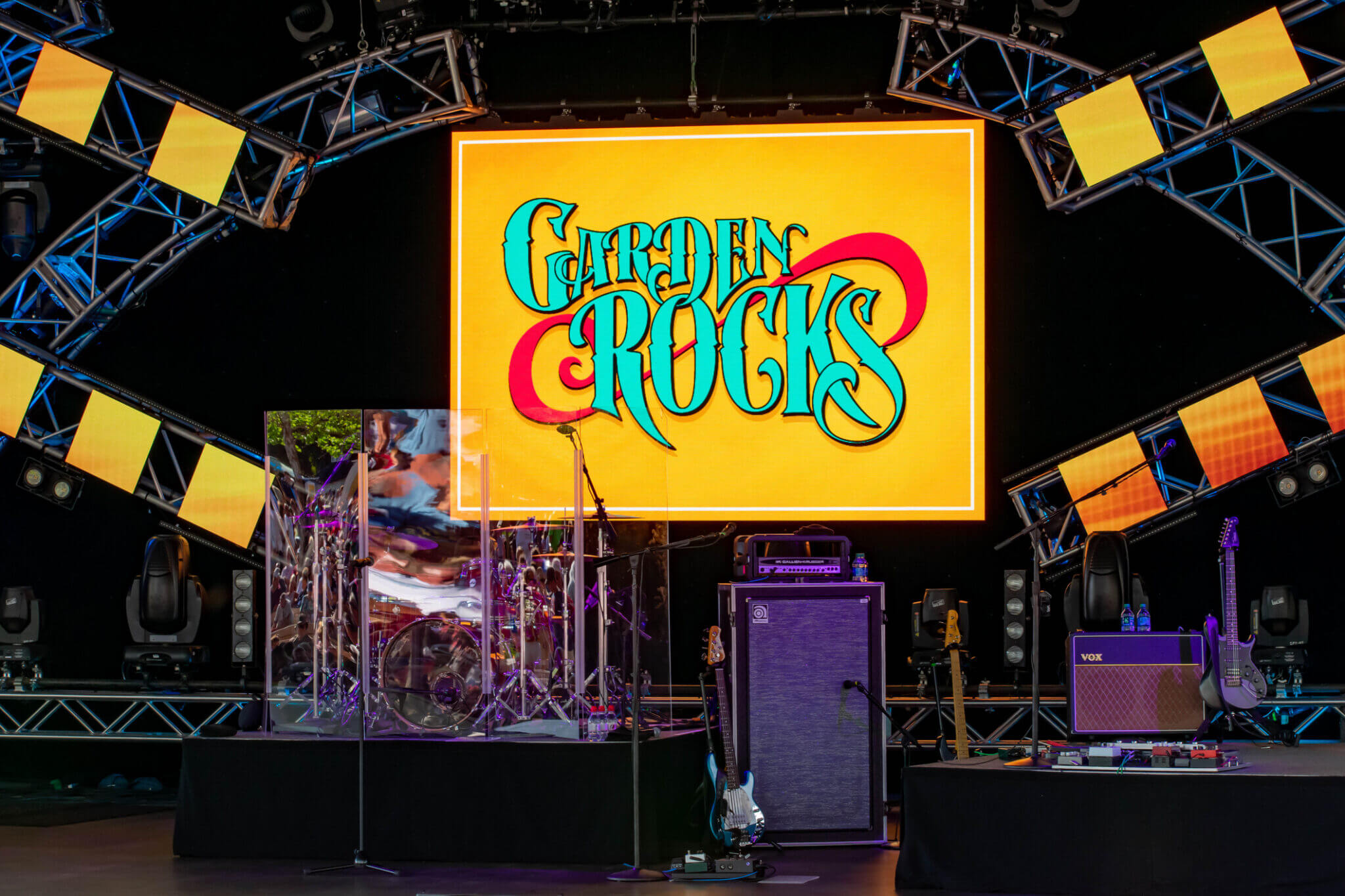 Although there's no official lineup for the Garden Rocks concerts for 2021.  We are excited Disney has announced they will bring back the Epcot Flower and Garden concert series in some form. At their Epcot Flower and Garden concert series 2020, they were intended to have artists like Simple Plan, Sister Hazel, The Pointer Sisters, Rick Springfield, Plain White T's, Air Supply, and so much more.
We have left much of this information up for guests looking to visit the EPCOT Garden Rock Series in 2022! 
Garden Rocks Epcot 2021 Schedule
The schedule this year is going to be very different from the Garden Rock Series of years past. As of right now Disney has announced local Orlando bands will be performing at EPCOT Friday through Monday evenings at the America Gardens Theatre.
In years past the schedule for the Disney Epcot concert series, has typically taken place seven days a week with three concerts a night. We're no math experts, but that's a lot of Garden Rocks concerts!
What Else is Featured in the Garden Rocks Concert Series?
Garden Rocks, Epcot is known for its live music meant for all ages. However, there is also plenty to eat and drink while you're vibing and dancing to the beat at a Flower and Garden concert.
The Disney Garden Rocks Dining Package
The Disney Garden Rocks Dinning packages will unfortunately not be back in 2021. 
The Disney Garden Rocks dining package is a "feast for the senses," as guests can indulge in delicious foods while listing to the music of the day. These Epcot wine and dine concerts packages include either breakfast, lunch, or dinner at select Epcot restaurants and guaranteed seating at one of the Garden Rocks Concert series performances later that day. Some Garden Rocks Disney 2020 participating food places included the Biergarten Restaurant, Coral Reef Restaurant, Rose & Crown Pub & Dining Room, The Garden Grill, and more! Prices will vary depending on which meal and restaurant you attend.
When is The Best Time to Visit Disney World?
Our Disney Crowd Calendar is the best tool to help you get the most out of your time in the parks. We break down park crowds, park hours of operation, ticket prices, and average temperature. We also break down the best time to visit Disney World based on specific times of the year and special events.
Are You Ready to Plan Your Next Disney World Trip?
Are you planning a trip to Walt Disney World? Be sure to speak with a Disney World Travel Agent for the most recent deals and promotions. The Park Prodigy will provide a Free Quote for all Disney World Vacation Packages.
The Park Prodigy can also help you save up to $20 per ticket when purchasing your Walt Disney World Tickets, and we offer promotional discounts for special events such as Mickey's Not So Scary Halloween Party Tickets and Mickey's Very Merry Christmas Party Tickets.
If you're brand new to Disney vacation planning we recommend our Walt Disney World Planning Page! Learn more about Disney hotels by reading our Walt Disney World Hotels Review page.
Last but not least if you're also planning a trip to Universal Studios, be sure to check out the best time to visit Universal Studios and our Universal Orlando Tickets! All Park Prodigy Universal Orlando tickets come with Universal Studios Early Park Admission.
Are you planning on visiting the EPCOT Food & Wine Festival? Or have you visited in the past? Would you like to share your experiences and tips? Do you have any questions for The Park Prodigy? Hearing your feedback and helping with your questions is not only our goal but will help other readers! Please leave your thoughts and questions in the comments!