Complete Guide to 2022 Harry Potter Hogwarts Robes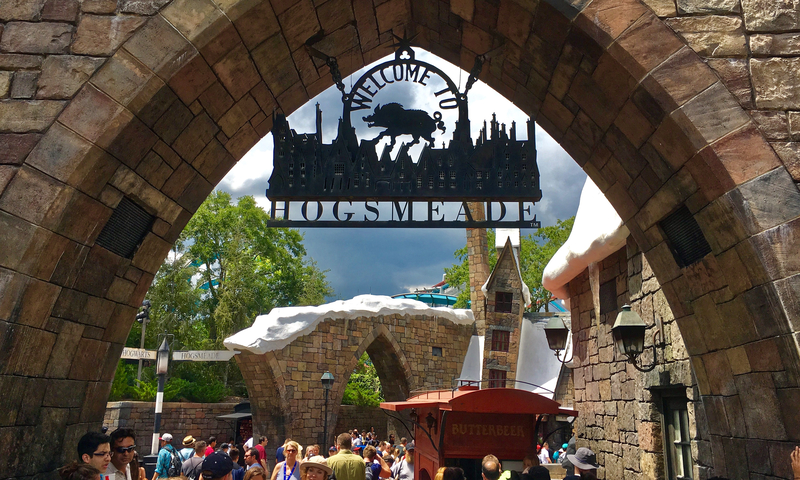 Complete Guide to 2022 Harry Potter Hogwarts Robes
This article is your complete guide to 2022 Harry Potter robes at Universal! Expecto patronum! It is time to visit Universal Orlando Resort and transport yourself into a world of magic, mischief and fun. You're leaving the muggle world and entering the Wizarding World of Harry Potter and need the perfect official Hogwarts robes. No matter if you're Slytherin, Hufflepuff, Ravenclaw or Gryffindor, we can help you find the perfect Harry Potter robe at Universal Studios.
So, if you want to learn more about Harry Potter robes at Universal, read on!
SPECIAL NOTE: If you need help picking the best time to visit Universal Orlando for your next vacation be sure to check out our Universal crowd calendar!
Universal Orlando Crowd Calendar
2022 Universal Studios Harry Potter Robes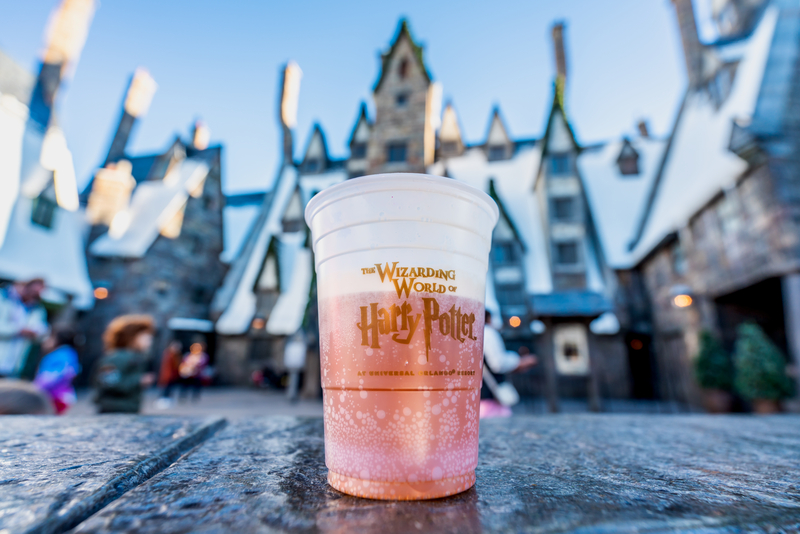 Universal Orlando Resort is the ultimate theme park for Harry Potter fans all over the world. Potterheads are able to have a fully immersive experience in both Universal theme parks, Islands of Adventure or Universal Studios Florida. While inside Hogsmeade Village (Islands of Adventure) or Diagon Alley (Universal Studios) guests can wander through the same shops that are featured in the books and films.
Not only can you purchase items like wands, magical creatures and broomsticks, but you can also purchase an iconic official Harry Potter robe. Witches and Wizards will be delighted to hear that they can chose from any of the Hogwarts house robes and make it a truly personalized experience. Dressing up is encouraged and can be taken to the extreme with purchasing a Harry Potter cloak in Universal.
Related post: The Guide to Universal Studios Vs. Islands of Adventure
What Kind of Universal Studios Orlando Harry Potter Robes Can You Purchase?
Are you a brave at heart Gryffindor or patient and loyal Hufflepuff? Either way, Universal has an array of high quality Harry Potter robes to choose from.
What kind of Hogwarts robes are at Universal Orlando?
All four Hogwarts house robes (Hufflepuff robe, Slytherin Robe, Gryffindor robe, Ravenclaw Robes)
Dumbledore and Professor Snape Robes
Quidditch house robes
As a Gryffindor myself, I was excited to know that I could get a Universal Studios Gryffindor robe right inside of the parks. But there really is something for everyone in your group!
Where Can I Buy a Harry Potter Robe?
If you haven't purchased a Hogwarts House robe before you're trip to Universal Orlando Resort, do not worry, there are plenty of places to shop. Whether or not you have a reservation for Universal Studios Florida or Islands of Adventure, there will be Universal Hogwarts robes for you.
Where to buy a Harry Potter robe? 
Madam Malkin's Robes For All Occasions (Diagon Alley)
Quality Quidditch Supplies (Diagon Alley)
Islands Trading Company (Islands of Adventure)
Universal Orlando Resort Shops (CityWalk)
Related post: Complete Guide to Planning a Trip to Harry Potter Universal Orlando
How Much Does a Harry Potter Robe Cost at Universal?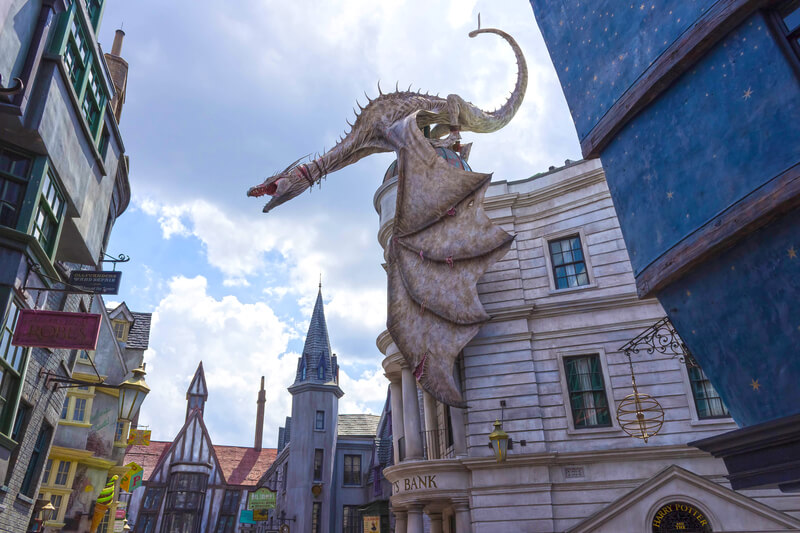 So, how much do robes cost at Harry Potter World? Unfortunately, we all aren't like Harry Potter with a special vault at Gringott's bank, and you'll have to use your own cash to purchase Harry Potter house robes.
How much are Harry Potter robes at Universal?
All Universal Studios Harry Potter robes cost $115 anywhere on property. Even Madam Malkin's prices start at $115 for classic Hogwarts house robes. If you are able to find a robe for cheaper outside of Universal Orlando before your trip, you are allowed to wear them into the parks. 
Related Post: Ultimate Guide to Universal Butterbeer 
Can You Wear a Harry Potter Robe Inside of Universal Studios?
This question is common because of Universal Orlando Resort's costume policy, which can ban certain items from entering the park. Lucky for you, all Hogwarts alumni are allowed to wear their Universal Studios Ravenclaw robes or Universal Studios Slytherin robe at the parks! You aren't restricted to only wearing your Harry Potter robes inside of the Wizarding World of Harry Potter either. Just know due to safety reasons, you may have to remove your Universal Hogwarts robes on certain rides.
Make sure to check out Universal Orlando's costume guide to make sure you aren't breaking any rules with other props. Wands are allowed, but larger items like brooms are not.
Can you wear Harry Potter robes to Universal?
Another popular question we receive is, can you wear Harry Potter robes from home to Universal? And, yes you can bring your own Harry Potter robe from home to the theme parks. You will of course still have to follow the safety guidelines when it comes to wearing your Harry Potter robe on some of the rides at Universal! 
Related Post: Visiting Universal Orlando Characters 
Do Harry Potter Robes come with a Wand Pocket?
You're looking to perform all of the magical spells inside of Diagon Alley or Hogsmeade but are worried about where you're going to store your wand? Your brand new Harry Potter Gryffindor robe at Universal Studios has a built in wand pocket. Harry Potter cloaks with wand pockets can fit and standard size wand or interactive wand that are sold within the parks. What is more magical than a Hufflepuff robe with a wand pocket?
Should I Buy a Harry Potter Robe at Universal?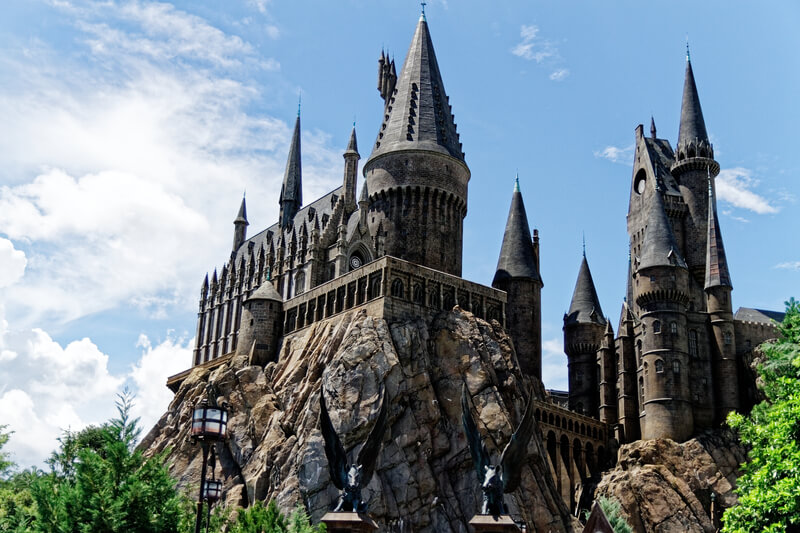 That choice is completely up to you. Whether you're worried about how much a robe is at Universal or where is the best place to buy a Harry Potter robe, Universal Orlando does not disappoint. Universal Orlando Resort has some of the best Hogwarts robes out there when it comes to overall quality. So, if you're looking to do the full Harry Potter experience, we recommend traveling down Diagon Alley and stocking up one by one on all your Hogwarts needs!
Universal Harry Potter Robes FAQ
Q: How much do Harry Potter robes cost at Universal?
A: Harry Potter robes at Universal Orlando start at $115 and can be found throughout both parks and CityWalk for purchase.
When Is The Best Time To Visit Universal Orlando?
Our Universal Orlando Crowd Calendar is the best tool to help you get the most out of your time in the parks. We breakdown the park crowds, park hours of operation, ticket prices by day, and average temperature.
Ready to Plan Your Next Universal Orlando Trip?
Beat the crowds with our discount Universal Orlando tickets! All guests who purchase their tickets from The Park Prodigy will get EARLY PARK ADMISSION to the Wizarding World of Harry Potter absolutely FREE! This could save you a ton of time in the parks and avoid buying express passes!
Make sure to check out our friends at Theme Park Today for great tips on how to have the best Universal vacation!