Complete Guide to Universal Coke Freestyle Cups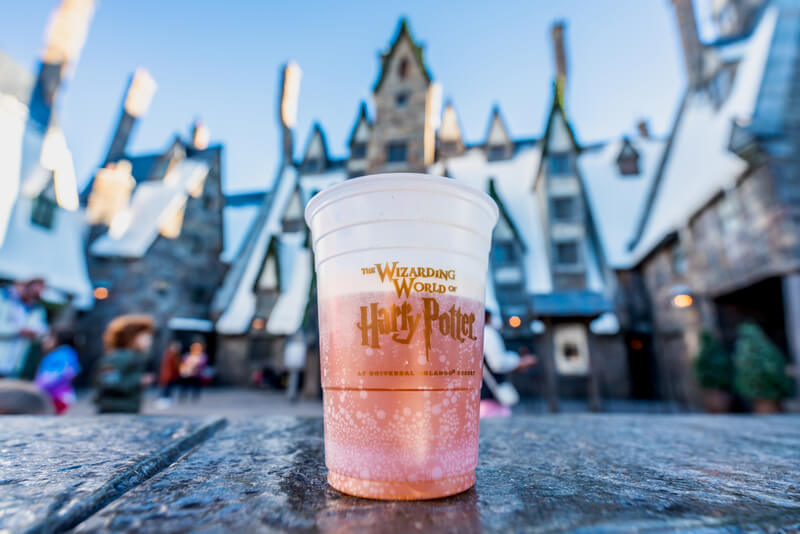 Complete Guide to Universal Coke Freestyle Cups
This article is your complete guide to Universal Studios refillable cups. Planning a vacation always comes with managing a budget and theme park food costs are a huge component of that. Universal Orlando Resort is full of many different food options for guests to choose from to help stay within their budget. But what about beverages? Yes, we are happy to announce Universal Orlando Resort has a Universal Studios refillable mug program that we are going to tell you all about.
And as you'll see below there are two Universal Orlando refillable cup options so we have a lot to cover. So if you're ready to learn about this amazing program read on!
SPECIAL NOTE: If you need help picking the best time to visit Universal Orlando for your next vacation be sure to check out our Universal crowd calendar!
Universal Orlando Crowd Calendar
Universal Refillable Cups Guide
Many of us get hot while visiting any Florida theme park, and are looking for ways we can enjoy a cold beverage, but not break the bank. That's why a Universal unlimited refill cup could be perfect for you. There have been a lot of changes to the refillable cup Universal program over the years, especially with the Universal Dining Plan no longer being offered. So, if you haven't visited Universal Orlando in a few years, the rules for using a refillable cup at Universal have changed.
So, there is still a lot to learn about the Universal refillable cup in 2022, like different designs, types and ways to use it for the maximum savings! And speaking of savings we do feel that the refillable cup is still one of the best ways to save money at Universal outside of making sure to buy the cheapest Universal Orlando tickets possible! 
What is the Universal Studios Florida refillable cup?
So, let's start with the most basic question and that is, what is the Universal Orlando refillable cup? The Universal Orlando Resort refillable cups are cups that you can purchase while visiting Universal Orlando to refill beverages throughout your stay.
Universal Studios refillable cups come in many different forms such as a butterbeer cup or the Universal Coke Freestyle refillable cup. Coke Freestyle refillable cups at Universal Studios have RFID chips in the bottom that can track your exact cup and refills used with it. Guests are also able to purchase the Universal souvenir cups, which are typically metal and insulated, and use them in the Universal refillable cups program.
Related Page: Get Universal Orlando Ticket Deals and Promotions 
How to Use Universal Refillable Cups 2022
So, how do you use the Universal Studios Florida refillable cup? Well, there are a couple different ways you can take advantage of the Universal refill program within the parks. You can purchase souvenir cups at Universal Studios to receive refills at participating locations or you can purchase Coke Freestyle cups at Universal and refill at Coke Freestyle machines. It's important to note that they are two different Universal refill programs that require different processes and prices.
What is Coke Freestyle? – Universal Freestyle Cups vs Universal Refillable Mugs
Let's jump into the most popular option and that is what is the Universal coke freestyle? Coke Freestyle is special type of soda dispensing machine that lets you choose from what feels like hundreds of types of soda. It is a stand alone machine, with a touch screen that can scan your Universal Coke Freestyle cup and allow you free refills. The Coke Freestyle Universal cup can be purchased for each participating individual who is then allowed to have free Coke Freestyle refills throughout your stay.
This is not to be confused with the refillable souvenir cups at Universal Studios. Guests can purchase a Universal refillable cup at participating locations and then refill beverages at participating locations for $1.49 plus tax. The Universal Studios Orlando drink refills stations can be found throughout Universal, and are typically snack stands, beverage carts or quick service restaurants.
What type of cups can I use for Universal Studios Orlando Drink refills?
Coke Freestyle Universal Program
Coke Freestyle plastic cup with straw and lid
Insulated Universal Orlando metal souvenir cup – for an activation fee, each day per cup
Universal Refillable Cup Program
Universal souvenir cups (Metal, character sippers)
Plastic butterbeer cups (no discounted butterbeer refills)
Coke Freestyle cups
Related post: Complete Guide to Universal Studios Epic Universe
Universal Orlando Refillable Cups 2022 Price
When it comes to the Universal Coke Freestyle the price is rather simple to calculate, but it gets more complicated for the Universal refillable cups. We are going to discuss both and the kind of fees you will encounter when using the Universal Studios refillable cups.
Universal Coca Cola Freestyle Price
1 Coke Freestyle cup – $15.99 plus tax
2 Coke Freestyle cups – $14.99 each plus tax
3-6 Coke Freestyle Cups – $12.99 each plus tax
All Universal Coke Freestyle cups must be purchased together, at the same time to receive this promotion. That price is only for the day you are visiting Universal Orlando. If you already have a Universal Freestyle cup, extra days are $8.99 plus tax.
How much are the refillable cups at Universal Studios?
If you're looking to purchase a Universal Orlando souvenir cup 2022, then the prices vary depending on what cup you'd like to use.
Universal character sipper – Starting at $16 plus tax
Universal souvenir metal cup – $16 plus tax
Butterbeer souvenir cup – $12.99
Want to know how to get a free Universal refillable cup? We'll for a limited time anyone who purchases any 2 day or more Universal Orlando tickets from us will receive an extra $25 off their entire order. So although we can't give you a free refillable cup it's pretty much the same thing. Just use PROMO CODE: MAGIC25 And you'll also receive FREE Early Park Admission which is included with all of our Universal Orlando tickets!
After you purchase your Universal Studios refillable cup, you can take it to any participating location and pay $1.49 for a beverage refill. The $1.49 can be used on soft drinks, but you can also receive a discount on other Universal beverages like Iced lemonade, tea and slushies. Just note that the discount price may change depending on the beverage and the only thing that is $1.49 is soda.
Related page: Save Big On Universal Orlando Discount Tickets
Do Universal Freestyle Cups Expire?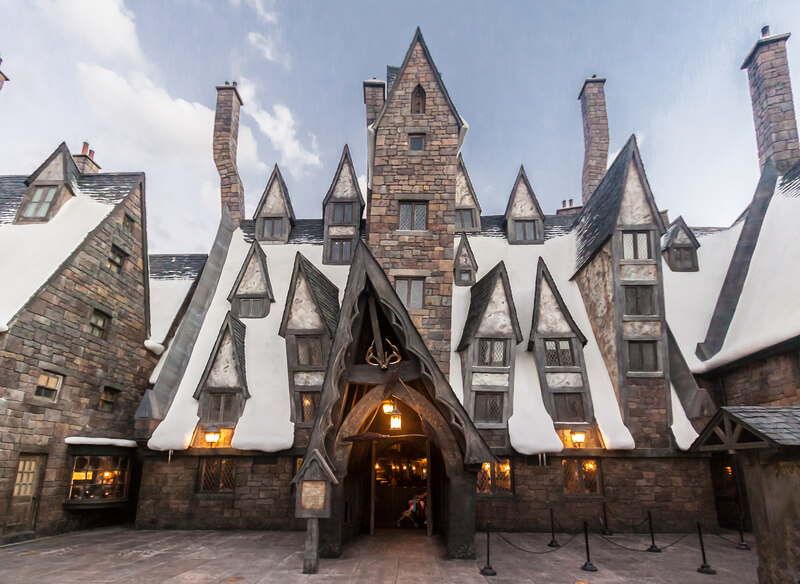 Another popular question we receive is, do Universal Freestyle cups expire? And as long as the RFID chip still works your Universal refillable cup will not expire and you can reactivate it once you get to the parks. The activation will cost you around $9.99 per day, however on the flip side you will not have to re-purchase the cup. We find this to be a great way for families who may visit Universal often to save some money.
Universal Studios Coke Freestyle Refill Locations 2022
Universal Studios Florida Coke Freestyle Refill Locations
Classic Monsters Cafe
Central Park Crepes
Monsters Cafe Beverage and Food Stand
Mel's Drive-In
Louie's Italian Restaurant
Richter's Burger Co.
Kid Zone Pizza Co.
Universal Islands of Adventure Coke Freestyle Refill Locations
The Watering Hole
Pizza Predatoria
The Burger Digs
Comic Strip Cafe
Circus McGurkus
Captain America Diner
Volcano Bay Coke Freestyle Refill Locations
Yes! You can even use a Volcano Bay refillable mug, which can be purchased there or brought from other Universal theme parks.
Bambu
Whakawaiwai Eats
Kohola Reef Restaurant
Related post: How Early to Arrive At Universal Studios
Other Coke Freestyle Refill Stations
Universal's CityWalk also has a giant Coke Icon stand right in the center of it, which is a great place to stop to refill your beverages. There are also freestanding Coke Freestyle machines that you can find throughout the theme parks where you can refill your beverage!
Can I use my Universal Coca Cola Freestyle cup inside of Wizarding World of Harry Potter?
If you're looking at the list of Universal Studios Coke Freestyle refill locations, you will notice that none of them are within The Wizarding World of Harry Potter. That is because of a licensing agreement between Universal and the Harry Potter franchise! Only branded products can be sold within the Wizarding World, therefore, you won't ever find Coke products inside. With that being said, you can use your Universal Studios refillable mug to pay for $1.49 refills of tea, lemonade or cider.
You cannot use your Universal refillable mug, or butterbeer cup to get discounted refills of any Wizarding World of Harry Potter beverage like butterbeer, Pumpkin Juice, or otherwise.
Related page: Discount Harry Potter World Tickets
Should I buy a Universal Orlando Refillable Cup 2022
That is completely up to you! Universal Studios refillable cups and the Universal Coke Freestyle program both are great ways to save money if you like to keep hydrated with anything other than water. A standard soda at Universal Orlando costs $4, so if you like to have more than 3 sodas a day, you will most likely save money. If you're also looking for a great way to remember the trip, a Universal souvenir cup is a great way to do so. You can just start using your souvenir before you head home, which we think is a huge positive!
The Universal Studios Coke Freestyle cup seems to save the most money, with one set purchase for your cup and then free refills for the whole day! We can see how a family with little ones would save money by purchasing one or two cups for the whole family. It is important to note that you can only get a Coke Freestyle refill every 10 minutes, so you will have to wait a bit in between.
Related post: Universal Studios Mardi Gras 2022: Your Guide to Florida's Biggest Party
Universal Refillable Cups 2022 FAQ
Q: Can I use a Universal Studios Refillable mug at a Universal Orlando hotel?
No, the Universal refillable cups purchased inside of the parks can only be used while at the theme parks, CityWalk or Volcano Bay. Some Universal Orlando resorts have their own refillable programs which cannot be used inside of the theme parks.
Q: Can I use my Universal Coke Freestyle in Harry Potter World or Springfield USA?
Unfortunately, due to licensing, both Springfield USA and Harry Potter World do not participate in refill programs for their branded drinks. You cannot get refills of any Harry Potter specialty drink or Simpsons specialty drinks. You cannot find Coke Freestyle machines in either land, but can get Universal refills at participating locations.
Ready to Plan Your Next Universal Orlando Trip?
Beat the crowds with our discount Universal Orlando tickets! All guests who purchase their tickets from The Park Prodigy will get EARLY PARK ADMISSION to the Wizarding World of Harry Potter absolutely FREE! This could save you a ton of time in the parks and avoid buying express passes!
Make sure to check out our friends at Theme Park Today for great tips on how to have the best Universal vacation!