Complete Guide to Universal Studios Orlando Parking 2022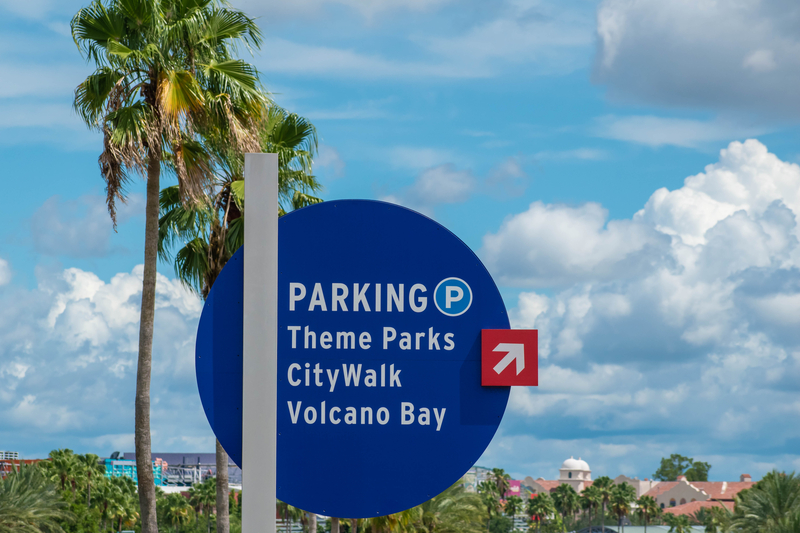 Complete Guide to Universal Studios Orlando Parking 2022
This post is your complete guide to 2022 Universal Orlando parking! When driving anywhere, especially to an amusement park, there is always the question of parking. There can be so much confusion when figuring out where to park in Universal Studios Orlando. Whether you are driving yourself, getting dropped off by car, or taking another mode of transportation, we want to make sure you are fully prepared for your journey and have you get there with ease.
We hope you find this post helpful! Our goal at The Park Prodigy has always been to help you save time and money on your next Universal Orlando vacation!  If you are planning a trip to Universal Orlando be sure to check out the latest deals on Universal Orlando vacation packages and our discounted Universal Orlando tickets which include EARLY PARK ADMISSION to the Wizarding World of Harry Potter!
So, if you're ready for some great Universal Orlando parking tips read on!
SPECIAL NOTE: If you need help picking the best time to visit Universal Orlando for your next vacation be sure to check out our Universal crowd calendar!
 Universal Orlando Crowd Calendar
Universal Parking 101
Driving Yourself to Universal
If you are driving yourself to Universal, make sure you know the Universal Orlando Parking Address: 6000 Universal Blvd, Orlando, FL 32819. The Universal Orlando resort is located between the Orlando international airport and Walt Disney World on Interstate 4. Once you get off the exit on the interstate just be sure to keep an eye out for the Universal Orlando parking signs. There are two main garages for all guests visiting the three theme parks and Universal Citywalk.
When you make your way onto Universal grounds, be sure to follow all of the signs and traffic patterns, as the Universal Studios Orlando parking directions can change day by day.
How Much is the Parking at Universal Studios Orlando?
The standard 2022 Universal Orlando parking price is $26 per car. If you arrive after 6PM (with the exception of Halloween Horror Nights and other select event nights), parking is free. However, for Universal Orlando RV parking as well as Universal Studios bus parking, their cost is $32.
Want to know how to get Free Universal Parking? We'll for a limited time anyone who purchases any 2 day or more Universal Orlando tickets from us will receive an extra $25 off  their entire order. So although we can't give you a parking coupon it's pretty much the same thing. Just use PROMO CODE: MAGIC25 And you'll also receive FREE Early Park Admission which is included with all of our Universal Orlando tickets!
Related Page: Universal Orlando Promo Tickets
Universal Valet Parking 2022
Universal Studios valet parking is temporarily suspended throughout Universal property. This is to ensure enhanced safety measures are being taken for guests and also team members. We have left some additional information on valet parking at Universal below just incase your trip is later on this year.
The Universal Studios valet parking area is separate from the parking garages, so be on the lookout for Valet signs when you enter Universal. For an extra cost but less of a walk, Valet parking puts you closer to the CityWalk entrance. CityWalk Orlando valet parking also has its own security checkpoint.
How much is valet parking at Universal?
Valet parking fees will also vary depending on how long you stay at the park. For two hours or less, the cost is $25. For over two hours before 6PM, the fee is $50. For over 2 hours after 6PM, the fee is $45. For $60, you can get your car on Red Carpet Valet, meaning your car gets parked close to the valet stand, allowing you to bypass the line when picking up your car to leave.
Tips for the Valet driver are not included in the parking fee at Universal.
Accessible Parking at Universal Orlando
If you or anyone in your party requires accessible parking, be sure to let a Universal team member know when you arrive at the toll plaza to pay for parking. You will be asked to turn on your hazard lights and follow directions to the reserved accessible parking spots. These sparks are located conveniently on the third floor closest to the Universal entrances.
Guests can also rent a wheelchair at the transportation center.
Universal Prime Parking
If you'd rather self-park as opposed to Universal Valet parking and don't mind a bit more of a Universal Orlando parking fee, then splurge a little with Prime parking. For $50 you can take your car down to one of the lower levels of the Universal Studios parking garage. However, be sure to get there early in the morning, because you will have a better chance of parking closer using Prime parking. If you show up too late, you would be paying an extra Universal park parking fee for no benefit.
2022 Universal Studios Parking Discounts
Annual pass holders receive different discounts dependent on the type of pass. For example, premier pass holders get Universal free parking for Valet or Prime and can upgrade to Red Carpet Valet for $20 as opposed to $60. Preferred pass holders get free Self-Parking or can Valet for only $20 and have the option of upgrading to Red Carpet Valet for $35 when available. Power and Seasonal passes do not include any parking discounts or free parking for Universal Studios Orlando.  There is also no Universal Studios Orlando parking pass, just ticket passes with potential parking benefits.
However, these discounts are only valid at a Universal Studios Orlando parking garage. They are not meant for parking at Universal Studios hotels.
Want to know how to get Free Universal Parking? We'll for a limited time anyone who purchases any 2 day or more Universal Orlando tickets from us will receive an extra $25 off  their entire order. So although we can't give you a parking coupon it's pretty much the same thing. Just use PROMO CODE: MAGIC25 And you'll also receive FREE Early Park Admission which is included with all of our Universal Orlando tickets!
Related Pages: Universal Early Park Admission Tickets
Is There Free Parking at CityWalk?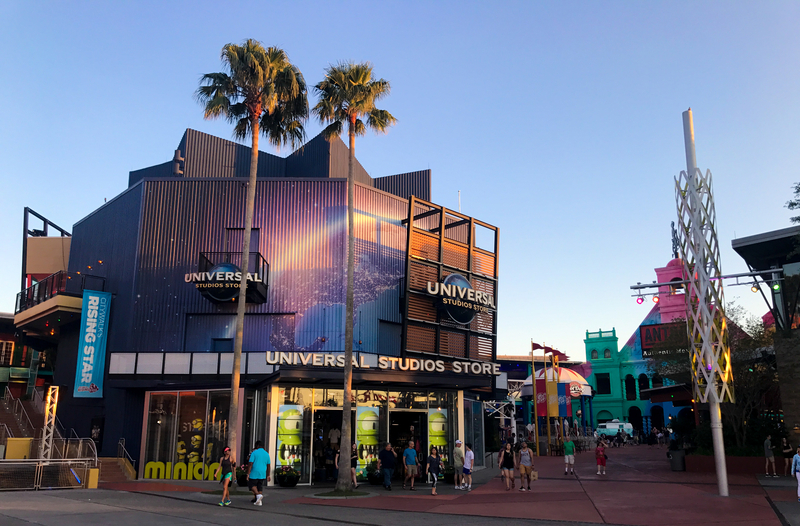 Is there free parking at Citywalk? The only time parking is free at CityWalk is after 6:00 PM on nights Universal is not hosting Halloween Horror Nights. There is only one parking venue for the different parks at Universal Studios Orlando, meaning Universal Studios, Islands of Adventure, Volcano Bay and CityWalk will still charge a parking fee for Universal Studios Orlando. That also means the Island of Adventure parking prices remains the same as any Universal Studios parking cost.
What about parking for special events?
Unfortunately pass holders will not be able to use their discounts on even nights like Mardi Gras, Halloween Horror Nights, or New Year's Eve, and would still have to pay a Universal Studios parking fee.
How Much is Parking at Volcano Bay?
Although Volcano Bay is on the other side of the resort, guests driving to Universal will still park at the parking garages. Therefore, the Universal Park parking fee remains the same. This goes the same for Island of Adventure parking costs, and other parks. They are all the same, "universal parking" fee.
As you approach the toll plaza for the parking garage, follow the Volcano Bay signs on the first level of the garage. Once you park, follow the other signs for the complimentary shuttle over to the water park. The shuttle is about 5-10 minutes over to Volcano Bay and guests can learn all about the Tapu-Tapu system on the way.
How to Park for Free at Universal Orlando
The only time there is free parking at Universal Studios Orlando is after 6PM or if you are going to see a daytime movie. If you are going to a matinee show at Universal Cinemark, the theater offers free self-parking with the purchase of two or more movie tickets. However, although this is a way on how to get free parking at Universal Orlando, you will still have to pay a Universal Studios Orlando parking fee in the garages upfront. After the movie, you will present your movie tickets and parking receipt to the Universal Cinemax box office.
Also, if you leave the parking garage and plan on coming back later on, you do not need to pay again. Just make sure to keep your same-day receipt and show the toll plaza when you return.
Parking at Universal Orlando Hotels

Parking at Universal Resort hotels is intended only for hotel guests and is not free. In fact, Universal hotel parking rates vary for day and overnight guests, so you might as well park in Universal Studios theme park parking. If you wanted to park as a guest for the day at Cabana Bay, stay over 30 minutes and you're paying a pricey $45 plus tax. There is also a parking fee at Universal Endless Summer Resort of $45 for day guests if you stay over 30 minutes. The fee is similar with Royal Pacific parking. Their non-guest parking is $45 for staying over $30 minutes. We did recently stay at Universals Endless Summer Resort and the nightly rate was only $15 which was not bad compared to some of the other premier resorts.
Many of the hotels around Universal offer shuttles to and from the park. Even if you aren't staying at one of the resort hotels, be sure to check with your hotel about their shuttle offerings. Most will only drop off or pick up at certain times, as few as 2-3 times per day. However, if you know what times your hotel shuttle runs, you can easily plan your day around it. If you finish up at the park and have an hour or two to kill, you can grab some dinner or browse the shops on CityWalk. You could also shuttle to the park and then take an Uber or Lyft back, which could be less than parking depending on how far you're traveling.
What is the Islands of Adventure Parking Cost?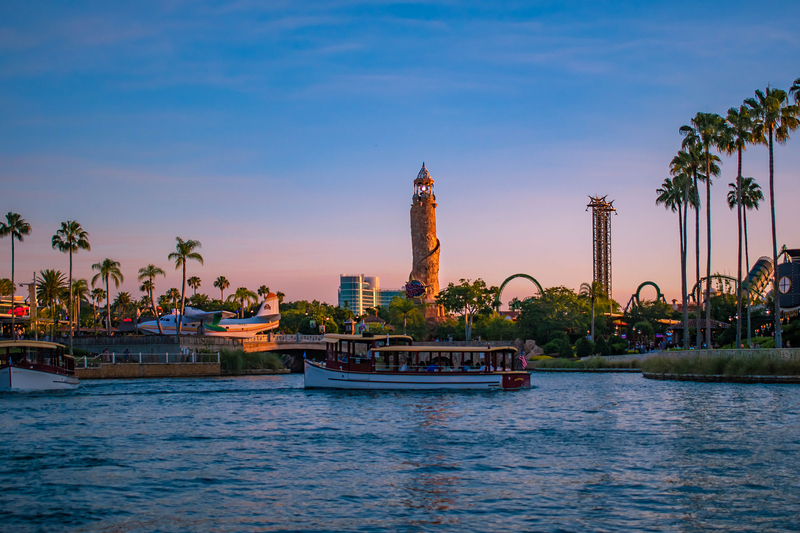 Another common question we receive from first time visitors is, what is the Islands of Adventure parking cost? Since all three Universal Orlando parks share the same lot the standard Islands of Adventure parking price is $26 per car. The Universal Orlando parking layout makes it extremely easy for guests visiting any of the three parks and city walk. You can simply follow all of the instructions on this page when preparing for your day at Islands of Adventure.
How Can I Avoid Paying for Universal Orlando Parking?
If driving just doesn't seem like the best economical option with Universal Orlando car parking, or you don't want to spend a lot of time planning where to park at Universal Studios, the other option is to do a Universal Studios Guest Drop Off. There are a few ways you can get to Universal Studios through drop off (and avoid Universal Studios Orlando parking all around).
Universal Studios Drop Off Area
If you are being dropped off by a friend or ride-share Company, you will be directed to the fifth floor of the north parking garage. There is a dedicated Universal Studios drop-off zone, which is an entire lane. From there, you will walk over to the main transportation hub to meet with the security check point.
This is going to be the same location for the Universal CityWalk drop-off. There is no Universal parking cost for the driver, so it's a win/win!
If you are being dropped off by a taxi or bus, there's a large Universal Studios drop-off point right beside the transportation hub. This also includes transportation from Universal's own on-site transportation.
From this Universal Studios parking lot, you will take an escalator or elevator up to the security checkpoint. Taxis and buses also avoid any Universal Orlando parking charges. The Universal Orlando bus loop will also take guests staying at a Universal Resort hotel directly from their hotel to Volcano Bay.
Related Post: Complete Guide to Parking at Walt Disney World
Universal Studios Pick Up Area
Guests at the end of the day will be able to get catch a taxi or bus in the same area as where they have the Universal guests drop off.
The Universal Studios Orlando guest pickup location, if looking to get picked up by a friend or ride-share company, this area is back on the fifth floor of the parking garage. This is a great way to be able to avoid parking at Universal if you don't mind public transportation or have a friend in the area.
For a complete list of Universal Orlando Parking Lots check out their official page!
Universal Parking Tips For Guests Traveling from Disney World
It's important to note that there are many ways to avoid having to pay for parking at Universal Studios. Many guests might not realize that both Disney and Universal offer their guests free shuttle transportation to and from both parks. For this reason if you are staying on Walt Disney World property and trying to figure out how to get to and park at Universal you might find it easier to hop on one of the theme park shuttles.
Both theme parks are about a 20 minute drive to one another depending on the day, so we do find the free shuttles to be a great option.
Here is some additional information for traveling from Walt Disney World to Universal Studios! 
Parking around Universal Studios
The businesses outside and around Universal Resort actively tow, so the best suggestion is to just stick with Universal Orlando parking.
Handicap Parking at Universal Studios                                                                                             
The disabled parking is on the same level meant for general parking, and the Universal Studios Orlando parking cost remains the same as any general admission. Handicapped parking is on Level 3, the same level with direct access to the covered walkways, meaning there's no need to use stairs or elevators. However, there will not be marked spaces for wheelchair entry and exist. There is also the option for valet parking.
Universal Parking Q&A
Q: How much is Universal parking?
A: Regular parking at Universal studios starts at $26 per day. It's important to note that this price can go up based on where and how you park.
Q: Is there free parking at Universal Studios Orlando?
The only time parking is free at Universal Studios Orlando is after 6:00 PM on nights when there is no Halloween Horror Nights event. 
Q: Is there free parking near Universal Orlando?
A: Because Universal Orlando takes up so much space and is such a big part of the Orlando area there are not many locations close by that Universal or a private company do not own. For this reason, there are not many places to park for free around Universal.
 Q: Do the Universal Orlando parking rates change?
A: The Universal parking rates will not change on a day to day basis. The parking for special events can be more expensive than the regular day parking. It's important to note that all parking rates might be higher in 2021.
When is the Best Time To Visit Universal Orlando?
If you're not sure when to plan your next Universal vacation, Our Universal Orlando Crowd Calendar is the best tool to help you get the most out of your time in the parks. We breakdown the park crowds, park hours of operation, ticket prices by day, and average temperature.
Are You Ready to Plan Your Next Universal Orlando Trip?
If you're ready to plan your trip to Universal Studios, be sure to check out our Universal Orlando Tickets! All Park Prodigy Universal Orlando tickets will get you into the park one hour before regular park guests!