Disney World Packing List – Essentials for Your Ultimate Disney Trip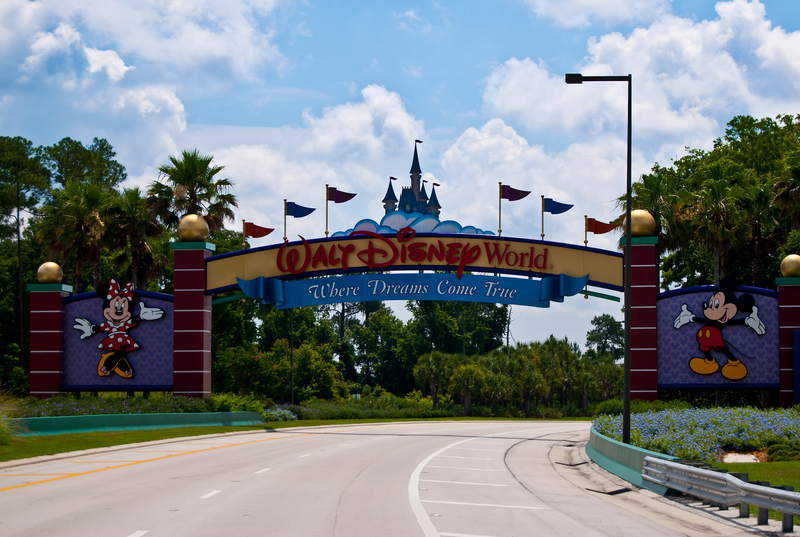 Disney World Packing List – Essentials for Your Ultimate Disney Trip
Are you not sure what should be included on your Disney Packing list? Well, if you're anything like us, you probably wait until the very last minute to start packing for Disney World. There's nothing quite as thrilling as scrambling for everything you need with only hours left before your flight. However, the truth is properly preparing for an Orlando vacation can save you a tone of time and money. With unpredictable weather and so much to see and experience, we'll dive into exactly what to bring to Disney World! Read on!
What To Wear To Disney World?

The first factor to consider when deciding what to pack is the weather conditions. If you're visiting during summer months (May-October), we recommend packing the following articles for your Disney vacation: 
T-shirts
Sandals
Flip flops
Walking shoes
Shorts 
Bathing suits
Although summers call for light clothing, one must have for Disney World is a sweatshirt as restaurants and shops are often kept cool. 
During the rest of the year, we'd recommend packing the following:
Cozy sweaters
Short sleeve shirts
Zip-ups
Hoodies
Pants/capris
But no matter what time of year you visit Disney World, rain is always a constant consideration. Torrential downpours can show up out of no where, so definitely pack extra clothing and travel with ponchos and umbrellas year-round!
Disney Packing List Supplies For Laundry
For under packers or those who can't wear a white shirt without getting it stained, most Orlando resorts make it really easy to wash already-worn clothing items. If you find yourself needing to do a load of laundry on your trip, don't forget to pack some :
Laundry soap
Laundry bags
Dryer sheets
Quarters for the machines (though Disney Resorts accept credit and debit cards!)
Staying Cool In Walt Disney World
There's no escaping the heat and humidity that takes over the happiest place on earth. To ensure you're keeping as cool and as safe as possible, be sure to pack:
Portable fan with a spray attachment
A cooling towel
Hats (or sun visors) 
Sunscreen!
If traveling during the summer months bringing the items above is a great way to save money during your Disney trip!
Hydrating is equally important, and Walt Disney World offers free cups of water to all park guests. An easy way to keep hydrated is carrying around a CamelBak. That may sound odd at first, but we promise it doesn't mean that you'll be walking around with hairy humps and a figure like the hunchback of Notre Dame! A CamelBak is a handy strap-on flexible water sack that comfortably fits like a backpack full of sweet life-giving nectar. It features a long flexible straw that you can purse your lips around so you can maintain a steady flow of H20!
Important Note: Your backpack needs to be smaller than 24″ long x 15″ wide x 18″ high and you cannot bring any alcohol into the theme parks.

Ultimate Disney Snacks For Your Trip
Snacks are a few of our must haves for Disney World for obvious reasons. Starting with takeoff en-route to your destination, pack a few healthy snacks like:
Granola bars
Trail mix
Squeezable sauce pouches 
Think about how great you'll feel at the pool ordering bottomless mimosas after knowing how much you saved on airport snacks. (Wink, wink!)
Once you land, we'd recommend heading over to a grocery store to stock up on:
Water bottles
Coffee
Ziplocs
Disposable tableware
Snacks
Easy-to-make breakfast items
Coolers are allowed inside Walt Disney World's theme parks, so you can fill 'em up with unopened drinks, sandwiches and snacks for the whole family to enjoy.  
Important Note: Disney also offers an on-site grocery delivery service to all hotel rooms. 
Disney Gadgets And Gizmos A-Plenty

From hours on a plane to long lines at the parks, keeping the kids entertained is a lot easier when you have some of their favorite items from home. A few of our favorite items to keep kids distracted are:
Ipads
Books
Mini board games
For long flights without internet access, considering downloading shows or movies in advance to the trip so that they aren't stuck with crummy on-flight entertainment. (Just don't forget earbuds!) 
Medicine 

Medicine is often left off of most peoples Disney World packing list. Not only is it important to remember your everyday prescription medications, but common items in your medicine chest are also super important to pack. From headaches to stomach aches (caused by one too many churros or Mickey Bars), making sure you're prepared to power through your vacation days is key to a successful trip! Think Advil, Pepto Bismol, Moleskin (for blisters), band aids, children's Tylenol, cough medicine, aloe vera and eye drops. 
Important Disney Parks Documents
Trust us, there's nothing we love more than digitally storing all of our important travel information. However, having back ups in paper form takes away the stress of losing your phone or forgetting a login password. Don't fotget the following items:
State IDs/passports
Insurance cards
Boarding passes
Credit cards
Cash
Rental car confirmation printout


Miscellaneous Odds And Ends
By "miscellaneous," we mean all the stuff you know you should pack but will probably forget. Let's start with sunglasses! You'll need these to survive your vacation in the sunshine state. Next up, autograph books. With character meet and greets galore, be sure to pack a pen and an autograph book to maximize the magic for your children (or yourself!). Backpacks – park warriors, you know how important this one is! From portable fans to snacks and sunscreen, ponchos and hand sanitizer, making sure you have a backpack to carry your park necessities is an absolute must! Coolers or backpack coolers – whether you're packing lunch to eat by the pool or making lunch for a day at the parks, hand coolers or backpack coolers are huge money savers that are often forgotten. 
When Is The Best Time To Visit Disney World?
We can help you pick the best time to visit Disney World!Our Disney World Crowd Calendar is the best tool to help you get the most out of your time in the parks.
We break down:
Park Crowds
Park Hours of Operation
Ticket Prices Per Day
Average Temperature
Are You Ready to Plan Your Next Disney World Trip?
You can save up to $20 per ticket when purchasing your Walt Disney World Tickets from The Park Prodigy! Learn more about Disney hotels by reading our On-site Disney World Hotels page! 
If you're brand new to Disney vacation planning we recommend our Walt Disney World Planning Page! For additional planning tools check out Disney Dessert Parties – The Complete Guide & The Best Guide to Star Wars Galaxy's Edge
Last but not least if you're also planning a trip to Universal Studios, be sure to check out our Universal Orlando Tickets! All Park Prodigy Universal Orlando tickets will get you into the park one hour before regular park guests!