Complete Guide to the 2022 Disney Genie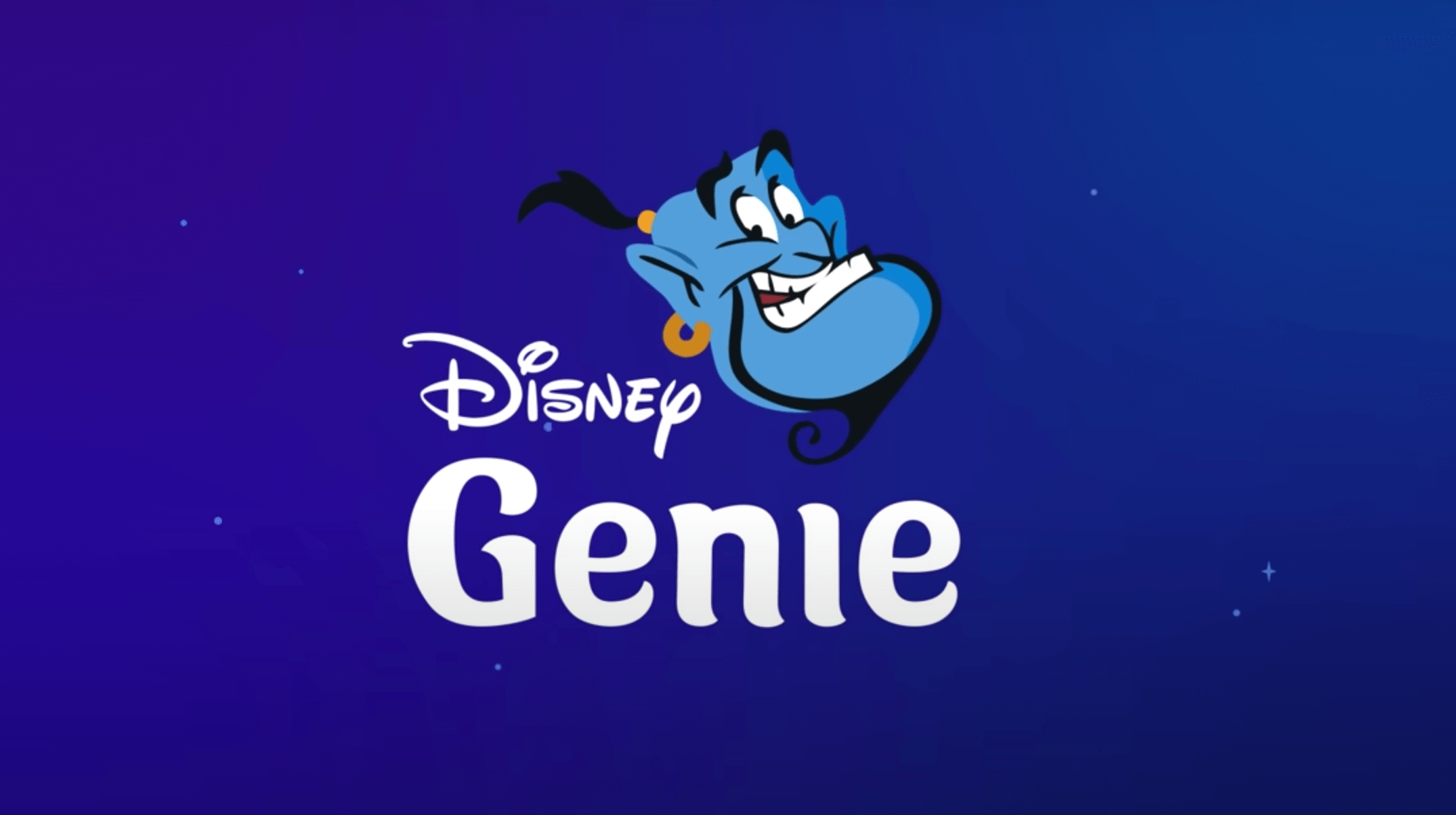 Complete Guide to the 2022 Disney Genie
*June 2022 Update: Starting June 8th, guests will no longer be able to pre-purchase Disney Genie+ for their Walt Disney World trips. Instead, all Genie+ purchases will be for same-day use only starting June 8th for Disney World only. Disneyland will have the same process.
This is your complete guide to the 2022 Disney Genie! The Disney Company has always been on the forefront of technology development ensuring that all of their guests have the most convenient, modern experience. First, we were introduced to the My Disney Experience app. This helped guests book reservations, see wait times and much more. Since then, guests have been asking for a more streamlined experience, hence, the Disney Genie was created!
There are many services that come with the Disney Genie, some will be free and some will be paid. The Disney Genie + and Lightning Lane features are the paid options that guests can use to "skip the line." Mostly, there will be planning tools to enhance your Disney experience while visiting the parks.
We hope you find this post helpful, and if you are planning a trip to Disney be sure to check out our other FREE vacation planning tools. Our goal at The Park Prodigy has always been to help you save time on your next vacation and find the cheapest Walt Disney World tickets! So if you're ready for the new details on the Disney Genie, let's read on.
What is the Disney Genie?
So, let's start with the most common question which is what is the Disney Genie? The Disney Genie is the newest fast pass system at both Disneyland and Walt Disney World and offers an array of features for guests. Disney describes the service to be a complimentary service that will help create your perfect Disney day. To make it easier, the Disney Genie is embedded right into your My Disney Experience app. That means if you already have the app, you can see these new changes without having to download another service.
What is the difference between Disney Genie+ vs Individual Lightning Lane?
This can be the most confusing thing to understand when working with the Disney Genie service, so let's go ahead and lay out what everything is.
Disney Genie – the FREE vacation planning service that can give recommendations on rides, restaurants and more allowing you to plan your perfect Disney day.
Disney Genie + – A paid "skip the line" service which for one fee for the whole day and you are allowed to book multiple attraction experience fast passes, very similar to the old fast pass system.
Individual Lightning Lane – A paid feature of Disney Genie+ which allows you to purchase a spot in the Lightning Lane for only one attraction that is not included on the Disney Genie+ attraction list.
Related post: Complete Guide to Disney Springs Hotels
How Does the Disney Genie Work?
Up next is, how does the Disney Genie work? You will never have a friend like this, because the Disney Genie is a digital assistant that will help with your Disney vacation. This service is meant to give you the most useful theme park tips. Such as, reducing your wait times with calculated tips. As well as, an itinerary feature that will adapt throughout your stay to give you a personalized experience.
Our favorite part of the Disney Genie is the itinerary planning feature. It can be very overwhelming in Disneyland or Disney World with how much there is to do and see. You can tell the Genie your interests, and it will plan out your day for you.
The service will tell you the lowest wait times for each ride you select to include. Disney Genie will also offer tips to help decide when to do each attraction. This also will be useful when making dining reservations, since the Genie is also programmed to have perfect time saving tips for those.
Related post: Top 10 Best Disney World Restaurants
How Much Does the Disney Genie Cost?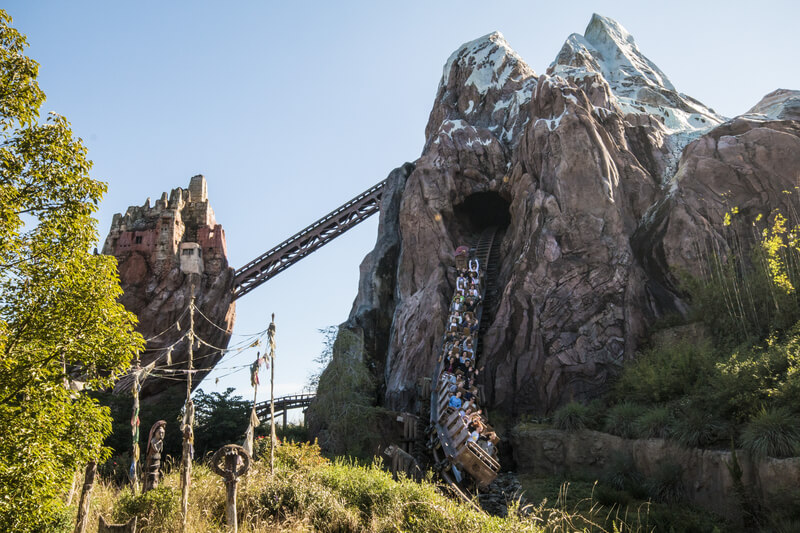 There will be free and paid services that come along with the Disney Genie. The built in service on the My Disney Experience will be free to have, and most of the planning tools will be complimentary for Disney guests. The paid portion of the Disney Genie is called Disney Genie+ which will will talk about.
What is free through the Disney Genie?
The features that come for free with the Disney Genie service are the itinerary updates, the personal tip board and the ability to make reservations through the app.
Itinerary updates – Add your must do attractions and restaurants to the Disney Genie. Throughout the day as you experience the park, the Genie will update and keep track of your plans for you.
Personal Tip Board – The Genie will allow you to add all of your favorites to an easily accessible tip board. From there, it will display current and predicted wait times, allowing you to choose the best time to experience all of your favorites.
Reservation planning features – We are already familiar with a lot of these features, like virtual queues, mobile ordering, and dining reservations. They will all be found on the Disney Genie, with tips and tricks from your virtual assistant.
What is Disney Genie+?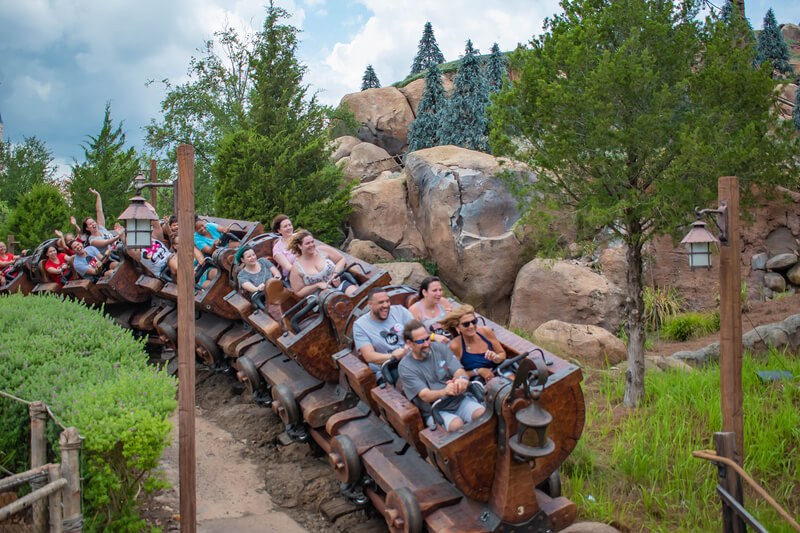 So, what is the difference between the Disney Genie Vs Disney Genie+? The Disney Genie+ is that paid version of the Disney Genie, where you can book Lightning Lane reservations for a select number of rides. This is not to be confused with individual Lightning Lane attractions which you can book individually without having to purchase Disney Genie+. Disney Genie+ attractions are included in the price for Disney Genie+, where individual Lightning Lane passes are for more popular attractions where guests pay a fee to ride only one individual attraction. Confused? Let's break it down even more.
How to use Disney Genie+
We are going to talk about how to use Disney Genie+, including how to purchase it and what is the difference between Genie+ and Lightning Lane. All guests visiting Walt Disney World have the option to purchase Disney Genie+ starting at 12:00am the day of their theme park visit. Guests can use the My Disney Experience app to purchase Disney Genie+, which is rather simple and straight forward.
Starting at 7am, guests can start making their Genie+ Lightning Lane choices. This should not be confused with individual Lightning Lane, which regular onsite guests can start booking at 7am, but those staying offsite cannot book until park open.
Disney Genie+ Rules:
That is a very important Disney Genie+ tip! Guests used to be able to pre-purchase Disney Genie+ for their Walt Disney World trip in advance, but unfortunately can no longer do that. All Disney Genie+ purchases for Walt Disney World can be made starting at 12am the day of your visit. Then, starting at 7am all guests can start booking Disney Genie+ Lightning Lane selections.
The Disney Genie+ system is live and only will let you make selections that day.
This is where things get a little more confusing. Once you've selected your first Disney Genie+ selection, you cannot choose another selection UNLESS your return time is less than 2 hours away. If you choose a Disney Genie+ selection that is more than two hours from the current time, you must wait until that time passes before booking another. That also means you can book another Disney Genie+ selection once the ending of your return time has passed.
Individual Lightning Lane Rules
As we mentioned above, Individual Lighting Lane passes can be purchased completely separate from Disney Genie+, and should be done so if you're only lookin to ride high-volume popular rides.
On-site hotel guests can book Individual Lightning Lane passes starting at 7am. All other guests can begin booking at official park open.
There is no waiting period for booking Individual Lightning Lane passes
You cannot change or modify your pass once it is purchased
You can only purchase one Individual Lightning Lane per ride
How Much is Disney Genie Plus?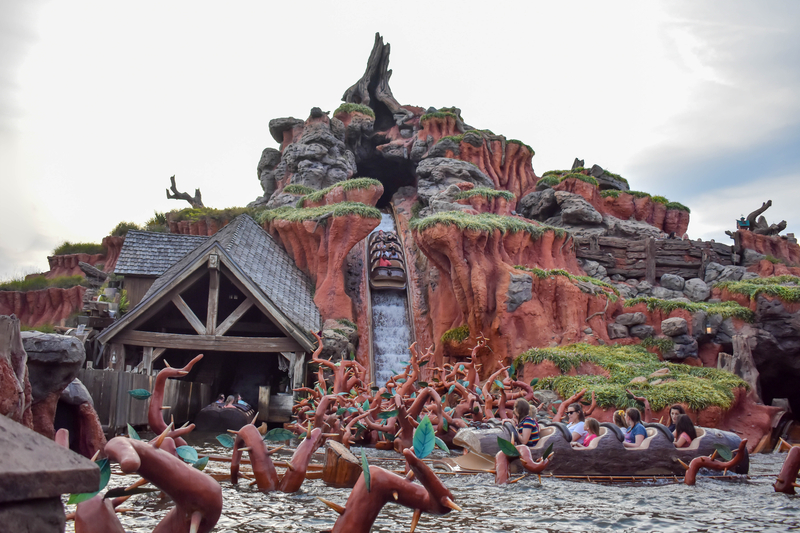 So, how much is Disney Genie plus? For $15 per ticket per day at Walt Disney World, and $20 per ticket per day at Disneyland, you can have the Disney Genie+ services available to you. What does that mean? With Genie+, you can choose available times for a number of attractions to use the Lightning Lane. This is just like the MaxPass service that was offered at Disneyland Resort prior to the Covid-19 pandemic. Unfortunately, this service does not include all rides, and tier 1 attractions will have a different pricing.
Individual Genie Plus Attraction Pricing
Just like at Disneyland Paris in 2021, both US based parks will be adopting the pay per attraction ride service. You will be able to select up to two high demand attractions per day and pay a fee to skip lines. This price changes depending on the date, attraction and park. This is unlike the Disney Genie+  service, because instead of one fee for many rides, you will pay one fee PER ride.
Magic Kingdom Disney Genie+ Upgrade
Seven Dwarfs Mine Train $10-$12
Space Mountain $7-$9 (sometimes included in Disney Genie+)
EPCOT Disney Genie+ Upgrade
Frozen Ever After $9 – $11 (sometimes included in Disney Genie+)
Guardians of the Galaxy: Cosmic Rewind (we will know pricing when the ride opens)
Disney's Hollywood Studios Disney Genie+ Upgrade
Mickey & Minnie's Runaway Railway $8 – $11 (sometimes included in Disney Genie+)
Star Wars: Rise of the Resistance $15
Disney's Animal Kingdom Disney Genie+ Upgrade
Avatar Flight of Passage $11 – $14
Expedition Everest $7 (sometimes included in Disney Genie+)
It is important to note that you do not need the Disney Genie+ service to pay per ride. Prices can also change at any time, so make sure to check the day you are in the park to see what the price will be!
Related post: Best Ways to Avoid Long Lines at Disney World
What is the 2022 Disney Genie Plus Ride List?
Magic Kingdom Disney Genie+ Rides
Haunted Mansion
Big Thunder Mountain Railroad
Splash Mountain
Buzz Lightyear's Space Ranger Spin
Monsters, Inc. Laugh Floor
Tomorrowland Speedway
The Many Adventures of Winnie the Pooh
Under the Sea – Journey of the Little Mermaid
Mickey's PhilharMagic
Mad Tea Party
Peter Pan's Flight
"it's a small world"
Pirates of the Caribbean
Jungle Cruise
Dumbo the Flying Elephant
The Barnstormer
The Magic Carpets of Aladdin
Hollywood Studios Disney Genie+ Rides
Millennium Falcon: Smuggler's Run
Mickey and Minnie's Runaway Railway (Sometimes)
Slinky Dog Dash
Star Tours
Tower of Terror
Rock 'n' Roller Coaster
Indiana Jones Epic Stunt Spectacular
Toy Story Mania
Alien Swirling Saucers
Muppet*Vision 3D
Frozen Sing-Along Celebration
Beauty and the Beast — Live on Stage
Disney Junior — Live on Stage
Animal Kingdom Disney Genie+ Rides
Kilimanjaro Safaris
Festival of the Lion King
Kali River Rapids
Feathered Friends in Flight!
DINOSAUR
It's Tough to Be a Bug
Na'vi River Journey
The Animation Experience
EPCOT Disney Genie+ Rides
Spaceship Earth
Soarin'
Living With the Land
Frozen Ever After
Test Track
Journey Into Imagination with Figment
Disney & Pixar Short Film Festival
Turtle Talk with Crush
The Seas with Nemo and Friends
Mission: SPACE
Remy's Ratatouille Adventure (Starting May 31st, 2022)
Disney Genie+ tips and tricks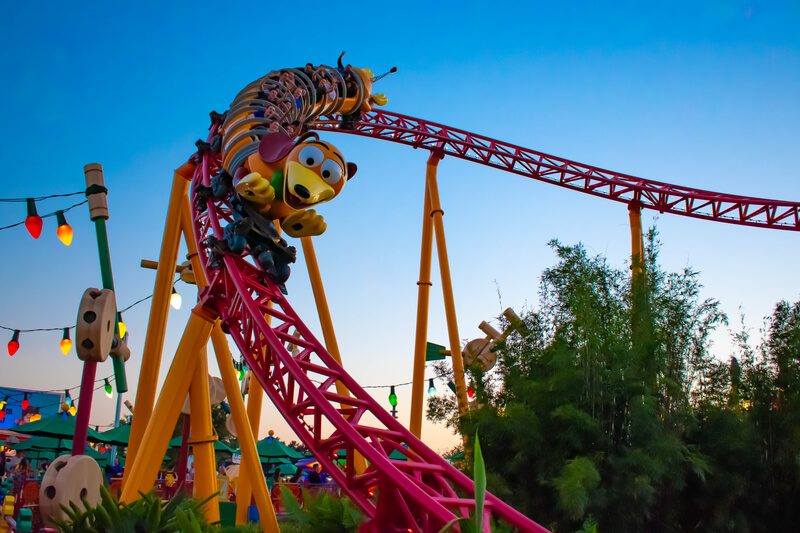 All guests can purchase Disney Genie+ starting at 12am the day of their trip (midnight before you go to bed)
Starting 7am ALL guests can begin making their Disney Genie+ selections
We recommend choosing the earliest Disney Genie+ Lightning Lane selection you can
You can always modify/cancel your selection afterward if a better Genie+ Lightning Lane time slot opens up
When in doubt, try to book anyway! The Disney Genie+ system seems to be a work in progress, and you will only lose out if you don't try and book experiences you want.
This is a live system, your return times CAN change from the original selection to your final purchase screen. There is no guarantee for any selected time returns.
2022 Disney Genie Review
The Disney Genie service and Lightning Lane has had mixed reviews and we've been watching closely to see if it is a win for the Disney parks. Many guests have made comments that they wish they would have known more before purchasing Disney Genie+. For reasons such as, if you are not awake at 7am to book your Lightning Lane reservations, you might not be able to get attractions that you really wanted to.
Our personal 2022 Disney Genie+ Review:
There are pros and cons of the Disney Genie+ and things to look out for when booking. The system can be glitchy, and there can be a lot of rules to follow. Unfortunately, you can spend a lot of time on your phone attempting to book Disney Genie+ selections, BUT in doing so, we were able to ride every single ride that we wanted to!
If getting on rides is your number one priority at either Disney park, Disney Genie+ is a must.
If you want the latest news on the Disney Genie, make sure to check back on this article.
When is The Best Time to Visit Disney World?
Our Disney  World Crowd Calendar is the best tool to help you get the most out of your time in the parks. We break down park crowds, park hours of operation, ticket prices, and average temperature. We also break down the best time to visit Disney World based on specific times of the year and special events.
Are You Ready to Plan Your Next Disney World Trip?
Are you planning a trip to Walt Disney World? Be sure to speak with a Disney World Travel Agent for the most recent deals and promotions. The Park Prodigy will provide a Free Quote for all Disney World Vacation Packages. The Park Prodigy can also help you save up to $20 per ticket when purchasing your Walt Disney World Tickets, and we offer promotional discounts for special events such as Mickey's Not So Scary Halloween Party Tickets and Mickey's Very Merry Christmas Party Tickets. If you're brand new to Disney vacation planning we recommend our Walt Disney World Planning Page! Learn more about Disney hotels by reading our Walt Disney World Hotels Review page.