What is the Genie + Disney World 2023?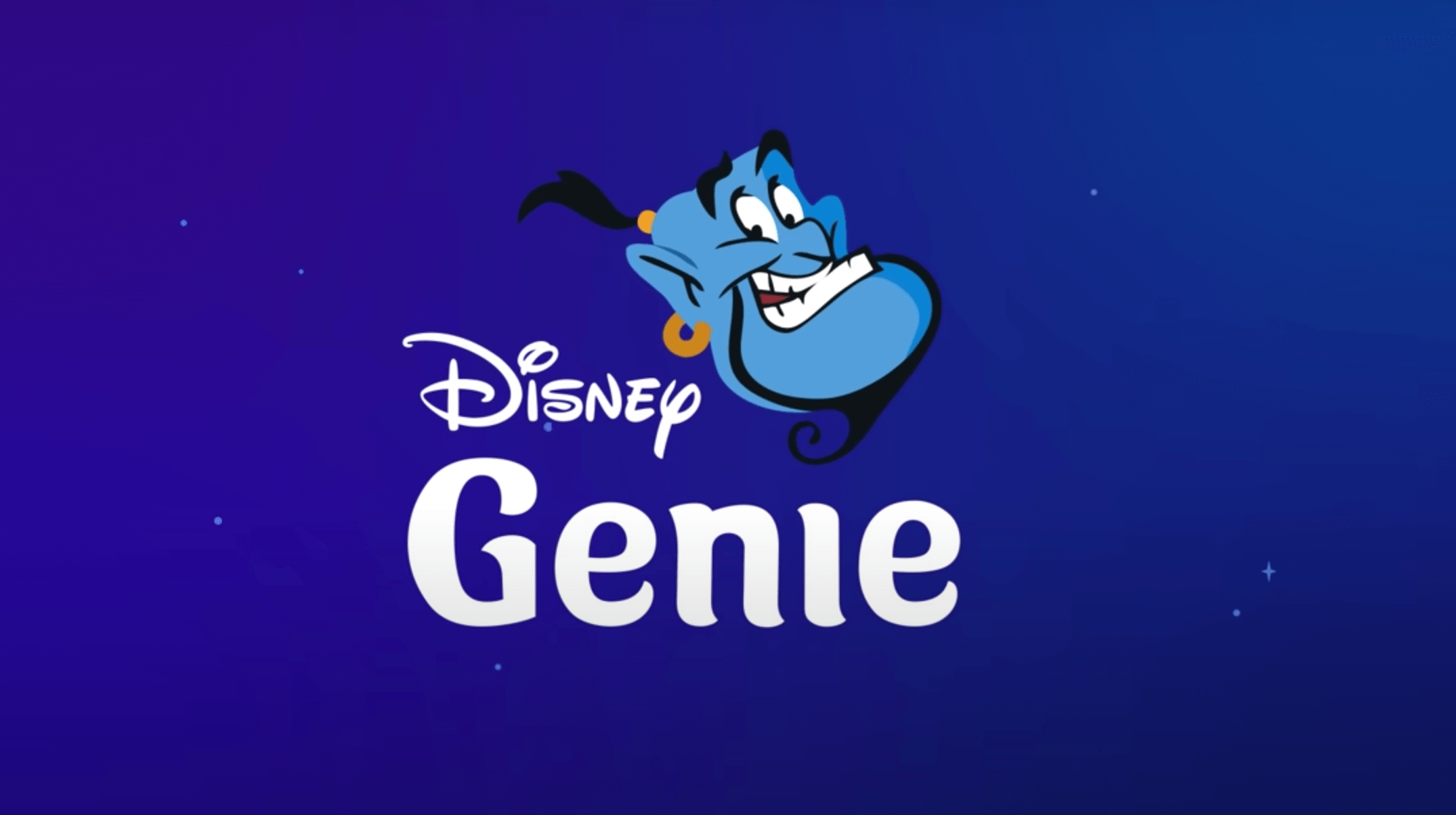 What is the Genie + Disney World 2023?
This is your complete guide to help answer the question, what is Disney Genie? The Disney Company has always been on the forefront of technology development ensuring that all of their guests have the most convenient, modern experience. First, we were introduced to the My Disney Experience app. This helped guests book reservations, Lightning Lane attractions, see wait times and much more. Since then, guests have been asking for a more streamlined experience, hence, the Disney Genie was created!
There are many services that come with the Disney Genie, some will be free and some will be paid. The Disney Genie + and Lightning Lane features are the paid options that guests can use to "skip the line." Mostly, there will be planning tools to enhance your Disney experience while visiting the parks.
So, if you're wanting to learn what is the Genie at Disney, keep reading!
We hope you find this post helpful, and if you are planning a trip to Disney be sure to check out our other FREE vacation planning tools. Our goal at The Park Prodigy has always been to help you save time on your next vacation and find the cheapest Walt Disney World tickets! So if you're ready for the new details on the Disney Genie, let's read on.
What is Disney Genie 2023?
The Disney Genie is the newest vacation planning service (with optional paid add on services) at Disney parks that offers an array of features for guests. Disney describes the service to be a complimentary service that will help create your perfect Disney day. To make it easier, the Disney Genie is embedded right into your My Disney Experience app. That means if you already have the app, you can see these new changes without having to download another service.
The Disney Genie allows you to create customized itineraries, tips board and even use planning tools to make the most magical day possible! Since there is also a paid component of the service, the more popular feature, many guests are also wondering what is Genie + at Disney?
What is the Disney Genie+ service?
The Disney Genie+ is the premium, paid skip-the-line service which allows guests to book passes to use the Lighting Lane for attractions in Disney World. For a one time fee, guests will have access to book return times to use the Lightning Lane entrance for certain attractions in the park to cut down on waits significantly. This does not include all attractions in the park, since the newer and more popular attractions are offered as a la carte pricing using Individual Lightning Lane.
Related post: Complete Guide to Disney Springs Hotels
What Does Genie Plus Include?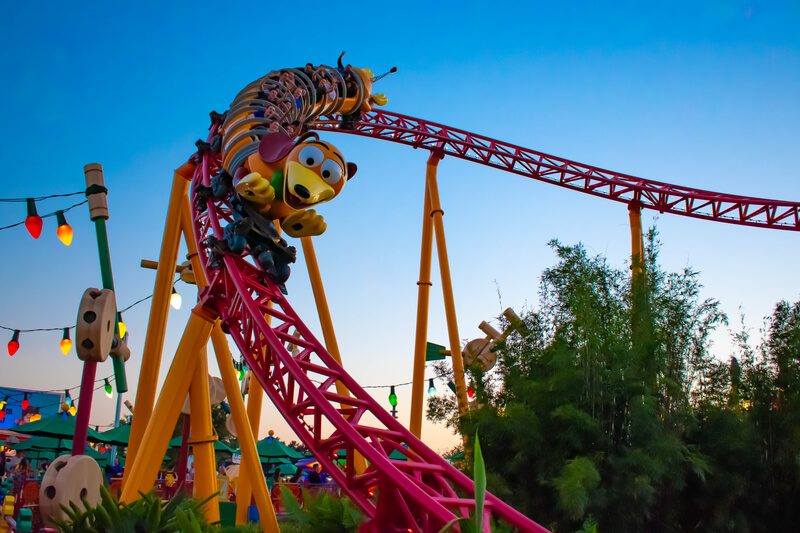 Purchasing the Disney Genie+ gives guests access to book the Lightning Lane for Genie+ rides at Disney World in the My Disney Experience app. There are  46 rides included in the Disney Genie+ pricing since you can use the skip-the-line service in all four parks if you choose to park hop on that same day. Disney Genie+ can be purchased the day of your visit, and is only good for one day and must be purchased for each person in your party. Whether you're planning on staying in one park the whole day, or hopping around, you will be able to use the Disney Genie+ service in any park!
Other things included in the Disney Genie Plus are the PhotoPass AR Lens, which is a fun feature to try when capturing photos. This is not for the PhotoPass for the photographers around the park, but for right through your phone, with special AR lenses that allow you to have magical features! Take a picture with Cinderella Castle from the 25th Anniversary Birthday Cake overlay, or even have Baby Yoda stop by for a selfie.
What is the difference between Genie and Genie Plus?
If you're still trying to differentiate Genie vs Genie Plus, just know that you do not have to pay for anything when it comes to the regular Disney Genie. The Disney Genie is more of an interactive planning tool, that allows you to find the best itinerary for your day. It can help you make dining reservations, check ideal wait times, and give suggestions of the best places to head in the parks. The Disney Genie +  is a paid add on that you purchase through the Disney Genie for special access to the Lightning Lane. Genie + is a "skip the line" service, which for one fee you are allowed to book for multiple experiences throughout the day.
Related post: Guide On How to Get Cheap Disney Tickets
What is Disney Lightning Lane? Individual Lightning Lane Selections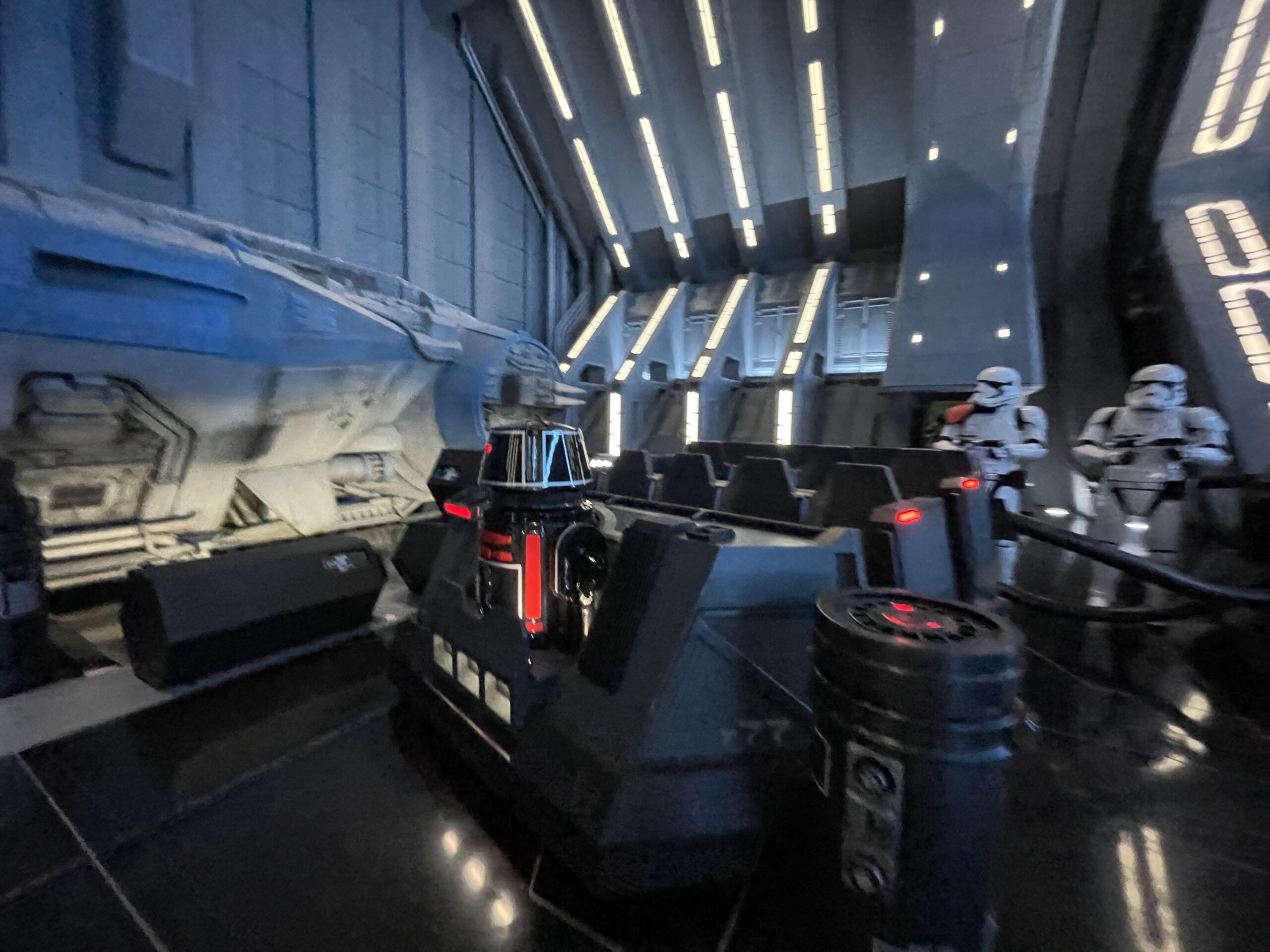 The Individual Lightning Lane selections are for the fanciest, newest rides that are the most popular attractions in the parks. The attractions specifically for the Individual Genie Lightning Lane are not going to be included in your Disney Genie+ purchase. These are completely separate, a la carte style, with different prices for each ride.
What are the Individual Lightning Lane attractions?
Magic Kingdom – Seven Dwarfs Mine Train
EPCOT – Guardians of the Galaxy: Cosmic Rewind
Animal Kingdom – Avatar: Flight of Passage
Hollywood Studios – Rise of the Resistance
You can check out the pricing for all of the Individual Lightning Lane attractions here.
What is Genie Plus vs Lightning Lane?
It is important to know the difference between Lightning Lane vs Genie Plus due to the similarities in them. The Disney Genie+ is that paid version of the Disney Genie, where you can book Lightning Lane reservations for a select number of rides.  Individual Lightning Lane attractions are where you can book individual, separate popular attractions without having to purchase Disney Genie+. Disney Genie+ attractions are included in the price for Disney Genie+, where individual Lightning Lane passes are for more popular attractions where guests pay a fee to ride only one individual attraction.
Disney Genie + – A paid "skip the line" service which for one fee for the whole day and you are allowed to book multiple attraction experience fast passes, very similar to the old fast pass system.
Individual Lightning Lane – A paid feature of Disney Genie+ which allows you to purchase a spot in the Lightning Lane for only one attraction that is not included on the Disney Genie+ attraction list.
Related post: Complete Guide to the Disney Virtual Queue
How Does Genie+ Work?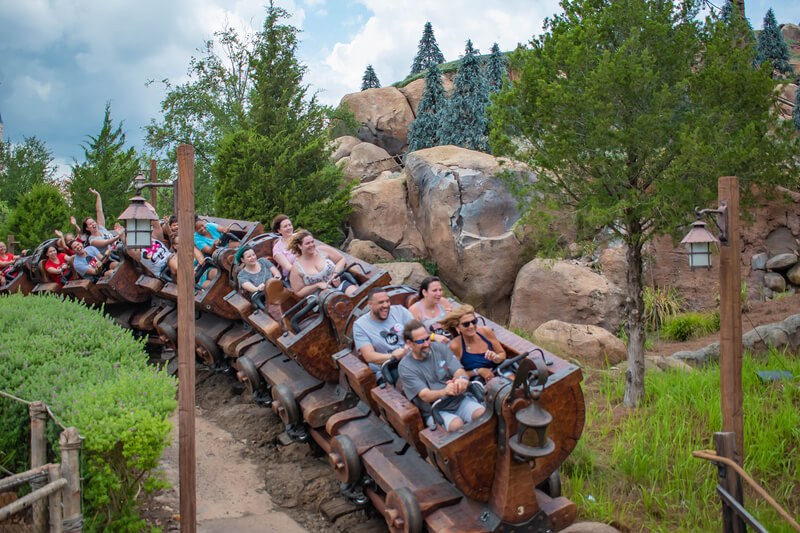 The Disney Genie+ is like your Golden Ticket to skip longer lines when visiting the Walt Disney World parks. The Disney Genie+ is a system that allows you to pick your spot in line, so you have minimal waits for your favorite attractions. When you purchase and begin to book your Disney Genie+ selections, you will be given a return time for an attraction. Once that return time window opens, your MagicBand or your park ticket becomes your pass to use the Lightning Lane entrance to the attraction you've chosen.
Once you're there, scan in with the attending Cast Member, and you'll be allowed to enter the Lightning Lane. Those are the basics to how does the Disney Genie+ work!
How does the Disney Genie work? (free version)
Up next is, how does the Disney Genie work? You will never have a friend like this, because the Disney Genie is a digital assistant that will help with your Disney vacation. This service is meant to give you the most useful theme park tips. Such as, reducing your wait times with calculated tips. As well as, an itinerary feature that will adapt throughout your stay to give you a personalized experience.
You can tell the Genie your interests, and it will plan out your day for you. The service will tell you the lowest wait times for each ride you select to include. Disney Genie will also offer tips to help decide when to do each attraction. This also will be useful when making dining reservations, since the Genie is also programmed to have perfect time saving tips for those.
Related post: Top 10 Best Disney World Restaurants
How to Purchase Disney Genie+ and Reserve Disney Genie+ Lightning Lane Reservations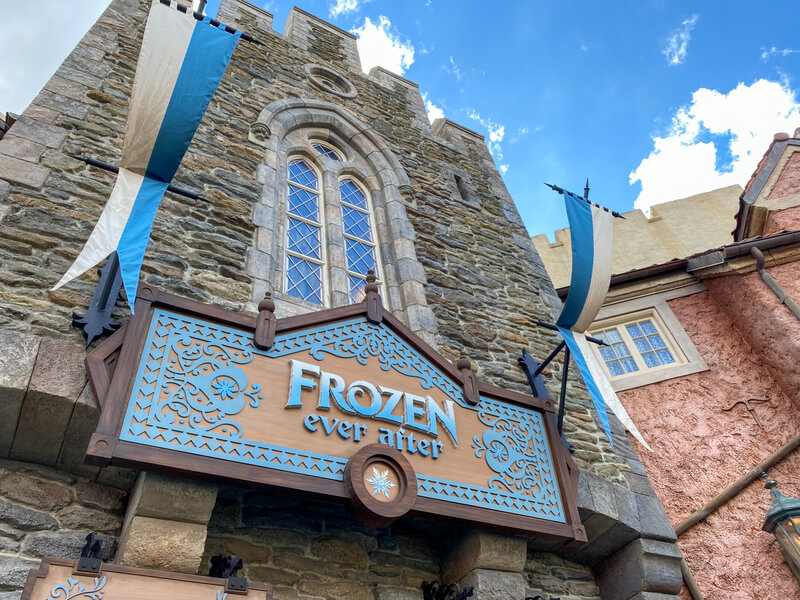 Now that we know how Genie+ works, you probably want to know how you can purchase it! The first thing you will want to make sure you have is the My Disney Experience app. This is where all of your Disney vacation needs can be planned, as well as, where the Disney Genie lives. Next, you will also be required to have a valid park pass and park tickets before you will be allowed to start your Disney Genie+ purchase.
How to purchase the Disney Genie+
The day of your trip (at midnight) open your My Disney Experience app and select "My Disney Genie Day"
Select the My Day tab and click to "Get Disney+ for Today"
Follow the prompts to make your purchase
Make sure to purchase the Disney Genie+ for every member of your party
After pressing continue, you're all set!
Disney Genie Explained – How to reserve your first Disney Genie+ Lightning Lane selection:
For the Disney Genie +
Starting at 7AM the morning of your trip, you can start selecting your first Disney Genie+ attractions. It is important to note that the Disney Genie+ selections are on a live system, so other guests will be booking and making selections at the same time as you.
Open your My Disney Experience app and click "My Day"
If you click on Tip Board, all of the current open Genie+ Lightning Selections will be populated
Search through and pick your first choice!
Keep in mind, that you can only book ONE Genie+ selection for your first choice, and there are some rules that you'll need to know. We are going to cover the rules for Disney Genie and how it works next!
Related post: Complete Guide to Disney Character Dining Experiences
When Can I Book My Next Genie+ Lighting Lane Reservation?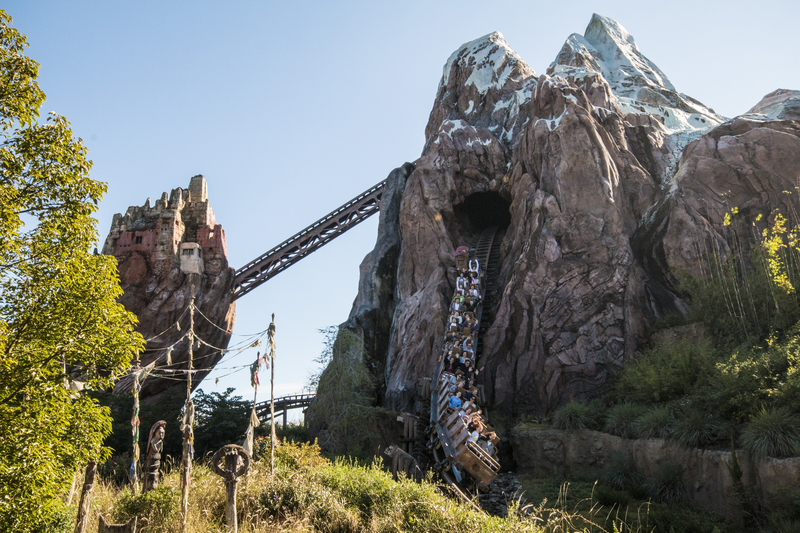 One of our biggest complaints about the Disney Genie+ is that there are some rather complicated rules you have to follow to book your selections. It is not like the previous FastPass+ system, where you can book your selections right in a row. With that being said, the
You can book Lightning Lanes for Genie + either after you've used the first one you've booked OR it has been 120 minutes (2 hours) since you've booked your last Genie+ selection, whichever comes first. 
Booking Genie+ Lightning Lane Example
Since this concept is a little confusing, let's do an example. You booked your first Genie+ selection, Haunted Mansion for 8:30 AM right away at 7AM in the morning.
You can either book your next Genie+ selection:
After you scan it at Haunted Mansion at 8:30AM
At 9AM, two hours after you made your first selection
Your next Genie+ selection will follow the same rules. If you booked right after you scanned it at 8:30, you can then book your next selection either at 10:30 AM or after you scan into your next ride.
Related post: Disney World Pictures and Disney PhotoPass Guide
How Does Disney Genie Compare to Disney's Previous Skip theLine Service like FastPass+?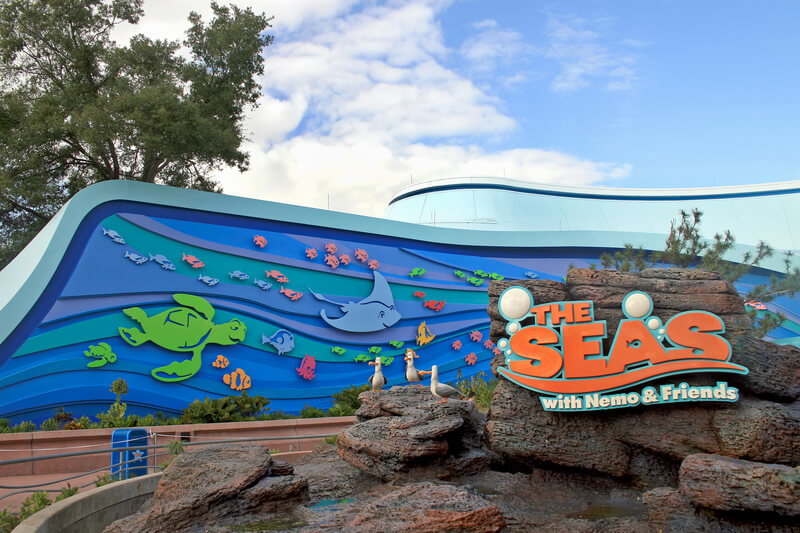 The Disney Genie service and Lightning Lane has had mixed reviews and we've been watching closely to see if it is a win for the Disney parks. Many guests have made comments that they wish they would have known more before purchasing Disney Genie+. For reasons such as, if you are not awake at 7am to book your Lightning Lane reservations, you might not be able to get attractions that you really wanted to.
Obviously, FastPass+ was free, so that automatically gives it some favor, as a many guests wonder why they would pay for something that is free. There are also many complicated rules you have to follow when using the tool, which can be overwhelming. Overall, we have been able to get all the attractions we've wanted with the Disney Genie+, and have enjoyed skipping the line using the service.
Our personal 2022 Disney Genie+ Review:
There are pros and cons of the Disney Genie+ and things to look out for when booking. The system can be glitchy, and there can be a lot of rules to follow. Unfortunately, you can spend a lot of time on your phone attempting to book Disney Genie+ selections, BUT in doing so, we were able to ride every single ride that we wanted to!
If getting on rides is your number one priority at either Disney park, Disney Genie+ is a must. But, if you're willing to chance the wait times, and are more of a foodie or entertainment kind of person, the Disney Genie+ might not be worth it.
Related post: Complete Guide to Universal Disability Pass
Tips and Tricks for Disney Genie Plus at Disney World 2022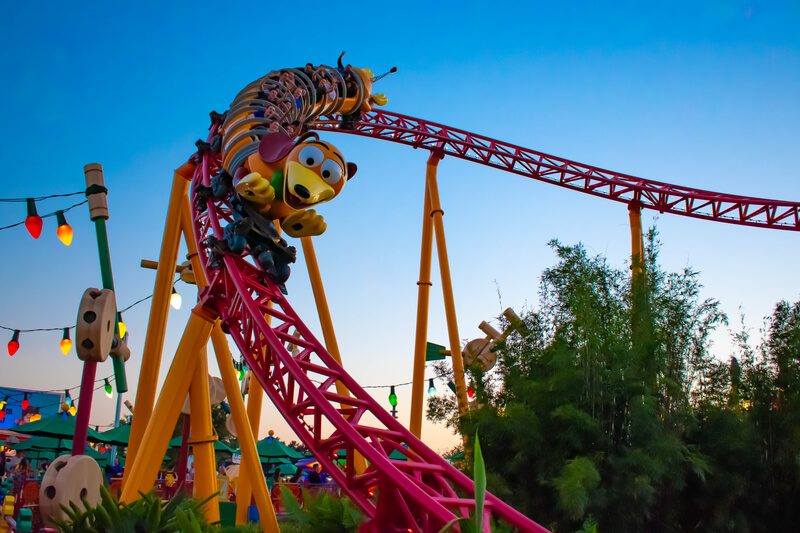 So, what are the best tips and tricks for fully understanding what is the Disney Genie and how to use it? Here are the best ones we could come up with, since vacations can be stressful and these extra planning tools can be quite confusing.
Stack your Genie+ selections
A big tip of ours to make sure you aren't missing any time, by stacking your Lightning Lanes AS soon as you possibly can. Even with all of the rules in place, if you strategically book your Lightning Lanes, you can easily stack them to make sure you're set for the day. Stacking is when you consistently book Lightning Lanes as they come available, for later in the day, creating a stack of lightning lanes ready to go beforehand. 
Make sure you book that first Lightning Lane RIGHT at 7am and do not waste any time. We highly suggest looking for a very popular attraction that might get fully booked before you have a chance to get it. 

As soon as the 120 mark opens for booking again or you use your lightning lane – book your next lightning lane right away

We even suggest doing so in line right after you scan in your Lightning Lane so you don't forget!
Refresh your app frequently
Some guests using the Disney Genie+ Lightning Lane or individual Lightning Lanes get discouraged when they open their app and don't see any attractions they want. One of the most important tips we can give you is to keep refreshing! 
Sometimes it takes 2-3 times of refreshing the screen of Lightning Lane selections to get an attraction you want. That is because the Disney Genie is a live system that is constantly changing, so Lightning Lanes are opening up and getting booked all the time. The app can be glitchy and you might have to constantly refresh, but something should eventually populate for a new Lightning Lane selection.
Skip using Genie+ selections on lower wait rides
Using the free Genie tool, you can check out wait times all day to see which attractions are more popular than others. This is important because if a wait is under 30 minutes, and there are other attractions with higher waits, we would recommend trying for those instead. While you're waiting for higher wait attractions that you've gotten a Lightning Lane for, you can ride lower wait attractions while filling up the time between Lightning Lanes.
Related post: Complete Guide to Disney Character Dining Experiences
When is Disney Genie Coming Out?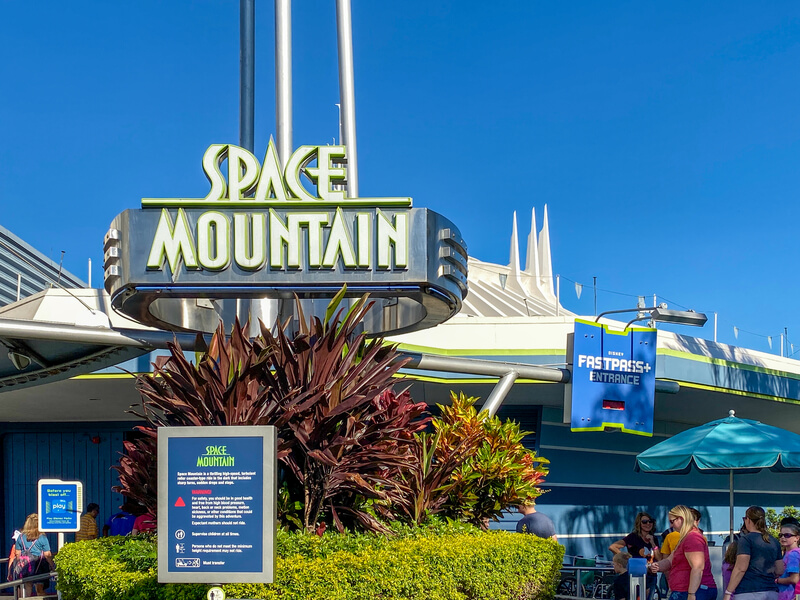 The Disney Genie is here and made its debut on October 19th, 2021 at Walt Disney World Resort. If you are visiting the Walt Disney World resort in the future, you will have the chance to use the Disney Genie or purchase Disney Genie+ for your trip!  Make sure that if you're planning to use this service to download the My Disney Experience app before you leave.
Related post: What is the Best Disney World Park?
When is The Best Time to Visit Disney World?
Our Disney  World Crowd Calendar is the best tool to help you get the most out of your time in the parks. We break down park crowds, park hours of operation, ticket prices, and average temperature. We also break down the best time to visit Disney World based on specific times of the year and special events.
Are You Ready to Plan Your Next Disney World Trip?
Are you planning a trip to Walt Disney World? Be sure to speak with a Disney World Travel Agent for the most recent deals and promotions. The Park Prodigy will provide a Free Quote for all Disney World Vacation Packages. The Park Prodigy can also help you save up to $20 per ticket when purchasing your Walt Disney World Tickets, and we offer promotional discounts for special events such as Mickey's Not So Scary Halloween Party Tickets and Mickey's Very Merry Christmas Party Tickets.
Don't forget to check out our wonderful friends over at Theme Park Today, as well!