What is the Disney Genie Plus Price for Disney World 2023?
What is the Disney Genie Plus Price for Disney World 2023?
This article is your complete guide on learning how much is Genie Plus for Disney World 2023. The Disney Genie+ costs between $15 – $25 depending on when you visit Walt Disney World with their date-based pricing.  If you want to maximize your time when visiting Walt Disney World, you might want to look into the Genie Plus cost, which is the new skip-the-line service. Guests pay one fee for the entire day to use the Lightning Lane access for certain attractions in the park.
We really hope you find this post helpful, and if you are planning a trip to Disney World be sure to check out our other FREE vacation planning tools. Our goal at The Park Prodigy has always been to help you save time on your next vacation and find the cheapest Walt Disney World vacation packages!
So, if you're planning to visit Walt Disney World and only have time for one or two parks, we hope that this guide is helpful.
SPECIAL NOTE: If you're looking for the best time to visit Disney World  check out our Disney Crowd calendar! 
What is the Cost of Genie+ at Disney World 2023?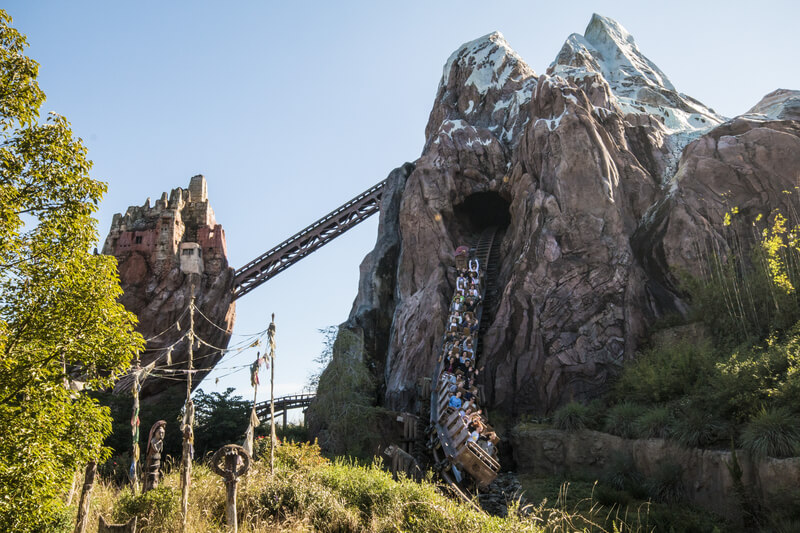 At Walt Disney World, the Disney Genie+ service starts at $15, but can increase depending on how busy the day of your visit is. The Genie Plus price is subject to change, so we aren't sure if Disney is ever going to set a cap for how much it'll cost. This is called surge pricing, and is what they currently use for Lightning Lane selections, where on busier days, it'll cost you more to buy a ride.  It looks like the current Disney Genie Plus cost is between $15 – $25 depending on when you visit. Busier times, like the weekends and holidays are going to have the higher Genie+ cost 2023, where slower days will be on the lower end. For example, now through the end of October, prices will be $15 per Guest, per day on less busy dates, $22 on some of our busier dates, and somewhere in between on other dates.
What is free through the Disney Genie?
The features that come for free with the Disney Genie service are the itinerary updates, the personal tip board and the ability to make reservations through the app.
Itinerary updates – Add your must do attractions and restaurants to the Disney Genie suggestion boards. Throughout the day as you experience the park, the Genie will update and keep track of your plans for you.
Personal Tip Board – The Genie will allow you to add all of your favorites to an easily accessible tip board. From there, it will display current and predicted wait times, allowing you to choose the best time to experience all of your favorites.
Reservation planning features – We are already familiar with a lot of these features, like virtual queues, mobile ordering, and dining reservations. They will all be found on the Disney Genie, with tips and tricks from your virtual assistant.
Related post: Guide to Genie Plus Vs Lightning Lane
Disney Genie+ Individual Lightning Lane Pricing Details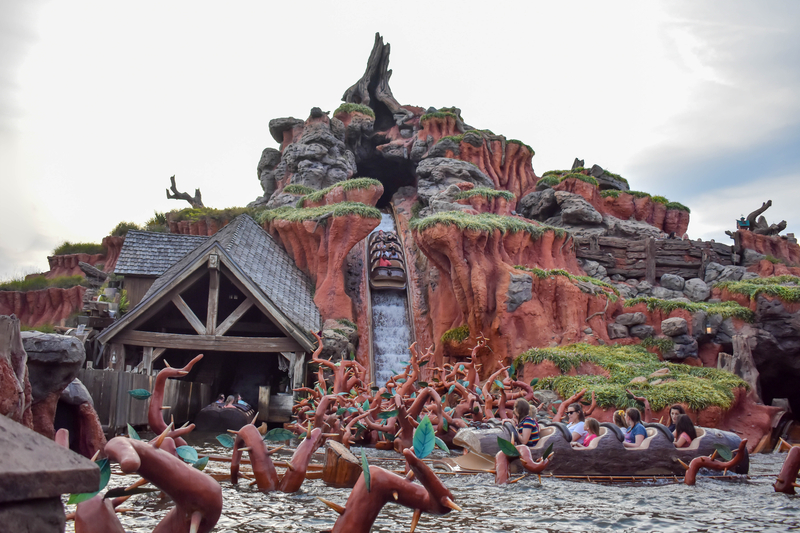 Walt Disney World has a handful of premium rides offered for individual Lightning Lane purchases. This price changes depending on the date, attraction and park. This is unlike the Genie Plus prices, because instead of one fee for many rides, you will pay one fee PER ride.
We do have a complete guide of Lightning Lane rides and the pricing of them, so make sure to check that out to learn everything there is to know!
Magic Kingdom Individual Lightning Lane rides
Seven Dwarfs Mine Train – $10-$12
EPCOT Disney Individual Lightning Lane rides
Guardians of the Galaxy: Cosmic Rewind – $14 – $17
Disney's Hollywood Studios Individual Lightning Lane rides
Star Wars: Rise of the Resistance – $15 – $20
Disney's Animal Kingdom Individual Lightning Lane rides
Avatar Flight of Passage – $11 – $14
It is important to note that you do not need to pay the Genie + cost on top of your Lightning Lane purchase if you just want to ride the one Lightning Lane attraction. Prices can also change at any time, so make sure to check the day you are in the park to see what the price will be!
Is the Disney Genie free?
Yes, the regular Disney Genie service is free. The Disney Genie is meant to be a vacation planning service, with optional paid add ons for extra features. The free base Disney Genie allows you to create Disney day itineraries, check wait times and plan your day pretty much hour by hour!
Related post: The Ultimate Disney Packing List : What to Bring to Disney
What is the Difference Between the Free Genie Service and Genie Plus? – Disney Genie Cost Explained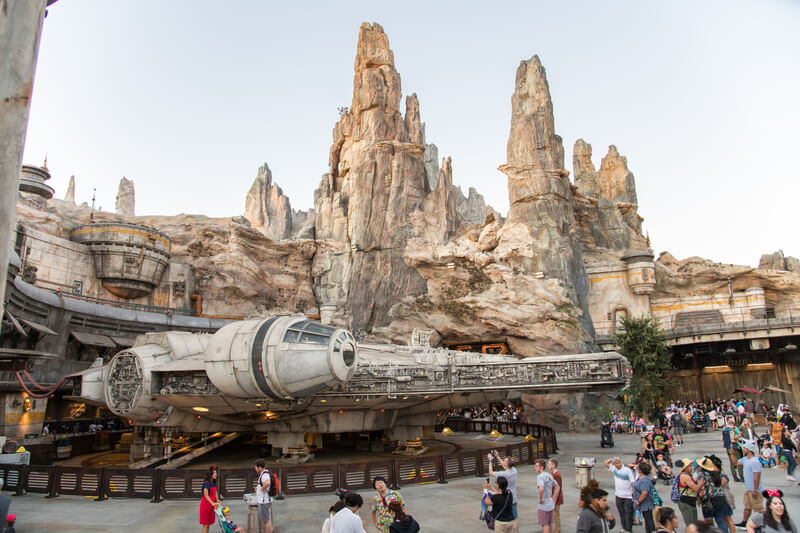 The free Disney Genie is an interactive vacation planning tool that has options for paid add-ons. With the free Disney Genie, you can tell the app all of your priority things to do throughout the day, and it will give you suggestions on where to head in the park for your perfect day. The Disney Genie Plus prices and fees come with the paid add on, where you can use the Genie+ service to select access to the Lighting Lane for certain attractions. The Genie+ is the paid replacement of the FastPass+ system, where you can book multiple attraction experience to skip the line!
Related post: Guide to Individual Lightning Lane Rides Disney World
Is Genie Plus Unlimited Rides?
Disney Genie Plus does not have unlimited rides, and there are certain rules that come with the service. With the cost of Genie Plus, guests will be able to book all participating attractions only once to use the Lightning Lane. One you have booked that Genie+ Lightning Lane attraction and have scanned it, you will no longer be able to book that attraction again. That doesn't mean you aren't allowed to ride that attraction again because you are more than welcome to use the stand by line for a second round.
Related post: Complete Guide to Early Entry Disney World
Is Disney Genie Plus a One Time Purchase?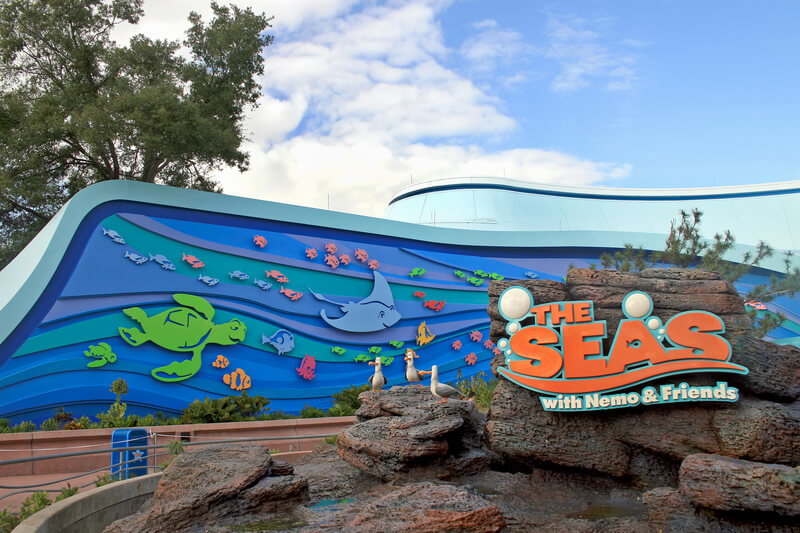 An important thing for guests to know is that, the Disney Genie price 2023 is per person, per day at Walt Disney World. That means, if you decide to purchase the Disney Genie+ for one day, you have it for the whole day for everyone who purchased it! You will not have to make more than one purchase per day and your total Genie Plus Disney World cost will depend on how many days, and how many people total you have in your party. Some guests make the mistake of thinking that the Genie cost is for their whole trip, when in fact it is only for the day of purchase. If you would like to have multiple days with Genie+, you will have to purchase it each day!
Related post: The Complete Guide to the Best Disney Value Resorts
When is The Best Time to Visit Disney World?
Our Disney  World Crowd Calendar is the best tool to help you get the most out of your time in the parks. We break down park crowds, park hours of operation, ticket prices, and average temperature. We also break down the best time to visit Disney World based on specific times of the year and special events.
Are You Ready to Plan Your Next Disney World Trip?
Are you planning a trip to Walt Disney World? Be sure to speak with a Disney World Travel Agent for the most recent deals and promotions. The Park Prodigy will provide a Free Quote for all Disney World Vacation Packages. The Park Prodigy can also help you save up to $20 per ticket when purchasing your Walt Disney World Tickets, and we offer promotional discounts for special events such as Mickey's Not So Scary Halloween Party Tickets and Mickey's Very Merry Christmas Party Tickets.
Don't forget to check out our wonderful friends over at Theme Park Today, as well