The Ultimate Disney Packing List 2023 – What to Bring to Disney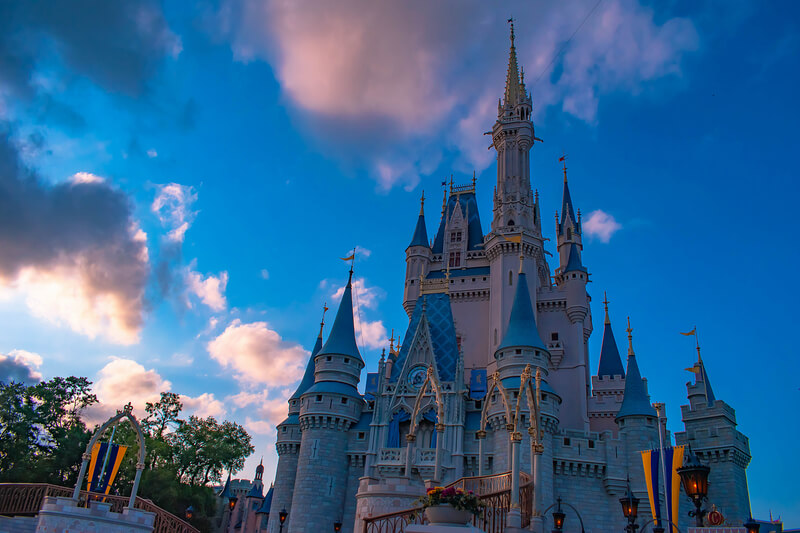 The Ultimate Disney Packing List 2023 – What to Bring to Disney
This article is your complete guide to what to pack for Disney World in 2023! Packing can be a dreaded task, especially if you're not from the area and unsure of what to bring to Disney World. Luckily, we are experts on packing for Disney World and can help you create the perfect packing list! So, no matter what time of year you're visiting, our complete packing list will help you in your days before you leave for vacation.
We really hope you find this post helpful, and if you are planning a trip to Disney World be sure to check out our other FREE vacation planning tools. Our goal at The Park Prodigy has always been to help you save time on your next vacation and find the cheapest Walt Disney World vacation packages!
So if you're ready to learn all about the what to pack for Disney World read on!
SPECIAL NOTE: If you're looking for the best time to visit Disney World  check out our Disney Crowd calendar! 
What to Pack for Disney World 2023 
Our Disney World packing guide is going to cover all aspects of what to bring when visiting the Most Magical Place on Earth. It is important to know that the weather can be all over the place when visiting Florida and it is very different from other areas of the world. That's why when gathering things to bring to Disney World, you'll have to consider what to put in your suitcase, park bag, Disney World stroller and more. Walt Disney World days can be long, exhausting and even dangerous if you don't pack correctly with how hot it can get in Central Florida. So to make sure you aren't underprepared or overpacked, we consolidated a few of our best lists in this comprehensive guide. With all that being said, our list of what to pack for Disney are just suggestions and not everything is needed to have a wonderful time! You can tailor these lists to whatever is best for your family and your vacation, as long as you just remember a few important essentials.
Disney World packing tips
Be prepared for the weather! – Many Disney guests underestimate how much it rains in Florida and how quickly it can get really wet really quick.
Pack entertainment in your backpack – Lines are inevitable at Disney World, even if you're planning on using Disney Genie+.
Reusable water bottles are the way to go – Not only will you save money, since buying water in the park is about $4 a bottle, it is so much easier just having your own bottle. There are many refill stations throughout the parks so you won't have to search far for water.
Leave space or bring another bag – If you are a big souvenir person, remember that they have to come home with you. Pack an empty duffle bag in you suitcase to bring all your souvenirs back with you.
Related post: Guide On How to Get Cheap Disney Tickets
What are the Disney Essentials to Pack?
Disney World essentials are the items you want to pack for Disney no matter the time of year or the best Disney World weather. These are items are Disney necessities for your in-park bag or toiletries that we highly suggest to bring if you're looking to have comfortable and enjoyable time while out and about. We usually suggest starting with the Disney trip must haves first so you don't forget anything and have to buy it.
What are the top Disney trip essentials to pack?
Travel documents, wallet, tickets
Comfortable shoes
Backpack
Reusable water bottle
Sunscreen
Plastic bags
Sunglasses
Cooling devices
Compact battery chargers
Phone charging cords
Travel Documents/Tickets/Wallet
Not only the best things to pack for Disney World, but absolutely the most important are going to be all of the important documents and information you need. If you've booked transportation, airline tickets, hotel reservations, etc. you'll want to make sure you at least have the email confirmations, and if not, physical copies. It can be very easy to forget your wallet or ID, so triple check before you leave that you have it.
Comfortable shoes
A Walt Disney World vacation can become a nightmare when you don't have the right pair of shoes. When packing for Disney, take into consideration that you could be walking up to 10 miles a day or more, which calls for good shoes. We would suggest packing shoes like Crocs, which are great for rainy days or a comfortable, good pair of tennis shoes.
Backpack or park bag
A park bag is truly essential, and we think the most important thing to consider when asking what do you need for Disney World.  Theme park days are long, and bringing a backpack into the park has saved us many times when well packed. Going back to the hotel to grab small things like band-aids, fans, chargers or snacks. You also never know what's going to happen once inside the theme parks and having ample space to hold your medications, napkins  or even souvenirs takes a major load off.
Water bottle
Even if you're visiting in the winter, packing a water bottle for Disney is a must. In the summer, if you don't plan on packing a reusable water bottle, you need to plan to purchase multiple cold bottles while in the park because heat stroke is a major risk in Central Florida. If you're traveling with little ones, we would suggest packing kid sized one for each kid, as well!
Sunscreen
Sunscreen should be at the top of the list when wondering what to take to Disney, since the sun will be shining and shining very bright. From experience, you will have to apply sunscreen multiple times throughout the day to protect your skin from being burnt. Especially if you're sweating in the summer or relaxing in the pool, sunscreen is necessary.
Poncho/Umbrella
If you're wanting to save quite a bit of money, we definitely suggest purchasing a 5-pack of disposable ponchos beforehand, or remembering to bring a rain jacket. Ponchos in Disney are about $12 per poncho, and can add up if you need one for each person in your family. There are so many different cute designs online for adults and children for a great value.
Extra Bags
If you're staying at one of the hotels in the Disney area, you might want to pack extra bags for any wet or dirty clothes you have to bring back with you. If you get stuck in a Florida storm, you might have shoes that get soaked and are wet for days, which can easily be put in a plastic bag to protect your other clothes. That goes for swimsuits too if you plan on going on a last minute swim before you leave your hotel.
Sunglasses
Sunglasses are easily forgotten on the list of what to pack for Disney because of their size. The sun is very hot and VERY bright in Florida on summer days, and it can be rather uncomfortable when walking around without sunglasses. Many of Disney's activities are outside and often food queues are positioned outside right out in the sun. We even suggest packing a pair or two for each person just in case one of them breaks, which has happened to us many times.
Cooling devices
The heat can be unbearable at times at Disney, and with crowds growing inside the parks, it somehow feels worse. Once we discovered things like neck fans, cooling towels, mister fans and hand held fans for our Disney vacations, we've had a much better time battling the heat. You can find countless variations online, most importantly, cordless or battery operated which makes them more convenient.
Compact external charger/Phone Chargers
Now that Disney has introduced the Disney Genie, guests have been spending a lot more time on their phones when it comes to planning their vacations. That means your cell phone battery dying faster than normal, which can be a problem if you need your phone to navigate the grounds. Compact external chargers can now fit easily in a pocket or in your park bag and keep all of your electronics fully charged to keep the magic planning rolling.
Things You Need for Disney World – General Items
This next list of what to bring to Disney is what we suggest to bring for your overnight hotel stays. It can be easy to overlook the toiletries, and while Disney hotels do provide most bathroom needs, it is nice to have your own. You might also be looking for things to keep yourself entertained when you're not in the parks and relaxing by the pool, so it's important to keep that in mind.
An outfit for each planned day, and extra clothing
Aloe gel or lotion
Hair care products
Swimsuits
Deodorant
A book or two
Electronic devices (Cell phone, laptop, tablet)
Batteries
Tissues
Chafing Stick
Hair care products
Toothpaste & toothbrush
Towels, blankets
Lotion
Nail clippers
Tampons and pads
Hats
Earplugs
Bonus tip: Don't forget to pack your Disney ears, pins and lanyards!
Related post: Guide to Individual Lightning Lane Rides Disney World
Should I use a Backpack at Disney?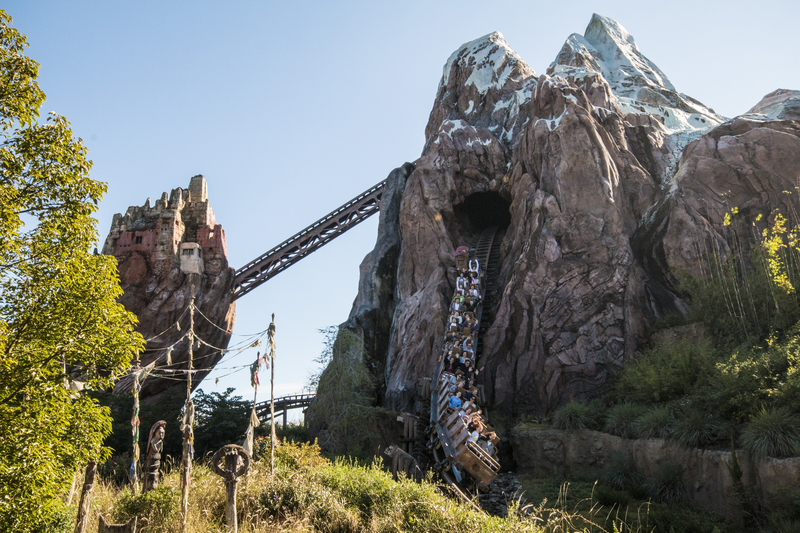 Yes, you should pack a backpack, as we consider it to be one of the most important Disney World necessities. Whether you're solo traveling or with a family, a backpack is something you must pack for Disney World, as you'll actually need a lot throughout the day. Especially since snacks and certain food and drink is allowed inside of all the Disney World theme parks! And we are also huge fans of having groceries delivered to your Disney World hotel. Having that extra space to store food items, electronics, jackets, water or merchandise bought in the park can be a life save. Hence, why we consider a backpack to be truly one of the most important Disney essentials to pack.
Disney park bag packing list essentials
Hand Sanitizer
Parade or fireworks blanket
Refillable water bottle
Rain jacket/poncho
Extra socks
Medications (Anti-inflammatory, pain relievers, anti-nausea, anti-histamines)
Phone charger cables and portable battery
Ziplock bags (to keep your phone dry on water rides or with rain)
Band-aids
Sunscreen (Face stick, lotion, spray)
Cooling device (Neck fan, misting bottle, hand-held fan)
Sunglasses
Tissues or napkins
Snacks
Ear Plugs
Lip balm with SPF
Related post: Complete Guide to Early Entry Disney World
What to Take to Disney World 2023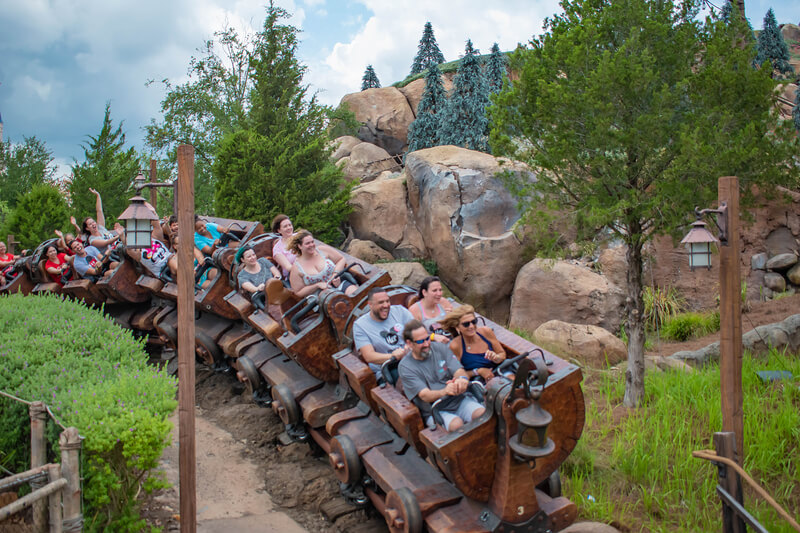 As we mentioned above, when packing for Disney World there are some extra smart things to bring from your normal packing list depending the time of year, your party size, etc. That's why we are going to share our best tips for what to pack for Disney World, and give you other helpful Disney packing lists. There is nothing worse than being unprepared for your Walt Disney World vacation, so we will make sure all of your bases are covered.
Tips for making a Disney Packing List for Summer
Bring cooling items with you
We cannot stress enough how important it is to get a neck fan for Disney or get a cooling towel to help you from getting overheated. When you're stuck in a ride queue outside without any moving air it can be extremely uncomfortable, so it is better to prepare beforehand before you end up buying a misting bottle in park! You can also pack frozen plastic water bottles in your backpack if you want your back to stay cool while carrying it.
Pack a change of clothes
Unfortunately, from about May to October you will sweat in Disney World, especially in peak summer months like July and August. Being covered in sweat can be very uncomfortable for some, especially if you're continuing to sweat and can't seem to stop. That's why we suggest packing at least an extra shirt to help your body stay dry in the extreme humidity and heat.
Tips for making a Disney World packing list for winter
Layer your clothing
Weather in the winter can be a little wonky, with extremely cold mornings or nights and rather warm afternoons. We always suggest if you're visiting past October to layer your clothing to make sure you're warm enough when its chilly but not overheating and stuck in a sweater when the sun comes out.
Don't forget about the heat
When packing for Disney in the winter, sometimes guests forget that Florida can have random hot days in the winter. If you don't want to get stuck buying a t-shirt inside of the Disney parks, remember to check the weather. If you're unsure, bring a lighter shirt with you into the parks no matter what to make sure you're comfortable.
Plan for super chilly weather too
We know we just to to remember the heat, but it is just important to remember that it can get very cold. There have been nights in Disney World that have gotten down into the 20's and 30's and left us extremely cold and wishing we had planned better. Between the months of December – February, we would suggest bringing hand warmers, sweaters, blankets and scarves. Cold days that are wet and humid can be miserable if you aren't prepared for them.
What to pack for Disney World snacks?
One of the best things to bring to Disney World to save a ton of money is to pack your own snacks. Disney food can be very expensive and drain your budget if you aren't prepared. That's why we love that Disney allows guests to bring food into the parks that do not require any heating.
Some of our favorite snack essentials for Disney World are:
Granola or protein bars
Fruit snacks
Crackers
Pretzels
Precut and washed fruit
Nuts or trail mix
String cheese
Cold sandwiches
Chips
Related post: Complete Guide to Disney Springs Hotels
What to Pack for Disney World FAQ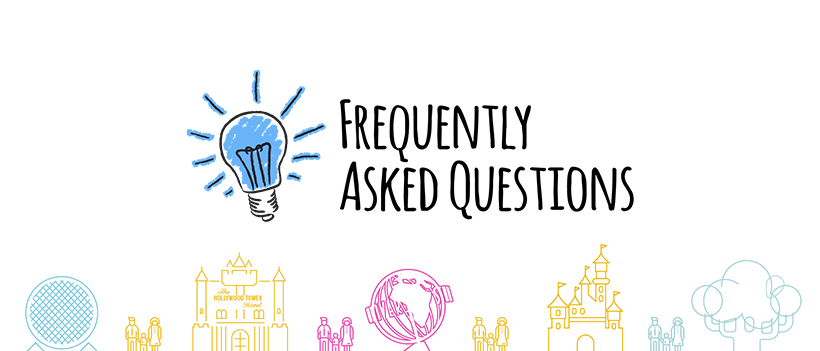 What can you not bring into Disney?
Walt Disney World does have a list of prohibited items that you cannot bring when you are visiting. The following items are not allowed to be brought with you inside of Walt Disney World:
Weapons
Alcoholic beverages (you can purchase it there)
Illegal substances
Fireworks
Wagons
Bags (Coolers, suitcases, backpacks) larger than 24″ long x 15″ wide x 18″ high
Folding chairs
Glass containers
Megaphones or horns
Selfie sticks
Should I use a backpack at Disney?
Yes, you should absolutely bring a backpack into Disney. Since the park days can be so long, and some days extremely hot, it is important to be prepared for the day. Having a backpack in Disney allows you to carrying along everything you need when having the most magical day!
Can you bring a backpack into Disney?
Yes, you can bring a backpack into Disney. Suitcases, bags, coolers or backpacks with or without wheels cannot exceed 24″ long x 15″ wide x 18″ high. All guests are subject to a search when entering the parks to ensure the safety of all guests visiting.
When should I start packing for Disney World?
We would say to start packing about a week before you leave, being fully packed by 3 days before you leave. That way you can make sure you have all your Disney travel essentials and have plenty of time to make sure you don't forget anything.
What bags could I bring into Disney World?
There aren't really limits on what bags you can bring into Walt Disney World when it comes to type, it is more about the size of the bag. Guests can bring all kinds of backpacks into the parks as long as it does not exceed 24″ long x 15″ wide x 18″ high.
Do I need to pack towels for Disney World?
There is really no need to pack towels for Disney World since they do provide them throughout the resort. The towels are standard hotel towels and are even provided at the resort hotels, but if you're looking for something nicer or larger, you might want to pack your own.
When is The Best Time to Visit Disney World?
Our Disney  World Crowd Calendar is the best tool to help you get the most out of your time in the parks. We break down park crowds, park hours of operation, ticket prices, and average temperature. We also break down the best time to visit Disney World based on specific times of the year and special events.
Are You Ready to Plan Your Next Disney World Trip?
Are you planning a trip to Walt Disney World? Be sure to speak with a Disney World Travel Agent for the most recent deals and promotions. The Park Prodigy will provide a Free Quote for all Disney World Vacation Packages. The Park Prodigy can also help you save up to $20 per ticket when purchasing your Walt Disney World Tickets, and we offer promotional discounts for special events such as Mickey's Not So Scary Halloween Party Tickets and Mickey's Very Merry Christmas Party Tickets. If you're brand new to Disney vacation planning we recommend our Walt Disney World Planning Page! Learn more about Disney hotels by reading our Walt Disney World Hotels Review page.
Don't forget to check out our wonderful friends over at Theme Park Today, as well!