Disney After Hours 2022: Everything You Need to Know
Disney After Hours 2022: Everything You Need to Know
This is your complete guide to Disney After Hours 2022! Does your idea of a perfect Disney day include late nights at the parks, unlimited snacks and super low wait times for your favorite rides? If so, then you're going to LOVE Disney World After Hours! You'll get to see the parks come to life after the crowds head home and the hot Florida sun sets. There is so much to love about Disney After Hours Events, and we're here to tell you all about it!
As fun as an extra dash of magic might sound, it's important to keep in mind that Disney World After Hours is a time-limited, separately ticketed event.
For a detailed look into everything you need to know before purchasing your Disney After Hours tickets, read on! 
SPECIAL NOTE: If you are still in the process of planning your Disney vacation need help picking the best time to visit Disney World be sure to check out our Disney crowd calendar below!
What is Disney After Hours 2022?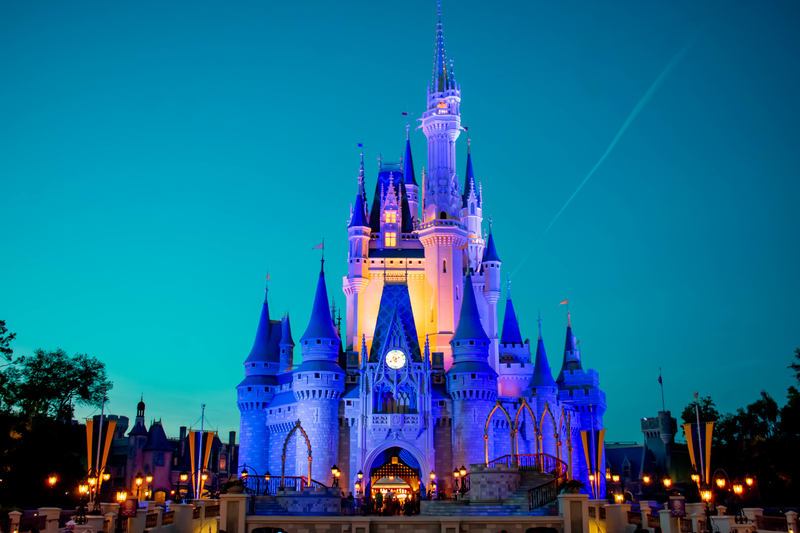 So, what are After Hours Disney Events? Get yourself ready for a night of fun during Disney World After Hours 2022 where you can experience the parks in an entirely different way! Disney After Hours is a completely separate/additional ticket, which does not include park admission until 7:00 PM. It's important to note the events don't start typically until 8 PM or later. 
Guests that participate in Disney After Hours events get 3 hours of extra magical fun with unlimited snacks, drinks and entertainment! We find that Walt Disney World After Hours events are some of the best ways to meet exclusive characters, have low wait times and have an experience that you'll never forget!
What are the Disney After Hours 2022 events?
Disney's H2O Glow After Hours Event
So far, the only Disney After Hours event for 2022 is the Disney H2O Glow After Hours Event. Last year, we also had After Hours Boo Bash and Very Merriest After Hours Event, but with the announcement of Mickey's Not So Scary Halloween Party returning, we are unsure what after hours events will be coming.
How much are 2022 Disney After Hours tickets?
Disney After Hours ticket prices start at $75 per ticket depending on the event. There are discounts for Annual Pass holders and Disney Vacation Club members. 
Although an additional cost of admission we think having the ability to enter the park as early as 7:00 PM is a huge plus! This allows you time to watch the fireworks or grab a bite to eat before heading over to your favorite rides.
2022 Disney After Hours Event Prices – H2O Glow After Hours Event
Disney H2O Glow After Hours party starts at $75 per ticket and is on select nights in the summer.
Related post: Complete Guide to Disney Springs Hotels
What's Included In Disney After Hours Tickets? 
Free. Mickey. Bars.
Need we say more? Actually, we must say more. As a matter of fact, not only are unlimited Mickey Bars free with admission, but so are ALL Mickey novelty ice creams, as well as select bottled beverages (water, Sprite, Coke and Diet Coke) and even popcorn!
While most counter service and quick service restaurants will be closed, carts stationed in select locations will remain open for your late-night cravings. Yippee! 
It is important to note that depending on what WDW After Hours event you choose to go to, there will be specialty exclusive items for purchase, as well. But the majority of the snacks at Disney After Hours Party come completely included.
Disney H2O Glow After Hours
This summertime Disney After Hours event is unlike any other because it is in the water park Typhoon Lagoon. There will be free entertainment throughout the night at Disney H2O Glow, as well as free snacks like ice cream, popcorn and bottled soda. For this Disney After Hours Event, guests are given free glowing accessories to wear throughout the night with having fun!
Boo Bash After Hours Event (TBD for 2022)
During the Boo Bash After Hours event, guests were allowed to trick or treat, just like during Mickey's Not So Scary Party! You will definitely need to bring an extra suitcase when visiting for this Disney World After Hours Event. So on top of all of the other freebies, like popcorn, Mickey bars and soda, now add candy to the list!
Very Merriest After Hours Event (TBD for 2022)
The Very Merriest After Hours event was our favorite with what was included in the ticket. If you love or hate snickerdoodle cookies, we promise you will be OBSESSED with the free, unlimited snickerdoodle cookies offered at Very Merriest. It is important to note that if you have an allergies, you can get allergy friendly, unlimited cookies. You also get unlimited, delicious hot cocoa.
Related post: Disney World Pictures and Disney PhotoPass Guide
What are the Benefits of Going to Disney After Hours Events?
Our favorite benefits of Disney After Hours events are no crowds and no waiting in lines. If you ever wondered what Disney parks looked like completely empty, you'll get a pretty good feel for it by attending Disney After Hours. There is no waiting for the perfect fireworks view spot, low waits and just very little people in general. 
With the most popular attractions from Space Mountain to Haunted Mansion, and Flight of Passage to Expedition Everest, you'll have the opportunity to ride them as often as your heart desires. A perk that regular ticket holders wouldn't have the chance to do on any given day!  
With H2O Glow After Hours event, we love that there is nighttime entertainment, such as a DJ to start the party right! You can even get glowing accessories and party the night away in the pool.
Our favorite Disney World After Hours benefits:
Low Wait Times
Exclusive Character Meet and Greets
Low Crowds
Special Note: Not all of the rides and attractions are open during Disney After Hours events.
Related post: Complete Guide to the Disney Genie
Disney After Hours Rides and Attractions
Magic Kingdom After Hours Rides
Space Mountain
Buzz Lightyear's Space Ranger Spin
Astro Orbiter
Big Thunder Mountain Railroad
Haunted Mansion
it's a small world
Jungle Cruise
Under the Sea – Journey of the Little Mermaid
Mickey's PhilharMagic
Peter Pan's Flight
Seven Dwarfs Mine Train
Under the Sea – Journey of the Little Mermaid
Pirates of the Caribbean
Big Thunder Mountain Railroad
Splash Mountain
Animal Kingdom After Hours Rides
It's Tough to be a Bug!
Avatar Flight of Passage
Na'vi River Journey
Expedition Everest – Legend of the Forbidden Mountain
DINOSAUR
TriceraTop Spin
Tree of Life Awakenings
Rivers of Light
Typhoon Lagoon H2O Glow After Hours Rides
Bay Slides
Castaway Creek
Crush 'n' Gusher
Gangplank Falls
Humunga Kowabunga
Mayday Falls
Miss Adventure Falls
Storm Slides
Typhoon Lagoon Surf Pool
All attractions are subject to change without notice.
Disney After Hours Character Meet-and-Greets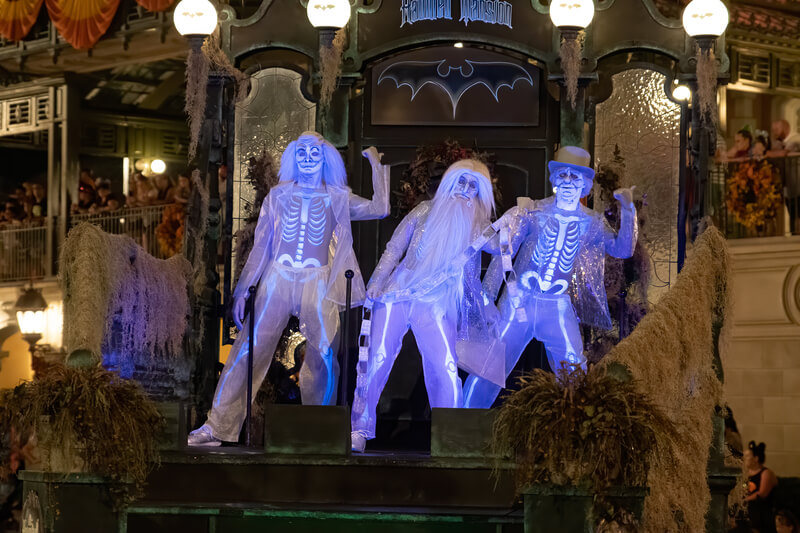 Disney includes character meet-and-greets in every Disney After Hours event. However this does not include all characters you can meet during normal operating hours.
If attending be sure to ask a Disney cast member which characters will be at your Disney After Hours event. You can make sure to save time and skip those characters during the day.
Magic Kingdom Boo Bash After Hours Characters
Madame Carlotta at Haunted Mansion
Winnie the Pooh and Pals in costume
Pirate Chip and Dale
Pirate Goofy
Gideon and Honest John
Villains character cavalcade (Queen of Hearts, Captain Hook, Oogie Boogie)
Magic Kingdom Very Merriest After Hours Characters
Winnie the Pooh and Pals in their winter scarves
Captain Hook and Smee
Country Bears
Santa
Various Princesses (Tiana, Rapunzel, Cinderella, Elena)
Tweedle Dee and Tweedle Dum
Santa Stitch
H2O Glow After Hours Event Characters
While we don't know for sure what characters will be available, we can share with you who we saw in 2019! Toy Story overtook Typhoon Lagoon for the night and guests were able to meet all of our favorites!
Forky
Buzz Lightyear
Jessie and Woody
Partysaurus Rex
Related post: Complete Guide to Disney World Halloween Events
 Which Parks Offer Disney After Hours?
As of today, only a few of Walt Disney World's four parks are currently offering After Hours:
Magic Kingdom After Hours 
Disney's Animal Kingdom After Hours
Typhoon Lagoon
This nighttime event falls on specific dates of the year which we've included below. 
What are the Disney After Hours Dates for 2022?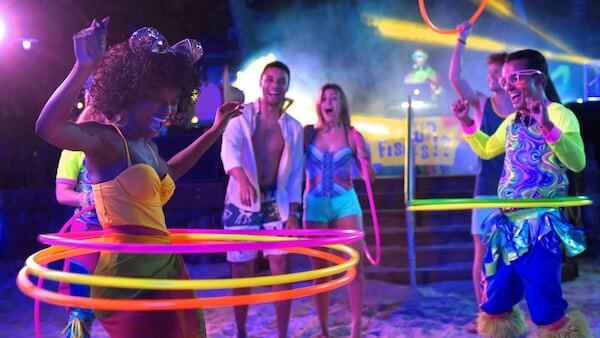 Disney's H2O Glow After Hours Party
May 18th – August 27th, 2022
As of right now, there are no Disney After Hours dates for 2022 for the holidays. Once we know more about dates for upcoming Disney After Hours Events, we can update here. You can always expect Boo Bash to be around Halloweentime, starting usually in August, and Very Merriest After Hours to be around Christmas, starting in November.
Is Disney After Hours Worth It?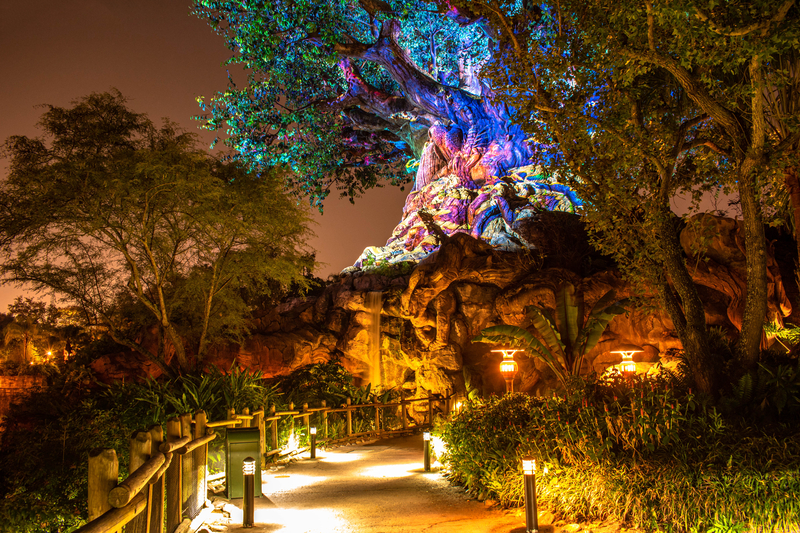 We find that Disney After Hours is worth it if:
You're a thrill seeker looking to ride Flight of Passage, Snow White's Mine Train, Space Mountain and Expedition Everest.
You're a night owl who prefers late nights over early mornings.
You've always dreamt of experiencing the parks without the crowds.
You're planning on visiting WDW for a short period of time and only want to experience the most popular attractions.
When Disney After Hours Doesn't Make Sense
We find it better to skip a Disney After Hours event if:
You're traveling on a limited budget.
You'd prefer a full day at the parks to experience everything they have to offer beyond rides.
You're traveling with kiddos that have scheduled bedtimes.
Tips & Tricks For Disney After Hours Events 2022
Make sure your group eats dinner before you arrive. Although your ticket includes unlimited snacks, most food locations will be closed.
Arrive at 7:00 PM and take advantage of the extra hour in the park.
If you arrive early plan to visit any attractions that might be closed during your Disney After Hours event.
Game plan and have a list of which rides are most important to go on.
Soak it all in! As a former Disney cast member there is truly something special about an empty Disney park. Enjoy the experience!
Our Overall Opinion on Disney After Hours Events
In our opinion, there are only a few downsides to After Hours Events. One, when Disney announced Boo Bash After hours, they released that it would only be a 3 hour event. We have found it impossible to do everything in three hours, so prioritize what is the most important to you!
The other downside to this event is the price point. It can be very expensive for families to afford these events, especially with pricing going up each year.
With that being said, you would be surprised with just how much you can get done in an empty Disney park. It's hard to have a bad time with barely any wait times and unlimited ice cream, popcorn and soda.
If this ticket falls into your families goal and budget we recommend it- you won't regret it!
When is The Best Time to Visit Disney World?
Our Disney  World Crowd Calendar is the best tool to help you get the most out of your time in the parks. We break down park crowds, park hours of operation, ticket prices, and average temperature. We also break down the best time to visit Disney World based on specific times of the year and special events.
Are You Ready to Plan Your Next Disney World Trip?
Are you planning a trip to Walt Disney World? Be sure to speak with a Disney World Travel Agent for the most recent deals and promotions. The Park Prodigy will provide a Free Quote for all Disney World Vacation Packages. The Park Prodigy can also help you save up to $20 per ticket when purchasing your Walt Disney World Tickets, and we offer promotional discounts for special events such as Mickey's Not So Scary Halloween Party Tickets and Mickey's Very Merry Christmas Party Tickets. If you're brand new to Disney vacation planning we recommend our Walt Disney World Planning Page! Learn more about Disney hotels by reading our Walt Disney World Hotels Review page.
Don't forget to check out our wonderful friends over at Theme Park Today, as well!