Schedule of 2022 Universal Studios Florida Events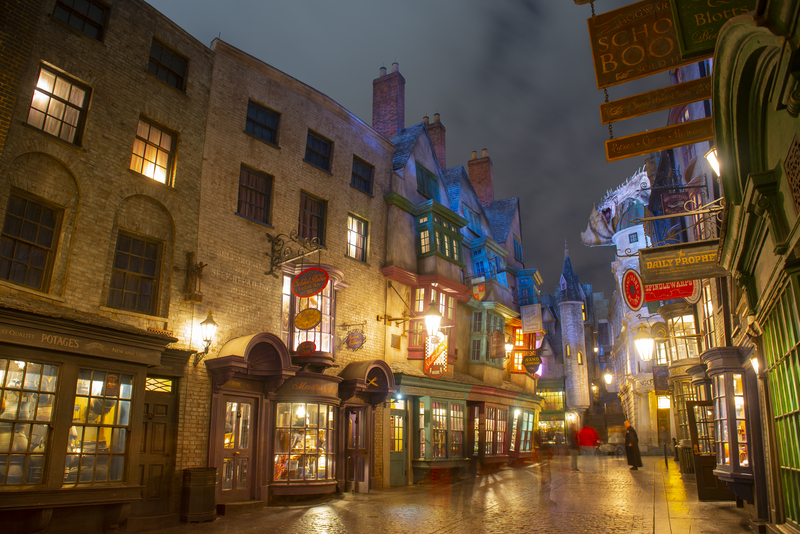 Schedule of 2022 Universal Studios Florida Events
This article is your complete guide to 2022 Universal Orlando events! Universal Orlando Resort doesn't stop short when it comes to hosting spectacular events. There's always something special for any park-goer, ranging from a Universal concert schedule to a Universal Harry Potter celebration schedule, and much more in between. There's never a dull moment when it comes to attending a Universal Orlando special event, and in this post we are going to break down every special event planned for 2022.
We hope you find this post helpful! Our goal at The Park Prodigy has always been to help you save time and money on your next Universal Orlando vacation!  If you are planning a trip to Universal Orlando be sure to check out the latest deals on Universal Orlando vacation packages and our discounted Universal Orlando tickets which include EARLY PARK ADMISSION to the Wizarding World of Harry Potter!
So if you're ready for the complete list of 2022 Universal Studios events, read on!
SPECIAL NOTE: If you need help picking the best time to visit Universal Orlando for your next vacation be sure to check out our Universal crowd calendar!
 Universal Orlando Crowd Calendar
What are the planned 2022 Universal Orlando events?
Rock The Universe
Mardi Gras
4th of July
Halloween Horror Nights (Announced Return)
Holidays at Universal Orlando Resort
Christmas at The Wizarding World of Harry Potter
Grinchmas
New Years Eve
2022 Universal Studios Upcoming Events
4th of July
Halloween Horror Nights (Announced Return)
Holidays at Universal Orlando Resort
Christmas at The Wizarding World of Harry Potter
Grinchmas
New Years Eve
Tips & Tricks For Visiting The 2022 Universal Orlando Events
Are you worried about having enough time to see and do it all at Universal Orlando this year? One of the best tips we can give when planning to visit a 2022 Universal event is to pay attention to Universal Orlando ticket pricing for the week you plan to visit. The cheaper the tickets the more likely it is that the parks won't be as crowded during that time of year. So we have found that less crowds means you need less days to spend in the park. Not only that but this tip will also help you find the cheapest Universal Orlando ticket pricing throughout the year!
Related Page: Early Park Admission Universal Orlando Tickets
January Universal Orlando Events: Rock the Universe 2022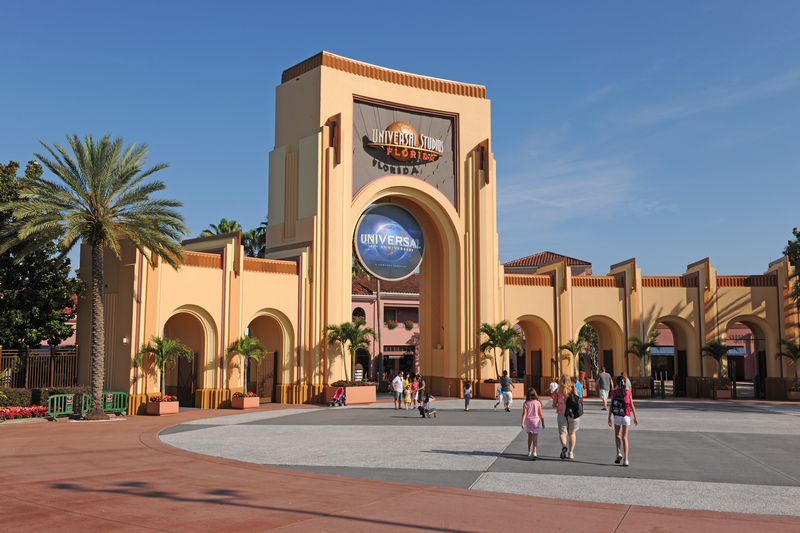 When: January 28 & 29, 2022
Universal has announced the popular Rock the Universe series will be back in January 2022. This 2022 Universal event will be hosted at Universal Studios Florida and the concerts will be held on the open stages within the park. Universal Studios closes at 6PM for the event, but guests with concert tickets will enter the park starting at 4PM.
Where: Universal Studios Florida
DATES HAVE BEEN ANNOUNCED! Rock the Universe is Florida's biggest Christian music festival. This special event is separately ticketed and makes its return every year.
Rock The Universe 2022 Concert Line-Up
Friday, January 28
for KING AND COUNTRY
Crowder
Matthew West
Rhett Walker
Jordan Feliz
Riley Clemmons
Saturday, January 29
Casting Crowns
Zach Williams
Big Daddy Weave
We the Kingdom
Cory Asbury of Bethel Music
Social Club Misfits
February 2022 Universal Orlando Events: Mardi Gras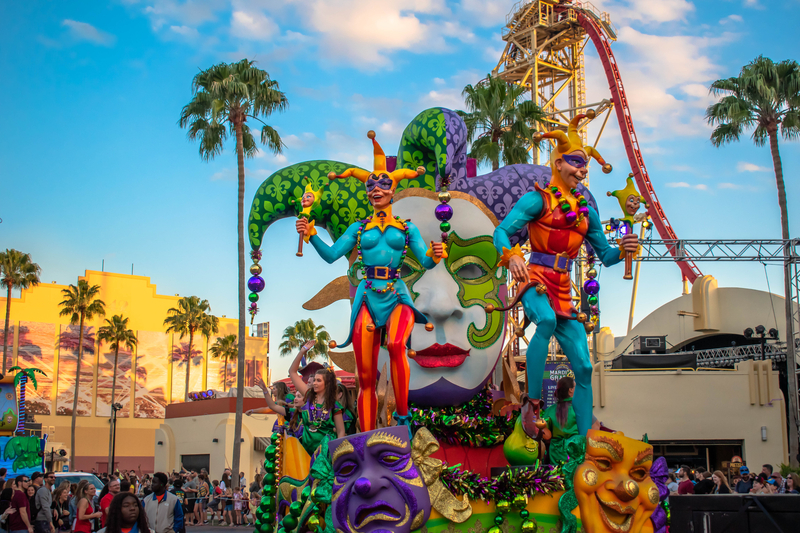 When: February 5th – April 24th 2022 
Where: Universal Studios Florida
Universal has already officially announced Mardi Gras will be back in 2022! The exact dates of this Universal special event will be February 5th – April 24th 2022. Last years, the Universal special event allowed guests to experience an international food fest with cuisine and entertainment inspired by international Carnaval celebrations. It was a modified version and Universal however we are waiting to hear if parades will be back in 2022. Universal did have a bunch of surprises in store for us last year. 
As you know each spring on select dates, we celebrate Universal Orlando's rite of passage with a Mardi Gras parade through the park as well as live concerts. Florida's "biggest party" features floats that are grand and over-the-top, created by Kern Studios. This is the same company who's been creating Mardi Gras floats in New Orleans since 1947, so you know Universal Orlando is getting the best of the best. Listen to authentic New Orleans bands as well as big-named artists in rock, pop, country and other genres. You'll also be able to load up on food and drinks from several different countries, obviously including Cajun, while you celebrate this family-friendly event.
The best part is Mardi Gras at Universal is included absolutely FREE with your Universal Orlando theme park ticket! Plus, there's usually awesome package-priced deals for the yummy food and drinks!
And once the park is done with their festivities, you can make way to Universal CityWalk. The party continues at seven venues with one being at CityWalk's Mardi Gras Headquarters, Pat O'Brien's. Be sure to check the CityWalk Orlando Event Calendar as it gets closer.
Related Post: Universal Mardi Gras Early Park Admission Ticket
Universal Orlando Fourth of July Celebration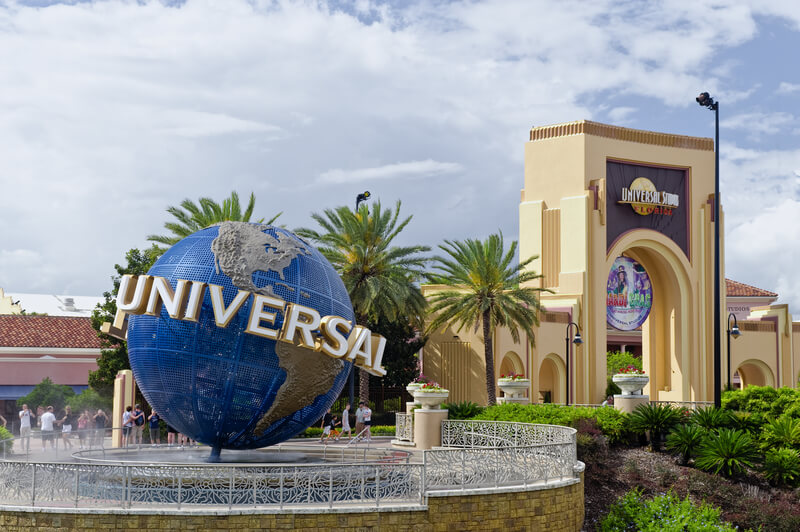 Where: Universal Studios Florida
This annual event did not happen in 2021, but there is a hopeful outlook for our 2022 Universal Studios event calendar, though Universal hasn't announced one way or the other yet. In the past, favorite Universal characters celebrated with the crowd this national holiday.  The party usually starts in the Music Plaza at 5PM with DJ M-Squared playing the latest and greatest music, along with live music while characters and stilt walkers join the dance party. There was also a pyrotechnics display that takes place over the Music Plaza once the sunsets. Food and drinks were also delivered on the lawn from the Classic Monster Café. At the end of the night, Universal Orlando's Cinematic Celebration in Central Park is displayed for all to witness, making it the perfect ending to a unique party.
Where's the Summer Concert Series?
For a few years, Universal Studios created an event called the Universal Orlando Summer Concert Series; an unforgettable lineup of artists looking to bring entertainment to the park. The performances were included with regular park admission to Universal Studios, so guests would be getting a show and the fun of the rides all in one. The last time this took place was for Universal Resorts 25th celebration but has yet to make a comeback. However, you can always enjoy a night of rock and roll at Velvet Sessions at Hard Rock Hotel. That information can be found on the Universal Studios Orlando events page and is a separately ticketed event full of great music and alcoholic beverages for those over 21.
Related Article: The Absolute Best Time to visit Universal Orlando 
Halloween Horror Nights 31th Anniversary September 2022 – October 31st 2022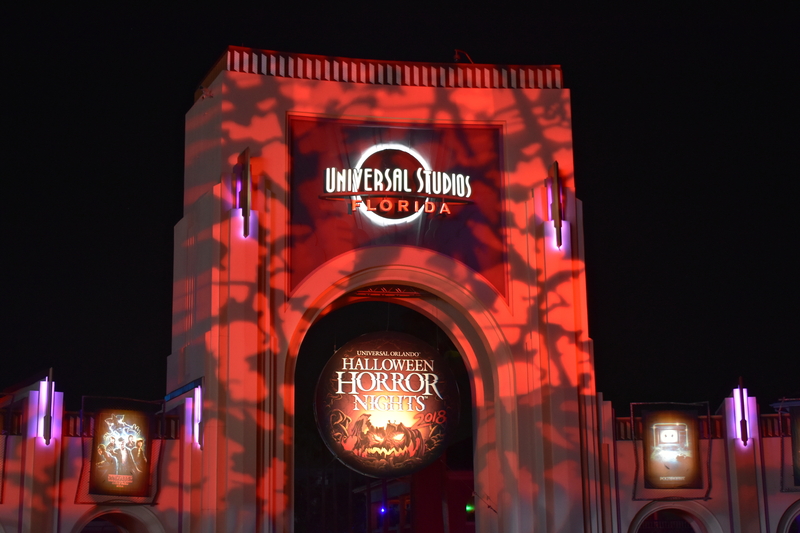 When: Select nights from September 2nd 2022 through October 31st 2022 
Where: Universal Studios Florida
This annual fall event is the biggest Universal Studios Florida event and for good reason. For lovers of Halloween, horror, and all things scary, Halloween Horror is the perfect Universal after-hours event.  When the park closes for the public, guests need a separate ticket to enter this transformed park of fright.
The event is not meant for children, as "scare zones" are set up for creatures to roam throughout the park and are sure to pop up and follow you out of nowhere. The most appealing part may just be the well-put-together haunted houses which are themed based on popular TV shows, classic and current films, and the occasional video game.
Halloween Horror Nights tickets are on sale now and we always recommend purchasing your tickets in advance as this is one of the most popular Universal Orlando events they host all year! Be sure to check out our complete guide to Halloween Horror Nights early entry to beat the crowds during your next trip.
Related Page: Halloween Horror Nights Tickets
Christmas in the Wizarding World of Harry Potter

**Predicted When: November 13th 2022 – January 2nd 2023 
Where: Universal Studios and Universal's Islands of Adventure
Don't worry muggles. You'll be able to experience one of the Wizarding World of Harry Potter special events as a wizard during the holiday season! The snow-covered Hogsmeade and Diagon Alley are stunningly decorated with festive decorations, including all the shops of the Wizarding World. If you thought the butterbeer was good, wait until you try the holiday-themed food and drinks. Plus, there will be entertainment on site. Gryffindors, Slytherins, Hufflepuffs, and Ravenclaws can join in unity as they watch the holiday show that takes place on Hogwarts Castle.
This magical Universal Harry Potter celebration includes "casting a spell" on the castle and features iconic moments from the film series. It'll make you feel like you received your letter from Hogwarts after all. This has quickly become one of our favorite things about the holiday season in Orlando and simply a must-do for all of our Harry Potter fans out there!
2022 Holidays at Universal Orlando Resort Parade
**Projected When: November 13th 2022 – January 2nd 2023 
Where: Universal Studios
One of the friendliest Universal special events is Universal's Holiday Parade featuring Macy's. This is one of our favorite events when visiting Universal with kids of all ages, guests can wave hello to their favorite characters as they glide on floats down the streets of Universal. It started back in 2017 as a continuous annual event and acts as Universal's version of the long-running Macy's Holiday Parade, starring DreamWorks favorites. Santa will also make a holly jolly appearance and light up the New York Christmas tree.
Holidays at Universal Orlando Resort Grinchmas
**Projected When: November 13th 2022 – January 2nd 2023 
Where: Universal's Islands of Adventure
Grinchmas makes for one of the most entertaining Universal Orlando events if you are a Dr. Seuss fan. Seuss Landing turns into the wonderland that is Grinchmas and features a heartwarming live show, "Grinchmas Wholiday Spectacular, featuring some character favorites. It will be sure to make your heart grow three sizes bigger.
Fans can enter the park with regular park admission and get to meet the Grinch for pictures and autographs. Mega fans can attend The Grinch & Friends Character Breakfast that happens on select mornings. It requires a reservation, so make sure to book in advance for this Universal Studios special event.
New Years Eve at Universal Orlando
When: December 31st, 2022
Where: Universal CityWalk
Hey adults, look out for this annual party on the Universal CityWalk Orlando upcoming events scheduled. Meant for party-goers 21 and up, guests can ring in the New Year in style. Dine, drink, and dance the night away on this New Year's Eve celebration. This exciting event features gourmet cuisine, live bands, DJs, and access to five clubs and an outdoor dance floor. At the stroke of midnight, cheers "happy New Year" with a glass of champagne and watch fireworks emerge from the sky. The extravaganza is a separate ticket event, so you will need to purchase it separately from a park ticket.
Potential Universal Studios Florida Events
Running Universal
Where: Universal Studios Florida and Universal's Islands of Adventure
At the beginning of 2020, Universal Orlando Resort hosted its first-ever Epic Character Race 5K and 10K weekend.  Partakers got to run through the theme parks and meet their favorite characters along the way as they cheered them on through the race. At the end, runners received a medal for this outstanding accomplishment. While there has been no future races announced as of yet, there are hopes for a return to the Universal Studios Orlando calendar of events in 2022.
2022 Universal Studios Florida Events Tips and Tricks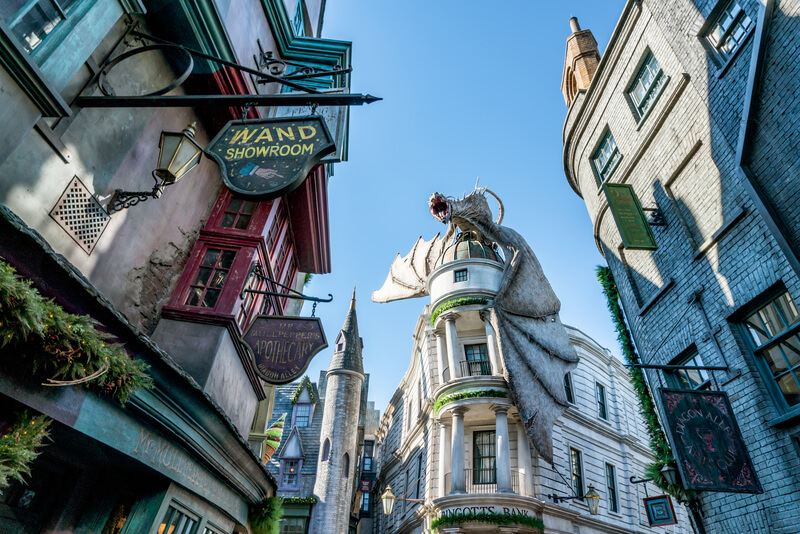 Almost all of the Universal Studios special events are held in the theme parks during regular park hours. (with the exception of Halloween Horror Nights) For this reason we highly recommend guests to take advantage of Universal early park admission in the morning. This will allow you to go on some of the most popular Harry Potter rides when lines are at their lowest. In return you will have more time to enjoy the Universal special event going on later in the day!
Purchase your Universal Orlando Halloween Horror Nights tickets in advance! This Universal Orlando event is so popular it can sell out on select nights. We always recommend to buy as soon as you book your Universal vacation.
2022 Universal Orlando Event FAQS

Does Universal have 2022 fireworks?
A very common question we receive around the special events throughout the year is, does Universal have 2022 fireworks planned? And,  unfortunately Universal does not have a 2022 firework show planned at this time. Many of the Universal special events focus on the holiday themselves with themed houses, shows, and specialty food and drinks throughout the two main theme parks. This is especially true for Mardi Gras, Halloween Horror Nights, and Grinchmas.
When is the Best Time To Visit Universal Orlando?
If you're not sure when to plan your next Universal vacation, Our Universal Orlando Crowd Calendar is the best tool to help you get the most out of your time in the parks. We break down the park crowds, park hours of operation, ticket prices by day, and average temperature.