Your Complete Guide to Early Admission to Halloween Horror Nights at Universal Studios Orlando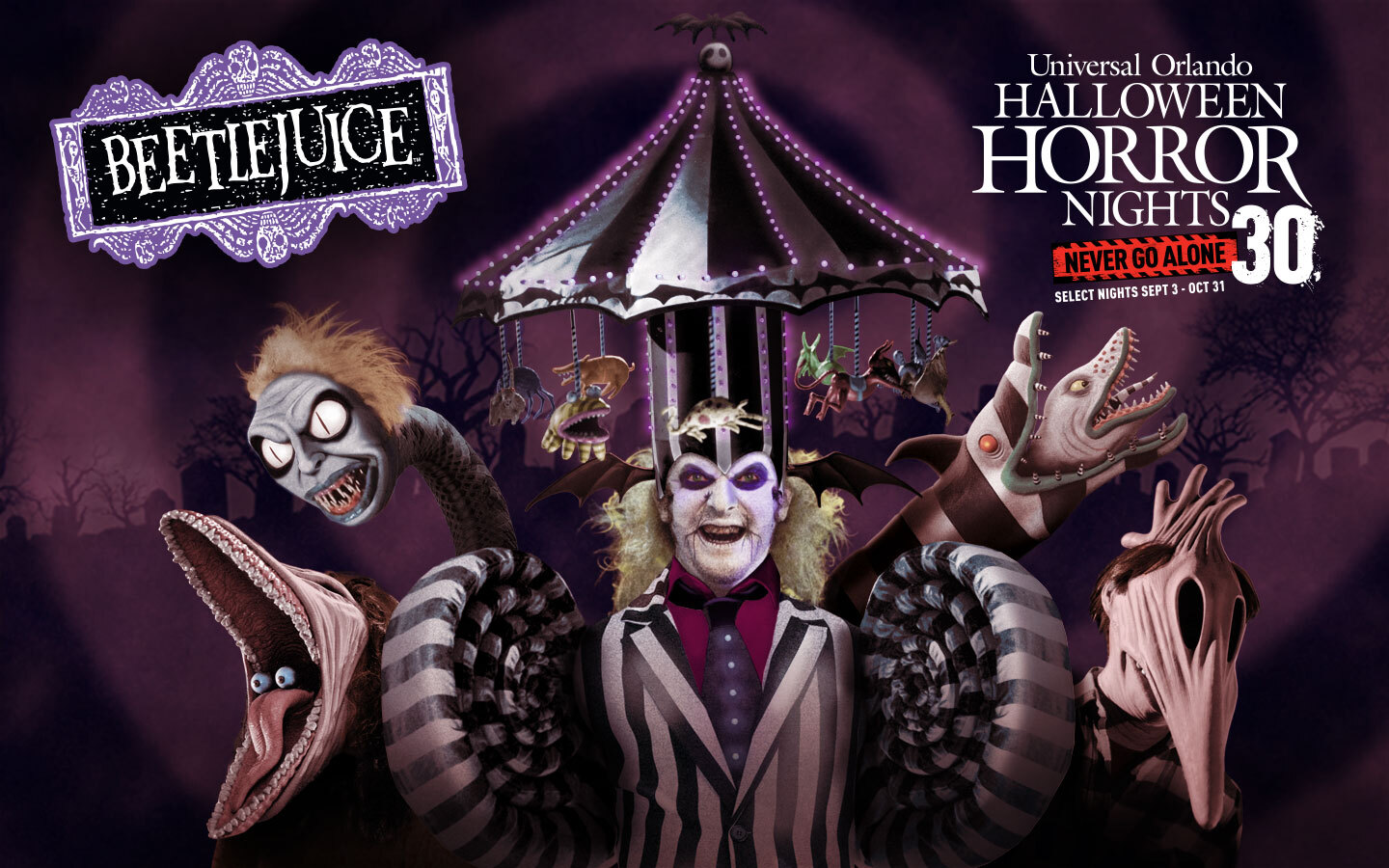 Your Complete Guide to Early Admission to Halloween Horror Nights at Universal Studios Orlando
This blog is your complete guide to Horror Nights Early Entry! So many of us are beyond excited to be able to start planning our 2021 vacations! With the first Halloween Horror Nights event already taking place, now is the perfect time start planning your 2021 Halloween Horror Nights vacation.
The official return of Halloween Horror Nights for the fall 0f 2021 has kicked off! In this blog post we will give you a quick overview of the Halloween Horror night event as well as Halloween Horror Nights early entry, Universals stay and scream tickets, and Universal horror nights entrances! 
We hope you find this post helpful! Our goal at The Park Prodigy has always been to help you save time and money on your next Universal Orlando vacation!  If you are planning a trip to Universal Orlando be sure to check out the latest deals on Universal Orlando vacation packages and our discounted Universal Orlando tickets which include EARLY PARK ADMISSION to the Wizarding World of Harry Potter!
SPECIAL NOTE: If you're looking for the best time to visit Universal be sure to check out our Universal Orlando crowd calendar! 
Universal Orlando Crowd Calendar 2021
Quick Halloween Horror Night Overview
Universal's 2021 Halloween Horror Night brings the stories of the world's most notorious creators of horror to life for a few hours each event night. While attending Halloween Horror Nights, you'll get to see haunted houses from classic horror books and movies. There will be plenty of spooky character from some current cult favorites, such as Beetle Juice and recently announced Haunting of Hill House favorites.
while the haunted houses and mazes are the big draw (and the main reason to investigate getting a Horror Nights early entry ticket), there are also tons of other scary (i.e.: fun) things to do at Halloween Horror Nights. It's guaranteed to be a jam-packed night.
Universal also announced 10 haunted houses already this year for Halloween Horror Nights.
The Haunting of Hill House
Beetlejuice
The Texas Chainsaw Massacre
Universal Monsters: The Bride of Frankenstein Lives
HHN Icons: Captured
Welcome to SCarey: Horror in the Heartland
Case Files Unearthed: Legendary Truth
The Wicked Growth: Realm of the Pumpkin
Puppet Theatre: Captive Audience
Revenge of the Tooth Fairy
To read more about these incredible frightful houses read our related post: Halloween Horror Nights 2021
When is Halloween Horror Nights 2021?
Halloween Horror Nights 2021 schedule kicks off on Sept. 3 and continues on select nights until Oct. 31. This year Universal Studios is celebrating the 30th anniversary of the occasion, which is spookily titled "Never Go Alone."
Halloween Horror Nights 2021 exact dates
Sept. 3-4
Sept. 9-12
Sept. 15-19
Sept. 22-26
Sept. 29- Oct. 3
Oct. 6-10
Oct. 13-17
Oct. 20-24
Oct. 26-31
Whatever your reason to want to attend Halloween Horror Nights, you are going to want to be able to experience as much of it as possible during your visit. With so much going on (often 10 or more haunted houses, scare zones, special creeps (oops, we mean characters), unique foods, etc.), it can be hard to get it all done in one short night. And
While some people might use that as a good reason to attend several nights, if you only have one night to purchase Universal's Halloween Horror Nights tickets, we're here to help you find the best way to get the most amount of quality time at the event. If you only have one night, it is so important to utilize Universal Horror Nights early entry to maximize every second of time!
What Time Does Halloween Horror Nights Start?
Before we jump into everything you need to know about Halloween Horror Nights early entry let's break down what time this event starts for regular park guests. HHN officially begins on most nights at 6:30 PM. However we have seen the front gates typically start to let guests in at 6:00 PM. We always recommend to arrive to the front gate around 5:00PM-5:30PM as security and lines to enter this event can be a nightmare. (No pun intended!)
Even more reason why we see so much value in many of the Universal Horror Nights early admission products below!
What is Halloween Horror Nights Early Entry?
Halloween Horror Nights Early entry allows you to enter or stay in the park before the other Halloween Horror Night guests arrive. The great thing is you don't always have to purchase an extra add-on to get access to Halloween Horror Nights early. There are actually several ways to get early access to Halloween Horror Nights.
Let's outline the different ways to get Horror Nights Early Entry below:
Purchasing both a Universal ticket and Halloween Horror Nights ticket
Having an annual pass – which automatically gives you Halloween Horror Nights early entry
Purchasing a $30 add on Universal Scream Early Ticket
To go more in depth, let's talk about each option you have for Universal Horror Nights early entry.
Buying a Universal day ticket and HHN ticket
You can purchase both a Universal day park admission ticket and an event ticket. Halloween Horror Nights is a separately ticketed event. The cost of a HHN ticket this year is $70.99 for a single night ticket. All multi-day tickets are sold out, but the cost of a HHN ticket RIP tour range from $80 – $300 depending on what you're looking for. Be sure to check out our online store to shop for the best Halloween Horror Nights ticket deals!
So long as you're physically in the park when the park closes to non-Halloween Horror Night guests, you'll have access to the early entrance areas. We'll explain a bit more about what happens at this point in just a bit. For now, you can rest assured knowing if you have a park admission ticket on the same day as your Halloween Horror Nights ticket, you are eligible for early access. Now, that's a relief!
Halloween Horror Nights passholder early access
If you are a Universal Studios Annual Passholder, Halloween Horror Nights annual pass early admission is pretty simple. So long as you enter the park on the day that you have your HHN ticket and stay in the park after it closes to regular day guests, you'll be able to access Halloween Horror Nights with the other early event guests. Like day guests with tickets for Halloween Horror Nights, it's that easy to get Halloween Horror Nights passholder early access.
What is the Stay and Scream Ticket?
If you don't plan on going to the parks that day and you only want to attend Halloween Horror Nights but still want early access, there's an option for you as well. It's called the Scream Early Ticket (or sometimes referred to as the Stay and Scream Ticket). For an extra $25, it'll get you into the stay and scream locations for early access. The Scream Early ticket will grant you access to the park around 3pm, giving you plenty of time to explore a bit and then move into the Stay and Scream Locations when the other day guests are shuffled out of the parks.
How Does Universal Orlando Halloween Horror Nights Early Entry Work?
Once the park begins to close for the night (usually around 5pm on Halloween Horror Nights), those with Halloween Horror Nights tickets will be ushered into one of the park's Halloween Horror Nights Orlando holding areas. These are designated areas where all early entry guests will wait as Universal prepares the park for a night full of screams and laughter. You simply just need to present your ticket; it'll be scanned and you're in!
Depending on how busy the park is, Universal will have two to four holding areas set aside for HHN early entry. The most common areas set aside to contain guests for early admission are Finnegan's Bar & Grill; the Hello Kitty store; Springfield, USA; and The Wizarding World of Harry Potter – Diagon Alley. Since you will be waiting in these areas for more than an hour, you might want to try to be stationed in ones that will give you the most comfort during your wait. Let's take a more in depth look into the Horror Nights early entry points.
What are the HHN Orlando Holding Areas:
Finnegan's Bar and Grill
While it's often the most crowded holding area, it also provides some great comforts while you wait. The bar and grill are open all night, but don't allow reservations. Seats are given on first-come, first-serve basis. Get there early and you might be able to fuel up before your hit the haunted world of HHN. Even if you can't find a seat in the restaurant, there are food and drink carts with plenty of room to move around.
Hello Kitty
The Hello Kitty store doesn't offer much to do while waiting but there should be a drink cart nearby along with restrooms you can use across the street. What it does offer is great access to some of the most popular houses. While it is a great Universal Horror Nights entrance point, letting you hop into houses that gather huge crowds (which means huge lines) before the night even begins, keep in mind that it is often a back-up area for Finnegan's once Finnegan's hits capacity. Because of that, they often let the guests in Finnegan's out first and you might have to wait. If you do, your best bet is to go to some of the less popular houses right away and then circle back to the more popular houses that all of the Finnegan's guests hit up upon release.
Springfield, USA
This area has plenty to keep you entertained and fed while you wait for the gates to open. Places like Duff Brewery, Moe's Tavern, Lard Lad Donuts, and Bumblebee Man's Taco Truck are usually open for business. It also has plenty of sitting areas and is not usually as crowded as holding areas like Finnegan's Bar and Grill. Tucked in the back of the park, it can take you awhile to get to more popular houses, but there are usually a few good ones back by this area as well.
Diagon Alley, Wizarding World of Harry Potter
This area is not consistently used, but if it is open, it does provide the best views of any holding area and the most things to do and explore while waiting. Bring your wand and try out of those magic spell locations while you wait!
What is the Cost of a Universal Scream Early ticket?
For 2021 Halloween Horror Nights Stay and Scream ticket, guests will have to pay $30 per ticket holder.  Unfortunately,  the Halloween Horror Nights 2021 calendar is different than the Halloween Horror nights calendar 2019 and it will now cost $5 more for the Stay and Scream ticket.
What are the Benefits of Universal Horror Nights Early Entry?
There are two main benefits to Halloween Horror Night early entry – location and time. Let's look at how both help you enjoy more HHN experiences.
The Halloween Horror Nights Early Entry Benefits are:
Location: You are already physically in the park when your night begins so you can get to those prime houses a lot quicker than guests entering the park from the main gates.
Time: You might wondering what time can you get into Halloween Horror Nights? While regular guests are let in sometime after 6pm (official opening time is 6:30pm but past records show that sometimes guests are let in as early as 6pm), you get to get started experiencing the horror at least 15 minutes (and maybe 45 minutes) before them. In the regular world, 15-45 minutes may not seem like much, but in Halloween Horror land, it can get you through at least one house and in the front of the line for the next house before the other mobs enter the park. Then you can go to the less popular houses while they pile in line for the houses you've already done.
Is Early Admission Universal Studios Horror Nights Right for you?
Our answer is a definite yes, Universal Horror Nights early admission is worth it, especially if you're not paying extra by either having a day park admission ticket or being an annual passholder. But in many ways, even purchasing the upgraded Scream Early pass is worth it if any of the following apply to you and your group.
Reasons Why Early Access Halloween Horror Nights is Right For You:
You're only going once to Halloween Horror Nights. If you only have one night to go and want to experience as much as you can, the early entrance admission will help you get more done in your first 30 minutes than you could do otherwise. That will open up more free time to visit other haunted houses, as well as enjoy the entertainment and food offerings of the night.
You're a HUGE haunted house fan. If your main reason for attending Halloween Horror Nights is visiting the amazing houses and mazes built like professional movie sets, then the early admission is a must. The scare houses create the longest wait times so knocking a few of them off your list before regular guests arrive will help you reach your goal of screaming through them all.
You want your night to start out right. Let's face it, waiting outside the gates of Universal Studios with hundreds of other people all standing much too close for an hour or more is not a fun way to start your night. With an early admission to Halloween Horror Nights, you can spend your time waiting at an Irish pub, in Homer's hometown or even exploring the world of wizards. In our opinion, all of these are much better ways to start out your night!
FAQ About Universal Orlando Halloween Horror Nights Early Entry
Let's round this off with some answers to quick questions you might have about Universal Orlando Horror Nights.
A: All Universal Orlando tickets sold by The Park Prodigy will allow guests entry into the standard parks one hour early!
Q: Are rides open during Halloween Horror Nights early entry?
A: Yes, some of the more popular rides will be open. This can be a great time to ride with limited wait time.
Q: Is there a minimum age for Halloween Horror Nights?
A: While there is not an official minimum age, Halloween Horror Nights is not recommended for those under 13. It can be quite terrifying.
Q: Can you re-enter Halloween Horror Nights?
A: Unfortunately, you cannot leave and re-enter.
Q: Can you wear a costume to Halloween Horror Nights?
A: Costumes, masks (except face masks if the face mask requirement is still in place), and face paint are not allowed in the park for the event.
Q: Will Halloween Horror Nights early admission be cancelled in case of rain?
A: No, the event happens each regularly scheduled night regardless of weather.
We hope this has helped you and your family decide if a fun but terrifying night at Halloween Horror Nights is a part of your future. 2020 was scary enough as it was, how much scarier can Halloween Horror Nights 2021 actually be? You might want to find out!
How to Book Your Universal Orlando Vacation
There has never been a time where it's been so important to book your Universal Orlando vacation with a park expert. With changes happening at a rapid pace, it's important to book your vacation with a Universal Orlando expert to walk you through the entire process and answer any questions along the way. When you book your Universal Orlando vacation with The Park Prodigy, it includes our services absolutely FREE!
Once we plan the perfect itinerary for you, you'll pay just $50 per person down to hold your vacation. Final payment is due 45 days prior to arrival and payment plans are available. To get started you can request a no-obligation Universal vacation quote online or by calling one of our travel experts at 407-630-8650.
If you're not in need of a package but would still like to get into Universal for EARPY PARK ADMISSION be sure to check out our Universal Orlando  Universal Orlando Tickets! All Park Prodigy Universal Orlando tickets will get you into the park one hour before regular park guests!
When is the Best Time To Visit Universal Orlando?
If you're not sure when to plan your next Universal vacation, Our Universal Orlando Crowd Calendar is the best tool to help you get the most out of your time in the parks. We breakdown the park crowds, park hours of operation, ticket prices by day, and average temperature.