Complete Guide to Universal Studios for Kids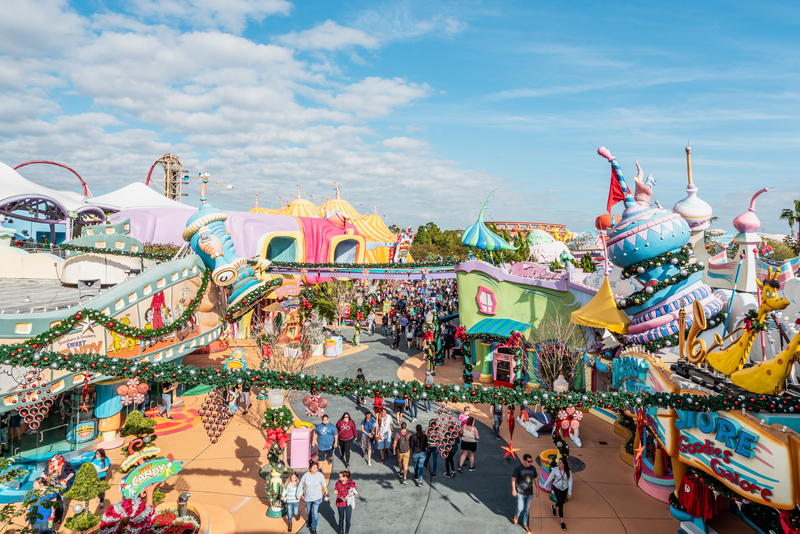 Complete Guide to Universal Studios for Kids
This blog post is your complete guide when planning rides and entertainment at Universal studios for kids! Universal Studios is a mega amusement park full of thrilling and exciting rides, typically known to be targeted towards teens and adults. However, the park is just as much for kids as it is for the older crowd. As much as it may not seem like the best age for Universal Studios, kids are able to have just as much fun as the older crowd.
Our guide to Universal Studios for kids includes venturing on age-appropriate rides, meeting silly and famous characters, and seeing all the shows and events the park has to offer. We hope you find this post helpful, and if you are planning a trip to Universal Orlando be sure to check out our other FREE vacation planning tools. Our goal at The Park Prodigy has always been to help you save time on your next vacation and find the cheapest Universal Orlando tickets!
So if you're ready to learn more about visiting Universal Orlando with kids here's what you need to know!
Is Universal Studios Kid Friendly?
There is no age limit when it comes to Universal Studios and Islands of Adventure. Although toddler rides at Universal Orlando are limited, there are still ways to keep little ones occupied. Kids are always welcome to enjoy all Universal Studios has to offer, and it's most likely a guarantee that your little one will be amused with all the fun music and colorful and vibrant décor.
What age is best for Universal Studios?
There are many thrilling rides meant for the grown-ups at the parks, making it seem like the best age to visit Universal Studios is a teen or adult. However, the theme parks make sure to incorporate everything for even the youngest fans. They even have a dedicated area for kids visiting Universal, so there really is no bad age to visit. Plus, the memories might fade a little for them, but your memories of having a blast as a family will last a lifetime!
Visiting Universal Studios With Kids Pros & Cons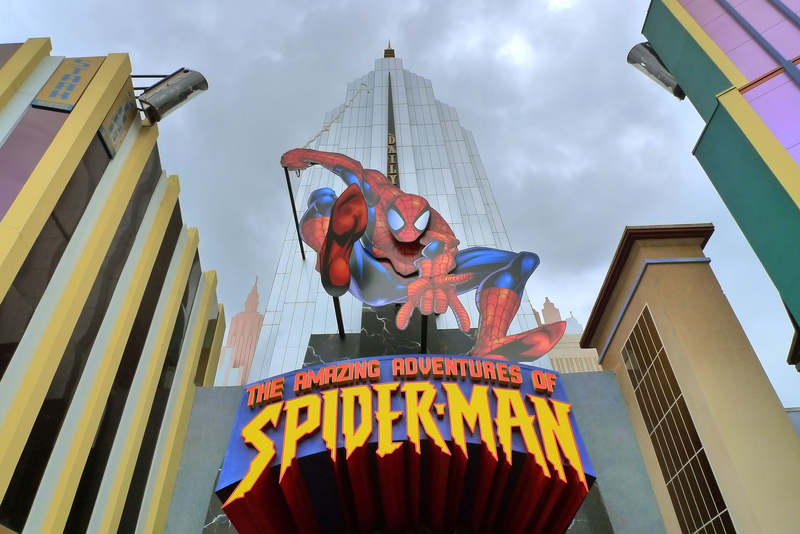 Most of the families we speak with have a difficult time deciding which park to spend the most time when deciding Universal Studios Vs Disney World. Here are some of the pros and cons when deciding to visit Universal Orlando with young kids. 
Universal for kids pros
One of the biggest benefits of visiting Universal Orlando is there is not as much planning that goes into your trip. Guests for the most part don't have to worry about advanced dining reservations, fastpass+, and the new park reservation system.
The Wizarding World of Harry Potter is unlike anything we have ever experienced before and it's simply a must-see for any aspiring young witch or wizard. Although a majority of the rides are geared towards teens and adults we find that young ones will really be able to enjoy the theming. Another great option is to purchase a Harry Potter interactive wand and explore the different interactive spell zones in the parks. (more on the Wizarding World of Harry Potter later)
All rides offer a child swap area, which is where you wait in line for the "big rides" together and then one person waits in a waiting room with the child(ren) and the other rides the ride solo. Then, you swap places without having to wait in line twice! Child swap rooms have coloring books and usually play a kids movie to help you keep them entertained.
Universal for kids cons
Although Disney's Magic Kingdom park is one of the friendliest parks in the world for young kids, Universal Orlando only has seven rides with a height requirement of 34 inches or less. For comparison, the 

Magic Kingdom

has 12+ rides

that don't require a height requirement at all.
Universal Studios for Toddlers and Babies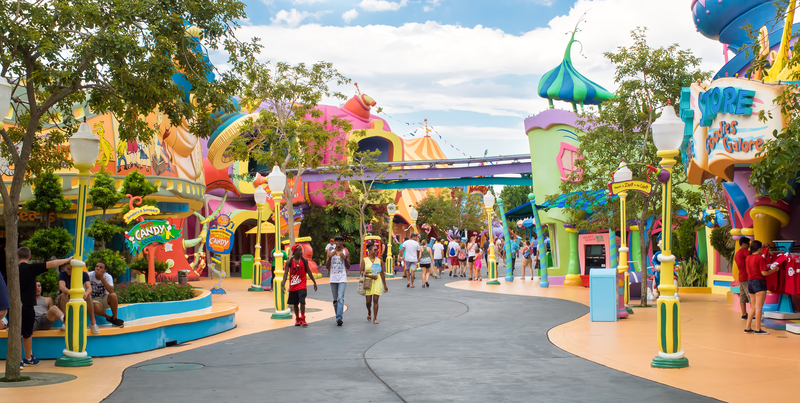 The good news: there's no admission fee for children under 3 years-old. There are no age restrictions at Universal Studio that don't allow babies and toddler in the park. However, the Universal Studios age recommendation is a fairly mature 8 years-old. If they're younger they probably won't be able to appreciate much of the entertainment or be able to go on many rides, but families do have a fun experience when taking a trip together.
Although the little ones may not appreciate all Universal has to offer, that doesn't mean they're unwelcome. Both Universal theme parks have Family Services facilities for infant and toddler care. These are equipped for changing diapers, preparing formulas, warming bottles, and providing food. Supplies are for sale, and special chairs for nursing mothers are provided along with rockers.
Which Universal Park is Better for Kids?
The answer to this question depends on the child's age and what Universal characters they like best. Islands of Adventure may be the best choice if your child wants to some more relaxed rides. A great place to go on this side of the park is Dr. Seuss World, where they can ride One Fish, Two Fish (similar to the Dumbo ride at Disney World, but includes water guns), a merry-go-round, and the Cat-N-Hat ride. A highlight for many younger kids is the High in the Sky Trolley, which takes you on a laid-back ride around the entire Dr. Seuss World section of the park – perfect for kids who like play I Spy!
Islands of Adventure also has Marvel Universe, where older kids can ride the Adventures of Spiderman. There's also the X-Men Storm Force Acceleration ride, which is a similar concept to the spinning teacups, but faster. They can also meet all of their favorite Marvel heroes while there! Next, you can head over to Toon Lagoon for some fun water-themed rides. Definitely save this for the end of the day, because you may get soaked depending on where you sit!
While Islands of Adventure has some spectacular and unforgettable scenery and experiences, Universal Studios has plenty of kid-friendly options when it comes to rides and shows, including more Universal Orlando kid rides. We'll cover some of these rides later on!
Related post: Universal Orlando Dining Plans Guide
Universal Studios Orlando Height Requirements
There are height requirements at Universal Studios Orlando depending on the ride. Even if rides are meant for the children, some still require certain reaches. Typically, the ride height for Universal Studios Orlando is at least 48" tall in order to ride without a "taller" family member or guardian, and most moving rides require a minimum height.
Wood Woodpecker's KidZone
This section is entirely dedicated to Universal Studios for young kids and is located between Hollywood and Springfield: Home of the Simpsons. The KidZone is the perfect section for your kids to spend an ample amount of time, as it features Universal Studios Orlando little kid rides. It also includes two themed play areas; Fievel's Playland and Curious George Goes to Town, which have playgrounds, water play areas, a waterslide and foam ball cannons.
Universal Orlando Shows for Kids
One of the most entertaining things for toddlers to do at Universal Studios Orlando (and to keep them occupied so the parents can take a breather) is sitting and watching live entertainment. At KidZone, families can enjoy shows like A Day in the Park with Barney and Animal Actors on Location!
Animal actors on location!
The large open-air theater hosts a live show featuring Hollywood's famous animal performers, including pigs, birds, chickens, roosters, dogs, cats, and even a skunk! Kids also may be selected to volunteer to be in the production. After the show, you get the chance to take a photo with some of the trainers and animals.
 A day in the park with Barney
This is the perfect activity at Universal Studios Orlando for toddlers because they get to watch one of their favorite characters come to life. Families watching the show are encouraged to sing along to all the songs with Barney, Baby-Bop, and BJ. Afterwards, guests can make their way through the gift shop to Barney's Backyard. If you're visiting Universal Studios with preschoolers, this is the perfect place to go, because it's mainly designed for anyone under 36 inches.  This part of Universal for little kids includes "riding" on BJ's Express train and climb the treehouse, making this an imaginative place. You don't have to see the show to visit the indoor playground.
Fear Factor Live
Kids of all ages can enjoy contestants competing in physical challenges. They can laugh, cheer the contestants on, and enjoy recharging in a covered auditorium.
Universal Studios Rides for Kids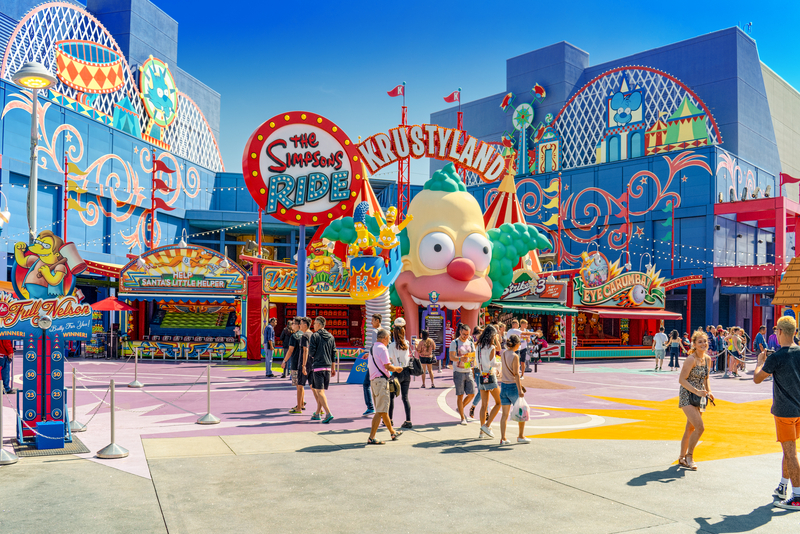 While there may be many rides for the "big kids," there are many kid friendly rides at Universal they will still enjoy (and will be begging you to go on).
E.T Adventure
Guests of all ages join E.T. on a journey from Earth to the friendly alien's home planet. While adults feel the nostalgia from the 1982 movie, the little ones will be in awe over their journey. This wholesome adventure makes for one of the best family rides at Universal Studios Orlando.
Woody Woodpecker's Nuthouse Coaster
This is a great beginner's roller coaster for kids who are at least 36 inches tall (if you're looking to get them into thrilling rides early). Universal rides for kids typically include entertainment throughout the entire segment, including fun signs kids get to read while waiting to ride this coaster.
The Simpsons Ride
Although little kids may not appreciate the longest-running sitcom, they can enjoy their ride (if they're 40 inches or over). Clips from the hit show play before guests load onto the 4D ride vehicle. You and the kids will truly feel as if you're being featured in one of the episodes, which will make for a good laugh.
Kang & Kodos's Twirl 'n' Hurl
One of the other kid friendly rides at Universal Studios Orlando is also located in Springfield: Home of the Simpsons. Spin in flying saucers and soar above the crowds on this fun ride with no height requirement. Each flying saucer can fit an average adult with one or two kids, making this one of the fun Universal Studios rides for little ones.
Universal Orlando Character Appearances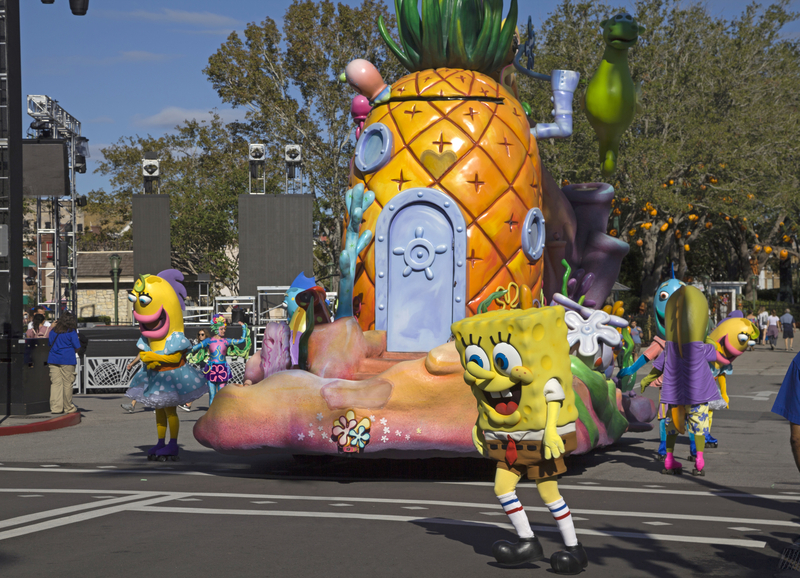 SpongeBob SquarePants
Say hello to your favorite undersea creatures. SpongeBob, Patrick, and Squidward meet throughout the day inside of Spongebob StorePants shop. Character appearances will vary throughout the day.
Shrek
Greetings from the swamp! The Shrek 4D show takes the audience on a hilarious adventure jam-packed with fun. However, there are parts of the show that are a bit spooky. Keep in mind that 4D means seats will remain stationary, but there will be some jolts and vibrations.
After riding Shrek 4D (which is another no-minimum height ride), stop by and see if Shrek, Fiona, and Donkey are waiting to meet you!
Despicable Me
If you're a Universal veteran, you may remember the old Jimmy Neutron ride… Well, that ride was renovated and turned into a Despicable Me story. However, the format of the ride is basically the same as it was for Jimmy Neutron.
The Despicable Me ride is similar to the Shrek 4D adventure in the sense that it is an audience show, but is designed a little more like a simulation ride. The audience seating is sectioned off by two rows of four seats that share lap-bar. It has a height requirement of 40 inches. Be sure to meet the Minions after the ride!
Hollywood Character Zone
The Character Zone is the perfect spot in Universal for toddlers, kids, and adults to enjoy a mix of celebrity meet and greets. Fun characters like Curious George, Lucille Ball, Marilyn Monroe, Betty Boop, Woody Woodpecker and more are available for pictures. Characters like Scooby-Doo and the gang are always sure to make the kids laugh!
Universal Superstar Parade
Our guide to Universal Orlando for kids wouldn't be complete without the entertainment of floats and characters dancing down the park to catchy music. Little ones will love to see beloved characters like Dora and Diego waving at them. Other parades are also scheduled throughout the day at the top of Hollywood Boulevard and feature some character photo-ops.
Strollers at Universal Studios Orlando
Parkgoers are able to rent single strollers for both parks for a price of $15 per day and doubles at $25. Parents can also rent "Kiddie Cars" that feature a plastic steering wheel for your kids for $3 more. There is a $50 deposit that's required, but will be fully refunded once you return the stroller. If you plan to leave the park and come back or switch parks during the day, you can get a free stroller by showing your receipt. Although there is no Universal Orlando stroller policy, it's recommended you use one so you don't have to carry your little ones around all day (because you know they won't walk).
Adult Swap Clubs
Parents, we know you are kids at heart. But we also know you're tired of going on rides for toddlers at Universal and want to experience some of the more thrilling stuff. If you're not willing to sacrifice all the adult rides for toddler rides at Universal Studios Orlando, then you're going to want to take advantage of "Child Swap." There must be 2 adults present in order for this to take place. The adults and children wait on the ride line together. Once you get to the entrance of the attraction, tell the team member you want to child swap. You'll be directed to the attraction's loading area, and one adult will ride while the other waits in a special child swap holding area with the kids. When the first adult is done riding, they will switch roles and watch the kids while the other adult goes on the ride. If one of the kids is old enough to enjoy the ride, they can ride twice; one time with each adult. It's a win-win!
When Is The Best Time To Visit Universal Orlando?
Our Universal Orlando Crowd Calendar is the best tool to help you get the most out of your time in the parks. We breakdown the park crowds, park hours of operation, ticket prices by day, and average temperature.
Are You Ready to Plan Your Next Universal Orlando Trip?
If you're ready to plan your trip to Universal Studios, be sure to check out our Universal Orlando Tickets! All Park Prodigy Universal Orlando tickets will get you into the park one hour before regular park guests with Universal Early Park Admission!