Complete Guide to Taputapu at Universal Orlando's Volcano Bay 2023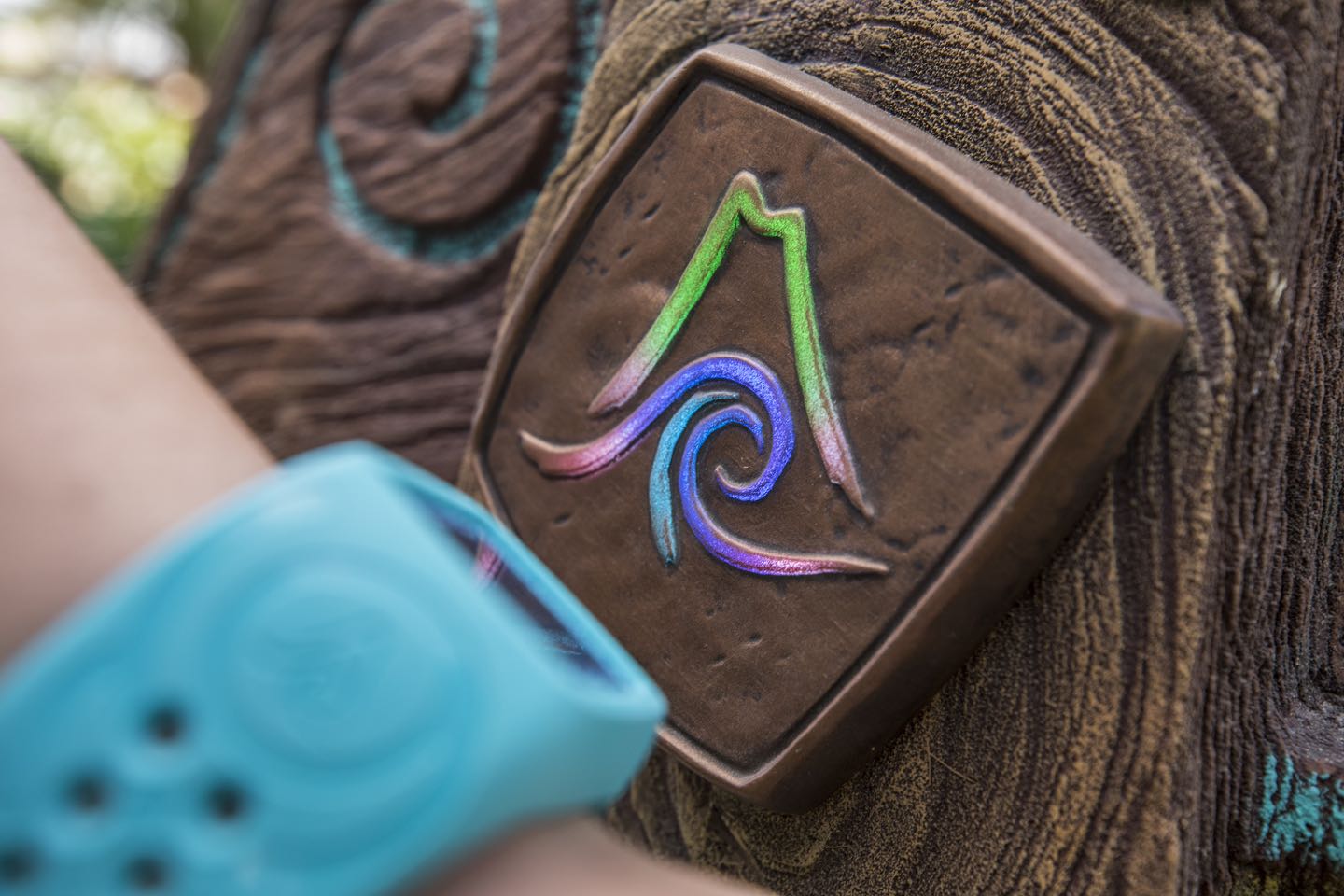 Complete Guide to Taputapu at Universal Orlando's Volcano Bay 2023
This article is your complete guide to all things you need to know about the Tapu Tapu Universal 2023! This is the Universal Express Pass to Volcano Bay! This premier Universal water park is known for its immersive theme, cabana rentals, food, and of course, its rides! Which is when the Volcano Bay TapuTapu comes in handy. In recent years, Universal's Volcano Bay has scored in popularity. Which is great! But with popularity comes crowds. And with crowds come lines. We have been visiting Florida for over 20 years and can definitely say, you're not going to want to go to Volcano Bay without a Tapu Tapu.
We love the Volcano Bay Tapu Tapu system at Universal. Like the Express Pass within the parks, it makes wait times almost non existent. So with that being said, we are going to cover all of the best rides at Volcano Bay for 2023!
We hope you find this post helpful. Our goal at The Park Prodigy has always been to help you save time and money on your next Universal Orlando vacation. This includes access to the cheapest Universal Orlando tickets, as well as FREE park plans to save up to three hours in the parks! 
Wondering when the best time to visit Universal Studios is? Be sure to check out our crowd calendar!
 Universal Studios Crowd Calendar
What is a TapuTapu at Volcano Bay?
So exactly what is Tapu Tapu? Tapu Tapu is a wearable wristband that is distributed to every guest visiting Volcano Bay waterpark at Universal Orlando. This device is used to hold your place in virtue queues, pay for things around the park, and to activate interactive areas found throughout the park. In order to use almost every feature of the TapuTapu, you have activate the select functions you want to use. This article will focus on the in's and out's of the Tapu Tapu Volcano Bay 2023.
What is Tapu Tapu at Universal?
Tapu Tapu is a wristband that allows you to access virtual queues and Express lanes, pay for food and merchandise throughout the park, and interact with designated interactive locations.
Using the Volcano Bay TapuTapu has some amazing benefits. What we love most about this device is that it eliminates the need to bring your wallet around the park with you! It is a water park after all. And nothing is more frustrating than having to worry about getting your money or wallet completely soaked. Or worse, stolen! the TapuTapu completely eliminates that stress for you!
Related Post: Guide to Every Ride at Volcano Bay
How Much Does a TapuTapu Cost at Volcano Bay? How Do I get One?
Another thing we love about this wearable device is that it's completely free! This popular Volcano Bay wristband is included with your price of admission to Volcano Bay. Upon entering the park, all guests will receive their complimentary TapuTapu wristband. From there the band is yours to use for the day! Unlike a Disney World Magic Band that you can purchase and take home, this Volcano Bay wristband is not yours to keep. At the end of your park day, you must return these Volcano Bay bands at the park exit.
What is the Tapu Tapu Universal Price 2023?
A TapuTapu wristband is free of charge for everyone visiting Volcano Bay! Simply pick up your wristband as you enter the park and return it as you exit.
The TapuTapu Universal wristband is a lifesaver. We secretly wish this was a feature at the other Universal theme parks. The amount of time this saves truly is shocking. We love to enter the virtual lines and swim in one of the pools while we wait for our turn! There are many benefits to these little Volcano Bay watches so let's dive in!
Related Post: A Complete Guide to Universal's Volcano Bay
What Can I do With TapuTapu at Universal's Volcano Bay 2023?
What CAN'T you do with your Volcano Bay wristbands?! From waiting virtually in line to hidden experiences throughout the park, the TapuTapu can do it all. One thing to note before we get started on our guide. Any time you see the symbol above, your TapuTapu can be used. This symbol is used as a touch point to tap your Volcano Bay wristband. Rather it's to activate your virtual queue or to pay for your meal. The symbol will be your guide to use your wristband throughout the park. Our main goal in this complete guide is to make sure you are prepared and ready for your Volcano Bay Vacation! So let's dive in and cover every feature of the Volcano Bay Tapu Tapu.
TapTu Ride
TapTu ride is the main benefit and largest draw of the TapuTapu system at Volcano Bay. Simply tap your TapuTapu wrist band at a totem outside the ride queue entrance to be issued a return time for that ride. Then go about your day! Once it's your turn to ride, your Volcano Bay watch will notify you!
Every ride in the park runs on a virtual queue system at Volcano Bay. Sometimes a ride won't offer a virtual queue by a sign at the slide's entrance saying "ride now".  It's important to note that you are only allowed to be in one virtual queue at a time. If you are already "in line" for a slide and you tap your Volcano Bay wristband on another ride's totem, you will cancel your existing return time. The new scan will replace that return time with a new time for the new ride.
TapTu Play
Throughout the park, you can find different touch points that interact with your wristband. This is a fantastic way to bring your Volcano Bay vacation to life! These touch points do a variety of things like shoot jets of water from totems, making totems burp around the park, or activating a dazzling light display.
While we have loved the TapTu Play touch points we have found park wide, they are few and far between when it comes to actually working. For some reason since Volcano Bay opened, there are numerous touch points that haven't been activated. But try your luck as you walk by one! Because when they do work, they bring a new level of guest integration into your park experience.
TapuTapu Lockers
There are state of the art lockers for you to use at Volcano Bay. If you're wanting to rent a locker, simply tap your TapuTapu wristband at the designated touch point, pay the rental fee, and a locker will be assigned to you.
No need to remember a locker number or pass codes. If you wish to return and reopen your locker, just tap your wearable to the touch point and your locker will automatically open. You may also link up to 4 volcano bay wrist bands to one locker if needed. The cost to rent a locker at Volcano Bay ranges fro $10 – $20 depending on the size locker you need. Lockers range in size from mini, regular, and family.
TapTu Pay
Think Apple or Google Pay for Volcano Bay! This touch to pay system is similar to what's in place at Walt Disney World with MagicBands for guests staying at Disney World hotel. Simply tap your Volcano Bay TapuTapu at any point of sale system when purchasing food, drinks, or merchandise.
One thing we truly loved about sing TapTu Pay was being able to leave our wallets in our lockers! Truly nothing burdens your day by having your wallet out and about while at a water park. If you're like me, you're constantly worried about it getting wet or stollen while you're in the pool. If you're traveling with a kids, you are also able to set and keep tabs on spending limits for each individual member of your party!
TapTu Snap
Similar to the MagicBand system at Walt Disney World. The TapTu Snap Volcano Bay system is a hands free way to send your digital photos to your Universal account. Once there, the photos are available to view, purchase, and download! No need to go to those pesky photo counters at the end of the day.
Along with in ride photos, your Volcano Bay TapuTapu also allows you to TapTu Snap at three photo locations around the park. The first one can be found on your right hand side as you first walk into the park. Your second photo location is situated across from the Kohola Reef Restaurant. And the final photo spot can be found Near the entrance of Honu ika Moana.
Related Post: Complete Guide to Volcano Bay Cabanas
How to Set Up Universal Account to Use Tapu Tapu 2023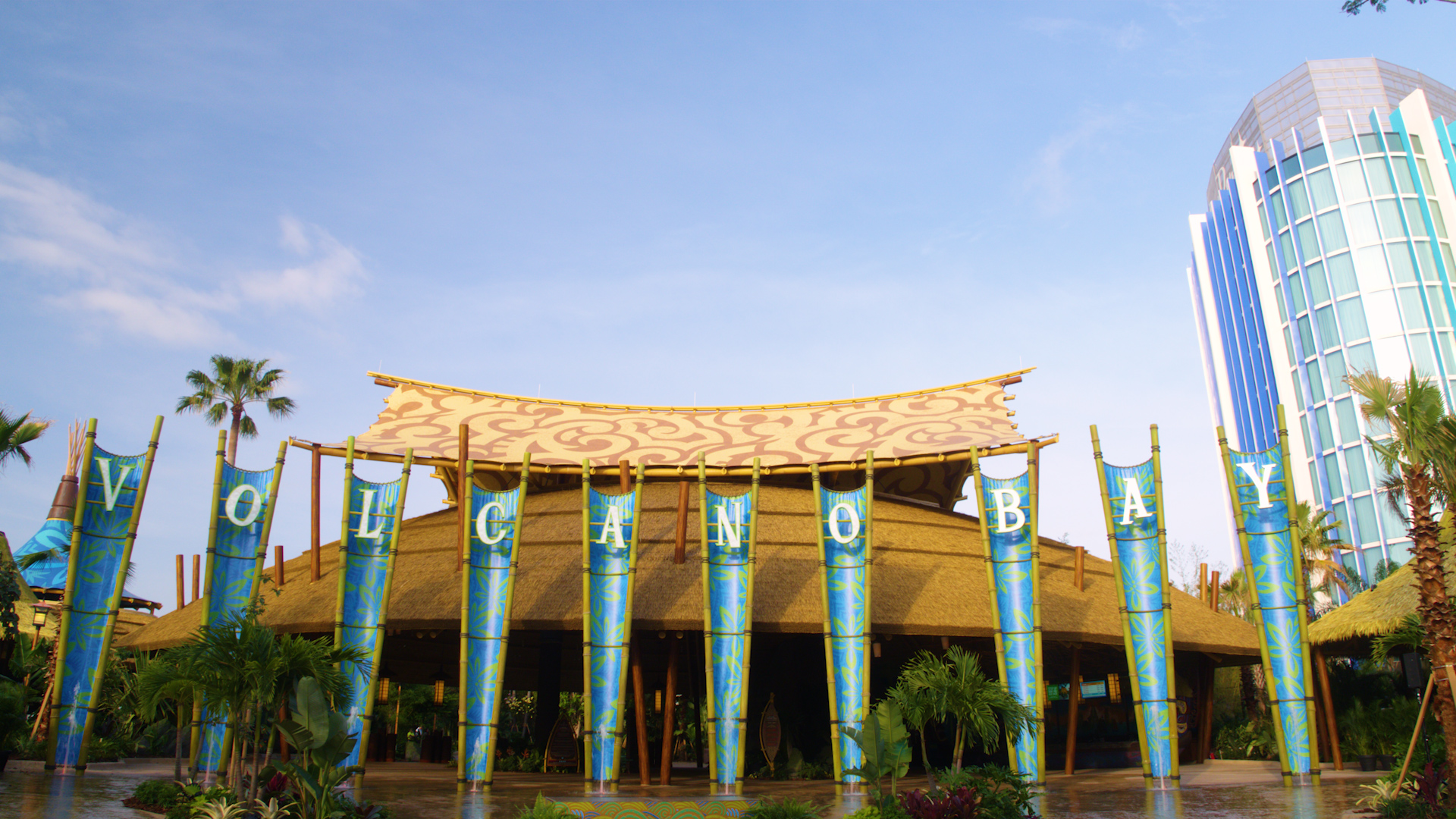 The first step in using your Volcano Bay TapuTapu is to link it to a Universal account! If you plan on visiting Universal Orlando Resort, we highly encourage you to downtown the official Universal Orlando app for your entire visit. You will need this account to set up and use a TapuTapu wrist band. You can set up your account here. After you have linked your tickets to your Universal account, you will be all set! As you enter the park, a Team Member will scan or take your ticket and exchange it for a TapuTapu. The wearable will now be on your account!
How to use TapuTapu at Volcano Bay
The Tapu Tapu Volcano Bay wristbands work by using RFID technology. This is the same technology used for MagicBands at Disney World! All you need to do to use your TapuTapu is simply tap the face of the band to a touch point. These touch points will all be the iconic Volcano icon of Volcano Bay.
Related Post: Learn More About Universal's Mobile App
How Do I Set Up Tap to Pay Volcano Bay 2023?
After you have successfully set up an account on the Universal App, it only takes a few steps to set up the TapuTapu Pay. Once your account is set up, you can add payment information by clicking on the wallet icon in the lower right hand corner of the screen. You can also access the payment information screen from the app's main menu. Enter your credit card information by following the prompts on your screen. Volcano Bay Tapu Tapu Pay will also give you the option to set a PIN if desired. The last step is to link your entire party's Volcano Bay tickets to your app by scanning the ticket barcode! Once your TapuTapu is returned at the end of the day, all personal information will be cleared from the wearable.
How to Set Up Tapu Tapu Pay
Download/Open The Official Universal Orlando Resort App on your phone
Tap the WALLET ICON in the lower right corner (or from the main menu) and set up an account
Enter your Credit Card information
Link your travel party's Volcano Bay tickets by scanning the barcodes or entering the numbers
Create a PIN your entire party will use when they TapTu Pay
Return your TapuTapu when you leave the park and all personal information will be unlinked
Related Post: How Much are Cabanas at Volcano Bay?
What Happens if I Lose My Tapu Tapu?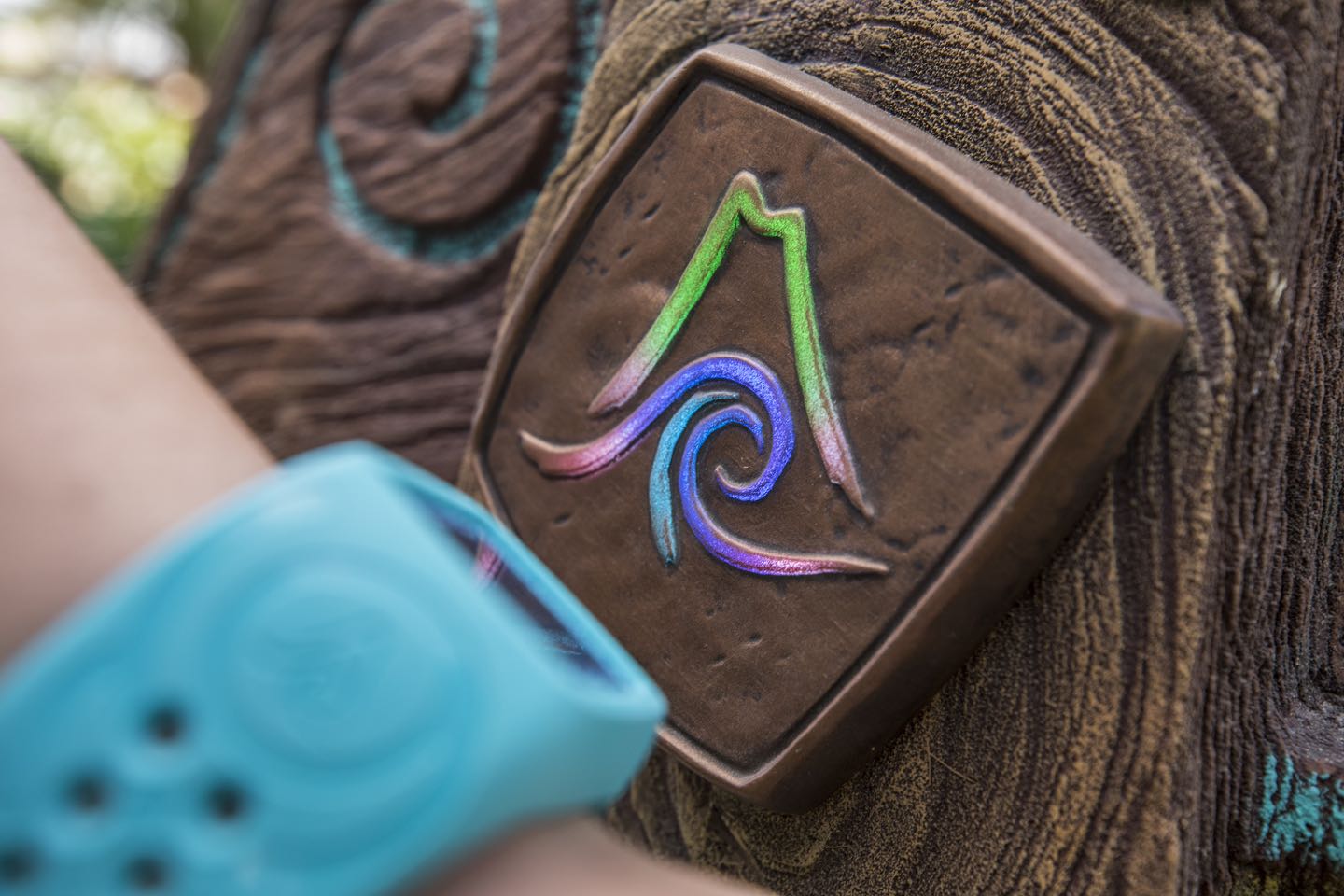 This is rare, but it can happen! You are at a water park after all. The Volcano Bay TapuTapu are very secure. If you were an Apple Watch, think of how frequently your watch has fallen off your arm. I would assume not very many. This is the same case for TapuTapus! They are made of a durable synthetic rubber, similar to other wearables or activity trackers. In the case where you do lose your TapuTapu Universal  by it falling off or by misplacing it, Universal does have protocols in place to protect your personal information.
What if I Lose my Tapu Tapu?
If your Tapu Tapu is lost, the first thing you need to do is report it to the nearest Guest Services or Concierge Hut Team Members. There, they will be immediately placed on hold or completely disassociated from your account.
One you disconnect a lost Tapu Tapu from your account, a Guest Services member will be able to issue you a replacement.
Related Post: How to get Concierge Service at Volcano Bay
Tapu Tapu Universal FAQ

Q: Where Do You Return Your TapuTapu?
A: At the end of your park day, your Tapu Tapu will be returned to a Team Member as you exit the park. 
Q: Is Tapu Tapu Free at Volcano Bay?
A: Yes! The Tapu Tapu system is complimentary at Universal's Volcano Bay.
Q: Are towels free at volcano bay?
A: Volcano Bay does not provide any free towels, so be sure to bring your own if you do not want to rent them. Renting towels at Volcano Bay will cost $4.99 per towel.
Q: Do I Need an Express Pass at Volcano Bay?
A: At Volcano Bay, you won't have to worry about express passes like you do in the other Universal Orlando parks. Volcano Bay doesn't offer this "pay to skip the line" upgrade. Instead however, the park runs on a park wide Virtual Queue system through the Tapu Tapu wristbands.
When Is The Best Time To Visit Universal Orlando?
Our Universal Orlando Crowd Calendar is the best tool to help you get the most out of your time in the parks. We breakdown the park crowds, park hours of operation, ticket prices by day, and average temperature.
Are You Ready to Plan Your Next Universal Orlando Trip?
If you're ready to plan your trip to Universal Studios, be sure to check out our Universal Orlando Tickets! Not only will you save money vs buying direct, but all of our Universal Orlando tickets come with some amazing benefits which can help save you up to three hours in the parks! 
And to stay up to date on everything going on inside the theme parks be sure to check out our partners at Themeparktoday.com!