What is the Genie + Disney World 2023?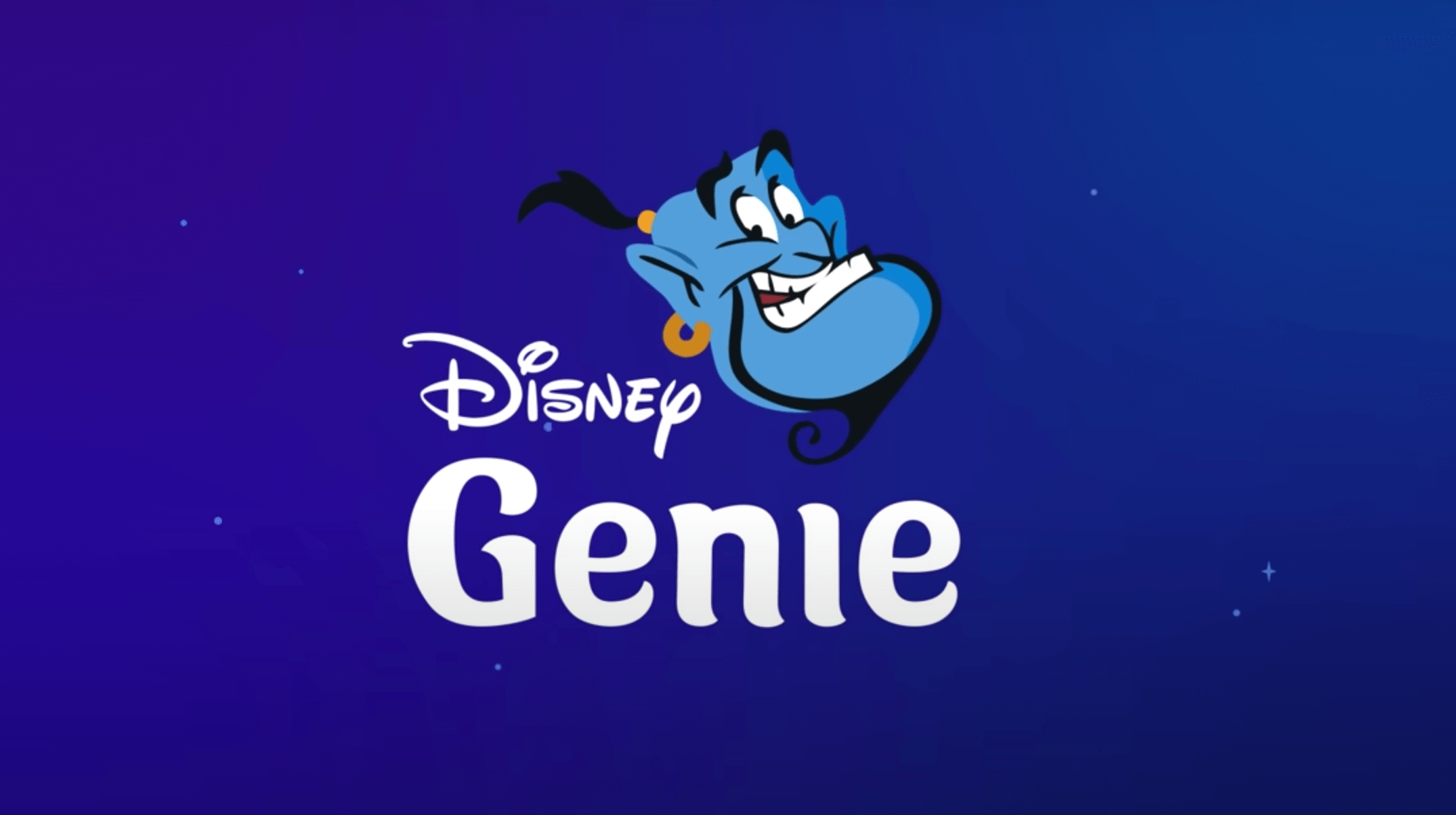 What is the Genie + Disney World 2023?
This is your complete guide to help answer the question, what is Disney Genie? The Disney Company has always been on the forefront of technology development ensuring that all of their guests have the most convenient, modern experience. First, we were introduced to the My Disney Experience app. This helped guests book reservations, Lightning Lane attractions, see wait times and much more. Since then, guests have been asking for a more streamlined experience, hence, the Disney Genie was created!
There are many services that come with the Disney Genie, some will be free and some will be paid. The Disney Genie + and Lightning Lane features are the paid options that guests can use to "skip the line." Mostly, there will be planning tools to enhance your Disney experience while visiting the parks.
So, if you're wanting to learn what is the Genie at Disney, keep reading!
We hope you find this post helpful, and if you are planning a trip to Disney be sure to check out our other FREE vacation planning tools. Our goal at The Park Prodigy has always been to help you save time on your next vacation and find the cheapest Walt Disney World tickets! So if you're ready for the new details on the Disney Genie, let's read on.
SPECIAL NOTE: If you're looking for the best time to visit Disney World be sure to go straight to our Disney Crowd Calendar! 
What is Disney Genie 2023?
The Disney Genie is the newest vacation planning service (with optional paid add on services) at Disney parks that offers an array of features for guests. Disney describes the service to be a complimentary service that will help create your perfect Disney day. To make it easier, the Disney Genie is embedded right into your My Disney Experience app. That means if you already have the app, you can see these new changes without having to download another service.
The Disney Genie allows you to create customized itineraries, tips board and even use planning tools to make the most magical day possible! Since there is also a paid component of the service, the more popular feature, many guests are also wondering what is Genie + at Disney?
What is the Disney Genie+ service?
The Disney Genie+ is the premium, paid skip-the-line service which allows guests to book passes to use the Lighting Lane for attractions in Disney World. For a one time fee, guests will have access to book return times to use the Lightning Lane entrance for certain attractions in the park to cut down on waits significantly. This does not include all attractions in the park, since the newer and more popular attractions are offered as a la carte pricing using Individual Lightning Lane.
Related post: Complete Guide to Disney Springs Hotels
What Does Genie Plus Include?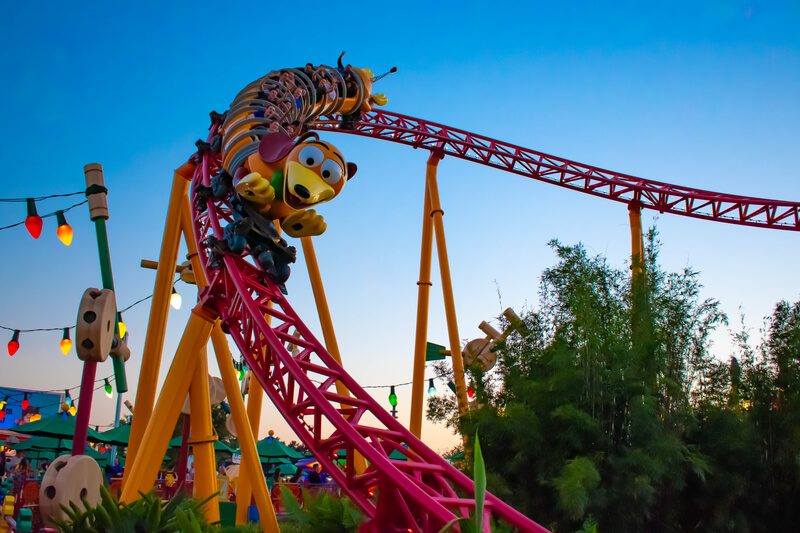 Purchasing the Disney Genie+ gives guests access to book the Lightning Lane for Genie+ rides at Disney World in the My Disney Experience app. That means shorter wait time with access to a separate lane than standby guests. This is the replacement for the Disney Fastpass 2023, but with a fee.
There are  46 rides included in the Disney Genie+ pricing since you can use the skip-the-line service in all four parks if you choose to park hop on that same day. Disney Genie+ can be purchased the day of your visit, and is only good for one day and must be purchased for each person in your party. Whether you're planning on staying in one park the whole day, or hopping around, you will be able to use the Disney Genie+ service in any park!
Other things included in the Disney Genie Plus are the PhotoPass AR Lens, which is a fun feature to try when capturing photos. This is not for the PhotoPass for the photographers around the park, but for right through your phone, with special AR lenses that allow you to have magical features! Take a picture with Cinderella Castle from the 25th Anniversary Birthday Cake overlay, or even have Baby Yoda stop by for a selfie.
What is the difference between Genie and Genie Plus?
If you're still trying to differentiate Genie vs. Genie Plus, just know that you do not have to pay for anything when it comes to the regular Disney Genie. The Disney Genie is more of an interactive planning tool, that allows you to find the best itinerary for your day. It can help you make dining reservations, check ideal wait times, and give suggestions of the best places to head in the parks. The Disney Genie +  is a paid add-on that you purchase through the Disney Genie for special access to the Lightning Lane. Genie + is a "skip the line" service, which for one fee you are allowed to book for multiple experiences throughout the day.
Related post: Guide On How to Get Cheap Disney Tickets
What is Disney Lightning Lane? Individual Lightning Lane Selections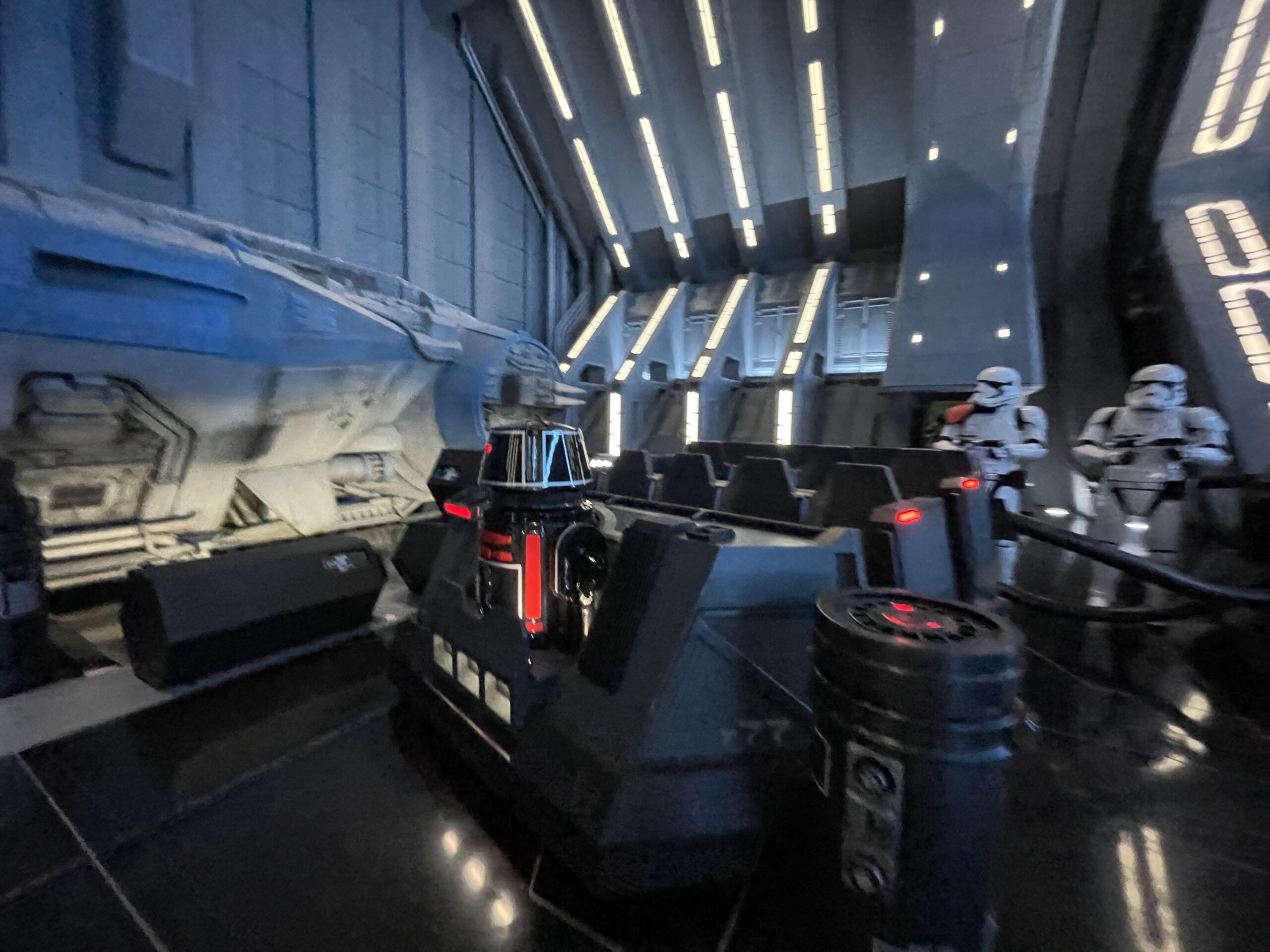 The Individual Lightning Lane selections are for the fanciest, newest rides that are the most popular attractions in the parks. The attractions specifically for the Individual Genie Lightning Lane are not going to be included in your Disney Genie+ purchase. These are completely separate, a la carte style, with different prices for each ride.
What are the Individual Lightning Lane attractions?
Magic Kingdom – Seven Dwarfs Mine Train, Tron Lightcycle Run
EPCOT – Guardians of the Galaxy: Cosmic Rewind
Animal Kingdom – Avatar: Flight of Passage
Hollywood Studios – Rise of the Resistance
You can check out the pricing for all of the Individual Lightning Lane attractions here.
What is Genie Plus vs. Lightning Lane?
It is important to know the difference between Lightning Lane vs Genie Plus due to the similarities in them. The Disney Genie+ is that paid version of the Disney Genie, where you can book Lightning Lane reservations for a select number of rides.  Individual Lightning Lane attractions are where you can book individual, separate popular attractions without having to purchase Disney Genie+. Disney Genie+ attractions are included in the price for Disney Genie+, whereas individual Lightning Lane passes are for more popular attractions where guests pay a fee to ride only one individual attraction.
Disney Genie + – A paid "skip the line" service for one fee for the whole day and you are allowed to book multiple attraction experience fast passes, very similar to the old fast pass system.
Individual Lightning Lane – A paid feature of Disney Genie+ which allows you to purchase a spot in the Lightning Lane for only one attraction that is not included on the Disney Genie+ attraction list.
Related post: Complete Guide to the Disney Virtual Queue
How Does Genie+ Work?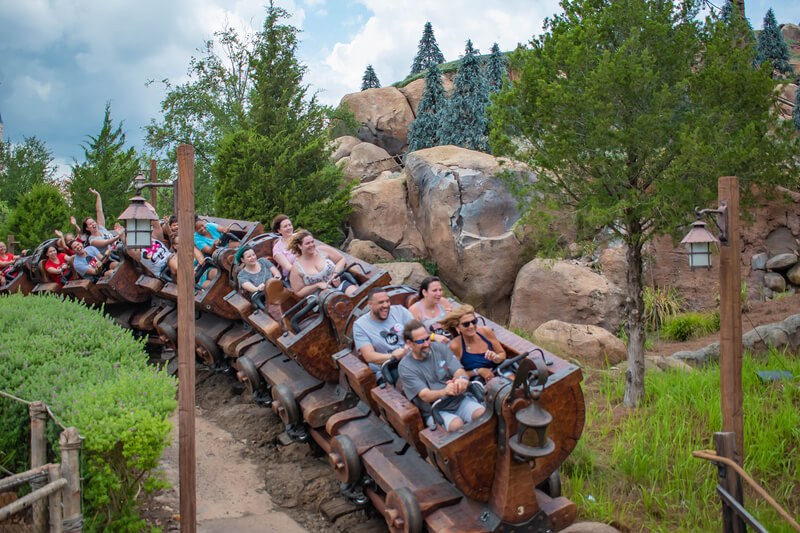 Ever wondered, "what is Genie+?" Think of the Disney Genie+ as your modern-day Golden Ticket, a game-changer for visitors to the Walt Disney World parks. Often just referred to as the Disney Genie, this innovative system is a leap ahead in park experience. Instead of enduring those tiring waits, you can now select your spot in line for your chosen attractions. How? When you invest in the Disney Genie pass, you're embarking on a streamlined journey. You'll be assigned a specific return time for each attraction you pick. Imagine having a virtual queue, where once your scheduled return time arrives, your MagicBand or park ticket transforms into your key, unlocking the Lightning Lane entrance of your selected ride.
But it's not just about the tech; it's also about the experience. When you reach the attraction, a friendly Cast Member awaits. A quick scan, a smile, and just like that, you're ushered in through the Lightning Lane. Bypassing those daunting queues, you get more time to relish the magic that Disney is renowned for. This brief rundown gives you the essence of how the Disney Genie+ works, elevating your park experience to a whole new level!
How does the Disney Genie work? (free version)
Up next is, how the Disney Genie works? You will never have a friend like this, because the Disney Genie is a digital assistant that will help with your Disney vacation. This service is meant to give you the most useful theme park tips. Such as reducing your wait times with calculated tips. As well as, an itinerary feature that will adapt throughout your stay to give you a personalized experience.
You can tell the Genie your interests, and it will plan out your day for you. The service will tell you the lowest wait times for each ride you select to include. Disney Genie will also offer tips to help decide when to do each attraction. This also will be useful when making dining reservations, since the Genie is also programmed to have perfect time-saving tips for those.
Related post: Top 10 Best Disney World Restaurants
How to Purchase Disney Genie+ and Reserve Disney Genie+ Lightning Lane Reservations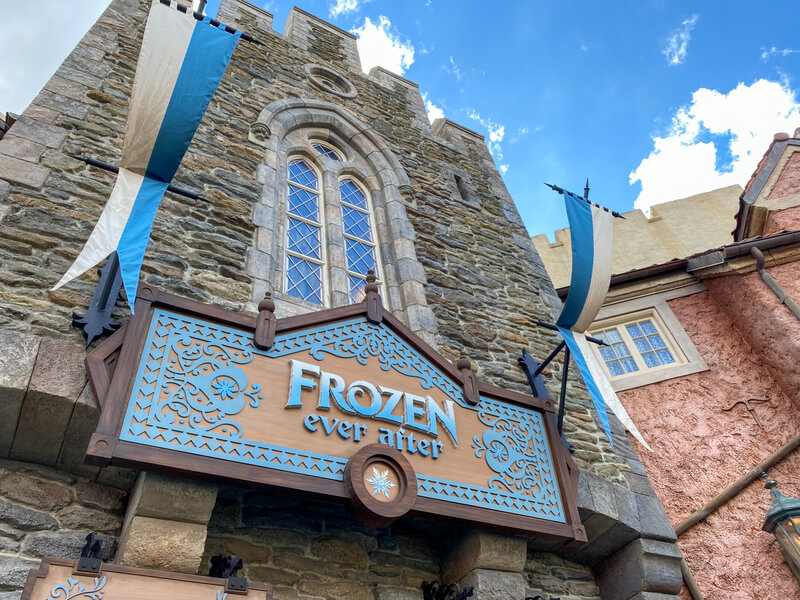 Now that we know how Genie+ works, you probably want to know how you can purchase it! The first thing you will want to make sure you have is the My Disney Experience app. This is where all of your Disney vacation needs can be planned, as well as, where the Disney Genie lives. Next, you will also be required to have a valid park pass and park tickets before you will be allowed to start your Disney Genie+ purchase.
How to purchase the Disney Genie+
The day of your trip (at midnight) open your My Disney Experience app and select "My Disney Genie Day"
Select the My Day tab and click on "Get Disney+ for Today"
Follow the prompts to make your purchase
Make sure to purchase the Disney Genie+ for every member of your party
After pressing continue, you're all set!
Disney Genie Explained – How to reserve your first Disney Genie+ Lightning Lane selection:
For the Disney Genie+:
Both on-site resort hotel guests and non-resort guests can begin their booking at 7 AM. So, whether you're staying at a Disney property or elsewhere, you get the same head start!
Here's a step-by-step guide to making your first Disney Genie+ selection:
Mark the Time: At exactly 7 AM on the day of your visit, be ready to select your first Disney Genie+ attractions. Remember, the Disney Genie+ operates on a live system, which means other park-goers will be making their choices concurrently.
Access Your App: Launch your My Disney Experience app and select "My Day."
Check Available Slots: By tapping on the "Tip Board," you'll see all the current available Genie+ Lightning Lane selections.
Make Your Pick: Browse through the available attractions and secure your top choice!
By following these steps, you'll be on your way to a magical Disney experience with minimal wait times.
Keep in mind, that you can only book ONE Genie+ selection for your first choice, and there are some rules that you'll need to know. We are going to cover the rules for Disney Genie and how it works next!
Related post: Complete Guide to Disney Character Dining Experiences
When Can I Book My Next Genie+ Lighting Lane Reservation?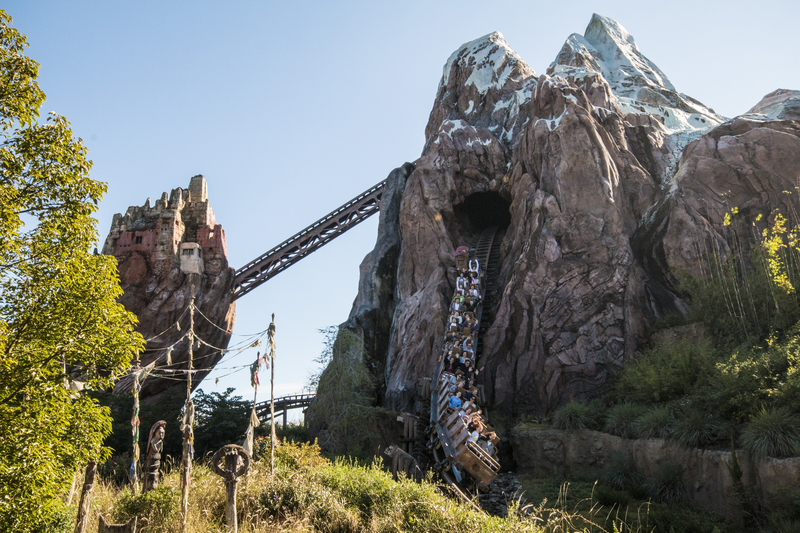 One major gripe we have with the Disney Genie+ system is its set of intricate rules for booking selections. This isn't the straightforward FastPass+ system of old, where you could simply line up your bookings one after the other.
With the Disney Genie+, here's how it works:
You're allowed to book another Lightning Lane only after one of the two following scenarios occurs:
You've already utilized the first Lightning Lane you booked.
A total of 120 minutes (or 2 hours) have elapsed since your last Genie+ selection was made.
In simpler terms, you can secure your next Lightning Lane booking either after using your previous one or waiting 2 hours from your last booking—whichever happens first."
This should provide a clearer understanding of the booking process for Disney Genie+.
Booking Genie+ Lightning Lane Example
Grasping the Disney World Genie+ booking system can be a bit tricky, so let's break it down with an illustrative example:
Imagine you secure your initial Genie+ selection for Haunted Mansion at 8:30 AM, right on the dot at 7 AM.
For your subsequent Disney World Genie+ selection, you have two options:
Book immediately after scanning your pass at the Haunted Mansion at 8:30 AM.
Wait until 9 AM, which is two hours after your initial 7 AM booking.
Now, applying the same rule to any further selections: if, for instance, you choose to book immediately post-scanning at 8:30 AM, your next available booking slot would be either after scanning for your subsequent ride or at 10:30 AM—whichever comes first.
This pattern ensures that the Disney World Genie system keeps the flow of bookings spread out and manageable for everyone.
Related post: Disney World Pictures and Disney PhotoPass Guide
How Does Disney Genie Compare to Disney's Previous Skip theLine Service like FastPass+?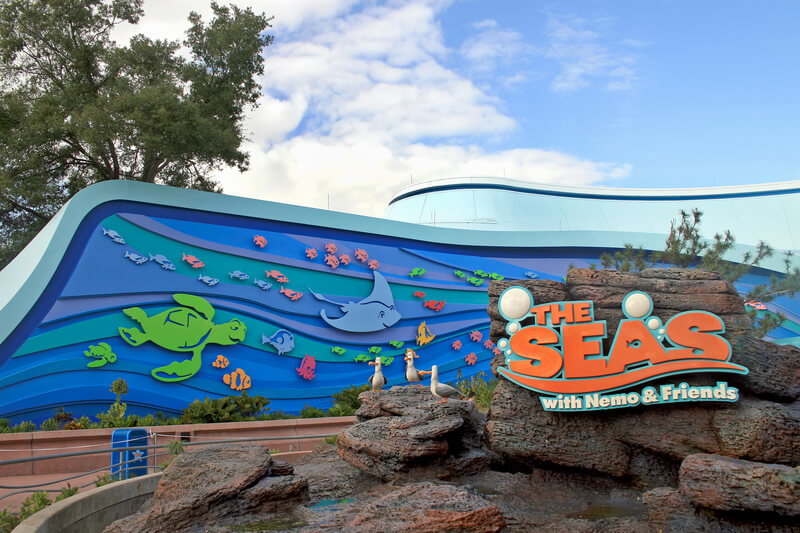 The Disney Genie service and Lightning Lane has had mixed reviews and we've been watching closely to see if it is a win for the Disney parks. Many guests have made comments that they wish they would have known more before purchasing Disney Genie+. For reasons such as, if you are not awake at 7am to book your Lightning Lane reservations, you might not be able to get attractions that you really wanted to.
Obviously, FastPass+ was free, so that automatically gives it some favor, as a many guests wonder why they would pay for something that is free. There are also many complicated rules you have to follow when using the tool, which can be overwhelming. Overall, we have been able to get all the attractions we've wanted with the Disney Genie+, and have enjoyed skipping the line using the service.
Our personal 2023 Disney Genie+ Review:
Like anything, the Disney Genie+ has its highs and lows. Here's what we found:
Pros:
Achievement Unlocked: By strategically using the Genie+, we managed to experience every ride we had on our list!
Truly no wait – We waited less than 10 minutes for every single ride we used the Lighting Lane for
Cons:
Tech Hiccups: We occasionally faced glitches within the system.
Learning Curve: The plethora of rules can be overwhelming initially.
Screen Time: It's a double-edged sword – while it ensures you get on rides, you might find yourself spending a significant chunk of your visit glued to your phone, navigating and booking.
The Bottom Line: If making the most of the rides is atop your Disney agenda, then the Disney Genie+ is indispensable. However, if your Disney experience is more about savoring the culinary delights or indulging in the entertainment offerings, and you're okay with risking the occasional long queue, then perhaps the Genie+ might not be the magic lamp you're looking for.
Related post: Complete Guide to Universal Disability Pass
Tips and Tricks for Disney Genie Plus at Disney World 2023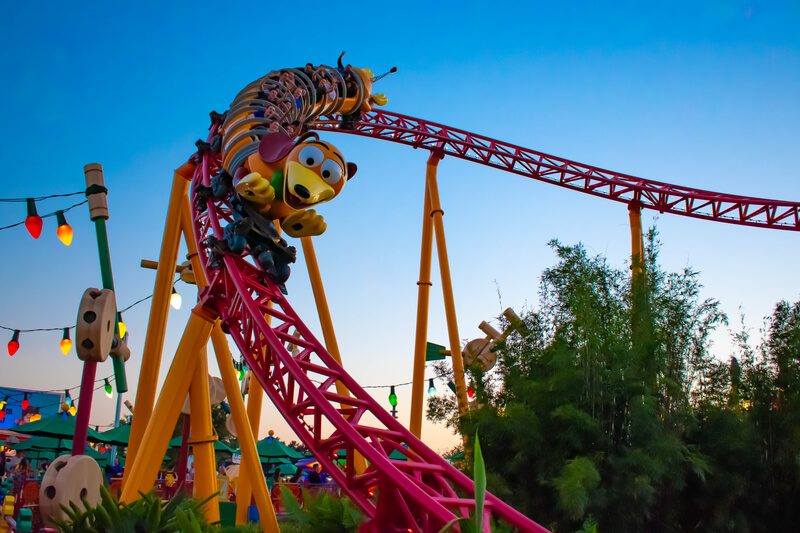 So, what are the best tips and tricks for fully understanding what is the Disney Genie and how to use it? Here are the best ones we could come up with, since vacations can be stressful and these extra planning tools can be quite confusing.
Stack your Genie+ selections
To make the most of your day and ensure you don't miss out, we highly recommend 'stacking' your Lightning Lanes. So, what's stacking? It's the art of continuously booking Lightning Lanes as they become available, ensuring you have a sequence of attractions lined up for the entire day. Here's our strategy to make this work:
Early Bird Gets the Ride: Be prompt! Book your first Lightning Lane exactly at 7 AM. Prioritize attractions that tend to fill up quickly to ensure you don't miss out on the top experiences.
Stay Alert: Once you hit the 120-minute mark, or after you've utilized your current Lightning Lane, jump right back in and book the next one immediately.
Quick Fingers in Queue: A pro-tip from our experience: the moment you scan into a ride with your Lightning Lane, start booking your next one even while you're in line. It's efficient and ensures you don't forget!
By following this approach, you can smoothly navigate the park with a plan, ensuring you cover everything you want without unnecessary waits.
Refresh your app frequently
For many guests using the genie plus Disney World system, particularly the Disney Genie+ Lightning Lane or individual Lightning Lanes, it can be a tad disheartening when their preferred attractions don't immediately show up. If this happens to you, don't get discouraged. Our pivotal advice? Keep refreshing!
Given that the Genie Pass Disney system operates in real-time, the availability of Lightning Lanes fluctuates frequently. Attractions are continually opening up, while others get snapped up, causing the landscape to shift often. Sometimes, it might require 2-3 quick refreshes to unveil a desired attraction within the Lightning Lane selections.
Yes, the app can occasionally be temperamental, demanding persistent refreshes. However, with a bit of patience and persistence, you're likely to see new Lightning Lane opportunities emerge.
Strategically Navigate Lower Wait Rides with Disney Genie Tips
With the Disney Genie+ service, it's crucial to make informed choices about where you spend your time. Utilize the complimentary Genie tool to monitor attraction wait times throughout the day. This feature, essentially Genie+ explained, allows you to discern the popularity of rides at any given moment.
Here's a strategy to consider: If a ride's wait time is under 30 minutes, and you notice other attractions with longer queues, it's wiser to target the lengthier waits with your Lightning Lane selections. While you've secured a Lightning Lane for those in-demand attractions, you can enjoy the shorter-wait rides, effectively maximizing your time between Lightning Lane slots.
Related post: Complete Guide to Disney Character Dining Experiences
When is The Best Time to Visit Disney World?
Our Disney  World Crowd Calendar is the best tool to help you get the most out of your time in the parks. We break down park crowds, park hours of operation, ticket prices, and average temperature. We also break down the best time to visit Disney World based on specific times of the year and special events.
Are You Ready to Plan Your Next Disney World Trip?
Are you planning a trip to Walt Disney World? Be sure to speak with a Disney World Travel Agent for the most recent deals and promotions. The Park Prodigy will provide a Free Quote for all Disney World Vacation Packages. The Park Prodigy can also help you save up to $20 per ticket when purchasing your Walt Disney World Tickets, and we offer promotional discounts for special events such as Mickey's Not So Scary Halloween Party Tickets and Mickey's Very Merry Christmas Party Tickets.
Don't forget to check out our wonderful friends over at Theme Park Today, as well!