Your Complete Guide to 2023 RunDisney 5K Races
Your Complete Guide to 2023 RunDisney 5K Races
This article is your ultimate guide to 2023 RunDisney 5k races! Here at The Park Prodigy we LOVE runDisney! And we all know there's nothing a little magic can't help with, even when trying to achieve your fitness goals. Walt Disney World offers visitors the opportunity to run in multiple Disney races throughout the year in their runDisney division. From beginners, to professionals, to those looking to have some fun, Disney's got you covered.
While we are looking forward to all things runDisney in 2023, we want to put the spotlight on the Disney 5k as is it one of the most popular races. We also feel like this is the perfect RunDisney race for anyone who might be looking to become more active and is trying to see what racing events are all about.
We hope you find this post helpful, and if you are planning a trip to Disney World be sure to check out our other FREE vacation planning tools. Our goal at The Park Prodigy has always been to help you save time and money on your next vacation. This includes helping you find the best time to buy Disney World tickets as well as book amazing Walt Disney World vacation packages!
SPECIAL NOTE: If you would like to see what crowd levels look like during your next RunDisney weekend be sure to check out our Disney crowd calendar!
What is the 2023 RunDisney 5k?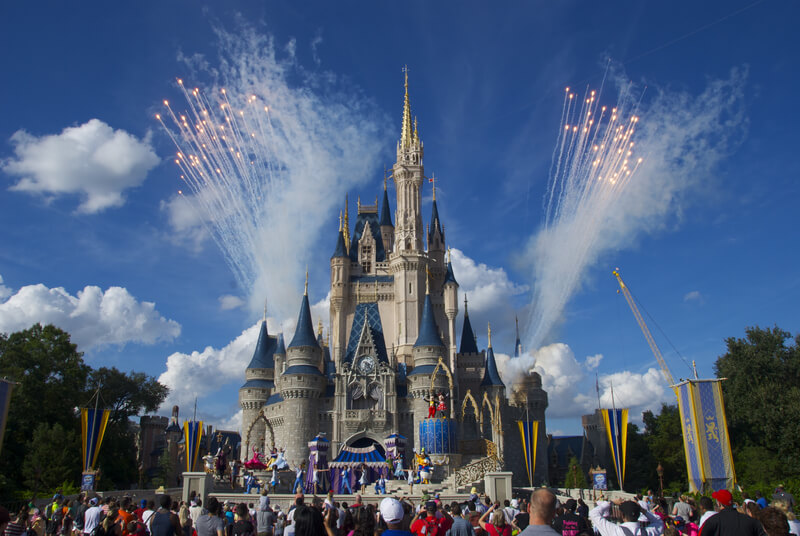 So, what is the 5k RunDisney? A runDisney 5k is a 5k race that is hosted on the grounds of Walt Disney World, or virtually at home. RunDisney is the marathon race providers of the Walt Disney Company, where runners typically race through the theme parks, looking to see their favorite characters cheering them on.
Of course, dressing up in Disney-themed gear is always a plus! RunDisney has also expanded to include virtual races which allow runners to participate in the fun from their own neighborhood or race course of their choice! There are different 5k runDisney races throughout the year, typically running at all four parks depending on what race you're participating in.
The Disney 5k 2023 is perfect for those who are looking to participate, but don't want to run a more intense race to do so! All Disney runs 2023 include medals, which are incredible souvenirs and reminders of your accomplishments as Disney runners.
What runDisney races have a Disney 5k race 2023?
Every single runDisney event has a 5k option, along with a 10k, half marathon and marathon challenges for guests to try out. The following races are offered every year with different theming and runDisney 5k options:
Walt Disney World Marathon Weekend – January
Disney Princess Half Marathon Weekend – February
Springtime Surprise Weekend – April
Disney Wine & Dine Half Marathon Weekend – November
Can you walk the Disney 5k?
One of our favorite things about the runDisney 5k 2023 races is that walkers are completely welcome with some caveats. There is a runDisney 5k time limit, which is lenient, but important to note before you sign up.
To not be disqualified from racing, adults participating have to keep a 16 minute mile minimum for pacing. That means, as long as you can walk at least one mile in 16 minutes, you are set to participate. With that being said, there is a lot to do when you're doing a Disney 5k, so you might want to aim for a 13-14 minute mile to make sure you can stop for the restroom and meet exclusive characters!
Can I dress up for a runDisney 5k?
runDisney races are the BEST time to dress up in your favorite characters or Disney running merchandise and take some Disney run pictures of yourself to post. Many guests who run the Disney 5k races love to create their own special Disney themed running costumes to make the race truly magical.
Plus, runDisney has tons of commemorative merchandise to solidify your run. Even for the little ones, they have runDisney kids races commemorative Mickey ears. How cute will those be?!
Are there 2023 RunDisney Races for kids?
If your little one wants to get involved in a magical race, but cannot do a 5k Disney run or longer, there are options for them as well.
runDisney has curated kid-friendly events such as the 100-Meter Dash, the 200-Meter Dash, the One Mile Run, or the Diaper Dash. Kids will have a blast at these events with a pre-race warm up dance party to running along with their favorite characters cheering them on! The runDisney events are family and kid friendly and bound to be a memorable experience on Walt Disney World property.
What is the Dopey Challenge 2023?
Are you looking for an extreme challenge to cross off your Disney bucket list? Experienced runners can sign up to participate in this extreme runDisney Dopey Challenge. So what is the Dopey Challenge?  It occurs during the Walt Disney World Marathon Weekend and consists of running four morning races including the 5k, 10k, Half-Marathon, and a Marathon on four consecutive mornings. The total mileage for the challenge is 48.6-miles!
What does the Dopey Challenge cost?
During the 2023 Walt Disney World Marathon Weekend, runners can take part in the Dopey Challenge from January 5-8, 2023 for $660.92. This includes race entries for the four races as well as six shirts and six medals. You receive six medals and shirts for the four races plus the Goofy Challenge 2023 (half-marathon and marathon) and the Dopey Challenge (all four races). Runners can decide to add additional benefits to their Dopey Challenge including Disney PhotoPass service to take photos of you during the races, and adding a "cheer squad" which allows you to bring a guest to cheer you on in designated areas only on the Marathon day (26.2 miles). Will you be training for the runDisney Dopey Challenge?
Be sure to checkout our complete guide to RunDisney page for additional information!
Related post: Complete Guide to Run Disney Races
Are there Virtual Disney Races 2023?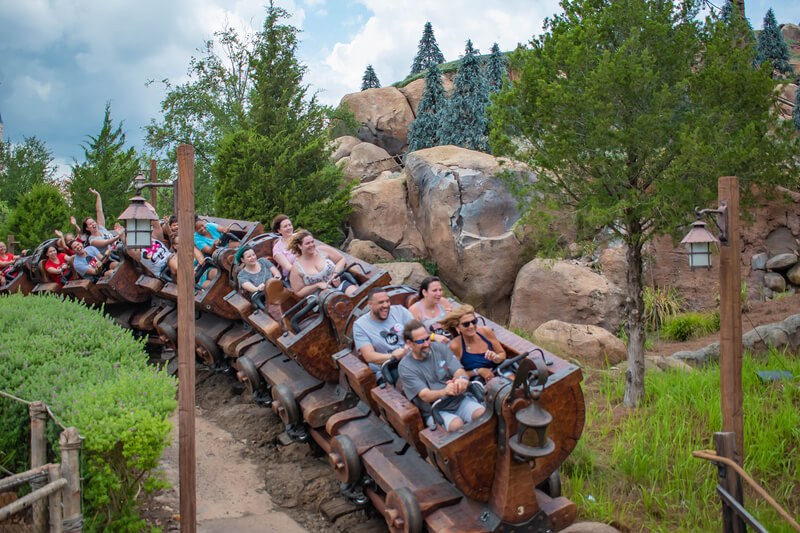 One of the bright spots to come out of the past few years is the popularity of Disney virtual runs. The concept is, instead of running through the parks, you'll be running your own Disney 5k route around your hometown (which beneficially cuts down travel costs). There is a Virtual Disney 5k run for every marathon weekend, which makes racing accessible for many.
Runners can enjoy some of the same amazing medals that you can expect if you attended a race in the park and it can be a great stepping stone to your first event. Disney has now dedicated whole weekends to Disney Virtual Races, on top of allowing guests to register virtually for the normal scheduled races.
What are the 2023 run Disney virtual races?
Virtual – Walt Disney World Marathon Weekend – January 3rd-7th, 2024
Virtual – Disney Princess Half Marathon Weekend – February 23 – 26th, 2023
Virtual runDisney Springtime Surprise Weekend – April 14th – 16th, 2023
Virtual Wine & Dine Half Marathon Weekend – November 3rd – 5th, 2023
How do runDisney 5k virtual races work?
When it comes to runDisney virtual races, a lot of what you do is based off of the honor system. While you still have to pay the fees to do your virtual runDisney registration, you will not have to record yourself or prove that you've done the race. Instead, when you finish your race the day of, you can log on to your runDisney account to download your certificate for finishing the race.
Once the event has concluded, all runDisney virtual participants medals are sent out in the mail to whatever address you provided during your registration.
How much are Disney virtual 5k races 2023?
Most of the Walt Disney World races have different prices throughout the years, so unfortunately, you cannot expect them all to be consistent.
Here are the prices for the 2023 Disney Virtual 5K Races:
Walt Disney World Marathon Weekend 5k – $85
Disney Princess 5K – $85
Springtime Surprise 5K – $85
Wine and Dine – $85
Related post: The Best Walt Disney World Hotels: Pros and Cons Guide
When is the Next Disney 5k?
The first Walt Disney World 5k races will be taking place at the Disney World marathon weekend. You can always expect for the first race of the year to take place in January with the kick-off of the Walt Disney World Marathon weekend. Then throughout the year, Disney has more scheduled in-person and virtual 2023 runDisney events.
Upcoming 2023 Disney 5K Races
We are so excited for the 30th anniversary of runDisney races, where Walt Disney World is pulling out all of the stops and bringing a totally awesome retro theme!
Walt Disney World Marathon Weekend 2023 5k Dates
Walt Disney World 5K – January 5th, 2023
Virtual Races – January 4th – 8th, 2023
Disney Princess Half Marathon Weekend 5k 2023 Dates
Disney Princess 5K – February 24th, 2023
Virtual Races – February 23rd – 26th, 2023
Disney Wine and Dine Half Marathon Weekend 2023 5k Dates
Disney Wine & Dine 5K – November 3rd, 2023
Virtual Races – November 3rd – 5th, 2023
runDisney Springtime Surprise Weekend 2023 5k Dates
Disney Pixar Cars 5k – April 14th, 2023
To see full details about runDisney events, check out the runDisney website!
2023 5K RunDisney Registration
Registration can be found on the runDisney website. In order to register, you must use a runDisney sign in using your Disney account. If you want to get notice on future runDisney events, you can sign up for their emails.
RunDinsey Registration Tips
The popularity of the runDisney events have caused runDisney registration to sometimes be a difficult process as the races sell out quickly. Below are tips to help you with runDisney 2023 registration.
Set up your runDisney account in advance and make sure you are logged in before registration opens.
Be prepared – block out time in your day for registration. You may have to wait in a virtual waiting room for hours on the runDisney website.
Start refreshing a few minutes early. RunDisney races typically open for registration at 10am but they may open the queue earlier. We recommend refreshing the website up to 2 minutes before the registration begins.
Do NOT refresh once you are in the queue. This could lose you your spot in line and you can get sent to the *back* of the virtual line.
Use more than one device. This can help you improve your chances of having a better spot in the queue.
Related post: Disney Memory Maker Guide & Disney World Pictures and Disney PhotoPass
What Does the Disney 5k Cost 2023?
Prices will vary depending on which race you run. Typically, the Virtual Disney 5k runs are cheapest, ranging from $85-$210 depending on the marathon weekend and any extra features you add. Special challenges, such as the Dopey Challenge, costs $600, and the Disney Fairy Tale Challenge is $355. Virtual Run Challenges vary depending on the types of challenges and which race type you're doing!
How much are the runDisney 5k races?
To help you compare the runDisney 5k prices, we are going to include all of the runDisney pricing to get the full picture.
Walt Disney World Races 2023 Prices
Walt Disney World 5K – $103
Walt Disney World 10K – $146
Walt Disney World Half Marathon – $213
Walt Disney World Marathon – $218
Goofy's Race and Half Challenge – $431
Dopey Challenge – $660
Walt Disney World Virtual 5k -$84
Disney Princess Half Marathon Weekend 2023 Prices
Disney Princess 5K – $103
Disney Princess Enchanted 10K –  $146
Disney Princess Half Marathon – $229
Disney Fairy Tale Challenge – $389
Virtual Disney Princess 5k – $79
runDisney Springtime Surprise Weekend 2023 Prices
Disney Pixar Cars 5K – $103
Disney Pixar Monsters – $146
Disney Pixar Toy Story – $207
runDisney Springtime Challenge – $479
Virtual Disney Pixar Cars – $79
Disney Wine and Dine 2023 Prices
Special note: runDisney has not announced the prices and dates for the 2023 Wine and Dine at this time. Below are the prices from the previous year.
Disney Wine & Dine 5K – $103
Disney Wine & Dine 10K – $146
Disney Wine & Dine Half Marathon – $229
Disney Two Course Challenge – $383
Disney Wine & Dine Virtual 5k  – $84
What are the 2023 RunDisney 5K Race Times?
If you were in person at Disney World, most Disney run times would start at 5:30 AM. Runners would have to arrive to the starting area at least one hour prior to the start. However, now that you're running from the comfort of your own home, you can make your Disney 5k start time at any time within the date range they give you (good news for the non-early birds).
Related post: Complete Guide to Early Entry Disney World
Is there 2023 RunDisney 5K Transportation to Races?
If these events are on-site, runDisney shuttle transportation will be provided to and from all Walt Disney World Resorts, Shades of Green, and Walt Disney World Swan or Dolphin Resort. It is just like getting to and from the Walt Disney World theme parks, except the bussing runs much earlier to make sure you get to where you need to be!
Parking for Disney Marathon
If runners are not staying at a host resort, or prefer driving themselves, they will need to arrive by car in order to park in the designated parking lots. Guests driving in for the races will start to see signage on the Walt Disney World roads to help navigate where you're expected to park.
Related post: Disney World Pictures and Disney PhotoPass Guide
Are There Disneyland 5K Races 2023?
Yes, one of the most exciting things for Disney runners was the return of races to Disneyland Resort. The Disneyland runs have returned for 2024, which includes the runDisney 5k races too. The Disneyland Half Marathon weekend is January 11th – 14th, 2024 and includes an in-person and virtual 5k Disneyland race.
When is the Disneyland 5k race race?
Related post: Complete Guide to The Cheapest Time to go to Disneyland
Disney 5K FAQ

Q: How much is the Disney Princess 5k?
A: The Disney Princess 5k run for 2023 is $103 per each registered guest.
Q: Can you enter Disney free after the Disney 5k?
A: Unfortunately, there is no free entry to any Disney World park when running a runDisney 5k. Although the parks are used as running tracks, once guests are done with the races they will have to have valid tickets to enter the parks during hours.
Q: Can you walk a Disney 5k?
A: While you can walk a Disney 5k, it is important that you must keep a minimum pace of your race. That is usually about 16 minutes per mile for the runDisney 5k races.
Q: Do all Disney 5k participants get a medal?
A: Yes! Every race that you register for and complete comes with a special race-specific medal for guests to take home. That is even true for the virtual 5k races, where the medals are mailed after the race has been completed.
When is The Best Time to Visit Disney World?
Our Disney  World Crowd Calendar is the best tool to help you get the most out of your time in the parks. We break down park crowds, park hours of operation, ticket prices, and average temperature. We also break down the best time to visit Disney World based on specific times of the year and special events.
Are You Ready to Plan Your Next Disney World Trip?
Are you planning a trip to Walt Disney World? Be sure to speak with a Disney World Travel Agent for the most recent deals and promotions. The Park Prodigy will provide a Free Quote for all Disney World Vacation Packages. The Park Prodigy can also help you save up to $20 per ticket when purchasing your Walt Disney World Tickets, and we offer promotional discounts for special events such as Mickey's Not So Scary Halloween Party Tickets and Mickey's Very Merry Christmas Party Tickets. If you're brand new to Disney vacation planning we recommend our Walt Disney World Planning Page! Learn more about Disney hotels by reading our Walt Disney World Hotels Review page.
Don't forget to check out our wonderful friends over at Theme Park Today, as well!