Complete Guide to Universal Studios for Adults
Complete Guide to Universal Studios for Adults
This article is your complete guide to visiting Universal Studios for adults! Because if you're looking for a day (or days) of excitement, this resort has got you covered. In fact, because of all it has to offer, Universal Studios can seem like the best Orlando park for adults.
Don't know where to start? We've come up with the ultimate Universal Studios cheat sheet to help you figure out the best things to do at Universal Studios for adults, as well as create your plans for your next visit. We hope you find this post helpful, and if you are planning a trip to Universal Orlando, be sure to check out our other FREE vacation planning tools. Our goal at The Park Prodigy has always been to help you save time and money on your next vacation with our  Discounted Universal Orlando tickets & amazing Universal Orlando vacation packages! 
So if you're ready to learn everything you can about visiting Universal Studios for adults read on!
Which Universal Park is Best for Adults?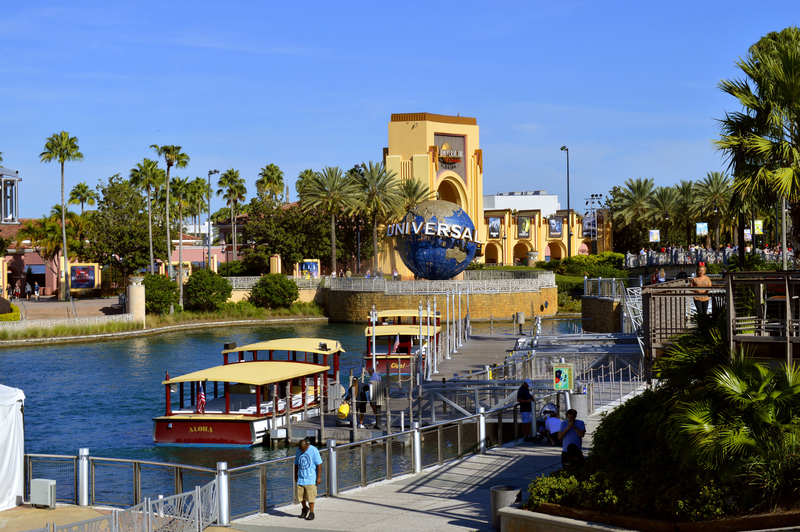 Universal Resorts is compromised of Universal Studios, Universal's Islands of Adventure, Volcano Bay, and CityWalk. From rides, to entertainment, to good eats and other experiences, there are many fun things to do at Universal Studios, that it's not as simple as just choosing the best Universal Park for adults. There is something for everyone, and that should be explored.
Islands of Adventure or Universal Studios for Adults?
Both parks have so many amazing rides and entertainment it really all depends on your preference and the type of mood you are in.  Whether it's riding the fast and wild roller coasters of Marvel Super Hero Island in Islands of Adventure, or experiencing the crazy thrills of the Revenge of the Mummy ride in Universal Studios, there's so much action to be explored.
It's also important to ask yourself how many days do you plan to spend in Universal when answering this question. The main reason being is the absolute best way to experience everything Universal Studios has for adults is to purchase a park-to-park ticket. This is especially true if you only have one day to visit the parks, as there are plenty of adult rides at both theme parks. Plus, both parks have adult (alcoholic) beverages, which are extra bonus points!
However the best park for Adults visiting Universal Orlando with only one day would go in this order.
Best Universal Park for Adults
Islands of Adventure: You simply can't miss an opportunity to ride their newest ride Hagrids Motorbike Adventure plus the with the newest addition of the Velocicoaster.
Universal Studios
Best Universal Orlando Water Park for Adults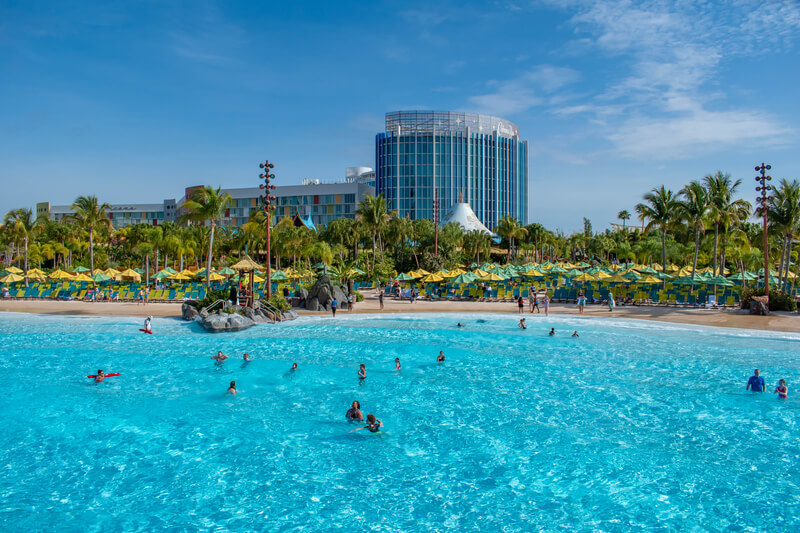 Luckily this is an easy one as Universal Orlando only has one water park in Volcano Bay compared to the two water parks at Disney World. However we will say that even though this is the only option this is absolutely the best water park in all of Orlando for adults. The balance between amazing rides and also relaxation at Volcano Bay is unmatched.
Guests can also take advantage of some amazing Volcano Bay cabanas and premium seating if they are really looking for the ultimate experience. All in all we truly feel like Volcano bay is simply a must for adults visiting Universal Orlando. 
Top Things to do Universal Studios Orlando
If you plan on visiting both parks, we've got a break down of the best things to do at Universal Studios Florida for adults.
Universal Studios for Adults
Universal Studios Orlando adults can enjoy bar hopping, as this park has many locations to try an alcoholic beverages. Universal Studios has also been home to some of the most popular Universal rides. Here are some of the best things to do at Universal Studios for Adults.
Best Rides at Universal Studios for Adults:
Revenge of the Mummy
The Simpsons Ride
Transformers: The Ride
Hollywood's Rip Ride Rockit
Race Through New York Starring Jimmy Fallon
Fast & Furious- Supercharged
Best Bars to Visit when planning Universal Studios for adults:
Duff Brewery Beer Garden
Finnegan's Bar and Grill
Backwater Bar/Confisco's Grille
Lombard's Seafood Grille
The Watering Hole
Mythos Restaurant
There are also plenty of drinks and other bars to choose from at Citywalk!
While you're at Universal Studios, it's your chance to experience nostalgia, something the young folks just don't understand. Some characters you must see at Universal Studios include legends like Doc and Marty McFly from Back to the Future, Shaggy and Scooby, and Marilyn Monroe.
The Wizarding World of Harry Potter Diagon Alley
Young adults who grew up watching and reading the Harry Potter series will get to see the Wizarding World of Harry Potter come to life by visiting its newest phase, Diagon Alley. 
Park guests won't be able to spot the magical alleyway right away. On the outside, you'll only see what looks like downtown London and the famous Kings Cross station. Once you see a peculiar purple bus (Harry Potter fans will recognize this as the Knight Bus), you'll notice a gap in the walls that leads into the heart of Diagon Alley. There, you'll see the dragon guarding Gringotts Bank, where you can ride the main attraction, Escape from Gringotts 3D ride. After riding, take a minute to browse the Weasley's joke shop or enjoy a treat in the famous Florean Fortescue's Ice-Cream Parlour. If you have a two-park pass, you can go back to King's Cross station right outside the alley to hop aboard the Hogwarts Express for fun, themed transportation.
Related Articles: Complete Guide to the Universal Orlando Dining Plan
Universal's Islands of Adventure for Adults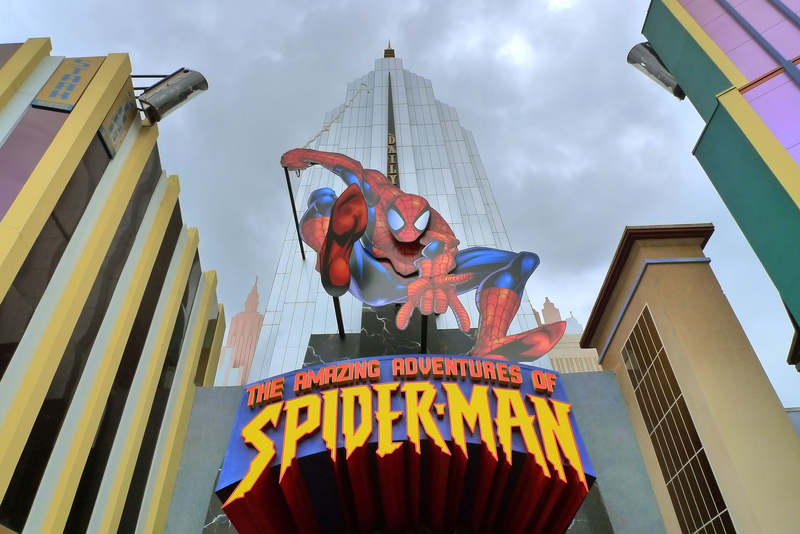 As discussed Universal Islands of Adventure is simply one of the best theme parks in Orlando for adults. There are plenty of thrill rides for guest of all ages as well as the themed lands for the Wizarding World of Harry Potter and Jurassic Park.
Best Rides at Islands of Adventure for Adults: 
Hagrid's Motorbike Adventure
Incredible Hulk Coaster
The Amazing Adventure of Spider-Man
Doctor Doom's Fearfall
Jurassic Park River Adventure
The Wizarding World of Harry Potter Hogsmeade
Islands of Adventure is home to the first phase of the Wizarding World of Harry Potter, Hogwarts itself and Hogsmeade Village. 
With many thrilling rides in the Wizarding World of Harry Potter, you can experience them all while sipping an ice-cold Butterbeer in between adventures. Experience the Forbidden Journey at Hogwarts Castle, or buckle in on the newest Harry Potter ride, Hagrid's Magical Creatures Motorbike Adventure, which you'll need a virtual line pass to ride (Tip: The app drops new time slots at noon and 2 p.m. and they go quickly, so be ready to act fast by having the Universal app already installed on your phone!) The best part is afterwards, you can grab a pint of beer at Hog's Head Pub, something only the adults got to do in the Harry Potter series.
Things to do at CityWalk at Night
When the sun goes down, the parties come up. This entertainment and retail district features tons of restaurants and bars. There are more than a dozen places to dine, but also many places to grab a drink. Adults can also enjoy singing karaoke with a live band and dance the night away at The Groove's multi-level dance club with DJs, or the Red Coconut Club with a massive dance floor. These clubs at Universal Orlando are adults only, so enjoy dancing the night away until 2AM, as that's how long CItyWalk is open until.
When thinking about things to see at Universal Studios Orlando, check out a live performance such as the Blue Man Group. As far as "must do" things at Universal Orlando go, you'll want to experience everything.
Related Article: Complete Guide to Adults Visiting Walt Disney World 
Best Universal Hotel for Adults
If you're looking for a kid-free getaway, you're going to try and avoid hotels populated by lots of kids. Here is a list we put together of the best Universal Orlando hotels for adults.
Best Universal Orlando Hotels for Adults:
The Portofino Bay
Hard Rock Resort
Aventura
The Portofino is a quieter hotel than most others and features a few nice bars, but also has three pools. Overall, the Portofino is meant more for older couples or parties looking for a more "romantic" vibe. Plus, you can also book a spa day with the hotel's full-spa services if you're looking for something more lowkey. For something a little more edgy, the Aventura hotel features a 17-story rooftop bar and is considered one of the best Universal Studios hotel for adults. 
Best Bars and Lounges in Universal for Adults
While some nightlife options like The Groove and Red Coconut Club were mentioned previously, there are still many bars to check out while you're at the Universal Orlando resort. So, if you're asking, "is Universal Studios good for adults," the number of bars alone can tell you "yes it is."
Other bars and lounges in Universal for Adults include:
Dancing Dragons Boat Bar, Volcano Bay: Drink tropical and frozen beverages at this water theme park. Keep your toes in the sand and cool down with a cool drink (and they even have a refillable cup).
Backwater Bar, Islands of Adventure: This is a local favorite. It's quaint, but it has the real feel of a classic hometown bar. There are many beers on draft, bottled drinks, and top-shelf liquor.
Finnegan's Bar & Grill, Universal Studios: Located in the middle of New York, it's a full-service Irish pub and restaurant, a perfect place to grab a pint of beer midday.
NBC Sports Grill & Brew, Universal

CityWalk:

This is the place to unwind and dine after a busy day at the parks. Craft beer is on tap, with over 100 beers on the menu, and you can watch a sports game on one of the more than 100 high-def screens.
Free Things to do at Universal Orlando
There are not many free things to do in Universal Orlando, however, be on the lookout for the freebies when you can! Universal CityWalk is free admission all day, every day to walk around and see the bright lights and enjoyable atmosphere. After 6 PM, Universal Orlando parking becomes free (if you choose to drive there), so if you're skipping the parks for a night out, enjoy the free parking while you can!
Things to do Near Universal Studios Orlando
If you need a break or are feeling overwhelmed from all there is to do at Universal Resort, there are more things around the area to explore. Visit the Alligator Capital of the World, Gatorland, enjoy a trip to Kennedy Space Center, or enjoy trips like Boggy Creek Airboat tour. You can also take a night to enjoy the "Outta Control Magic Comedy Dinner Show."
If you don't feel like staying at a Universal Resort hotel, there are many cheaper hotel options that are just a short ride away, so you're not wasting any time commuting!
Universal or Disney for Adults?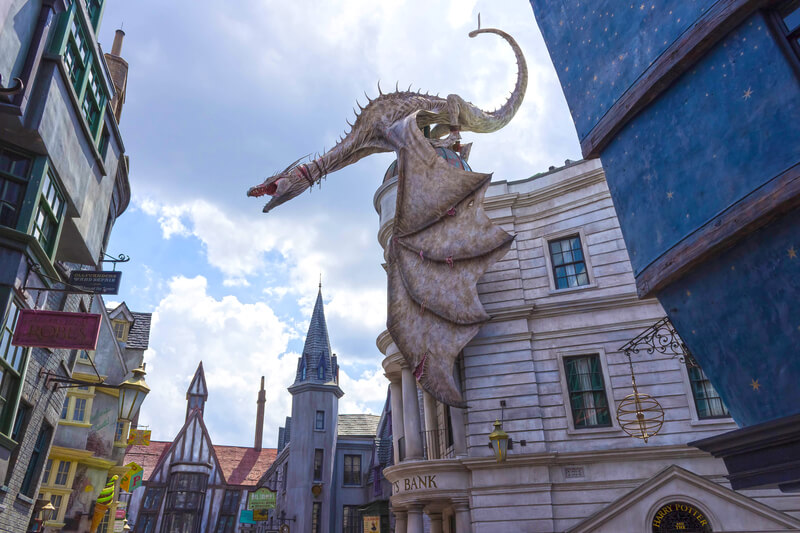 Both theme parks bring their own charm to the table, and we do love Disney's magical feel. Both can make you feel like a kid on the inside with the perks of adulthood on the outside. However, when contemplating Universal Studios vs. Disney World for adults, Universal tends to have more thrill rides and excitement compared to Disney World over all.
When Is The Best Time To Visit Universal Orlando?
Our Universal Orlando Crowd Calendar is the best tool to help you get the most out of your time in the parks. We breakdown the park crowds, park hours of operation, ticket prices by day, and average temperature.
Are You Ready to Plan Your Next Universal Orlando Trip?
If you're ready to plan your trip to Universal Studios, be sure to check out our Universal Orlando Tickets! All Park Prodigy Universal Orlando tickets will get you into the park one hour before regular park guests with Universal Early Park Admission!