Is DVC Worth it? – Our Complete Guide to Disney Vacation Club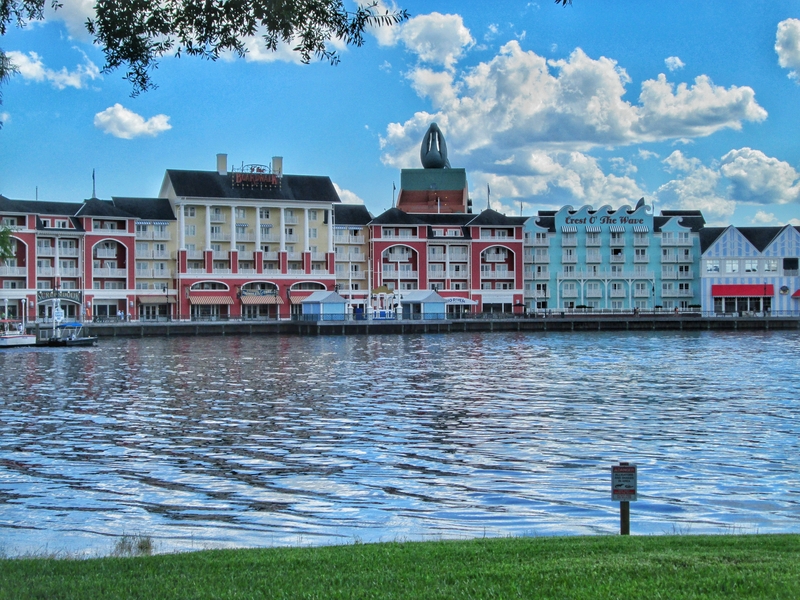 Is DVC Worth it? – Our Complete Guide to Disney Vacation Club
Michael Belmont
If you guys are anything like me and my friends you now spend your weekends asking the significant question, "is the Disney Vacation Club worth it"? (If our too cool for school high school selves could see us now)
I think it's important to note that I am writing this article as a current and very happy Disney Vacation Club member. As a life long Disney fan I have been fortunate enough to take an annual trip to Walt Disney World with my closest friends for the past 13 years.
But oddly enough although my friends continue to travel to Walt Disney World and many have kids of their own I am still the only one who has purchased a DVC membership.
So although my goal for The Park Prodigy is to help everyone who loves Disney and Universal, this article is also for my closest friends. You guys know who you are. I'm here to finally help you figure out is Disney Vacation Club really worth it? Let's jump in!
What is the Disney Vacation Club?
So what is DVC? The Disney Vacation Club (Also called DVC) is the one of a kind timeshare operated by Disney. The timeshare program offers guests the opportunity to stay at Walt Disney World, Disneyland, Vero Beach, Hilton Head, and Hawaii.
The timeshare is run on a point system which allows you to travel to these different locations throughout the year. The Disney vacation club hotels vary throughout the World with the option to convert your points to the popular time share RCI.
Disney Vacation Club Point System
As discussed above The Disney Vacation club operates on a point system. The amount of points you purchase is a one-time buy and is based on your families vacation goals. The great thing about the Disney Vacation Club points is you can use them for other vacations such as international Disney trips and Disney cruise line.
You have the option to buy your DVC membership directly through Disney or you can purchase resale points from someone selling their membership.
It's important to note that as of March 21, 2011 only DVC members who purchased directly from Disney will receive all of the most recent perks.
Disney Vacation Club Cost
Let's start with the most basic question, how much is Disney Vacation Club? 
No matter how many points you purchase the Disney Vacation Club prices are expensive. The only way to really figure out if the Disney Vacation Club is worth it is to think of it like an investment. That's because you will be spending a significant amount of money now for family vacations over the next 50 years.
There are certain ways to save when purchasing a DVC membership such as buying from the second market. Some might be hesitant however I was able to experience the second hand DVC market first hand and I had a very good experience. Some of the tips I would recommend would be to ask as many questions as possible, and make sure you are purchasing from a licensed and registered company. Be sure to look for reviews and experience as this will help your Disney vacation club purchase be as seamless as possible. It's also important to know how many DVC points your family is looking to purchase as this will make your search that much easier.
 Here is how the Disney Vacation Club Works:
DVC Price Per Point 
The minimum amount of Disney Vacation Club Points you can purchase directly from Disney is 160 and the maximum is 2000. These amounts are smaller on the re-sale market.
Depending on which resort and if you purchase directly from Disney the Avg DVC price per point is about $175.00-$245.00 per point.
DVC Membership Cost
So finally how much does Disney Vacation club cost?
Your total purchase price will be the amount of points you decide to buy X the price per point.
Example: If I purchase 160 points at Disney's Riviera Resort at $245.00 per point my total purchase price would be $39,200.00 plus closing fees.
Disney Vacation Club Dues
There are also yearly membership and resort fees which will need to be paid to maintain your DVC membership.
These dues are used to maintain the Disney vacation club resorts.
 Financing DVC Membership Costs
The great news is you do not have to put down the full purchase price to start to take advantage of your new DVC membership immediately.
There are many financing options which allow you to purchase Disney Vacation Club benefits while only putting 10% down.
Is Disney Vacation Club Worth it?
The first question to ask yourself is, will I be visiting Walt Disney World every year? Or at least every other year?
If you answered yes then I feel the like you need to consider a Disney Vacation Club membership. It really all depends on your families goals as well.
Do you prefer to stay at Disney's Value resorts when you visit since you spend more time in the parks? Or do you stay at the Disney Deluxe resorts to take breaks by the pool?
The easy answer is if you plan on visiting Walt Disney World every year and stay at a Deluxe resort then yes it's worth it. Again, even if you plan on visiting every other year and stay at a Disney Deluxe resort it's still worth it.
Using our example from before if you purchased 160 points at Disney's Riviera resort your total cost would be $39,200.00 plus closing costs of another $1,000. (Not exact numbers just very close example)
Your expenses over the next 50 years would look like this:
Disney Vacation Club Cost Example
Up front costs: $40,200.00
DVC Cost Per Year for 50 years ($6.00 per point X 160 points): $960 annually X 50 years = $48,000
Total DVC Membership Cost: $88,200.00
Vacationing at a Disney Deluxe Resort
6 Night Vacation at Disney's Beach Club Resort: 6 Nights x Average room cost of $450.00 = $2,700 annual cost X 50 years
Non Disney Vacation Club Cost Over 50 Years: $135,000
It's important to note again that these numbers are only examples. However as you can see the Disney Vacation Club membership could be worth it in the long term depending on your families vacations goals.
When is The Best Time to Visit Disney World?
Our Disney Crowd Calendar is the best tool to help you get the most out of your time in the parks. We break down park crowds, park hours of operation, ticket prices, and average temperature. We also break down the best time to visit Disney World based on specific times of the year and special events.
Are You Ready to Plan Your Next Disney World Trip?
Are you planning a trip to Walt Disney World? Be sure to speak with a Disney World Travel Agent for the most recent deals and promotions. The Park Prodigy will provide a Free Quote for all Disney World Vacation Packages.
The Park Prodigy can also help you save up to $20 per ticket when purchasing your Walt Disney World Tickets, and we offer promotional discounts for special events such as Mickey's Not So Scary Halloween Party Tickets and Mickey's Very Merry Christmas Party Tickets.
If you're brand new to Disney vacation planning we recommend our Walt Disney World Planning Page! Learn more about Disney hotels by reading our Walt Disney World Hotels Review page.
Last but not least if you're also planning a trip to Universal Studios, be sure to check out the best time to visit Universal Studios and our Universal Orlando Tickets! All Park Prodigy Universal Orlando tickets come with Universal Studios Early Park Admission.
Are you planning on visiting Walt Disney World? Or have you visited in the past? Would you like to share your experiences and tips? Do you have any questions for The Park Prodigy? Hearing your feedback and helping with your questions is not only our goal but will help other readers! Please leave your thoughts and questions in the comments!