The Park Prodigy - Disneyland Resort Quote
Thank you so much for your interest in booking your next vacation with us. We can't wait to help you create unforgettable memories with your family in California!
Before we get started we just have a few questions to make sure we are providing the best vacation package options for your family. Everyone who books through The Park Prodigy will receive a personal Disneyland or Universal vacation planner to guide you through the process. We will help you make your theme park reservations, advanced dining reservations, create custom daily park plans, as well as price monitoring. This will allow you to automatically take advantage of lower prices that you qualify for even after you book your vacation with us.
You will receive your custom quote within 24 hours if received during our normal operating hours Mon – Fri 8:00 AM to 6:00 PM. All requests received over the weekend will be sent on Monday.
For an immediate quote please call our office at 407-630-8650, or chat with us using the message box on the bottom right corner of this page!
Please fill out the below form:
Does it Cost More to Book With The Park Prodigy?
With so many added benefits, you might expect to pay more by booking with The Park Prodigy, but it's actually the opposite. Because we are Disney travel agents we have access to the exact same prices that are offered on the Disneyland Resort website. All of our customers are actually guaranteed to save through our Magic Rewards program compared to booking directly with Disneyland or Universal Hollywood.
Booking with The Park Prodigy is easy, and we have made it our goal to help save families time and money on their next vacation. There are no fees to use our vacation planning services, and all of our vacation planners are Disney and Universal enthusiasts who will give their unbiased opinion. Get started today by calling us at 407- 630-8650
Benefits of Booking With The Park Prodigy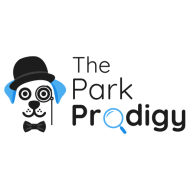 Disney and Universal Travel Experts
We will make planning your next California Vacation as easy as possible! We know all the right questions to ask to make sure your family doesn't miss your favorite rides or theme park characters.
We will also help make your theme park reservations and link your tickets and hotel to your Disneyland account. 
All of our clients are guaranteed to save with us through our Magic Rewards Program compared to booking directly with Disneyland.
Our Magic Rewards program allows you to earn Gift Card dollars for every real dollar you spend with us. The best part is you can use this Gift Card towards the purchase of your package which means less money out of your pocket!
Our clients simply don't waste time while in the parks. Our Disneyland and Universal Hollywood touring plans will help you build the perfect itinerary to avoid the crowds throughout the day and help you SAVE UP TO THREE HOURS in the parks!
The best part is that each itinerary is customized to what matters most to your family.
Let's fight climate change together and leave the theme parks cleaner for our grandkids!
The Park Prodigy will offset the carbon footprint of your air travel or car ride to Disneyland or Universal Hollywood at NO additional cost!